Ski Trails Illegally Logged in Santa Fe Forest
Officials offering cash reward for information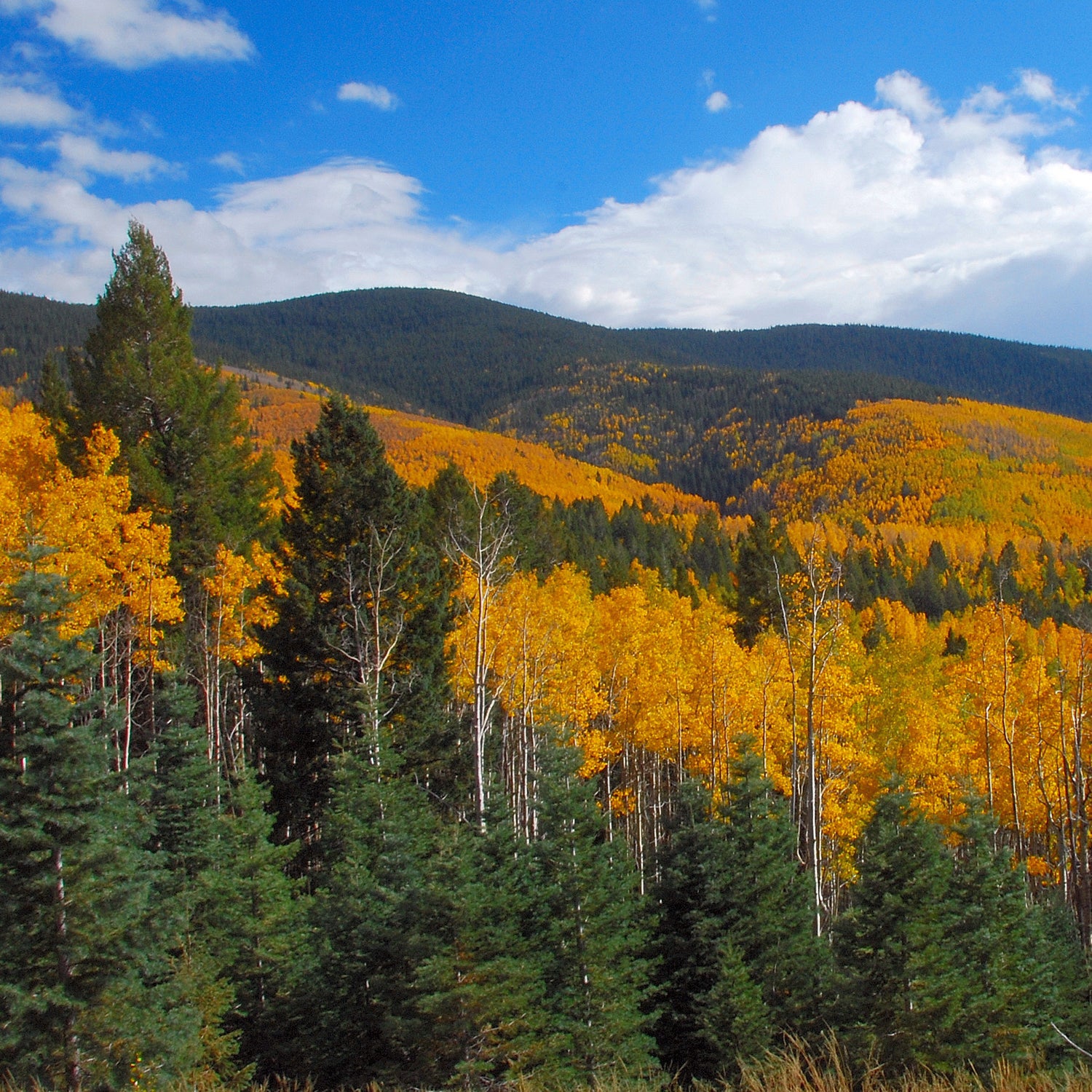 Heading out the door? Read this article on the new Outside+ app available now on iOS devices for members! Download the app.
Miles of side trails were illegally logged in New Mexico's Santa Fe National Forest, a representative of the U.S. Department of Agriculture told Outside on Tuesday. Officials first became aware of the problem after receiving an email from a concerned hiker on September 22 and announced the investigation on October 1. Mike Gardiner, assistant special agent in charge at the U.S. Forest Service​, said that the type of logging leads him to believe the trees were cut to make way for backcountry skiing.
"You're supposed to leave [the forest] as it was a hundred years ago," Clifton Russell, assistant public affairs officer for the Santa Fe National Forest, told Outside. "That's the whole intent."
Russell said that between 300 and 400 trees were felled, creating alleys between ten feet and 40 feet wide. The bottom ten feet of trees on the edges of these paths were clipped of branches. The trees themselves were left where they were chopped. He believes the felling began between two and three years ago, but recent activity has also taken place in the past few months.
Gardner told Outside that the guilty party would face a Class B misdemeanor, which has a maximum sentence of a $6,000 fine or six months in jail. He compared the loggers to poachers, and said, "You'd think that they want to take care of these places, but they just don't."
Mike Thurber, a writer for Outside and an active backcountry skier and snowboarder in Santa Fe, said that rumors of thinning trees in the Santa Fe backcountry are common but doing so at this scale was unheard of. 
"Whether or not you agree with forest management policy, it's not the citizen's job to take that job on yourself," Thurber told Outside. "Cutting runs into the backcountry is antithetical to everything that the backcountry is about." 
The U.S. Forest Service is offering a $5,000 reward for information leading to the arrest and conviction of the guilty party. Those with information should contact the U.S. Forest Service Law Enforcement and Investigations at 505-842-3363.
UPDATE: OCTOBER 6, 17:30 MDT: The sentence about the timeframe of the felling has been updated for clarification.
Lead Photo: Bud Ellison