'Slug Glue' Could Replace Stitches
Scientists also investigating beetles, caddisflies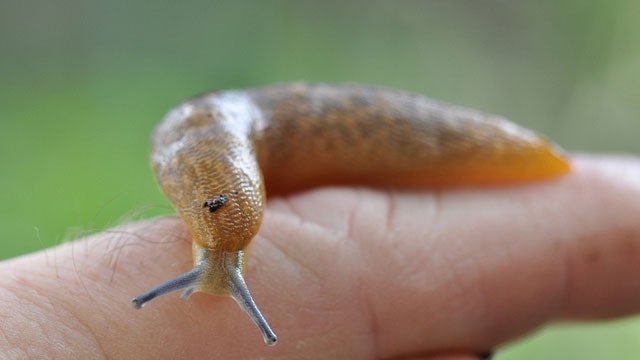 Heading out the door? Read this article on the new Outside+ app available now on iOS devices for members! Download the app.
Athletes of the future may have their gashes closed up with a slug-based adhesive rather than stitches, a New York biologist says.
Andrew Smith, a professor from New York's Ithaca College, worked with undergraduate students to capture slugs and "milk" them to collect a defensive goo that the animals use to protect themselves in the wild. Upon analyzing the secretions, Smith and his helpers found that it was formed out of a combination of metal ions and a network of polymers that was neither completely solid nor completely fluid.
"Gel like this would make an ideal medical adhesive," Smith said. "It would stick to wet surfaces, and no matter how much the tissue flexed and bent, the gel would flex and bend with it. There would be no leakage or scarring."
Smith isn't the only scientist looking for a new glue in nature: German researchers are investigating a beetle that uses a biological adhesive to attach its eggs onto asparagus spears, while a University of Utah professor is looking at the natural glue produced by caddisflies.
Via Discovery