Christy Mahon
Last spring, Christy Mahon became the first woman to ski all 54 Colorado fourteeners. And she didn't brag about it.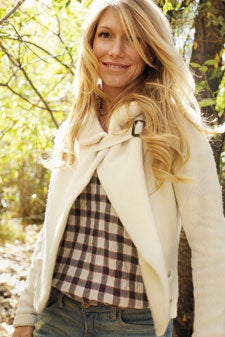 Heading out the door? Read this article on the new Outside+ app available now on iOS devices for members! Download the app.
Last spring, Aspen, Colorado's Christy Mahon, 35, became the first woman (and seventh overall) to climb and ski all 54 of Colorado's 14,000-foot peaks. But because Mahon didn't publicize her final descents, her announcement on May 16 ruffled some feathers. "It can actually be more selfish and ego-driven to keep your accomplishments secret than it is to share them," blogged Colorado backcountry pioneer Lou Dawson, the first person to ski the fourteeners. That's because another woman—fellow Coloradan Brittany Walker—was (and still is) bearing down on the feat but had no idea how close Mahon was and whether she could still catch her. Mahon, who's the special-events director at the Aspen Art Museum, doesn't understand the fuss.
Christy Mahon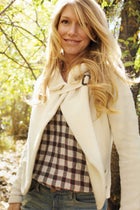 Christy Mahon
OUTSIDE: How does skiing the fourteeners become controversial?
MAHON: It was no secret that I was going to ski them. I wasn't going to change the way I approached the project just to please someone else. It's great if other people want to spray their stuff all over the Internet. That may be their way of approaching a project, but it's not mine. I think there's an incorrect notion these days that if something doesn't happen online, then it never happened.
How'd you decide to start in the first place?
It began as my husband Ted's project. I was his main partner. By the time he'd finished all 54, in 2008, I'd already skied more than 30 peaks. That's when his project became mine.
Were any descents particularly difficult or dangerous?
Longs Peak, north face, in 2005. It was my first 50-degree line, where if you fall you're going to die. I remember having total sewing-machine legs just thinking about it. If you fall, you're going to shoot off the Diamond's 2,000-foot face.
Any close calls?
A big cinnamon-roll chunk of snow fell off South Maroon Peak and hit me in the head. If I hadn't had my helmet on, it would've been a big problem. And I dropped my crampons—Ted's crampons, actually—on Culebra. I put 'em down on a slope and whooooosh. Gone. I had to climb without them.
How'd you manage to fit all of this in while holding down a full-time job?
The only day I took off was Cinco de Mayo, a Wednesday. Ted and I left work at 5 P.M. Tuesday and drove to Telluride, went to bed at 9, woke up at 3 A.M., skied El Diente and Mount Wilson, got back in the car by 9 P.M., drove back to Aspen, and were at work the next morning. That was Thursday. Saturday we skied Pyramid.