Confessions of a Veteran Ski Patroller
A long-time Colorado patroller talks about avoiding mountain lions, the biggest storm he's ever seen, and the high cost of backcountry rescues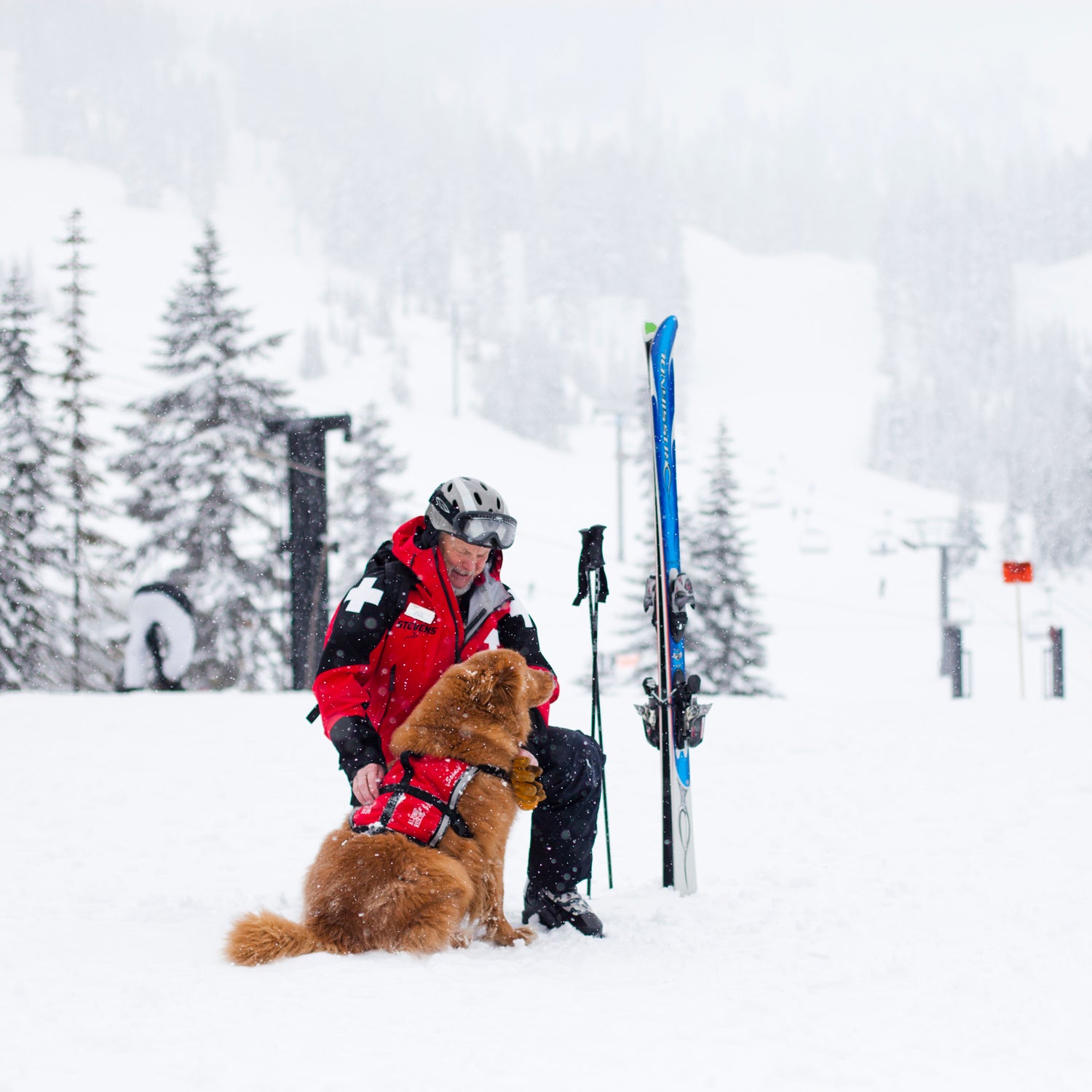 Heading out the door? Read this article on the new Outside+ app available now on iOS devices for members! Download the app.
When Charlie Reynolds was a kid, he broke his leg skiing in the French Alps. As the ski patroller escorted him down the mountain in a toboggan, Reynolds, wincing in pain, remembers thinking, "This guy has a pretty cool job." 
The son of two missionaries, Reynolds grew up on military bases in Germany and Belgium. His family would often take ski trips to the Alps. He moved back to the U.S. to attend college and graduate school in North Carolina, where he got a master's degree in exercise physiology from Gardner-Webb University. Shortly thereafter, in 1990, at age 27, he moved to Steamboat Springs, Colorado. "I figured I'd pick the location first and my vocation second," Reynolds says. "But maybe subconsciously, I always knew I'd become a ski patroller."
Twenty-six years later, Reynolds is 54 and still at Steamboat, helping save skiers and snowboarders from themselves. After a morning of throwing avalanche explosives, Reynolds filled Outside in on the scariest rescues he's done, the best patroller pranks, and how he handles the lifestyle.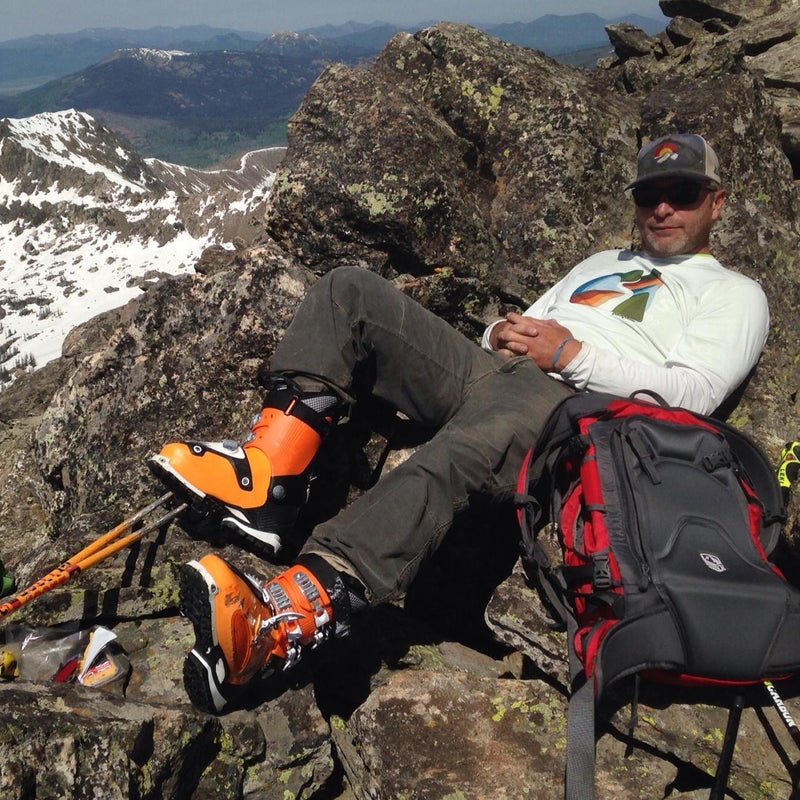 His Scariest Day
There are some rescues that you just never forget. A few years ago, we got a call about an immersion—basically someone was stuck in a tree well. Those are tough calls to get. I remember skiing into Lower Shadows, dropping about 1,200 feet through the trees. A bystander had seen a ski sticking up out of the snow. Another patroller and this woman who had skied by were digging this guy out—he was six feet deep into some willows. 
When I got there, they were just getting to his face. He wasn't breathing. He was blue. The other patroller removed the snow in his mouth and the guy took a breath, opened his airway. Within seconds, he was breathing and pink again. He started talking. It was unbelievable. Who knows how long he was down there? It was a local guy who plays in a band here. I was in a band at the time and a while later, we were playing the same venue. I went up to him between sets and said, "I'm Charlie. I was there that day in Shadows." He said, "My life has never been the same. I got a second chance."
Avoiding Mountain Lions
Once, we were responding to a lost skier outside the ski area. We'd gained access to him and everything was fine, but it was a long walk back into the ski area. We were 45 minutes into the hike and I walked right past a mostly digested moose carcass. There were large mountain lion paw prints all over. I looked at our guest and I was like, "This is one of the reasons you don't want to get lost and spend the night in the backcountry."
Skiers V. Snowboarders
I don't care how you get down the mountain: skiing, telemarking, snowboarding. If you're outside sliding down snow and having fun, I don't have a beef against you.
Disciplining Skiers
A few years ago, we had 11 people cliffed out, out of bounds in Fish Creek Canyon. We went out and lowered these people down on ropes. It took three or four hours to get them to the bottom of the canyon. It was getting dark. We got out by 10:30 or 11 p.m. It was a group of guys who ski together every year all over the country and they'd just wanted to ski some powder. They'd dug a snowcave and were huddling to stay warm. We played a little good cop, bad cop with them to make sure they learned their lesson. I mostly roll good cop.
The Benefit of Smartphones
Sometimes I'll be on the gondola and everyone in there is staring at their phones. You know, it is what it is. But cell phones can be a great tool for rescues. If someone calls 9-1-1, we can use their call to help pinpoint their location. And it's definitely helpful when you can talk to someone who's lost or injured. We tell them, "Sit tight. We're coming."
Ski Patroller Hazing
All the hazing and pranks amongst ski patrollers—that has mainly all been shut down over the years. We used to have rookie skits where the rookies would have to perform for the senior patrollers. But then we started having to fill out hurt-feelings reports the day after, so it got shut down. But there are still little pranks, like putting heavy rocks or screwdrivers in people's packs when they're not looking. Nobody messes with my pack anymore. It's mostly the younger guys. 
Patrollers V. Instructors
There were parties back in the day between ski school and ski patrol. The ski schoolers would end up in a trash can.
"Taxi Rides"
We see this every day: people are too tired, they're not feeling it, or they get into a run that's over their heads. We call it a taxi ride. It's a non-medical transport down the mountain, basically a free ride down. We just sit them on top of the toboggan and give them a slow ride into flatter, easier terrain. They're usually like, 'I'm so embarrassed.' But it's all good. That's what we're here for.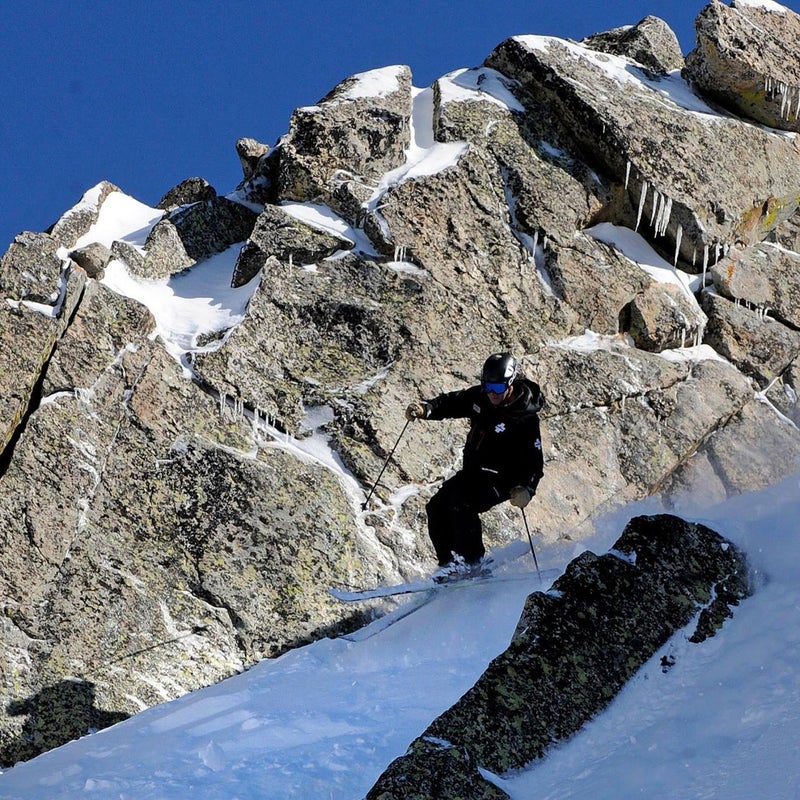 His Biggest Day
I remember this one storm that nobody knew was coming. The forecasters didn't predict it and then came 27 inches of the lightest snow that could fall from the sky. You get out there and you're skiing down waist deep, bottomless. You couldn't even see. Every turn was over the head. Those are the days where we're helping people find their skis. That was huge. 
Avalanche Control
Avalanche explosives can be powerful. When you get a big result—when you trigger a slide—it's an impressive thing to watch. It's very humbling to witness, to see the power. Avalanche terrain is something to be respectful of. I've been doing this a long time. Today, I was with a trainee who'd never been on an avalanche route before. He was so excited. But for me, it's a Thursday. Still, you always have a heightened sense of awareness. I'm going over checklists in my head, staying focused. You're carrying a pack of explosives on your back. This is serious work. 
Charging for Backcountry Rescues
Earlier this winter, Steamboat Ski Area suggested that it may start charging skiers up to $500 per person for backcountry rescues. Does Reynolds think it will help deter them from going out of bounds?
We have an open-boundary policy with seven exit gates that allow people to tour in the national forest. The signage is very clear: You're leaving the ski area, you're assuming your own risk. But sometimes people duck a rope and get stuck in a drainage or get lost. They make a poor decision, they get anxious, they call for help. There's no groomed terrain out there, no avalanche mitigation. There are cliff and wooded areas that can be difficult to gain access to someone. It may require a technical rescue where we need to set up anchors and use ropes. We often get the call at 3 or 4 p.m. that someone is missing, which means we're going in in the dark. 
If it's a five-minute rescue, my understanding is that the resort will try to be very reasonable. But if the rescue is lengthy and expensive, we've added an actual number on the signs for what that could cost the individual: $500. We'll see if that's a deterrent to make people aware of their own decisions.
The Post-Season
In April, I'm ready to get out of my boots and do something else. I'm over it. But by the time Thanksgiving comes around, I'm ready to get back on the mountain. We call it the best job in the world. You get to help people, you get to ski a lot, you get to use different skill sets. One minute you can be cooking breakfast and the next minute, you can be working on a critical patient and doing CPR. You never know what's going to happen.
Lead Photo: Michael Hanson/Aurora