Extreme Skier Dean Cummings Found Not Guilty in Murder Trial
A New Mexico jury acquitted Cummings for the 2020 killing of 47-year-old Guillermo Arriola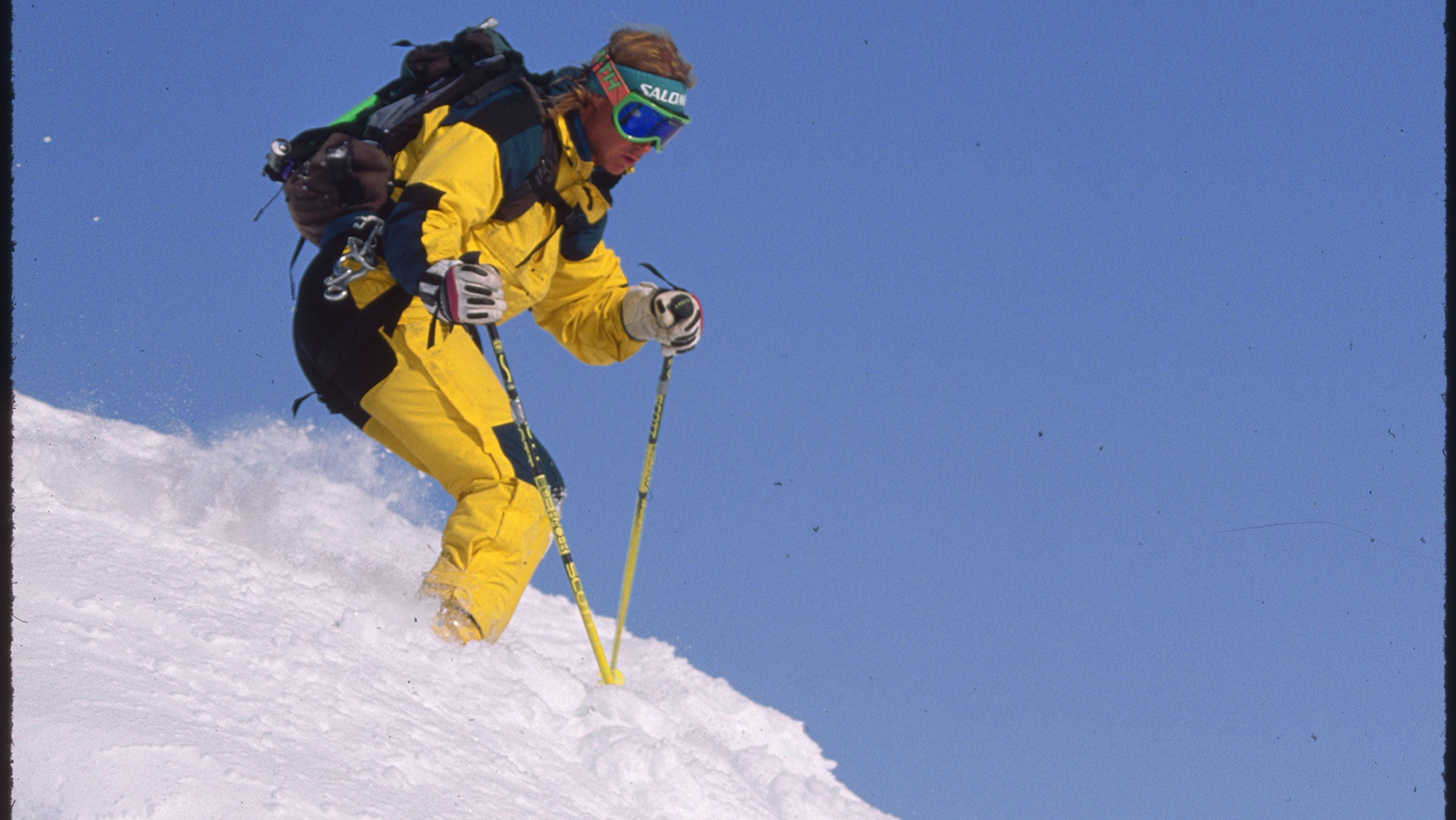 Karl Weatherly/Getty IMages
Heading out the door? Read this article on the new Outside+ app available now on iOS devices for members! Download the app.
Former professional skier Dean Cummings is a free man after a New Mexico jury on Wednesday found him not guilty of second-degree murder for the 2020 death of 47-year-old Guillermo Arriola.
The jury also acquitted Cummings on charges of tampering with evidence and concealing his identity, both of which stemmed from the incident. The second-degree murder charged carried a maximum penalty of 15 years in prison.
Cummings, now 56, claimed self defense in the slaying, telling the jury that Arriola was attacking him and attempting to gain control of his AR-15 rifle when the shooting occurred. "If he would have gotten ahold of that gun it would have been the end of me," he told the jury during the trial.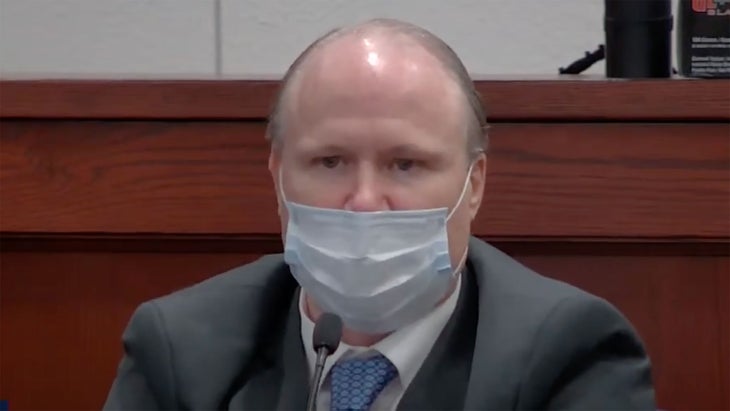 The decision bookends a nearly three-year saga that embroiled a pioneer of extreme skiing who also battled demons in his life outside of the sport. Cummings rose to prominence amid the big-mountain skiing boom of the 1990s, and he used the fame to launch a successful guiding business in Alaska. But over the past decade, Cummings saw his professional and personal life crumble amid allegations of domestic abuse and intense paranoia. In 2017, his ex-wife, Karen, obtained a protective order against him, and in subsequent years Cummings recorded YouTube videos in which he claimed to be the victim of a criminal syndicate targeting his ski business.
Cummings's trial was delayed more than a year after a court deemed him to be incompetent to stand trial in 2020. He was sent for treatment to a state psychiatric hospital in Las Vegas, New Mexico.
During the trial, prosecutors focused on Cummings's erratic behavior in the hours after Arriola's death. Cummings called authorities on the night of February 29, 2020, saying he had shot Arriola in a mobile home located in a remote region of Sandoval County, about an hour northwest of Albuquerque. He later told deputies that Arriola had sprayed him with a neurologic agent during a fight.
Among the witnesses called by prosecutors was David McCulloch, a passerby who Cummings had flagged down for help shortly after the incident. McCullough had been riding his dirt bike in the area, and said that Cummings initially approached him to talk about motorcycles, only later admitting that he had just shot a man to death during a fight. McCullough said Cummings appeared more focused on showing him the can of pepper spray than on helping Arriola.
"He said a guy had sprayed him with poison and that the poison burned his skin and face and eyes and made it difficult to breathe," McCullough testified. "He said he wanted me to be a witness that this guy actually had poison in his hands."
Later, when officers arrived on the scene, Cummings refused to divulge his identity. He also told officers that an airplane descended on the property after the shooting and circled three times. In an April 2020 interview with website RealVail, Cummings said he believed Arriola was part of the crime syndicate that was attempting to ruin his life.
"Mr. Cummings made this whole thing up to justify what he did," assistant district attorney Johnna Walker said in her closing statements to the jury.
Ultimately, the prosecution could not overcome Cummings's defense, which relied heavily on character witnesses who spoke about Mr. Arriola, as well as a lengthy testimony from Cummings himself. A toxicology report showed that Arriola had cocaine in his system at the time of his death. And a neighbor, Joseph A. Chavez, testified that Mr. Arriola had attacked him and sprayed him with mace on July 9, 2017.
Cummings told the court he was hoping to purchase land in a rural part of New Mexico and start a guiding business for hunters. In early February of 2020, he drove to an area near Cabezon Peak to look at properties and met Arriola, who said he was hoping to sell a parcel of land on his nearby ranch. The two men scheduled a meeting at the ranch several days later, and during a tour of the property, Cummings said, Arriola invited him to sleep over at the mobile home located on the ranch—as a way to learn about its off-the-grid electrical and water systems.
The two struck up a friendship that saw them spend multiple nights at the ranch and even go horseback riding together in the dusty hills. Cummings said he proposed paying Arriola $300 a month in rent to move his trailer onto the land as a trial run before purchasing the ranch outright.
"We got along just fine—we seemed to have a lot in common with mountains and deserts and horses and stuff," Cummings told the jury.
The relationship changed several weeks later, when Cummings and Arriola spent the evening together at the ranch and shared a bottle of whiskey. Cummings said Arriola divulged his violent past, and that Arriola bragged about threatening a neighbor and intimidating a passerby with a hammer. "I had a red flag go up immediately," Cummings said. "I figured I didn't want to be on his bad side."
Still, Cummings believed he would go ahead with the land purchase. He said he met Arriola and his realtor at an office in Placitas, New Mexico, to close the deal, but he balked when Arriola's real estate agent pressured him to sign the contract without first consulting a lawyer. On February 28, Cummings said, he spent one more night at the ranch in an attempt to close the deal with Arriola. He said he brought his rifle into the ranch because he wanted to adjust the scope.
Cummings said Arriola arrived at the ranch on the afternoon of February 29 and appeared upset. After several minutes of standoffish conversation, Cummings accused Arriola of trying to scam him.
"I started calling him out, maybe I went too far, I didn't know how angry this guy could be," Cummings said. "I called him a scammer and that really made him angry."
Cummings said Arriola charged and struck him with a black object in his hand, then pushed him to the ground. The two began fighting in the kitchen, and Cummings said he repeatedly tried to get away from Arriola. "At the beginning he said 'I'm going to kill you,'" Cummings said. "I believed him. He was in a rage."
After struggling to fight off Arriola, Cummings said he grabbed his rifle, and the two men fought for control of the gun. Cummings said at one point he pointed the gun at Arriola and told him to stop, only to be knocked down again. During the ensuing struggle, Cummings said, he shot Arriola at close range.
After firing the gun, Cummings said he then realized that Arriola had sprayed him with an aerosol self-defense spray.
"I didn't know what it was, if it was a knife or what it was," he said.
Cummings attributed his actions with police after the slaying to confusion after the struggle.
"I was in shock. I was jumping to conclusions a little bit," he said.
Lead Photo: Karl Weatherly/Getty IMages