Editors' Choice
Overlooked mountain ranges, river beer, running album, gear of all time, and 47 other big ideas, accidental winners, and awesome things about the world outside we've come to love over the past 33 years. Introducing our first annual Editors' Choice Awards...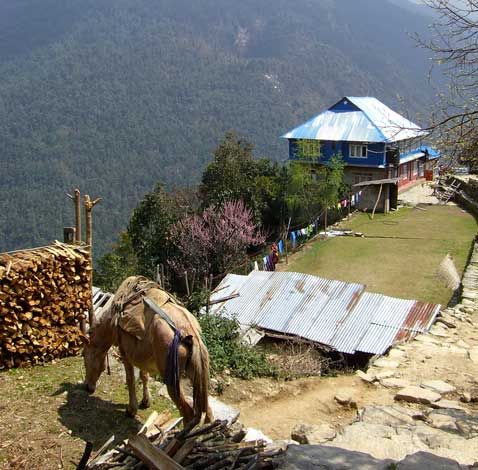 Heading out the door? Read this article on the new Outside+ app available now on iOS devices for members! Download the app.
51. Sledding
LL Bean goose-down vest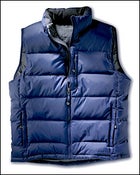 If you're over the age of ten or from outside the Midwest, we understand your reticence. But you're wrong. Trust us.
50. Yurts
So round, so cozy, and usually situated someplace excellent, like practically any valley in Central Asia, the base of the Midwest's best little ski resort (Michigan's Mount Bohemia; mtbohemia.com), or beneath a cirque of toothy peaks (as is the case with many you'll find at yurtlodging.com).
49. The Gorge Amphitheatre
Like Colorado's Red Rocks? You'll love this ridiculously, um, gorgeous venue in George, Washington.
48. A Goose-Down Vest
Warm to the core. $49; llbean.com
47. Nepal
Sure, Kathmandu is a tourist junk show, but the locals continue to embrace trekkers. This despite the fact that no Nepali ever walked for fun. Stray just a bit from the rutted Annapurna Circuit or the Everest Base Camp queue and you'll be invited to drink yak butter tea with monks, share the last of a family's rice for the season, or dance drunkenly around a bonfire. Yes, some will see you as a walking ATM, but Nepal remains nothing less than the world's friendliest country. Once, when I found myself alone in a dusty highway town in the southern plains, a gang of teenagers mysteriously took it upon themselves to teach me how to ride a motorcycle. Each night for a week, we lurched around under the stars on a borrowed single-cylinder Honda, a new rider's-ed instructor shrieking commands from the back. Bhutan may be more "authentic," whatever that means, and the Karakoram more stunning. But only in Nepal do the locals say, "Pahuna dyeuta ho," or "A guest is God." Trippy.
–Eric Hansen
46. People Who Never Say Die
People like Casey Fulp, who dreamed of being a Green Beret but was nearly killed in a motorcycle wreck in July 2008. He had a ruptured spleen, damaged lung, torn stomach, broken bones, and brain trauma—and, as a result, was dropped from the Special Forces training program. Today he's gearing up for a 2,176-mile hike of the Appalachian Trail to support other disabled veterans. It's the same spirit I see in Steve Baskis, who lost his eyesight in an explosion in Iraq in 2008. Baskis went on to climb a volcano in Mexico, and last year he ran a half Ironman. These people teach by their example: There are a lot of good reasons to give up—but none trumps the reasons to raise our ambitions even higher. –Eric Greitens, Outside's C.I.O. [Chief Inspiration Officer]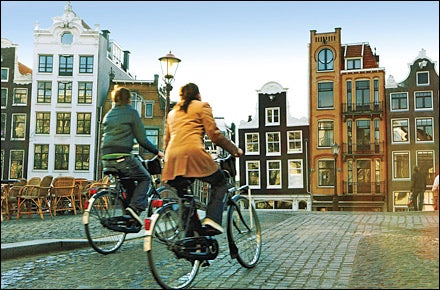 PBR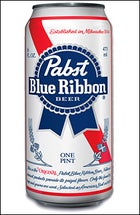 P.B.R.
James Brown, In the Jungle Groove

In the Jungle Groove
45. A Strange New City
as seen from a bicycle.
44. Huckleberry Bearclaws
at Polebridge Mercantile, in Montana, after backpacking in Glacier National Park. Civilization never tasted so good.
43. P.B.R.
We don't care that it's no longer based in Milwaukee (HQ is now outside of Chicago). And we don't care that hipsters order it by the truckload to supply their kickball leagues. When we need to fill the cooler for a river trip, we look for the can that proudly trumpets a blue ribbon from the 1893 World's Columbian Exposition. (And you thought Cubs fans had it bad.)
42. Catching a Native Trout
Browns are European; the hatchery rainbows that flop for beat-up flies from New Mexico to Iowa originally came from California's McCloud River. (And thanks to the forces of piscatory globalization, of course, you can also catch introduced rainbows everywhere from Japan to Kyrgyzstan to New Zealand.) But pull a plump, 14-inch west-slope cutthroat out of a sidewalk-wide stream in Montana, a grayling from a high lake in British Columbia, or a brookie from an icy rivulet in interior Maine? You believe you're raising something from a better realm, and when it hits your hand, its spots and colors don't make you acknowledge that you're fooling yourself. Sound fun? See anglerslifelist.com, a compendium of native fish—and some good hints on their whereabouts.
41. Empty Trailheads
40. James Brown's
In the Jungle Groove. Our favorite running album. Track most likely to light a fire under your ass: "I Got to Move."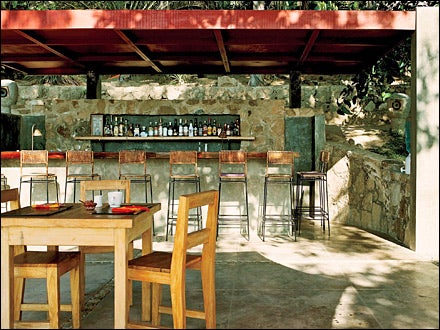 Victorinox Infantry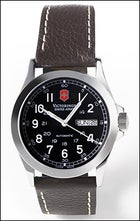 Victorinox Infantry
39. Going All In
Even when cash is tight, we need to check out from the world every now and then—and spare no expense doing it. At least I do. I'm a great advocate of the well-timed splurge. It's not only necessary; it's good therapy. By making money no object, we sign a contract with ourselves to stop sweating the small stuff. As Ray Charles put it, "If you wanna have a ball, you gotta go out and spend some cash." For me, the best way to exercise this profligate impulse is to recharge in an outlandishly fine hotel. Once, after covering a weeklong ultramarathon in the broiling Sahara, I booked one blissful night in Marrakesh's legendary La Mamounia, where Churchill wrote his memoirs. No regrets. In the Amalfi Coast town of Ravello, my wife and I blew our kids' college nest egg to stay just a few nights in a 12th-century palazzo with a restaurant headed by two-star Michelin chefs. No regrets. But the best splurge I ever had was last spring, at a magical place called Verana (verana.com), on a jungle hill 30 miles south of Puerto Vallarta. Created by two European set designers/builders, Verana is a triumph of primitive-chic minimalism crafted entirely by hand and maintained entirely by hoof. (Everything in this roadless paradise has to be hauled up by burros, including your luggage—but not you.) The total aesthetic manages to be both ragged and clean-lined, sumptuous and spare. There's a fabulous library, a spring-fed pool, a gourmet restaurant with a dead-serious tequila collection, and eight stylish suites open to the thrumming jungle. Call it flip-flop luxe. I found the place so inviting, so calming, so effortlessly in tune with nature, it actually repaired my soul. Of course, the bill was astronomical. But…no regrets.
–Hampton Sides
38. A Great Survival Story
Like this one, from conservation biologist Greg Rasmussen: "One moment I was flying my ultralight low over the Zimbabwe savanna, tracking a rhino. The next, I was falling from the sky. Turbulence sent me into a fatal wing stall. I remember screaming as the trees and rocks rushed upward. The crash knocked me out. I came to with petrol gushing onto my face. I lay sprawled on the hot earth, knowing from my years working as a biologist in Africa that I was in terrible trouble. I knew I had to get out. My legs had been smashed to jelly, so I dragged myself from the wreckage. I realized later that my pelvis and both femurs were broken. I had no food or water, my radio was shattered, and I was 70 miles from the nearest road. Even worse, I had crashed far from my planned route, where rescuers would look. I watched two vultures land on a nearby mopane tree and thought, Bugger off, I'm not ready for you yet. Blood began to pool in my ankles, so I spent over two hours taking my boots off, lest I get gangrene. The temperature soared. I had to get out of the sun, and I could hear my bones crack as I crawled under my plane's wing. I sat straining to hear the drone of a rescue aircraft but, instead, heard footsteps: a stalking lioness. She edged closer until she crouched just two meters away. I knew my only weapon was surprise, so I grabbed an aluminum strut and banged it fiercely on the wreckage. It worked. Nightfall provided a break from the heat. But now I had a new worry—hyenas. We call them "bone crushers"; their jaws can pulverize bone like it's balsa wood. I fought to stay alert. Toward dawn, I heard the unmistakable stilted gait of hunting hyenas. They must have smelled my blood. I scared them off by beating on the plane. In the morning came the sound of an aircraft overhead. I waved the strut, hoping the reflection would signal the pilot, but the plane disappeared, and I began to lose heart. I didn't hear the Land Rover approach or the sound of running footsteps until they were almost on top of me. I opened my eyes, saw three people, felt a hand on my back, and heard a voice say, 'It's all right now.' "
–As told to John Moir
37. Slightly Risky Spots
You don't want to cross the borders into Iran or North Korea, but sometimes you can find paradise in places other folks don't want to go to. Like Kiwayu, offthe coast of Kenya, a tiny island with incredible beaches and two rustically elegant "camps": Munira Island Camp (mikescampkiwayu.com) and, just across the bay, the Kiwayu Safari Village (kiwayu.com). Somalia is just 20 some miles away, and you can sometimes see warships off the coast.
36. Unpopular Ranges
Five beautiful, off-the-radar mountain playgrounds you should check out: the Trinity Alps, in California; the Ochoco Mountains, in Oregon; the Purcells, in British Columbia; the Black Hills, in South Dakota; and the Jemez Mountains, in New Mexico.
35. Victorinox's Infantry
Classic, uncluttered, self-winds, and can take a beating. If you own only one watch…$495; swissarmy.com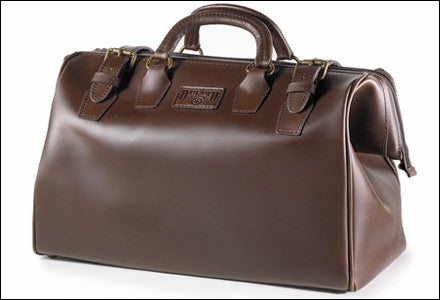 34. Room 99
There's nothing particularly remarkable about the Alta Peruvian Lodge's Room 99. It's a dorm room with six double bunks, a shower down the hall, the air foggy with the funk of 60 years' worth of wet ski boots. There are assuredly nicer places to stay in Alta, Utah—hell, even on the same hallway—although you'd be hard-pressed to find a cheaper one. But if you love skiing, I mean really love it, you must stay in Room 99 once in your life. There's the low-wattage thrill of slumming it in the crappiest room at Alta's scruffiest lodge (a yellow-pine palace whose employee housing is known as the Slave Ship), but it's more than that. When you walk into Room 99 after a day of hucking mineshaft drops into talcum drifts of the Greatest Snow on Earth to find 40-year-old investment bankers sitting in long underwear around a 12-pack of Bud and a bottle of Jameson, you understand that Room 99 is a time machine, spinning you back to an era, not so long ago, when you could still shrink the world down until you had no cares except the pure feeling of cold snow under your skis, the startling sound of your own laughter in the trees, and the taste of cold beer afterwards. A place like that is a treasure, no matter how bad it smells. From $107 a night, all meals included; altaperuvian.com
–Christopher Solomon
33. Nws.noaa.gov
It's where your weatherman goes every morning.
32. Tarps
No, not for sleeping under (bugs, breezes) or covering your stuff (sags, leaks). For glory! For example: Take two canoes, use a paddle as a mast, and make a catamaran. Figure it out. If you send a wake rolling toward those gawking Boy Scouts, you're doing it right.
31. Duluth's
AWOL bag. Cut from full-grain cowhide, modeled after the ones servicemen carried in WWII, and just big enough for a weekend's worth of stuff. $200; duluthtrading.com
30. Lifetime Guarantees
Especially from companies that still take time to repair worn-out gear, like Chaco: Send them your blown-out sandals and they'll fix the buckles or straps—often at no charge and always fast. For complete repair info, see Chaco's warranty policy.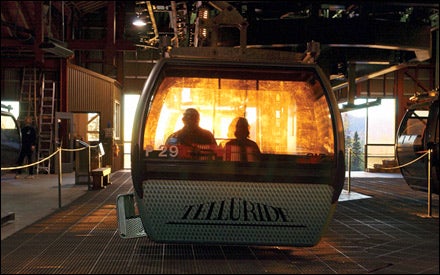 Woolrich Buffalo Check Shirt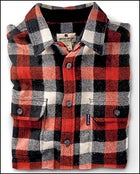 Woolrich's Buffalo Check Shirt
29. Homegrown Hurt
As in locally organized, down-home events. Some, like the Dale Ball Buster, a 13-mile trail run that correspondent Katie Arnold puts on here in Santa Fe, involve no entry fees, goodie bags, or even so much as an RSVP. You just show up. Others, like the Vapor Trail 125, a 125-mile mountain-bike ride—or "celebration of suffering," according to the race director—in the mountains outside of Salida, Colorado, require a bit more organization, but the goal is the same: Go out and have fun.
28. Mountainfilm in Telluride
Still our favorite. Not only does it attract A-list filmmakers, explorers, and journalists—last year we bumped into New York Times columnist Nicholas D. Kristof, and this year Three Cups of Tea author Greg Mortenson is on the docket—the laid-back atmosphere makes it remarkably easy to actually meet and talk to (and, ahem, take 2 A.M. shots of tequila with) all the attendees. May 28–31; mountainfilm.org
27. woolrich's
Buffalo Check Shirt. Wool + plaid = perfection. $90; woolrich.com
26. Wee Mountains
A while back, I was at a party where everybody was making an annoying fuss about this hairy overachiever who climbed K2 last year. I asked him how long it took, and he admitted that, from "training" to "recovery," he'd spent an outrageous five months getting up one lousy mountain. "You know how many mountains I usually climb in five months?" I said. "About 50." He gave an incredulous grunt, so I reeled off a few conquests: Blue Hill (934 feet), in Blue Hill, Maine; Cold Spring, New York's Breakneck Ridge (1,264 feet); the little drumlin on my hippie neighbor's property in Chapel Hill, North Carolina (100 feet?); and dozens of others. The K2 man shook his head and did more grunting—in amazement, I suppose. Though I'm aware many of my fellow mountaineers believe the only worthy summits are those reached with frost-blackened fingers and a bellyful of your frozen friends, I prefer the convenience-size peak. In about the time it takes to do a load of laundry, you can enjoy a moment of windswept victory on a minor crag and return to "base camp" in time to catch your favorite TV show. Not challenging enough? Use my special low-altitude adventurer's diet—half a case of beer and a chicken-fried steak every night before bed—and a scramble up a 400-foot knoll will feel like you've conquered Denali.
–Wells Tower
25. Cat Skiing
No, it's not as sexy as heli-skiing, but it's a helluva lot cheaper and you're not grounded when it's puking powder. Plus it's suddenly more accessible than ever. Two operations have opened up in the past year in Colorado alone: Powder Addiction (powderaddiction.com), outside of Winter Park, and CS Irwin (crestedbutteguides.com), in Crested Butte.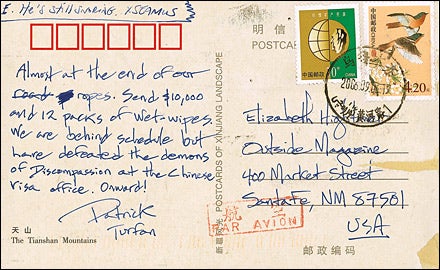 Surly Big Dummy

Surly's Big Dummy
24. Tofino, Vancouver Island
The best surf town in North America is in Canada. Who knew?
23. Postcards
from places very far away. The one above is from contributing editor Patrick Symmes while on assignment in deepest China.
22. Utilitarian Bikes
Like Surly's Big Dummy. This steel beauty, designed specifically for the Xtracycle cargo extension, will take you and, say, a couple of kids on a long haul to the park and still have plenty of room to pick up a load of groceries on the way home. Imagine the possibilities. $2,000; surlybikes.com
21. McCann's
Steel Cut Irish Oatmeal. Add hazelnuts, walnuts, dried cherries, raisins, and maple syrup and get out there. No, they don't do instant, but you won't be hungry again anytime soon. $7; mccanns.ie
20. P-Cord
It's easy to imagine an expedition without paracord. I just picture a world falling apart at the seams, with nothing to tie it back together: My tent has come untethered and blown away, my food sack has tumbled from a tree and been consumed by bears, half my gear has come loose from my pack, and my boots are unlaced and falling off. To say that I rely too heavily on paracord—otherwise known as parachute cord, p-cord, or 550 cord—is to trivialize an item used to keep WWII Airborne troopers attached to their parachutes. Soldiers on the ground were quick to recognize the versatility of string thinner than most shoelaces but rated to 550 pounds, so they scavenged lengths of it from discarded 'chutes. It became the general-purpose cord of choice for a generation of men who learned that the difference between good gear and bad gear can be the difference between life and death. My old man was a forward observer in WWII, working ahead of the front lines, and he continued to carry paracord until his death, six decades later. As far as I can remember, he never once embarked on a camping or fishing trip without a couple of 25-foot rolls. Today, I buy the same Type III paracord through army surplus. It has an almost sentimental value to me; it's the one piece of gear that has remained nearly unchanged from my father's time to mine. Not only does it span the years; if used properly, it can keep them wrapped up, tethered, and lashed down.
–Steven Rinella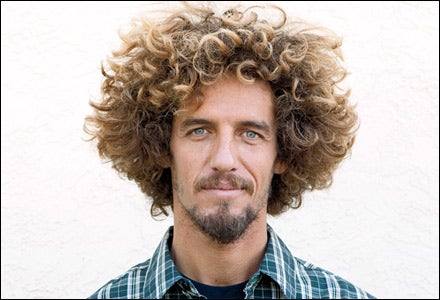 Patagonia catalog

Patagonia catalog
Helly Hansen base layer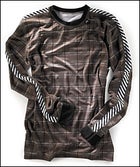 Helly Hansen base layer
19. Kiehl's Face Protector
It's SPF 30, fragrance-free, and, because it doesn't contain any water, won't freeze. $19; kiehls.com
18. The Patagonia Catalog
There are plenty of copycats, but none of the others has what makes this one so coffee-table-worthy: brilliantly edited, sparely captioned, stunning photographs taken in some of the last truly wild places left on the planet.
17. Watching the Boston Marathon
Thanks to Patriots Day, the Maine-and-Massachusetts-exclusive holiday, the entire city turns out to cheer and drink and generally enjoy the biggest party of the year.
16. Helly Hansen's Stripes
The ones on their base layers. From $45; hellyhansen.com
15. Rob Machado's Hair
(He surfs pretty good, too.)
Sorel Caribou Boots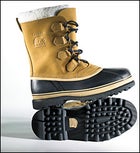 Sorel Caribou Boots
14. Any Book Written By
Peter Matthiessen. Killing Mister Watson is a good place to start.
13. Dawn Patrol
It doesn't really matter what you're doing—skiing, surfing, cycling, hunting, running. It's the fact that you're up with the sun, doing something long before work. And the smug feeling is so justifiable.
12. Southwest Airlines
The on-time arrivals, free baggage, Wheat Thins, democratic seating process (and absence of Premier Gold Super Executive Extra-Special All-Star members). We love it so much we'll even excuse the flight attendants' painful attempts at intercom comedy.
11. That Feeling of Lightness
after taking off a heavy pack and walking around camp.
10. Sorel's Caribou Boots
Blizzard-proof as ever. $120; sorel.com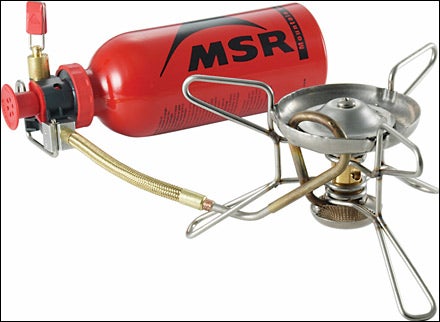 9. Chocolate Milk
Few things taste better after a long run or ride. It's also the foundation of the world's most perfect postworkout smoothie: Combine 8 oz Nestlé Nesquik Chocolate Low Fat Milk, a banana, and a few spoonfuls of peanut butter in a blender and hit puree. Calories? Ratio of protein to carbs? What the hell is your problem? Just drink it.
8. Selective Hitchhiking
A raised thumb guarantees you not only a ride but also fraternal conversation in certain places. Like any ski town, the state of Vermont, or Europe—especially Ireland. Specifically the country's west coast, between the peninsula of County Kerry and Galway; it's the world's premier hitchhiking destination, due to the views of the moody Atlantic (it's always close), the friendly locals, the tiny fishing towns, and the tinier bars.
7. The WhisperLite
Twenty-five years later, MSR's WhisperLite Internationale is still our favorite backcountry stove. Simple, durable, burns white gas, kerosene, unleaded…$90; msrgear.com
6. Après-Ski Hot Tubs
Yeah, yeah, yeah: You're not supposed to drink beer in there, either. Pffft!
5. Rope Swings
And vines. Hanging along riverbanks and lakesides.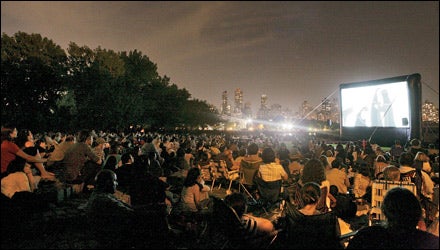 Chris Malloy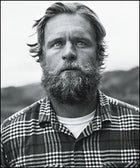 Chris Malloy
4. Film Cameras
Which instantly take you back to a time when each snap mattered, when you were more thoughtful, more deliberate, more discriminating—the way a good photographer should be.
3. Walk/Bike-In Theaters
Because sitting on a blanket among hundreds of other people sitting on blankets turns every movie into a big slumber party, whether you're in midtown Manhattan (Bryant Park Summer Film Festival), downtown Boulder (Boulder Outdoor Cinema), or Marin County, California (Film Night in the Park). And unlike at a drive-in, nobody leaves early to beat the traffic.
2. Growing a Winter Beard
We're especially in favour of unruly ones, like filmmaker Chris Malloy's.
1. Beginner Surf Spots
Like Faria Beach and Sunset, in Southern California. The breaks are long and gentle, and "party waves," where everyone goes at once, are acceptable. Because if you eventually want to catch a wave like this one, at California's Shell Beach, you gotta start somewhere.
Not on the List
Doggles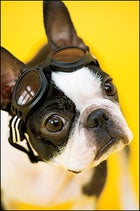 Doggles
1. Zip-off pants.
2. "Doggles." Goggles. On your dog. Stop it.
3. Second tracks.
4. Trunk-mount bike racks. They're a pain in the ass to affix to your car. They make getting into the trunk hazardous. And they scratch and dent. If you're even moderately serious about cycling, get a hitch-mount or roof rack.
5. $100 lift tickets.
6. The word amplitude (unless referring to the magnitude of change in an oscillating variable, of course).
7. Anything—especially a multitool or cell phone—clipped to your belt. You're not Batman.
8. !@#$ing mosquitoes.
9. The way your running shorts smell after a while, no matter how much you wash them.
10. An empty passport.