The Ups and Downs of My Interlodge Ski Saga
A massive storm led to a record-breaking 60-hour shutdown at Utah's Little Cottonwood Canyon last weekend, followed by a day of private skiing exclusively for those already in the area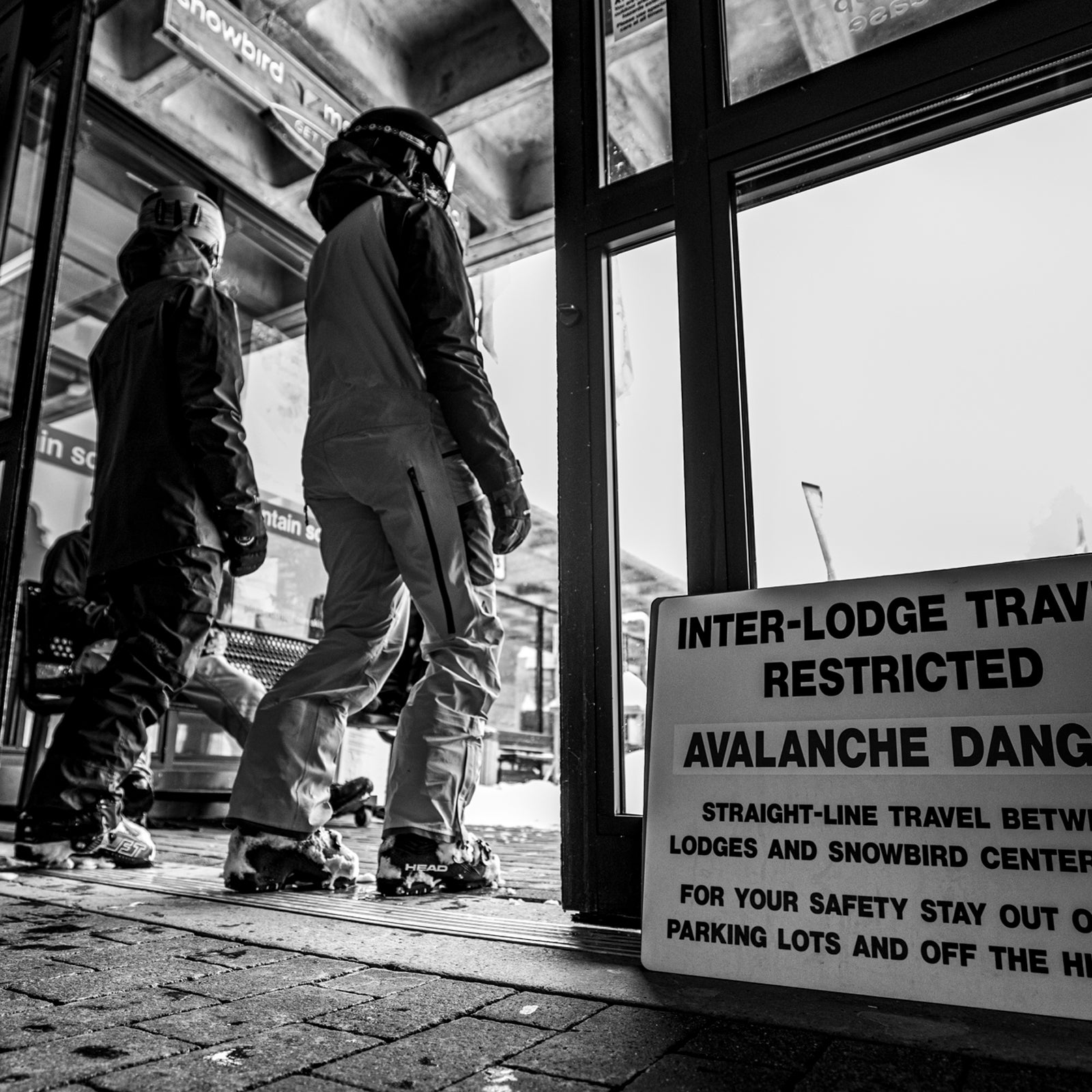 Jay Dash(Photo)
Heading out the door? Read this article on the new Outside+ app available now on iOS devices for members! Download the app.
Picture a canyon that's so steep and narrow and gets so much snow that avalanches can come cascading down the mountain and cover parking lots, roadways, and even buildings. That's what can—and does—happen in Utah's Little Cottonwood Canyon, the steep, narrow gorge home to the Alta and Snowbird ski areas. The canyon sees an average of 545 inches of snow each year and is one of the most active avalanche zones in the country, with 64 different slide paths.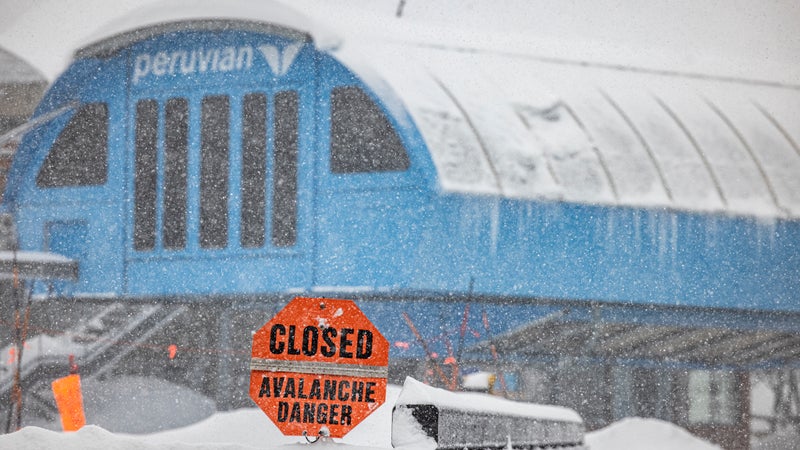 Last week a series of massive storms dumped 96 inches on Alta and 88 inches on neighboring Snowbird over a handful of days. The storm shut down Little Cottonwood Canyon for a record-breaking 60-hour interlodge, an event in which everyone in the canyon except critical workers are required to stay indoors due to the high avalanche danger. 
"One of the best ski resorts in the world is built in one of the most active avalanche zones in the world," says Jake Treadwell, Snowbird's director of mountain operations. "Once you reach a critical level, where we're seeing natural avalanche activity on the highway, we have to put people inside and lock the doors for their protection. We call it interlodge. It is the only way to keep people safe."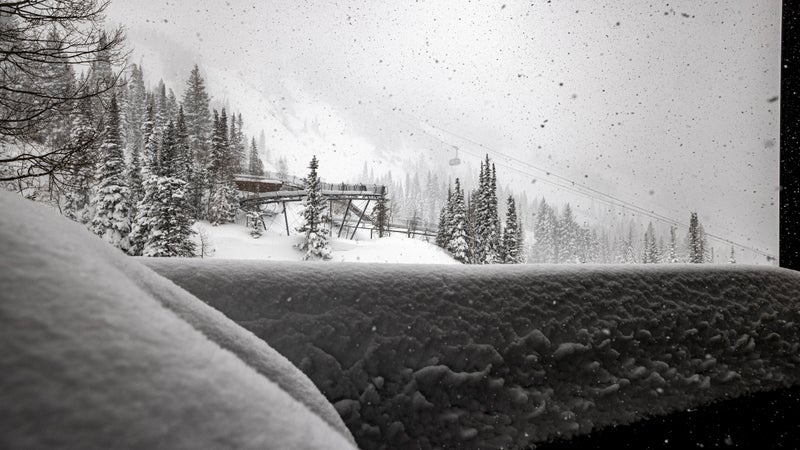 An interlodge can happen a few times each winter and usually lasts a couple of hours or possibly overnight. In February 2020, the canyon had a 52-hour interlodge, the longest in recent memory.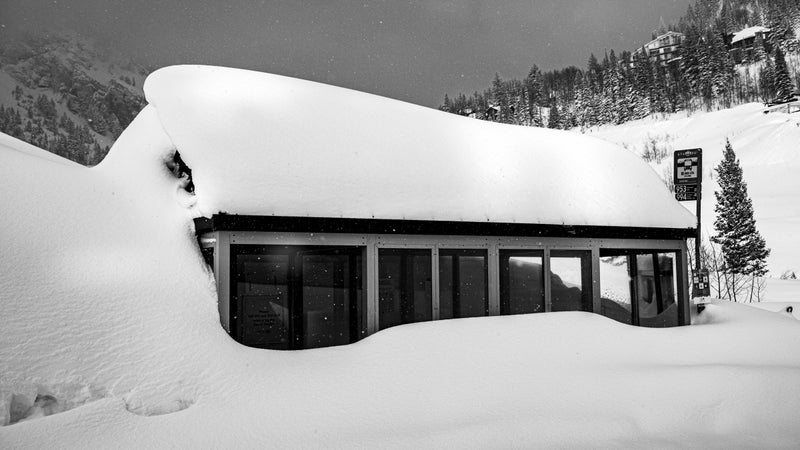 I was there for this month's event—inside a room at Alta Lodge with my husband and our two young children for two and a half days. The kids occupied themselves with books, puzzles, and craft bags generously provided by the front desk, in between bouts of running laps (in masks) down the hotel hallway. I tried to get some work done, and practiced yoga in the small space between the beds. I joked that it was the world's plushest prison, with meals delivered to your room and a slopeside view of a mountain you were allowed to look at but not touch. Other hotel guests seemed to be doing Zoom calls throughout the hotel, ordering drinks from the bar to take back to their room, or borrowing books from the library in the lobby.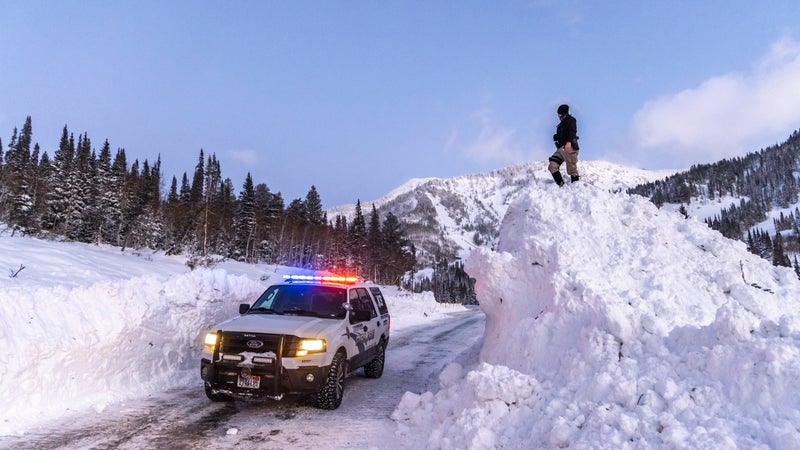 On day two, around 6:45 A.M., all hotel guests were alerted to something called maximum security: everyone had to vacate their rooms and head to the lobby or locker room, which were deemed the safest parts of the building during the most severe avalanche-control work. That lasted for over three hours. Although we sat separated and had worn our masks, being packed into a room during a pandemic while avalanches are triggered above you is not exactly a comfortable feeling. We were all relieved to be released back to our rooms after that.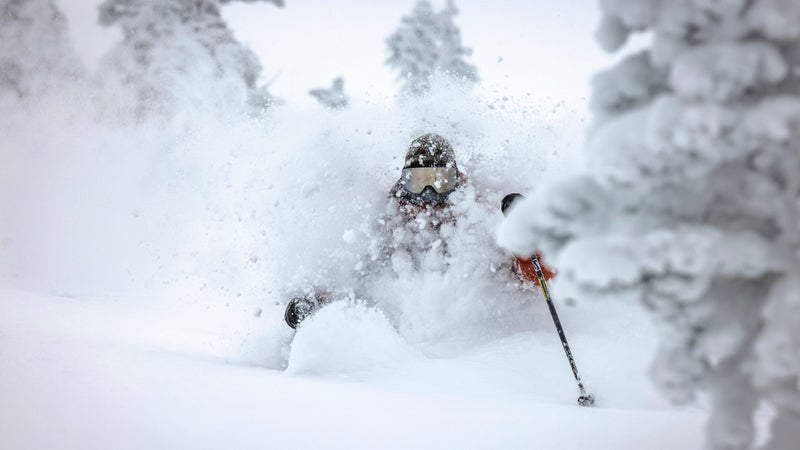 Utah's State Route 210—the roadway that travels up the canyon toward the ski areas—has a Utah Department of Transportation Highway Avalanche Hazard Index of 766, the highest in North America. More than half of the route lies in an avalanche runout zone. When road crews and ski patrol are conducting avalanche-control work, the road is closed to keep travelers safe. Last week it was closed for three days.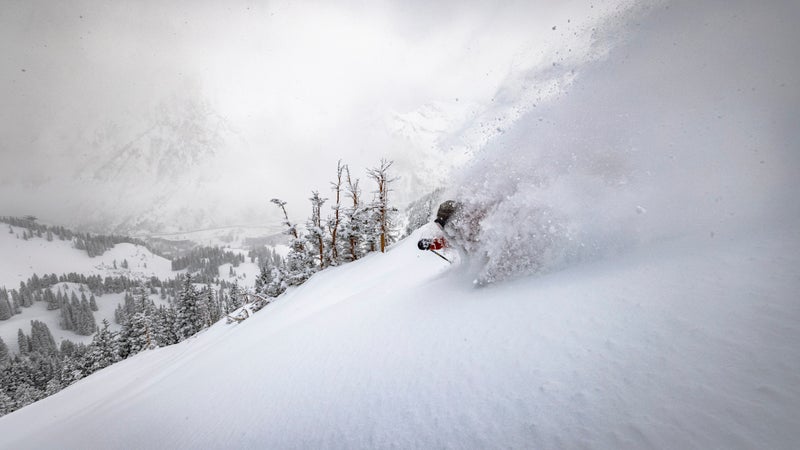 "It doesn't happen very often where we have a three-day closure. It's not unheard of, but it is rare," says John Gleason, public-information officer for the Utah Department of Transportation. "The type of storms we were seeing, and the amount of snow we got in Little Cottonwood Canyon, it was staggering. You had all of that fresh snow on top of a weaker base, and that really made the conditions prime for avalanches. Because of its proximity to traffic and the number of slide paths, it's one of the most challenging avalanche-control areas in the country. There's no room for error."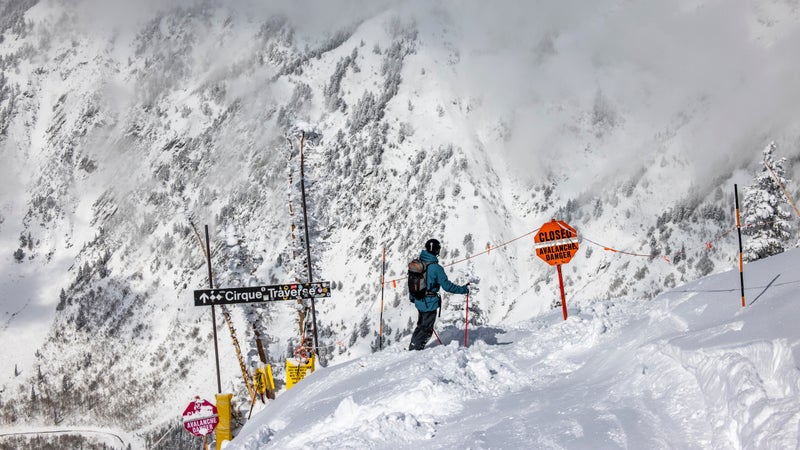 The state's Department of Transportation, Alta and Snowbird's ski patrol, and the town of Alta work together to mitigate avalanche danger by setting off controlled slides using everything from a howitzer artillery gun to Gazex exploders to explosives dropped from a helicopter.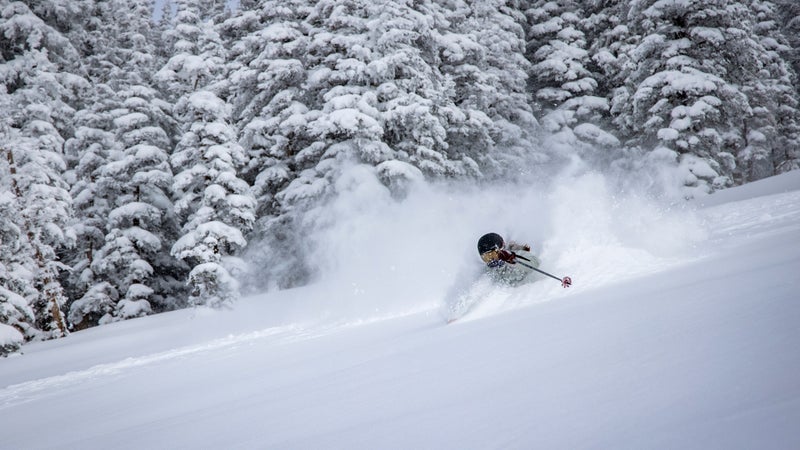 After 60 hours, the interlodge was lifted and people in the canyon were allowed outside, but the roadway remained closed. Which meant that last Thursday, the ski areas were able to open exclusively for those already there. Snowbird operated with five lifts, including the tram, and had just a few hundred people at the resort. 
"We call it country-club skiing. It happens maybe once every four or five years—when you get to experience the ski area with so few people," says Treadwell. "For the people who were there, it's a truly magical day."
Lead Photo: Jay Dash
Trending on Outside Online