Freestyle Skiing Star Kyle Smaine Was Killed in an Avalanche in Japan
The 2015 halfpipe world champion was buried by a slide while backcountry skiing near Tsugaike Mountain Resort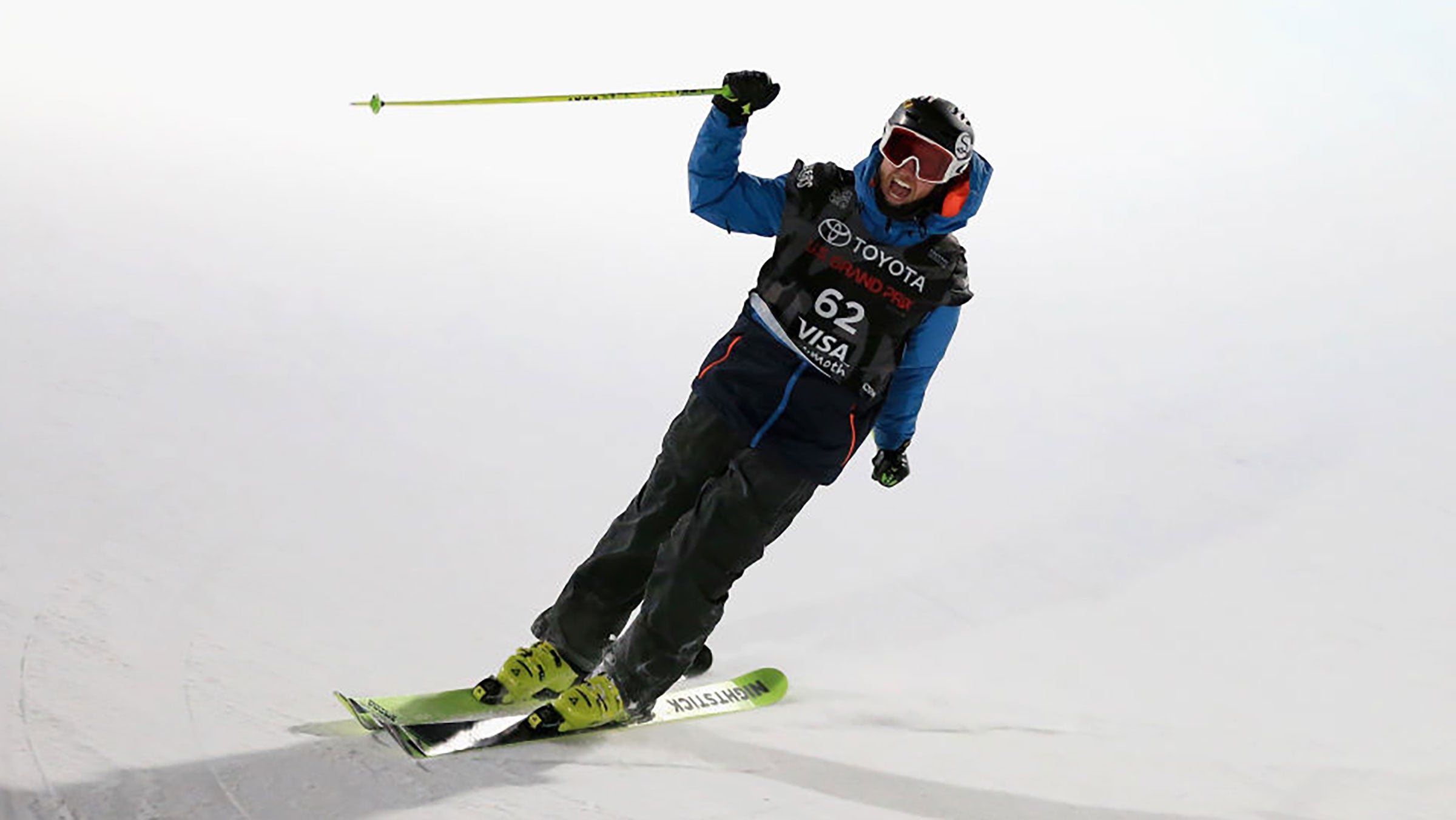 Sean M. Haffey / Getty Images
Professional free skier and 2015 halfpipe world champion Kyle Smaine was buried and killed in an avalanche in Japan on Sunday. The news was reported by multiple outlets, and also confirmed on social media by Smaine's wife, Jenna Dramise.
The 31-year-old from South Lake Tahoe was one of two fatalities in the incident that occurred in the backcountry on Hakuba Norikura mountain near Japan's Tsugaike Mountain Resort. The second victim is an Austrian skier whose identity has not yet been released. 
According to the Mountain Gazette, Smaine was in Japan on a media trip sponsored by Ikon Pass and Nagano Tourism with fellow professional skier Adam Ü and Mountain Gazette senior photographer Grant Gunderson. The group was free skiing in the backcountry on Sunday afternoon local Japan time. According to reports, the area had seen heavy snowfall in recent days. 
The Mountain Gazette, which spoke to Ü via phone after the tragedy, reported that the three skiers completed one lap of the mountain without incident, after which Gunderson decided to return to the resort. 
"We had dug a pit and then skied a line in the backcountry," Gunderson shared via his Instagram. "I was exhausted from the last ten days so after that run I skied down to the base lodge. Kyle and Adam chose to go back up and ski it again.
On their next lap, Smaine and Ü reportedly ran into a group of Austrian skiers on the summit. The Americans decided to ski the same line as their previous run and safely returned to their transition spot. One of the Austrians reportedly made it down to Smaine and Ü just before another skier is believed to have triggered a slide from above. 
"We saw it coming," Ü told the Mountain Gazette. "We heard the crack. We realized it is a big one. We started running and then we got hit." 
Ü was caught up in the avalanche and buried under 1.5 meters (5 feet) of snow. A guided group in the vicinity was the first to respond to the incident and begin search and rescue efforts. Miraculously, Ü was recovered unharmed after spending roughly 25 minutes below the snow. 
"The skier buried next to him died from internal injuries," Gunderson posted. "Kyle was thrown 50 meters by the air blast and buried and killed."
According to Japanese police, the three skiers at the top of the mountain when the avalanche slid were eventually able to climb down safely. 
Tributes on social media are pouring in for Smaine, who was a beloved member of the freeride community. The former U.S. Ski Team halfpipe star was admired for his talent on snow as much as his positive and friendly personality. 
"Kyle's light was remarkable. His joy contagious. His playful energy was matched by his calm kindness," posted Sophia Schwartz, fellow Fischer athlete and professional skier. "While he was one of the most fun skiers to be out with, it is his endless support of others that I will miss the most!"
Lead Photo: Sean M. Haffey / Getty Images
Trending on Outside Online