Check Out These Photos of Mammoth Mountain's Enormous Snowpack
Snow levels at the California ski resort have already surpassed the 2021–22 mark—and it's only January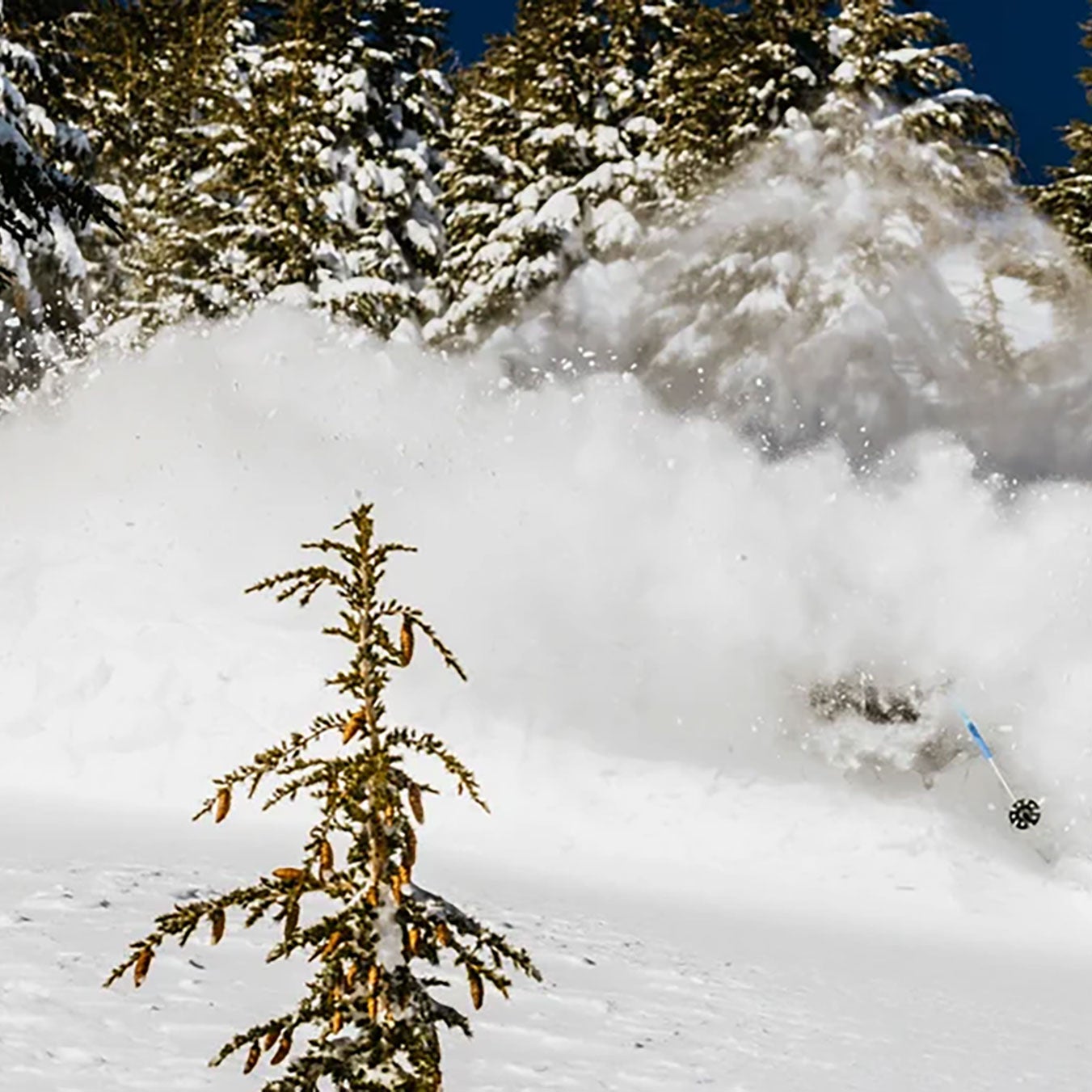 Heading out the door? Read this article on the new Outside+ app available now on iOS devices for members! Download the app.
The massive dichotomy between the snow-rich and snow-poor areas of ski country is growing larger by the day—case in point, Vermont's Mad River Glen just shuttered due to lack of snow while the Mountain West and Far West are getting buried. Perhaps nowhere is it more evident than at Mammoth Mountain, California, where it started snowing in late October and basically hasn't stopped.
The snow continues to fall this week. (Photo: Peter Morning/Mammoth Mountain)
The last storm dropped several feet of snow over the weekend through Monday, January 9, pushing the overall snow total to 270 inches. The next storm has already arrived and is expected to leave another 30 to 36 inches in its wake. The resort is reporting a season total of 310 inches of snow as of Tuesday, January 10, with a 164-inch base at the Main Lodge and a 230-inch base at the summit.
By contrast, the mountain saw 233 total inches of snow during the 2021-22 winter.
While Mammoth is used to getting big dumps, the intensity and frequency of this season's storms are unique. "This amount of snow isn't atypical at Mammoth," said resort communications director Lauren Burke, "but it doesn't matter how many times you see snow this deep, it still leaves you a bit in awe. We'll likely have close to 30 feet of snow at Main Lodge by the end of the week—with much more up top. It sets up for an incredible season that will likely extend well into the months that start with 'J'."
Needless to say, it's positively nutty in Mammoth right now, so much so that the ski resort did not open on Tuesday. According to mountain ops: "Mammoth Mountain will be closed [Tuesday] due to intense snowfall conditions and very dangerous travel in the area. Roads are heavily impacted and not plowed. Our focus will be on avalanche mitigation work today and protecting our equipment. We plan to reopen tomorrow, January 11."
With clearing skies for the rest of the week, the big snow is waiting to be skied at Mammoth. Just be sure to give mountain ops a couple days to dig the lifts out first.