Meet Uganda's First Olympic Snowboarder
Brolin Mawejje, born in a country with no snow, plans to make history at the 2018 winter Olympics.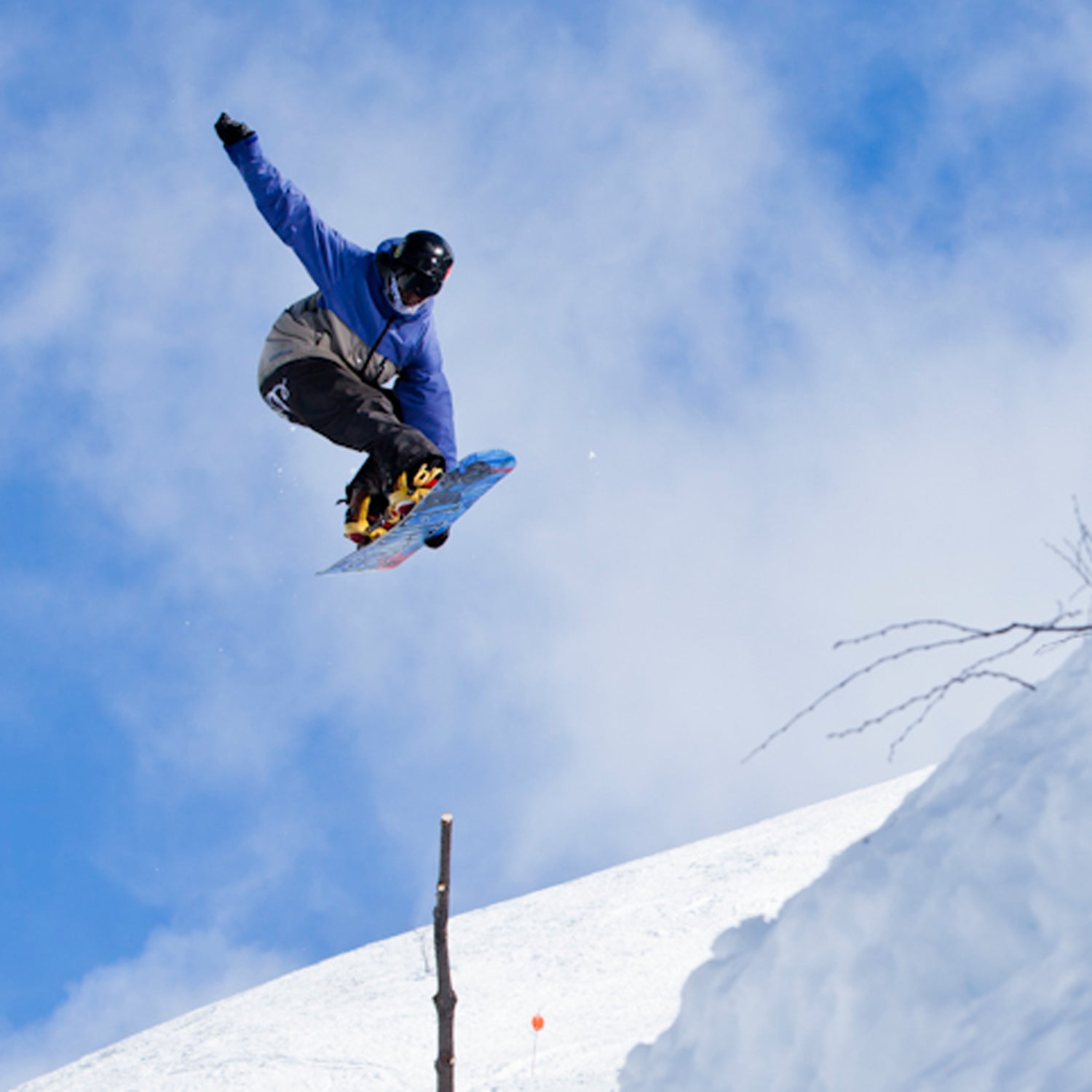 Ben Girardi(Photo)
Heading out the door? Read this article on the new Outside+ app available now on iOS devices for members! Download the app.
Brolin Mawejje hopes to become the first Olympic snowboarder from Uganda, a country that has no snow. The 20-year-old pre-med student is the star of Far From Home, a documentary debuting at the Santa Barbara Film Fest on February 2. The film is a chronicle of impressive perseverance and a tribute to the generosity of those who helped Brolin toward his goal.
Mawejje, who grew up in Uganda with his father and seven siblings, faced rough circumstances on the streets and in boarding school where beatings were the norm. At age 12, he left Uganda for Lincoln, Massachusetts, to meet his birth mother, whom he'd not seen for ten years. But his situation didn't improve much in the United States. The victim of frequent bullying, he developed anger issues and depression. It stained his relationship with his mother, who threatened to send him back to Uganda. But then some local families invited him into their homes.
One of those families was the Hesslers. They adopted Mawejje, and when they moved to Jackson Hole, Wyoming, the Ugandan teen came with them. He finished high school in Jackson and now attends Westminster College (which produced 23 winter Olympians in 2014) in Salt Lake City, Utah. His winters are spent training for the 2018 Olympics, where he hopes to compete as the first and only member of the Ugandan snowboard team. We caught up with Mawejje to see how events are unfolding.
OUTSIDE: Describe your upbringing in Uganda.
MAWEJJE: Growing up in Uganda I learned very quickly how to take care of myself. I was the youngest of seven and my mom left for the states when I was two. My father saw education as the only chance for a better life, so he placed a huge emphasis on studies.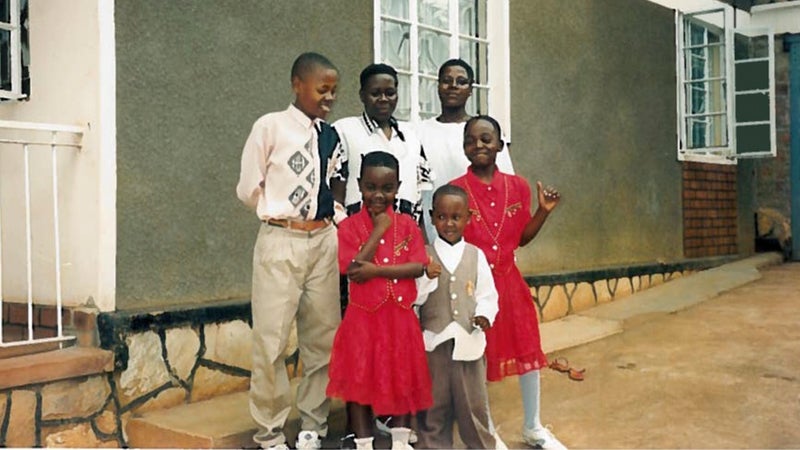 Times were tough and there were occasions when we didn't have the money to send my siblings and I to school. No matter what our situation, though, my father always made sure that we were dressed well and had food on the table. He placed a huge emphasis on discipline. We had to wake up earlier than him every morning. Those lessons helped me get to where I am today.
Why snowboarding?
I started snowboarding to fit in. The first friend I made in Boston was a snowboarder. He and his family gave me the opportunity to go to Vermont on the weekends and ride. Eventually, I was able to move out to Jackson Hole with my best friend from Boston and finish my last two years of high school out West.
We then both went to college in Salt Lake City to keep shredding as much as possible. When Far From Home first began, and we released the first teaser more than two years ago, we were amazed by the response. I've been lucky with the opportunities that have come through snowboarding.
Why the Olympics?
The opportunity manifested itself through the exposure we've been getting from Far From Home. When I went back to Uganda, all the press was asking me about the Olympics. That was when I realized that this could actually happen. I don't want to look back on my life and regret not going for it. I think it would be stupid to not go for that opportunity and show people all over that it doesn't matter where you come from, if you put your mind to it you can succeed.
How has the reaction from Ugandans been?
Ugandans have been extremely supportive! Even though a lot of them have never seen snow. They don't really understand snowboarding, but they're excited that there is a Ugandan out there who's going for it. It's overwhelming at times. When we went back to Uganda, random people on the streets recognized me. I couldn't believe it.
What support are you getting from the Ugandan Olympic federation? And what are the next steps toward getting to the Olympics?
The Ugandan National Olympic Committee has been very supportive of my ambitions. What needs to happen next is they need to become my official federation and register through FIS so that I can officially ride under the Ugandan flag. We've already talked to FIS and all my points will transfer over to Uganda. We've created a four-year competition and training program with the Park City Snowboard Team that outlines my path to 2018.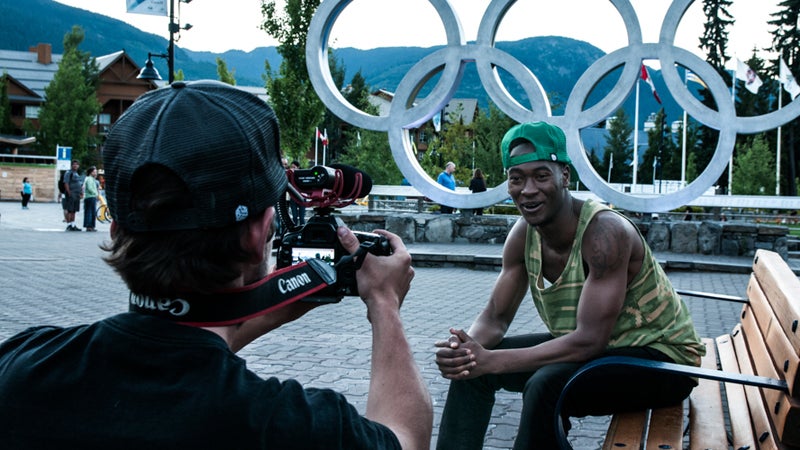 How are you training?
I'm riding at Park City nearly every day and I linked up with a coach whom I believe will help me get to the Olympics. I have an awesome crew of riders who really push me on the hill. Shout out to my brothers the Hesslers, Hunter Butler, Zeppelin Zeerip, Dan Rosen, and the rest of the boys. I also ride at Jackson Hole quite a bit.
Why do you want to go into medicine?
It was my childhood dream to become a doctor and now that I have the opportunity to study in the U.S., I'm working hard to make it come true. But it's a long-term goal. I want to focus on snowboarding for the next four years and then go to medical school after the Olympics.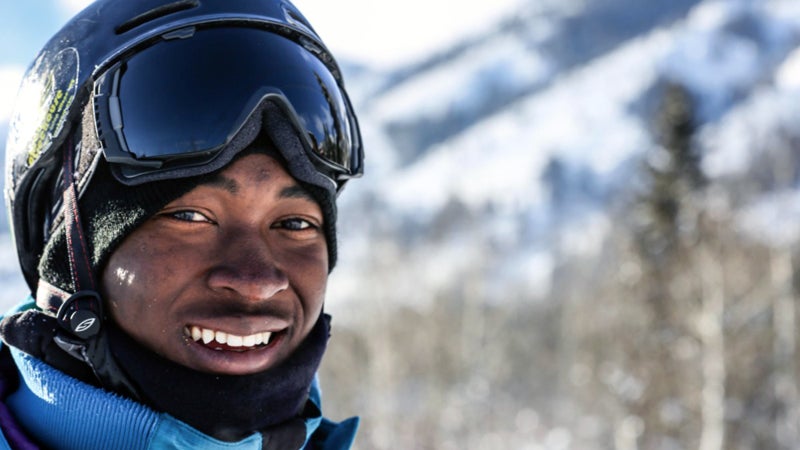 How do you balance school and snowboarding?
I take a heavy class load in the fall and then take a lighter load in the winter so I can shred nearly every day. I'll be graduating with a pre-med degree next fall. And I work at a hospital in Boston during the summer. After I'm done with school, I'm going to solely focus on riding until 2018.
What do you hope the film will accomplish?
I hope the film will do two things: Inspire people in similar circumstances to never give up and find a community that can help develop your passion; and I also hope it inspires people to help those in need. We started the film as a group of friends with an idea to tell a story because we thought it could help people.
I also hope it helps provide a platform and a launching point for my Olympic road. I want to ride in the Olympics because it's the biggest stage there is. Maybe a kid down on his luck might see me in the Olympics and be inspired to take up snowboarding. That is my ultimate hope.
Do you have a favorite place to ride?
Number one: Jackson Hole! For the park, definitely Park City, Utah.
Lead Photo: Ben Girardi
Trending on Outside Online