Sponsor Content
Not Sure Which Skis to Buy? Take Our Quiz.
Take our quiz to find out which ski in Salomon's legendary QST line was made for you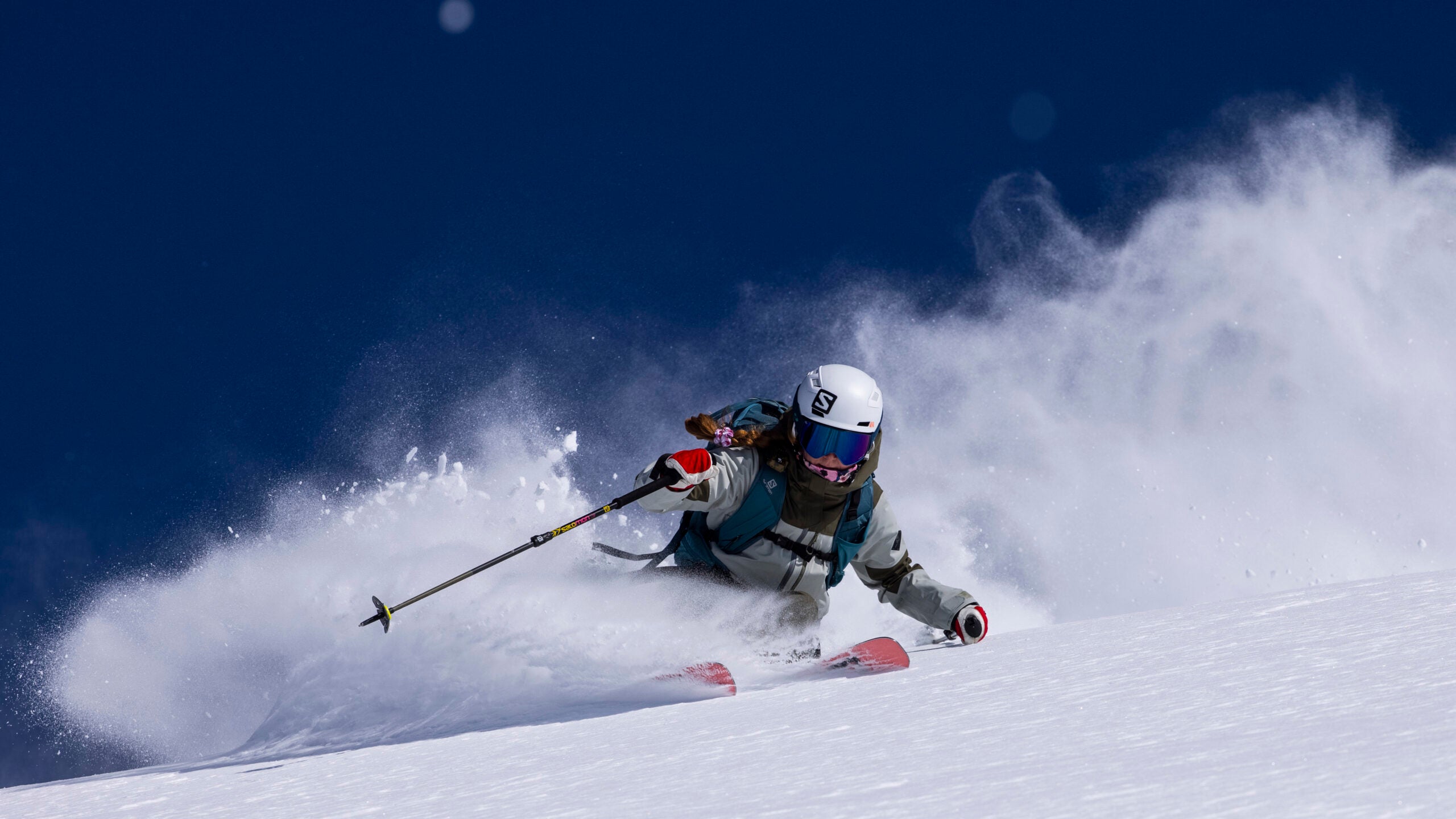 When the members of Salomon's athlete team first envisioned the QST line six years ago, they had a simple goal. Instead of resort-specific skis that are a bear to muscle around in the backcountry, or backcountry-specific skis that skitter nervously on resort hardpack, what if they built a line of skis that was versatile enough for all skiing? The resulting QST line, currently in its third generation, was born. Now you can carve stable turns on resort groomers and float around in the backcountry on one set of madly capable skis. Simply put, they're the most versatile skis around. Today there's a QST for every type of skier with a penchant for exploration. But as hard as it is to go wrong, picking a ski can still be tricky. 
To make it easier, we built a quiz. Before you dive in, take a minute to think carefully about your skiing. These prompts will help:
Where do I dream of skiing? 
When you close your eyes and think about winter shredding, do you see perfect powder in the bowls, steep chalky backcountry lines, or a mix of groomers and glades? Even if you get only a handful of such perfect days a season, your dream ski needs to be able to make the best days better. Skiing is aspirational. 
Where do I actually ski?
Now the reality check. Snow surfaces can be challenging. Your favorite mountain might be far off. Ask yourself where you spend most of your skiing time. Machine-made snow? Chunky snow in the trees? The boot-pack, hiking for powder scraps? A crust layer in the backcountry? If your dream ski is too thin or too fat for the conditions you encounter the most, you'll do yourself a disservice. Skiing a lot means skiing challenging snow. 
OK, now you're ready for the quiz. Answer the questions below and—voilà!—we'll point you to the QST that'll make you cry tears of joy all winter long. 
---
Born in the French Alps in 1947, Salomon is committed to pushing the boundaries of mountain sports through the creation of innovative equipment that allows people to play, progress and challenge themselves in the outdoors. The company produces and sells premium footwear, winter sports and mountaineering equipment, hiking equipment, and apparel specifically designed for all of those disciplines. Products are developed in the company's Annecy Design Center, where engineers, designers and athletes collaborate to create innovative solutions that continually improve the outdoor experiences of those who see nature as a vast playground.