Remembering Skier Ryan Hawks
Heading out the door? Read this article on the new Outside+ app available now on iOS devices for members! Download the app.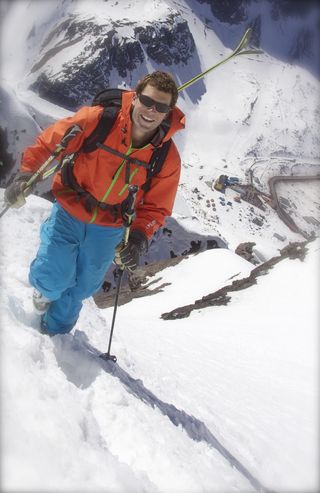 Skier Ryan Hawks, Photo by Frank Shine
On Tuesday, we posted news on the death of freeskier Ryan Hawks. The 25-year-old skier suffered fatal injuries after attempting a backflip off of a 40-foot cliff and crashing during the American Freeskiing Championships in Kirkwood, California. Three other skiers were injured in the competition this weekend, according to reports on powdermag.com. Hawks likely crashed in an area that had hard snow, thus suffering a different kind of impact.
"Some of the other guys who hit the same air as Hawks, they landed right at the base of the cliff, so in deep snow," Chris Tatsuno, a fellow competitor told powdermag.com. "And Hawks came in hot enough to throw a backflip and enough to get it around and land it to his feet. But from the photos I've seen, he was easily another 10 feet down from the other guys' landings. So maybe it was harder snow there."
Hawks is the third death resulting from freeskiing competitions in the last few year, according to ESPN.
Hawks was an avid skier who took time off in the winter to ski while earning and engineering degree in the fall and summer at the University of Vermont. He grew up skiing in Mad River Glen and later skied as part of the Green Mountain Freeride team. Since his death, friends and competitors have responded with thoughts on his life. Here is some of what they have said about him.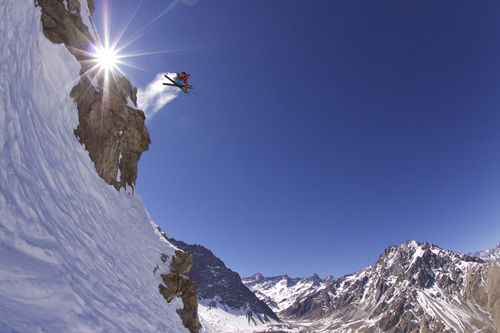 Skier Ryan Hawks, Photo by Frank Shine
"Skiing was his total passion," said his half-sister, Samantha Stetson of South Burlington. "The kid loved fresh snow, cool air and flying high. He was an incredible athlete and an incredible brother, and he lived life to the fullest; he definitely squeezed a lot of fun into his 25 years of life."
"We'd all agree he was one of the happiest people we'd ever met," said Hawks' close friend Lars Chickering Ayers, also a member of Green Mountain Freeride and a competitor in the Freeskiing World Tour. "He brought that to the ski community. He was loved by everyone he met. He was always positive and that was his way of being."
"I've known him since he was a little kid," Mad River's Eric Friedman said. "Ryan was very famous for going very big. His nickname was Flyin' Ryan. He always thrilled the crowd."
"He was a very nice kid, that's the worst part," Friedman said. "Skiing was just a small part of his life."
"He had a good head about him as far as skiing was concerned. What he did at the comp wasn't outside his limits. He had been training really hard this fall," said Chris Tatsuno. "And it wasn't just the skiing that drove him—it was about the community and being part of that and living in a van with Lars and Silas [Chickering-Ayers] and going to the Freeskiing World Tour comps. … The Green Mountain Freeride crew built something basically out of nothing. They said, 'Hey, we're going to represent the east coast,' and now Lars is basically now winning the Freeride World Tour and they're all on the rise."
–Joe Spring
@joespring