What gear do I need for cross-country skiing?
I moved to Vermont for college and want to take up cross-country skiing. Can you point me toward the gear I'll need? Heather Burlington, Vermont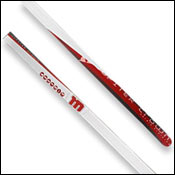 Heading out the door? Read this article on the new Outside+ app available now on iOS devices for members! Download the app.
Can do. Cross-country skiing is a great sport—wonderful exercise, scenic, and not terribly gear-intensive, unless one gets into the upper reaches of telemark and randonee skiing.
Fischer Jupiter skis

Fischer Jupiter skis
The main fault line is between track and backcountry skiing. You're no doubt familiar with the broad outlines of this (amicable) divide: In track (or, groomed) skiing, the skier sets off on a groomed course that may be anything from a quarter mile to ten miles or more in length. The set tracks make for smooth, fast skiing. Backcountry advocates treat their skis more like fast snowshoes (at least, faster downhill), heading off into the woods on open, ungroomed snow.
The different needs of these two approaches dictate most of the equipment differences. Tracks skis are typically light and skinny, and are built for speed. Fischer's Jupiter ($170; www.fischer-ski.com) are typical of this genre—narrow and light, and excellent for learning the kick-glide style of skiing. They'd go well with Salomon Escape 7 boots ($100; www.salomonsports.com) for an affordable, fun package.
Backcountry skiing demands a different kind of ski—wider (for more float on untracked snow), stiffer, and with metal edges for better control and turning. Karhu's XCD GT skis ($240; www.karhu.com) are classics of this type, and their no-wax base means you can just put them on and ski without worrying about snow conditions. Garmont's Venture BC boots ($170; www.garmont.com) are sturdy but comfortable boots that give you enough leverage for turns.
Of course, lots of makers put out skis that kind of split the difference. They're pretty good on tracks, and pretty good in the woods. Rossignol BC 65 skis ($170; www.rossignol.com) are just that type. They have good float, metal edges for control, and a generous sidecut to help expedite turning. But they're not so wide that they won't fit into groomed tracks. Pair them with either of the boots I mentioned above, or Alpina BC 1550s ($145; www.alpinasports.com).
What other gear you need depends as well on the skiing. Most track skiers treat their time on the snow as if they were going for a run or a bike ride, taking minimal extra clothes and maybe some water and a sports bar in a hydration pack. If you head out in the backcountry, you need to treat that as if you were day-hiking or climbing and go prepared with extra food and clothing, first aid kit, some sort of emergency shelter, flashlight, map and navigational tools, perhaps even a small stove.
You've got your winter gear, now get outside and use it. Away.com's ski and snowboard guide makes it easy to find nearby slopes just begging for fresh tracks.