What gear is needed for heli-skiing?
What gear is required for heli-skiing? What works best, from a pack to shovel and survival equipment? Colton Chaska, Minnesota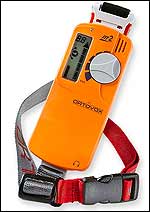 Heading out the door? Read this article on the new Outside+ app available now on iOS devices for members! Download the app.
Many choices here, so I'll try to cover most of your bases: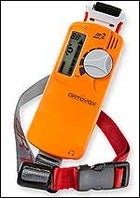 Ortovox M2

Pack: Yes, you'll need a pack. No nearby ski lodges when heli-skiing, so it's handy to have something for spare clothes, Snickers bars, camera, and so forth. The Dana Design Tatoosh 35 ($179, www.danadesign.com) is specifically for backcountry skiing, with a low-profile design that hugs you close, attachment points for carrying skis or snowboard easily, and sleeve for a hydration bladder. If that's too pricey, The North Face's Chute 35 offers similar features, but not quite as nice an overall design or suspension, for $119 (www.thenorthface.com). Other worthy backcountry-specific pack makers include Dakine (www.dakine.com) and Backcountry Access (www.backcountryaccess.com).

@#95;gui_include name="ad_in_article"@#95;gui_include


Shovel: You'll need this, for avalanche rescue, of course. But, what if you're stuck out there for some other reason? Let's say bad weather and the chopper can't get out to pick you up. Then you dig a snow cave with the shovel. The usual course is to get a shovel such as the Life-Link T-Grip HMX ($45, www.life-link.com), a strong, lightweight shovel made of aluminum that has a telescoping handle. But a really good alternative is the Snow Claw Snow Shovel ($14, www.snowclaw.com), which essentially is a big plastic scoop with cut-out handles on each side so that you can shovel snow the same way a badger digs a hole, two-handed. It really moves the snow.

Avalanche beacon: Your heli-guides will insist you have one of these, and they'll likely supply you with one as part of the package. If not, invest in an Ortovox M2 ($300, www.ortovox.com), one of the new-generation digital
analog receivers that really help reduce search time. And remember, learn how to use it.

Other stuff: Goggles, plus sunglasses with side shades such as Julbo Colorados ($50, www.julbo.fr). A good mix of clothes for layering, beginning with a base layer, a mid-weight T-shirt or vest, then an insulation layer, and finally a shell. Spare gloves and hat. Sunscreen. A whistle in case you get separated from your party. And, a Space Emergency Blanket ($4, www.rei.com), just in case you're out there for a bit.
Read the Away Network's Heli-Skiing Guide for more gear essentials, plus the best places to ride-n-rip.