What We Know About the Deadly Alaskan Heli Crash
Heli-skiing has a reputation for risk, but the ride up isn't usually part of the equation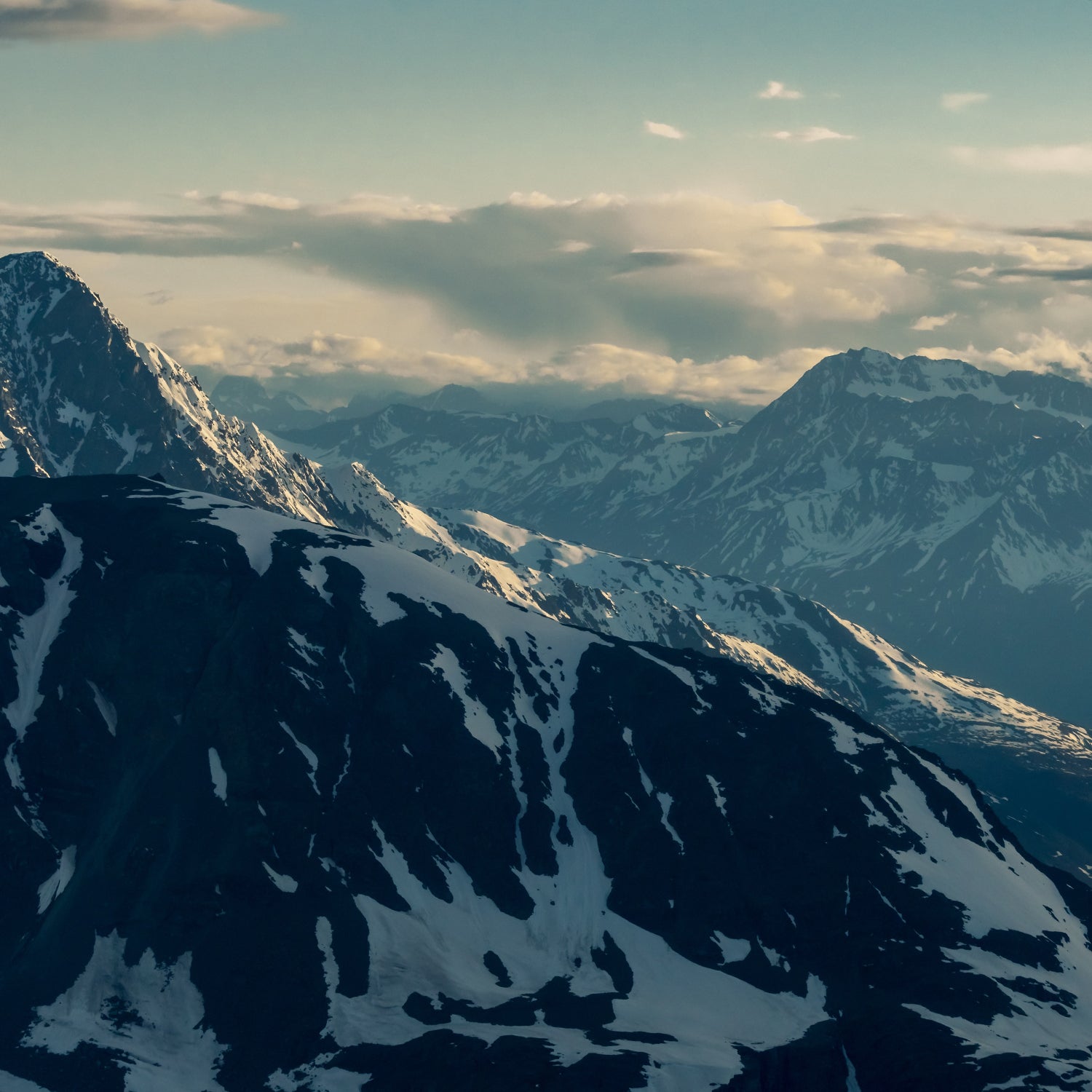 Heading out the door? Read this article on the new Outside+ app available now on iOS devices for members! Download the app.
On Saturday, March 27, a helicopter carrying Petr Kellner, 56, a citizen of the Czech Republic and one of the world's wealthiest men, crashed near the Knik Glacier in Alaska's Chugach Mountains. The accident was widely reported; the crash killed five people and left one person hospitalized in stable but serious condition, making it the deadliest heli-skiing aviation accident in North American history. Judging by the timing of the crash, at 6:35 P.M., it was likely the final run of the day. The trip was booked with Third Edge Heli and chartered out of the Tordrillo Mountain Lodge. The death count included Benjamin Larochaix, 50, of France; the pilot, Zachary Russell, 33, of Anchorage; Denali and heli-ski guide Sean McManamy, 38, of Girdwood, Alaska; and lead guide and Third Edge Heli owner Gregory Harms, 52, of Aspen. 
Since the news broke, rumors have flown in the ski world, but the cause of the crash remains unknown. We'll have a much clearer picture of what happened when the flight recorders are examined and the survivor is interviewed. The investigation, run by the National Transportation Safety Board and likely backed by private accident investigators, is ongoing and, as with the case of the crash that killed former NBA superstar Kobe Bryant, could take more than a year to complete.
But we do have a couple details on the accident and a wealth of background knowledge to pull from about heli-skiing to provide some context. 
---
Alaskan heli-skiing has a reputation for extreme risk. And if we're talking slope angles, cliffs, crevasses, and avalanches, that reputation is well-earned—much of it takes place on high-consequence terrain where falls sometimes don't stop until the mountains do. But while the skiing is always assumed to be dangerous, the flying isn't typically viewed that way. It should be.  
I am not a pilot. But my brother-in-law, Richard Bovey, is just wrapping up a long career as an Army Chinook pilot. He flew those 100-foot-long, dual-propeller aircraft in the Himalayan mountains of Afghanistan and Pakistan. Over 16 years, he also ran 50-plus rescue missions as pilot-in-command on Washington's Mount Rainier. In reporting this story, I asked Richard to help me put the technical aspects of mountain flying into a layperson's terms. 
For a nitty-gritty explanation of how helicopters and airplanes fly, check out the lift equation. For our purposes, all you need to know is that, essentially, the higher you go in a helicopter, the worse it performs and the harder the engine works. The weight of the craft, including fuel and cargo, is also a factor in staying aloft—the more weight, the lower you must fly. And the helicopter model matters, too. Different machines handle altitude differently. A Eurocopter/Airbus AS50—the aircraft in the fatal crash—is an excellent machine for heli-skiing in Alaska, where the elevations don't get too extreme—usually between 2,500 and 10,000 feet—but it doesn't have the lift of a Chinook with its two powerful engines and dual rotors. In Nepal and the Alps, the Eurocopter/Airbus AS350 is a favorite workhorse. Regardless of the aircraft, fly too high into air that isn't dense enough to support the weight of the heli, and the rotor will droop and then stall.
The best mountain pilots know all this stuff and plan accordingly. (In the military, pilots typically attend the High-Altitude Army National Guard Aviation Training Site school in Colorado before they're deployed to mountain-flying duties.) Beyond the equation, such planning involves always leaving yourself an exit. You do this by approaching a ridge or a summit at an angle—ideally rising toward a point above the feature on a 45-degree path, so if something goes wrong, you can backtrack on that same path and return to what pilots call "clean air"—away from a mountain's wind currents—to regain sufficient lift. Richard once drooped his rotor in an active rescue on Rainier and has experienced the edges of helicopter performance on many occasions. But by always leaving an exit, he was able to maneuver out of those situations. "You can't cheat gravity or physics," Richard says. "Often you're planning as you fly, but the planning never stops." 
Now add in mountain weather. I once heli-skied outside of Valdez, and the visibility looked pretty good to me—it wasn't blue, but I could see the nearby summits. Still, we didn't fly that day. When I asked the pilot why, he said the milky conditions were too risky. Because all the heli-skiing and flying in Alaska happens above treeline, and often there are no trees at all, your depth perception goes to hell in the flat light—pilots often experience vertigo in such situations. Any skier who's descended a treeless bowl in fog can relate. We call it skiing in a milk bottle. In the air, Richard likens it to flying inside of a ping-pong ball. In those conditions, it's easy to misjudge airspeed and closing distances. Richard has lost close friends—military pilots—because they simply miscalculated how far their blades were from the mountainside. For an example from heli-skiing, one need only look to 2019, when a heli-ski pilot took off in the Caribous of British Columbia—and almost immediately lost visibility, setting the machine down hard at an angle and causing it to roll over. Luckily, all 12 passengers and the pilot walked away.
Mountain winds further aggravate these situations. Experienced pilots can often read the moisture in the air and know what types of winds to expect and where. But winds can also hit with no visual warnings. A sudden downdraft coming over a peak can travel at 3,000 feet per minute and push a helicopter into a mountain. Ditto if a pilot is setting up to toe the skid of a helicopter into an Alaskan face to unload skiers and the ten-knot headwind shifts to a ten-knot tailwind. In such scenarios, you might have time to react, or the computers on today's sophisticated aircraft might react for you, but there's always a delay between when the pilot moves the stick and the movement of the machine itself. "Helicopters are weird animals even at sea level," Richard says. "In the last 20 years of Afghan flying, we've lost far more aircraft to mountains than to the enemy."  
And now for the nuance. Mountain flying is fundamentally unsafe. It's physics. And with helicopters, when things go bad, they do so dramatically. But the aviation side of heli-skiing has a strong safety record, especially in North America. If that seems contradictory, it's not. With the right amount of planning, systems, and experience, it's possible to make the unsafe—deep dives, moonwalks, BASE jumping, heli-skiing—safer. 
The last multi-fatality heli-ski crash in the United States occurred in 1994 in Nevada. That accident, which was the result of a mechanical failure, killed four, including the president and COO of Disney. The year before that, an accident outside of Aspen, Colorado, claimed three lives, also the result of a mechanical failure. In the 1980s, a horrible crash in the Bugaboos of British Columbia trapped clients in a fiery wreckage. (Bell redesigned its B12 helicopters after that for better emergency egress.) Since those early days, there have been incidents—hard landings, helicopters slipping off ridges—but the longtime guides I interviewed for this story can't recall another fatal crash in the United States, and in 22 years of reporting on skiing, I can't either. In the intervening years, helicopters have grown more powerful and reliable, and the helicopter services that contract with heli-ski outfitters have become more exacting in their training and protocols. If you added up all the tens of thousands of flight hours associated with heli-skiing's history, fatal crashes are incredibly rare. A ballpark estimate would put the hours clocked in U.S. heli-skiing at 2,000-plus a year. "If we had crashes every year, we simply would not have a heli-skiing industry," says ski mountaineer and heli-ski guide Chris Davenport. 
Most big-mountain skiers know the risks of helicopter skiing. It's ingrained in the culture. In the mid-1990s, a helicopter crashed outside of Portillo, Chile. Flying at 13,500 feet, the pilot misjudged the airspeed as he closed on a mountain. The ensuing crash killed the pilot instantly. A rising-star ski photographer from Telluride named T.R. Youngstrom died while waiting for first responders. The survivors were a who's who of skiing at the time, including filmmaker Steve Winter of Matchstick Productions and Seth Morrison, arguably the greatest big-mountain skier of all time. Also on board that day: Gregory Harms.
---
Which gets us to the second tragedy of the past weekend. Because of Kellner's wealth, most of the headlines followed the schadenfreude theme: "Rich man dies heli-skiing." But the skiing and mountaineering communities suffered a loss as well. 
Standing six-foot-four with a chest like a middle linebacker, Harms was a boisterous giant sleeved in tattoos. Without question, he had a reputation for pushing skiers to their limits, which is why he had a loyal clientele. As such, he was a pioneer of modern heli-skiing, and his persona filled a room. Not content to only heli-ski in Alaska's short season from mid-February through April, Harms became a privateer, founding what would become Third Edge Heli with Clark Fyans in 2007. The outfit piggybacked on the local knowledge of existing operations but brought their own clients. "Most heli-ski outfits operate out of a specific tenure," Davenport says. "Harms's tenure was the entire world." 
It was Harms's goal to never let a client—or anyone, for that matter—outski him. Pro athletes would send a big line for the camera. And then, off camera, Harms would detonate it. While most guides tried to lighten their packs, Harms would load his down. Physics seemed different for him. Able to shovel large volumes of snow, he had a reputation for blazing rescues. When Fyans was buried to his neck in a 2009 South American avalanche that left him with a compound fracture, he knew he'd be out in five minutes. (When it was Harms who was buried in 2014, Fyans freed him. As Harms rolled over, he said, "What's up, fucker?" to his pal.)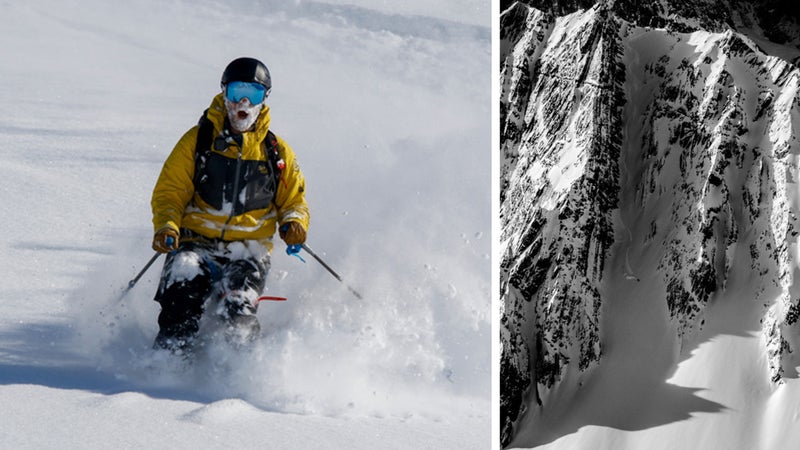 McManamy, too, was a character out of heli-ski guide central casting. As a kindergarten student, McManamy told his mom that he would never work in an office. A New Hampshire kid, he'd developed a love for skiing and mountains early on and later attended the outdoorsy Camp Belknap. After studying outdoor education in college, he worked as a mountaineering guide on Denali. A younger kid from the New Hampshire camp named Dan Starr followed McManamy's path. They reconnected in Girdwood, a small resort town southeast of Anchorage, as heli-ski and mountain guides.
Like Harms, McManamy was a large person with a voice that matched. "One time, we were on Denali, and everyone was sleeping at Camp 2 at 11,000 feet," Starr says. "In the middle of the night, Sean called out in his booming voice, 'Does anyone know where Mount McKinley is?' He had a talent to make serious situations lighthearted. If I said something sincere about him, he would give me shit. It wasn't disrespectful. He just wanted to lift people up. He saved snakebit trips just by his presence. He would not want me to talk somberly of him now." 
Beyond his extended family and a wide network of climbing and skiing friends, McManamy leaves behind his wife, Caitlin Hague, also an Alaskan heli-ski guide. Harms leaves behind his partner, Chantel Ramsey, and their ten-week-old daughter. 
It makes sense that Harms and McManamy found themselves in the same helicopter on that Saturday. There is a saying in heli-skiing guide circles that sounds a bit macabre given the current context: "Don't kill the billionaire." The quote illustrates how interconnected the welfare of heli-ski guides is with the well-being of their uber-rich clients. The entire business of hand-to-mouth heli-ski guides getting to avoid office jobs and ski in the big mountains they love hinges on the massive income inequalities they share with some of their guests. Multimillionaires and billionaires have long propped up their favorite guiding outfits. With the cash to repeatedly experience an activity that starts at $15,000 a week, the mega-rich act like angel investors to these small companies with high overheads and short revenue streams. It's not unusual for the rich to buy into the business to keep it running. In the pursuit of not killing the billionaires, two guides—not one—will often fly with the wealthiest guests. The client pays for the second guide's seat. 
With that dynamic explained, I feel obligated to raise one question specific to the crash. It's a similar query that some had after the accident that killed Bryant. Did Kellner's vast wealth, and the spoken and unspoken influence of such power, somehow affect the outcome of the day's events? 
The sole survivor might know. I do not. Although I sincerely hope that was not the case. 
In the wake of the deaths of Harms and McManamy and the young pilot Russell, the small world of guides and skiers is reconnecting. The dream of skiing big lines won't soon fade. There are too many counterculture kids born each year who will never work in offices but will find a path in guiding. Call it an extreme embrace of vitality. Call it a day job. But the dangerous game will play on.
Lead Photo: Ben Possehl/Unsplash