White Noise: Are Avalanches Really Killing More People?
No, but it is getting increasing dangerous out there. As hordes of skiers hit the backcountry, they're triggering more avalanches than ever before, and there's still a dangerous gap between our collective enthusiasm and the depth of our knowledge. But while the learning curve is daunting and the risks are high, the adventure rewards are immense—if you do it rig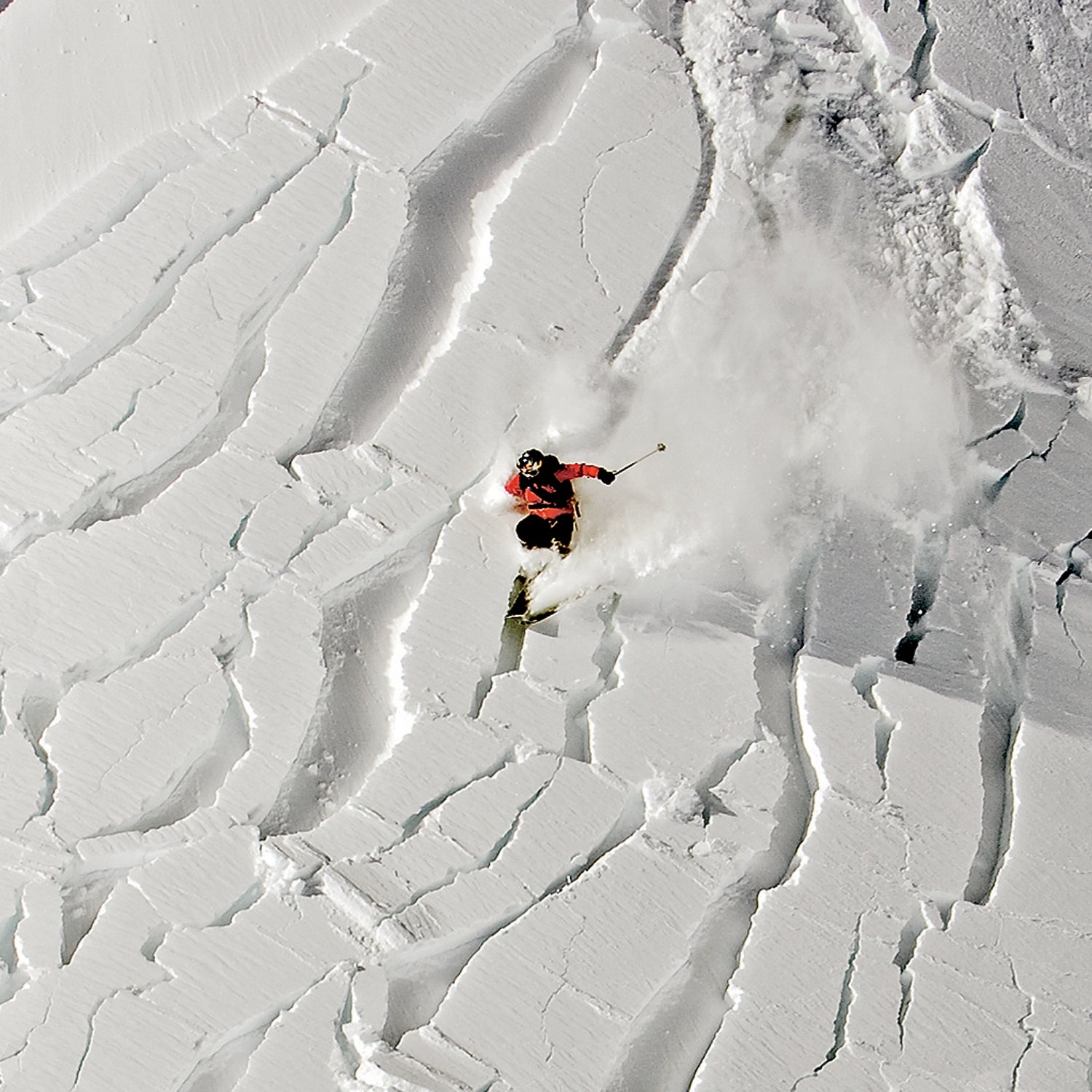 Heading out the door? Read this article on the new Outside+ app available now on iOS devices for members! Download the app.
The avalanche hit the first house at 120 miles per hour. It was February 2014, and the slide was triggered by a group of skiers and snowboarders on Mount Jumbo, the peak that looms above the college town of Missoula, Montana. An eight-year-old child playing outdoors was pressed into a wooden fence and buried. The force of the avalanche's blast blew out the windows of a second home and broke branches 30 feet up a pine tree. A hundred rescuers attacked the pile with probes and shovels. They found the child, alive. Three hours later, they also found a retired University of Montana professor buried beneath his collapsed chimney. He survived, but his wife, who was found nearby, died in the hospital. The skiers and snowboarders were unhurt.
The woman wasn't the only avalanche casualty in the U.S. that week—or the only one in Montana last winter. Nationwide, 35 people perished in slides, from a college-age snowshoer in a Utah creek to Tony Seibert, the grandson of Vail Ski Resort cofounder Peter Seibert, who was killed just outside Vail's boundaries.
Across the U.S., more people than ever are enjoying the winter backcountry—a record five million skiers, snowboarders, and snowshoers in the 2012–13 season. A tipping point has been reached, some say, and what was once a fringe subculture is now firmly mainstream. Out on the skin track, though, enthusiasm is outpacing mountain savvy, and the jagged graph of fatalities continues to climb skyward. It's not that we're simply making bad decisions out there. The deaths are mostly a numbers game: more people in the backcountry, defined loosely as any terrain outside the boundaries of a controlled area, equals more people taking potentially calamitous risks.
[quote]An average of 31 people have been killed in U.S. avalanches each year since 2007[/quote]
Several factors have driven this new call of the wild. Over the past decade or so, ski resorts like Jackson Hole and Telluride have opened their previously closed gates, boundaries that once "fenced in ignorance," as Lou Dawson, of backcountry-skiing site WildSnow.com, put it. Whistler-Blackcomb and Alta, among others, have started offering backcountry ski guides for hire. Dozens of new cat- and heli-skiing operations have popped up. Equipment has also gotten exponentially better; sales of backcountry gear have grown 85 percent over the past four winters, and there's an entirely new category designed to be used both in and out of bounds. Snowmobiles are more powerful, too, able to carry us deeper and higher. A more adventuresome subculture now flourishes everywhere—at newly opened hike-to terrain at the top of resorts, in what's known as sidecountry, and deep in the mountains. And don't forget the media: ski-porn filmmakers, YouTube videos, and this magazine all celebrate the allure of the back of beyond.
Not surprisingly, experts like Utah Avalanche Center director Bruce Tremper have noticed that we're triggering more avalanches than ever, roughly ten nonfatal incidents for every deadly slide. But that doesn't necessarily mean we're getting killed by them more often. In fact, some observers suspect there's a bright spot among the statistics. Given the surge in popularity, Spencer Logan, a forecaster for the Colorado Avalanche Information Center (CAIC), believes the death rate in the backcountry may actually be falling. (A dearth of specific data makes this impossible to prove.)
However you look at the numbers, one thing is certain: thanks to a sea change in avalanche education, it has never been easier to become an informed, safety-conscious backcountry skier. Traditionally, students in an Avy 101 course "might have spent five minutes on summit fever and other human factors that cloud judgment," recalls Dawson, then spent the rest of the weekend "breaking snow apart with a shovel." That emphasis has flipped. Rather than overload students with the esoterica of depth-hoar faceting, today's classes emphasize decision-making tools that enable you "to make order out of the chaos," says Tom Murphy, operations director of the American Institute for Avalanche Research and Education (AIARE). The way experts are trained is starting to change, too. This year, Silverton Mountain, rattled by the recent uptick of ski-patroller and guide accidents, will host a workshop for professionals focused on communication and protocol rather than snowpit-based methodology.
One rescue technique: Send the search dogs out. See how they train with the Snowbird Ski Resort's ski patrol.
To create a more consistent safety message, two winters ago AIARE founded Project Zero, an initiative that has united gearmakers, forecasters, and advocacy organizations with the goal of reducing avalanche fatalities in the U.S. One of the project's first tasks involved talking to focus groups of twentysomething men—the largest demographic venturing into the backcountry—with no avalanche training. The results were sobering: often the dudes didn't know where to find forecasts, were unaware that avy classes were being taught locally, and said they got much of their safety information from peers. "We don't have a forecasting problem," says Dale Atkins, former president of the American Avalanche Association. "We have a marketing problem."
AIARE is just one of many groups trying to close the knowledge gap. CAIC's Ethan Greene envisions "leveraging social networks to get more raw info into people's hands." Imagine this: You have a near miss with a slide. You snap a quick picture of the crown, type in a few details, and hit send. One drainage over, a snowboarder's iPhone pings, flashing your snapshot, tagged with the elevation, slope angle, and aspect. It's a real-time warning like some crowdsourced traffic apps provide.
Meanwhile, Drew Hardesty, a forecaster for the Utah Avalanche Center, is working on a backcountry responsibility code to help remind people to look out for one another as popular terrain becomes increasingly crowded. The goal of the code—which Hardesty envisions plastered on stickers, posted at trailheads, and taught in avy courses—would be to encourage simple things like speaking up when someone is doing something unsafe or making sure no one is below you before releasing a cornice or ski-cutting a slope.
All these things will help make the backcountry a safer place, but they can't change the confounding fact that, year after year, many who perish in avalanches are neither ignorant nor new to the sport. They take the classes. They check the reports. And still they make bad decisions. This conundrum continues to drive avalanche professionals. "There's no secret about what we need to do," says Scott Schell of Seattle's Northwest Avalanche Center. "The challenge is getting people to do it."