Southwest U.S. at Risk of Megadrought
New analysis offers dire forecast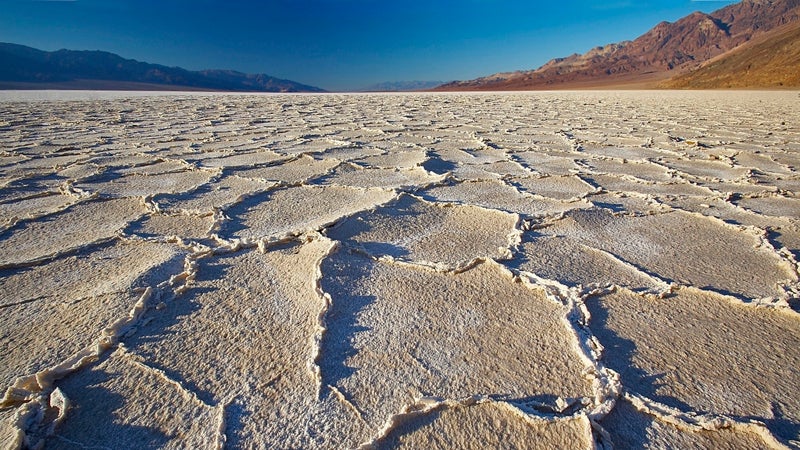 Fikret Onal/Flickr(Photo)
Heading out the door? Read this article on the new Outside+ app available now on iOS devices for members! Download the app.
A new report from Cornell University suggests that the American Southwest, already experiencing a damaging dry period, is at greater risk of long-term drought this century than previously thought if global greenhouse gas emissions remain consistent.
Advanced climate models have projected a 50 percent chance of a decade-long drought in the region this century. However, using climate models that take into account historical tree ring and river flow data as well as global warming, the researchers found the region at risk of even longer "megadroughts."
Southern portions of Arizona and New Mexico have a 90 percent chance of experiencing decade-long droughts this century, with an 80 percent likelihood in southern portions of California and Nevada. Depending on greenhouse gas emissions, the data indicates a 20 to 50 percent risk of a 35-year drought in the Southwest, and a 5 to 10 percent risk of a 50-year drought.
Decade-long Southwestern droughts aren't a new phenomena. Dendrochronology—the study of tree rings—shows that the Southwest historically experiences one or two such dry spells each century. However, these dry spells are intensifying as climate change creates more arid local climates and reduces runoff. The researchers said increased evaporation, which was not accounted for in the study, might also increase the risk of drought.
Even so, lead author Toby Ault says the study is not a death sentence.
"I view a megadrought as another type of natural hazard, but it's a hazard that moves in slow motion," Ault told Live Science. "It unfolds over decades. Like many other hazards we face, we can adapt to it, prepare for it, and plan for it."
Lead Photo: Fikret Onal/Flickr
Trending on Outside Online