Speedskating Suits Too Slow
Is Under Armour's design to blame?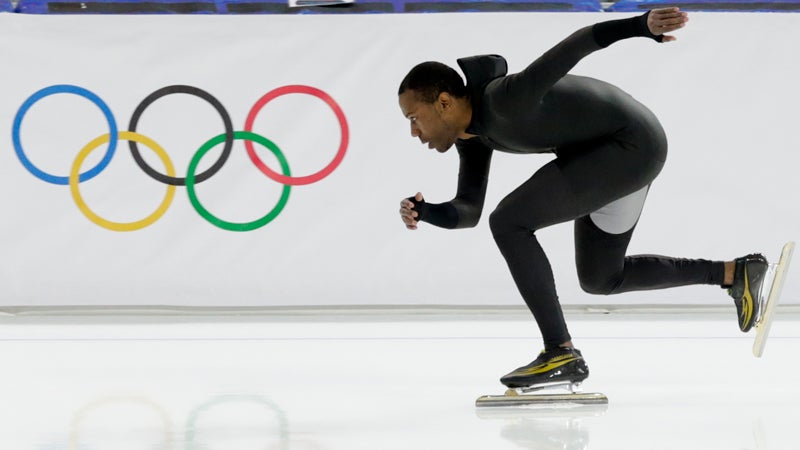 ASSOCIATED PRESS(Photo)
Heading out the door? Read this article on the new Outside+ app available now on iOS devices for members! Download the app.
Just how much difference does having the right gear make? We all know that wider tires, baggy clothing, or waxless skis can result in slower times. But what about vents on a speedskating suit?
That's the argument the U.S. team is making after its athletes have failed to medal at Sochi. According to the Wall Street Journal, vents on the back of the skintight, aerodynamic suit let heat escape but also let air enter, which creates a drag that prevents athletes from achieving maximum speed.
"We'll move heaven and earth to make them better," says Kevin Haley, senior vice president of innovation for Under Armour, the company that designed the uniforms.
Of course, the suits might not be entirely to blame; after all, they went through 300 hours of wind-tunnel testing and had design help from Lockheed Martin's aircraft engineers. Maybe Team USA is having a bad spell. Maybe athletes from other countries are just faster.
"I would like to think that it's not the suit," says Shani Davis, the two-time gold medalist who finished eighth in the 1,000-meter. "I'd much rather blame myself. I just wasn't able to do it today, but other people were."
So far, the best American performance has been a seventh-place finish. Six more long-track events remain, but it's doubtful the United States can repeat its four medals from the 2010 Vancouver Games.
Lead Photo: ASSOCIATED PRESS