Spooked: Q&A with Mary Roach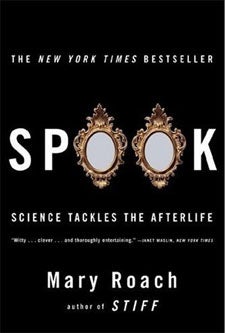 Heading out the door? Read this article on the new Outside+ app available now on iOS devices for members! Download the app.
Get ready for a spine-tingle. Well, sort of. For the Outside feature story "Something Blubbery This Way Comes" (November 2006), contributor Mary Roach spent a ghost-hunting night aboard the 19th-century whale ship Charles W. Morgan in Mystic, Connecticut. But as the author of the non-fiction books Spook and Stiff—devoted to ghosts and cadavers, respectively—Roach didn't find herself running from the ship in terror. Still, that doesn't mean she's not hoping for a scare. Megan Michelson chatted with the Oakland, California-based writer about her sleepless night on the Morgan, the key to getting creeped out, her next book, and her not-so-macabre plans for Halloween.
Mary Roach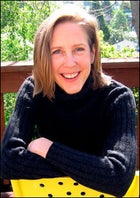 Spook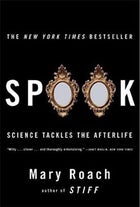 Spook

Outside: You spent a night on the Charles W. Morgan, a ship rumored to be haunted by the spirit of a dead whaler. Sounds creepy.
Roach: I had hoped that it would—at the very least—be kind of spooky. But in truth, it was a bad combination of anti-climax and insomnia, owing to the non-stop, incredibly loud snoring of the PR guy who insisted on spending the night in the blubber room with me. So I was awake in a bad mood almost all night. I wasn't terribly receptive to the ghosts—so maybe it was my fault. To be spooked, you need to be by yourself, it needs to be dark, and you need to be focused on listening to weird noises. During the day, it was such a zoo in there, there were so many people running around, and it was brightly lit because they were filming. It was the opposite of an experience in which you'd be spooked.
OK, but with the amount of research you had to do for Spook and Stiff, you must have some great scary stories.
The scariest moment I've ever had was this time I was up in Canada and I'd agreed to be a subject in this researcher's lab. He puts this helmet on your head and he runs electromagnetic fields through the right hemisphere of your brain. He has this theory that the effects of a certain kind of electromagnetic field make people have low-level epileptic symptoms, including hallucinations and thinking someone's in the room. A mimic haunting. I was going there in a taxi cab and I realized, "I don't know who this is and I'm letting him hook me up to this machine and run electromagnetic fields through my brain."
Yikes. That's frightening. Let's get down to it though—have you ever seen a ghost?

No, but I used to have this thing that for six months, I'd be woken from sleep at threein the morning by this loud knocking at the door. I'd get out of bed and stumble to the door, and there was never anyone there. It happened five or six times. It was an unexplained thing. It was probably some quirk in my brain, but it sure was convincing and spooky. One time, my husband saw me stumble down the hall and goes, "What are you doing?." I said, "There's someone at the door." He said, "No there isn't."
Thanks. Now I have chills. Our culture seems fascinated by eerie, morbid stories. Television shows like Six Feet Under and CSI, which focus on death, have been immensely popular. What's the draw?

Everybody is going to die, so people are enthralled by the possibility that they don't have to completely die, that there is something that comes afterward. It's like if you're going to France for the summer, you're going to read up on it. Everyone just wants to know where they're going, or if they're going anywhere. Also, there was a tremendous amount of taboo surrounding death up until about five years ago. In our country, death is handled by professionals. The body is taken away to a mortuary and you never really understand what happens. Anything that is taboo creates a tremendous amount of curiosity and appeal.
You dispel a lot of those mysteries in your books but for your next one—due out in fall 2007—you're switching gears. Is this one a break from your previous topics?

It's more bodies in weird labs, but this time it's not dead bodies. This one is about laboratory sex research—not interviews and AIDS research, but studying the physiology of sex. All of my books tend to be about things going on in labs that you wouldn't really expect.
It's almost Halloween. What are your plans for the spookiest holiday of the year?

I'm doing a reading at a bookstore in San Francisco. I don't have to wear a costume, but I'll try to pull something together. Someone gave me a ghost pocket book once, so I'll at least bring that.
Trending on Outside Online