Strange Pilgrims
The worldwide search for expanded consciousness and free cocktails—and a par 11,880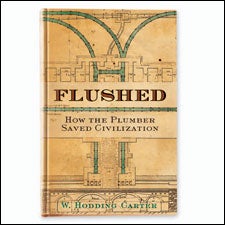 Heading out the door? Read this article on the new Outside+ app available now on iOS devices for members! Download the app.
THE GLOBAL TRAVEL INDUSTRY is a $6-trillion-a-year business driven by one simple urge: the deep human desire to get out there and see something different. Four new books—on cross-country golf, extreme tourism, primitive intoxication, and spiritual surfing safaris—explore just how strange that quest can be.
By Our Contributors
"The conservation of wild, sometimes dangerous animals is essential to rational thought," writes Outside contributor Doug Peacock in his book The Essential Grizzly: The Mingled Fate of Men and Bears (The Lyons Press, ). Co-written with his wife, journalist Andrea Peacock, the book is an impassioned exploration of "how the great bear prowls the landscape of the contemporary mind," with input from biologists, hunters, and bear-attack survivors. Meanwhile, W. Hodding Carter has some terrifying encounters of his own as he delves deeply into London's sewers, India's sanitation, and society's bathroom hang-ups in Flushed: How the Plumber Saved Civilization (Atria, ).
Getting Stoned with Savages

Flushed

You may recognize the byline André Tolmé—if not by name, by deed. In May 2003, the 33-year-old Bay Area engineer flew to Central Asia with a three-iron, 500 golf balls, and a dream: to traverse the 1,234-mile-long Mongolian Steppe, swinging all the way. As the title of I Golfed Across Mongolia (Thunder's Mouth Press, $25) indicates, Tolmé made it—but not without some struggles. His "course" (a par 11,880) was one of the greatest grasslands in the world, a treeless expanse free of sand traps. He faced few water hazards but many dung piles, a handful of wolves, and, thanks to solitary days and changeless views, long bouts of boredom. Don't buy this book looking for grand soliloquies on the game—Tolmé isn't a guy who cares about epiphanies. He's just a weekend duffer with the greatest 19th-hole story ever told.
In West of Jesus: Surfing, Science, and the Origins of Belief (Bloomsbury, $24), Los Angeles–based writer Steven Kotler recounts his three-year journey in search of the legendary Conductor, a man on a surfboard who's said to control the waves with a baton made of human bone. It's an old surfing myth, one told from Mexico to Indonesia, and in his hunt for its origins Kotler rummages through Maori history and Taoist texts as he samples swells throughout America and New Zealand. In the end he finds the source of the legend, but by then the Conductor has become secondary to Kotler's quest for the spiritual side of surfing. He wants to know why catching waves offers Zen moments unavailable to, say, motocross riders. "There have been many theories about the spiritual nature of this sport," he writes, "and most involve some form of watery communion." It happened to Kotler—twice. He tasted transcendence, briefly, while surfing in Santa Monica and off Oahu's North Shore. At those times he entered a world "where time slowed, where sound vanished, where vision worked in 360 degrees"—and wipeouts didn't exist.
If there is a nirvana on earth, British writer Lawrence Osborne would expect to find it overrun with spas, sex clubs, and spiritual retreats. Osborne, the author of 2004's in vino veritas bestseller The Accidental Connoisseur, is by his own account a jaded and cynical traveler who believes he has exhausted the world of its strangeness. In The Naked Tourist: In Search of Adventure and Beauty in the Age of the Airport Mall (North Point Press, $24), he explores the psychology of modern tourism, from its $1,000-a-day, high-end heart, Dubai (where, a tourist representative tells him, Rod Stewart has recently purchased an artificial island in the shape of England), to Papua New Guinea, which he calls "the farthest edge of the global touristic enterprise." A highly literate guide, Osborne provides the kind of keen cultural observations we've come to expect from writers like Jonathan Raban and Pico Iyer. To wit: "Medicine is big business in Thailand—the haphazard fruit of globalization and outsourcing," he writes. "You can book into a hospital-hotel, order in room service, have your sex changed, recuperate around the pool for a week, then fly home with a lasting tan. Cocktails are thrown in free."
Osborne is an engaging companion, but if I had my choice I'd travel with J. Maarten Troost. Troost is the author of 2004's The Sex Lives of Cannibals, a comical account of the two years he spent in the Pacific islands of Kiribati. In Getting Stoned with Savages: A Trip Through the Islands of Fiji and Vanuatu (Broadway Books, $13), he chucks his cushy D.C. job to live among the South Seas islanders again, this time on Vanuatu. "One of the great benefits of living abroad is discovering that there's a whole new world of intoxicants to explore," he writes. "And I like intoxicants." On Vanuatu—a place "where wealth is measured in pig tusks"—Troost goes on two-day benders with goofy locals who offer him shell after shell of buzz-inducing kava cocktails. There's little enlightenment in Troost's book, unless you count laughs, in which case there's plenty. Whether killing monster centipedes or fleeing gangs of cross-dressing Fijian prostitutes, Troost never misses a chance to get himself into trouble.