Undersea Project Speeds Up the Web
Google's FASTER project will double connection speeds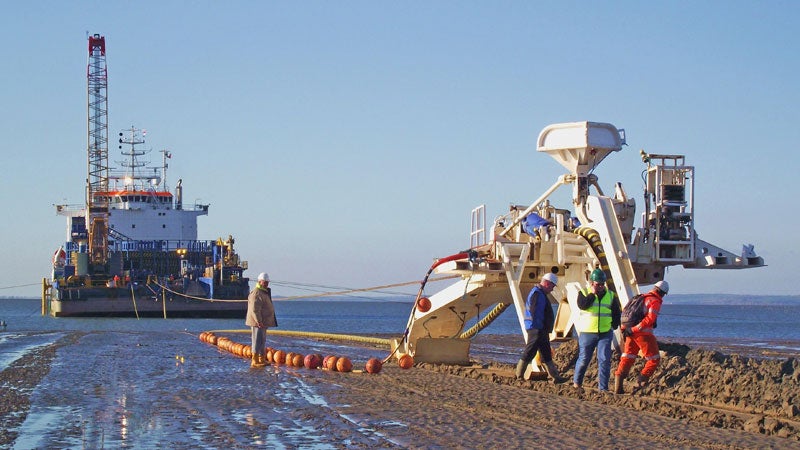 Megasam4256(Photo)
Heading out the door? Read this article on the new Outside+ app available now on iOS devices for members! Download the app.
If you've ever lost the signal while trying to post a selfie from the top of Mount Fuji, Google is looking out for you. The tech giant and five Asian telecom companies are investing $300 million in the U.S.-to-Japan FASTER fiber cable system, which contractor NEC Corporation expects to be functional by the second quarter of 2016.
Today's phones are largely cord-free, but data transfer still depends on an international collection of hundreds of submarine cables that—you guessed it—shuttle information long distances across the ocean floor. FASTER, funded to meet demand for speedier Internet services in Asia (where Internet speeds are already usually faster), will have the largest design capacity of any cable ever installed along the Trans-Pacific cable route, according to project executives.
Capable of transmitting 60 terabytes of data per second along its six cables, FASTER is also more than twice as fast as Google's $400 million Southeast Asia–Japan Cable that went online in June 2013. It's also faster than anything available in the United States or Europe.
Today, one of Google's big concerns is supporting the newest Android market—most of its data centers are in the United States, but its fastest-growing consumer sector is in Asia. Though FASTER will land at Chikura and Shima in Japan, the NEC press release notes that it "will feature seamless connectivity to many neighboring cable systems to extend capacity beyond Japan to other Asian locations." Talk about roping something together.
Lead Photo: Megasam4256