Donald Lawson Is Poised to Rip Up Sailing's Record Books
The 40-year-old captain is taking the sailing world by storm, aiming to break dozens of records, including the fastest solo, nonstop circumnavigation of the globe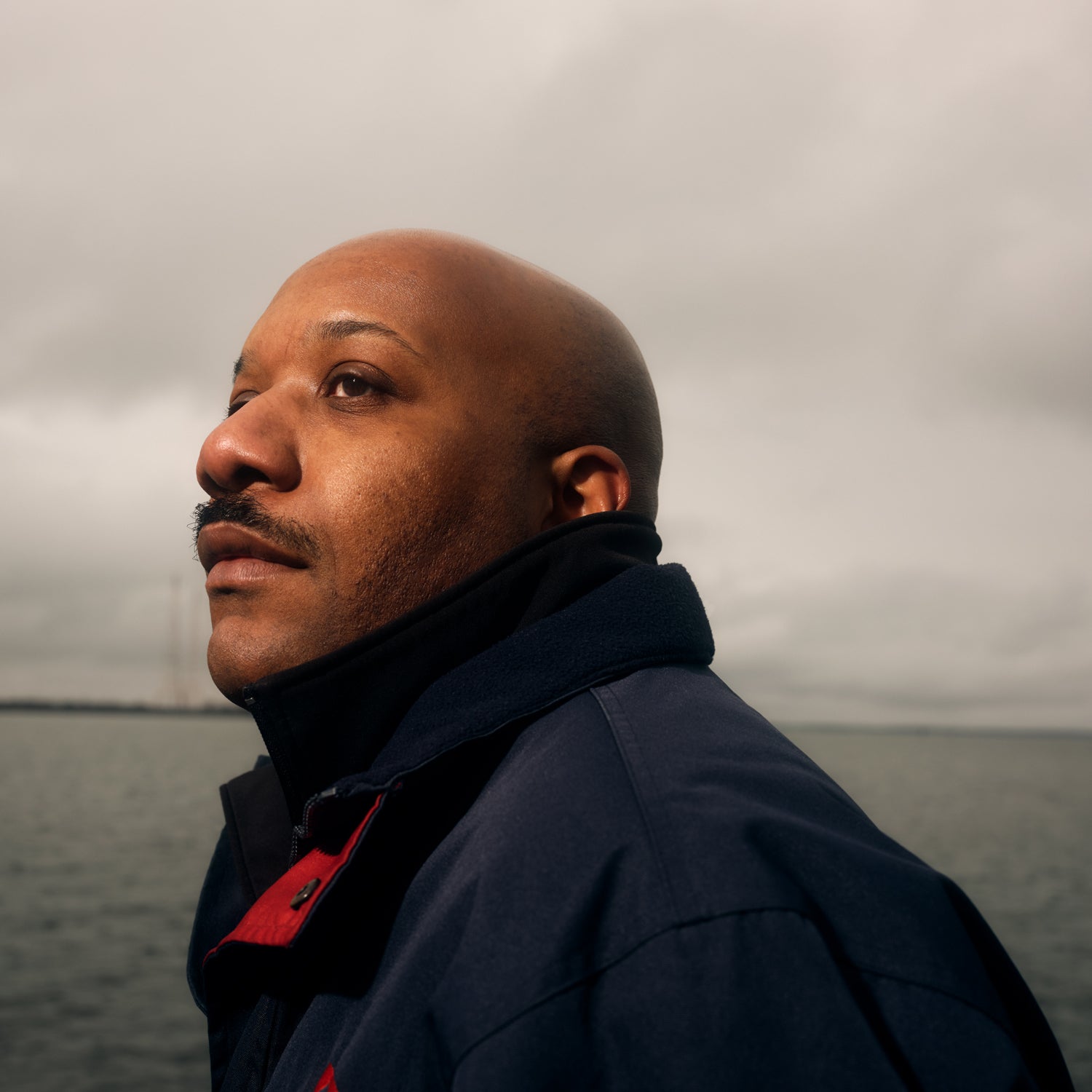 Heading out the door? Read this article on the new Outside+ app available now on iOS devices for members! Download the app.
On a rainy fall morning in 2005, Donald Lawson got a phone call from his sailing hero, Bruce Schwab, asking if he would be willing to drop everything and join him on a trip down the East Coast.
Lawson, then 23, had been honing his sailing skills for more than a decade, first at Baltimore's Police Athletic League and Downtown Sailing Center, then on the Chesapeake Bay in prestigious regattas like the Governor's Cup. In these races, up to 20 boats are pitted against one another on courses that can reach 100 nautical miles in length. Lawson and his teammates had broken several speed records—and each time, Lawson was one of the only Black sailors.
In those days, there was no bigger figure in American sailing than Schwab, who in the previous three years had been the only American to compete in and finish two of the sport's most hallowed planet-circling solo sailing races: the Around Alone and the Vendée Globe. Lawson had been bombarding Schwab with Myspace messages for months, asking for tips on how to race better and faster. Schwab had been helpful, but this was the first time he offered an invite to sail on his 60-foot yacht, Ocean Planet, the boat he had used on his circumnavigations.
Lawson's dreams had already stretched beyond those Chesapeake regattas—he wanted to ring the globe, too, and he wanted to do it faster than anyone ever had. But he needed practice. Immediately, he hopped on a bus from Baltimore to Portland, Maine, where Schwab awaited. "It was an opportunity that I knew I had one chance to do," says Lawson. "That's part of the mentality you have to have, not coming from a wealthy family and being a Black guy in sailing—sometimes you only get one chance."
The first night Schwab and Lawson were on the water, a snowstorm hit as they steered into a freezing headwind. Most skippers wouldn't have left port in those conditions, but Schwab wanted to take advantage of the storm's winds, which could slingshot them south. Schwab loved speed, and it was clear that his new apprentice did, too. "The boat could sail perfectly fine under autopilot," Schwab says. "But Donald was so thrilled to be there that he refused to come below, preferring to sit outside and drive the boat for hours, upwind, in the snow."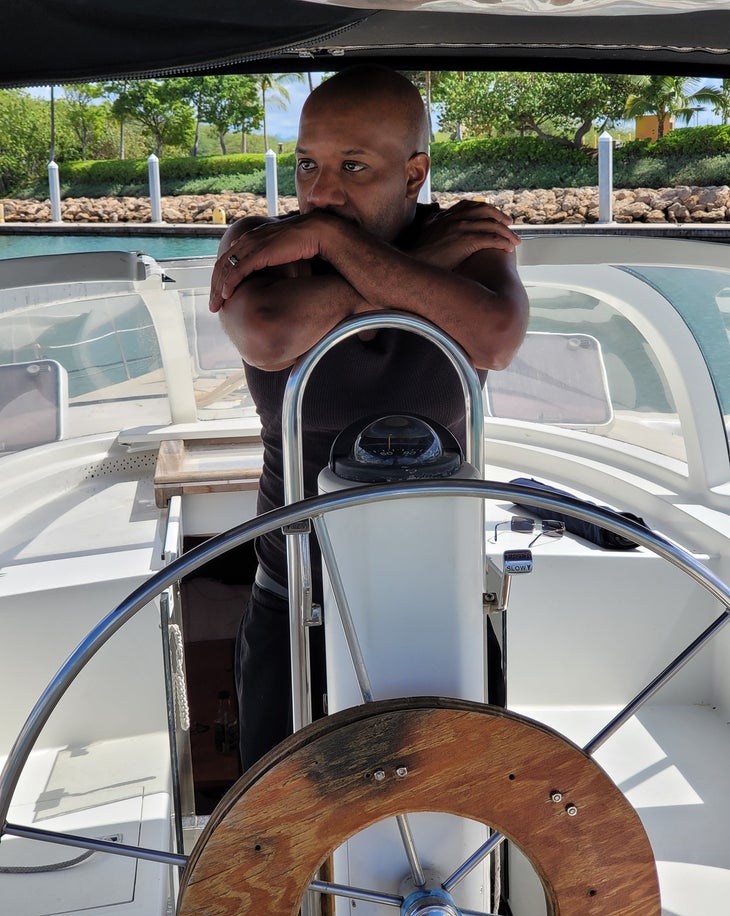 Now 40, Lawson is an accomplished sailor on the precipice of realizing his dream of sailing around the world. In the fall, he'll begin a decade-long effort to break dozens of world records, including an attempt to become the fastest person, and the first Black sailor, to complete a solo, nonstop circumnavigation of the globe. That goal follows in the wake of both Teddy Seymour and Bill Pinkney, the only other Black Americans to sail alone around the world (they stopped along the way). Meanwhile, Lawson was selected to lead the diversity, equity, and inclusion committee at U.S. Sailing, the sport's governing body. He also established the Dark Seas Project, a foundation that aims to bring people of color into the sport.
Lawson was raised in Woodlawn, a predominately Black, middle-class neighborhood in Baltimore County. His father was a Baptist preacher and an employee in NASA's Office of Inspector General, and his mother was a computer technician and community counselor. In a family that prided itself on regimented goals—his younger brother and sister both joined the military—Lawson was an outlier with an itch for adventure. In 1990, when he was nine, his mother enrolled him in the Police Athletic League and drove him to his first field trip, on the Lady Maryland, a replica of a 19th-century schooner that hosts educational outings on Chesapeake Bay. As the ship got underway, Baltimore's skyline dissolved off the stern. Ahead lay the wide mouth of the Patapsco River, and beyond that the Chesapeake. Lawson found the captain and asked him how far he could take this boat. Around the world if you wanted, he said.
"That's part of the mentality you have to have, not coming from a wealthy family and being a Black guy in sailing—sometimes you only get one chance."
Would it be that easy to escape? "When someone tells you there are people going around the world, and you can be one of them, that opens your mind to possibilities you never thought of before," Lawson says. But with all the white faces on the boats in the harbor that day, it was easy to think sailing had no place for a Black kid from Baltimore. At the time, he didn't know anything about Seymour, who'd circumnavigated the globe in February of 1986 in honor of Black History Month, departing from Frederiksted, Saint Croix, where an uprising in 1848 had led to the abolition of slavery in the then Danish territory. It would be another 17 years before he'd learn of Pinkney, who in 1992 became the first Black sailor to complete an around-the-world trip by way of the southern capes. Sailing, Pinkney wrote, was "about escape—escape from the bonds of conformity, racism, and lack of respect because of one's background." The sea, he continued, "has afforded me the chance to prove my potential when placed on a level playing field."
In 1999, after graduating from high school, Lawson began working for the Downtown Sailing Center, where he became its first Black instructor. Teaching sailing to novices on various types of boats in the busy waters of the Inner Harbor allowed Lawson to get good fast. Soon he was being invited to join crews for races up and down the East Coast and in the Caribbean. It was at this point that he discovered the sport's racist undercurrents. "You start experiencing people who aren't familiar with you, and they're not totally comfortable with you," he says.
After the trip with Schwab in 2005, Lawson began thinking about breaking speed records on his own terms, and doing so beyond the confines of a race schedule. To pay the bills, he got his captain's license at the Annapolis School of Seamanship, which allowed him to deliver ships for boat owners to different locations. That job provided him access to a multitude of boats and an opportunity on each delivery to break personal speed records.
In 2009, Lawson set out to find sponsorship that would allow him to acquire his own boat. This year it finally happened, in the form of a 60-foot trimaran, one of the world's fastest sailing vessels. Starting in September, weather permitting, he'll kick off a campaign to break 35 solo world records over ten years, beginning with a record attempt of the California-to-Hawaii transpacific route; in January 2024, he'll attempt the solo nonstop circumnavigation. For the sailing class that Lawson's journey will fit into, the current world record is 74 days. Lawson will attempt to do it in 70.
"Sailing teaches certain things—good planning and prioritization skills, problem-solving, self-reliance, resilience, high-level understanding of physics, math, and hydro- and aerodynamics," says Rich Jepsen, vice president of U.S. Sailing. "With tens of thousands of ocean miles under his belt, Donald has all that in abundance."
In the meantime, Lawson is helping break barriers onshore. After the murder of George Floyd in 2020, U.S. Sailing formed a task force to educate community sailing groups around the country about the importance of cultivating sailors of all racial and economic backgrounds. Lawson was one of the first people Jepsen thought of for the initiative, along with Debora Abrams-Wright, Quemuel Arroyo, Lou Sandoval, and Karen Harris. "I wish I could tell you that U.S. Sailing, out of wisdom or generosity, started the task force on its own," says Jepsen. But it was volunteer leaders in community sailing organizations who pushed the national governing body to act.
Lawson hopes that any Black kid who sets foot on a sailboat will have role models they recognize to show them the way. "I'm happy to say that, probably in the next five or ten years, you will be seeing more of me out there," he says. "And who knows? Maybe they'll be inspired to come along and break my records."