How Surfing's Happiest Champ Returned to Center
Stephanie Gilmore was a world-champion surfer when a brutal attack by a stranger nearly ended her career. Now she's back on top, with a sixth world title, and reveals how she found happiness again—in the most unexpected places.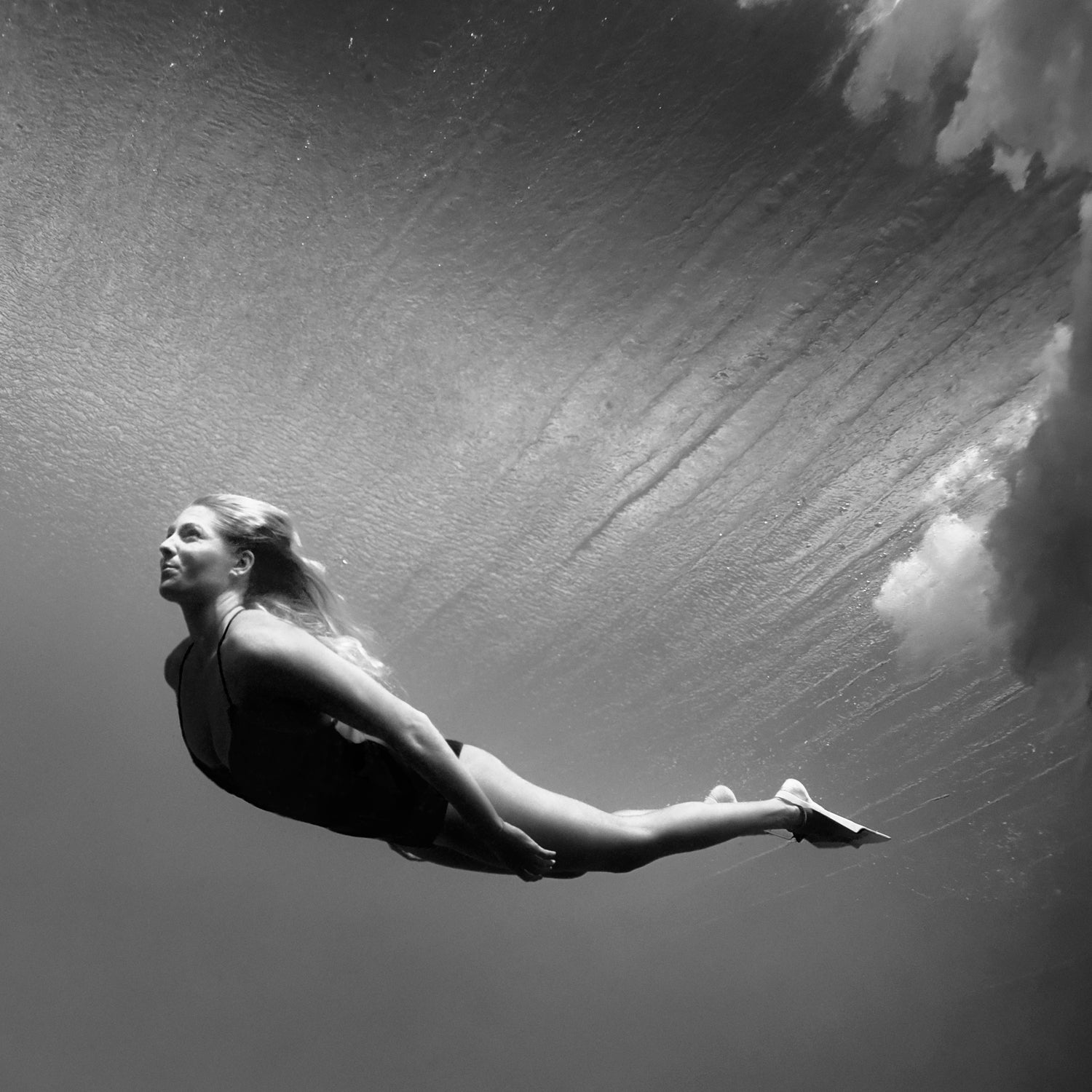 Morgan Maassen
Heading out the door? Read this article on the new Outside+ app available now on iOS devices for members! Download the app.
Aussie phenom from a small beach town dominates the junior surfing circuit in her home country, qualifies for the ASP World Tour at age 18, cruises to the title her rookie year, then captures three more in a row—all while radiating a perpetually sunny disposition. So went the fairy-tale life of Stephanie Gilmore. At five foot ten and 140 pounds, she was a new breed of female competitor when she won her first title, in 2007: tall and powerful, but with an artistic, flowing style. She won events so consistently and projected such a carefree charm that the surf world dubbed her Happy Gilmore. She wondered if it would go on forever.
And then, suddenly, it stopped. In late 2010, a homeless man attacked Gilmore with an iron bar outside her apartment in Tweed Heads, New South Wales, breaking her left wrist and cutting open her head. She was out of the water for eight weeks. When she returned, her trademark smile was missing, although she still managed to finish the 2011 season ranked third.
It took a year for Gilmore to fully bounce back: she recaptured the world title in 2012 and once again became the brightest light in professional surfing, posing for a spread in Vogue. In 2014, she won her sixth title, putting her just one shy of the all-time women's record, held by Australian Layne Beachley*. Going into the 2015 Tour, Gilmore swears she is indeed as happy as she seems "99.9 percent of the time." (If that sounds hard to believe, just watch her surf—you'll see.) The joyful path to victory, in her own words:
"You can pull a lot of things from surfing into your everyday life, and one of them is there's always going to be another wave. If you fall off and get smashed, you can get back out there and have another chance."
"I've never been at ease with calling myself an athlete. To me, an athlete is someone who wakes up at four in the morning and trains for three hours, has a smoothie, then goes back to training. I've never had that frame of mind."
"At some point every day, I have to put on some music that I love."
"A lot of my success comes down to finding balance in my life. If I wake up and there's no surf, I'm not going, "Oh, I should do a hundred sit-ups." I'm going to just enjoy exactly where I am."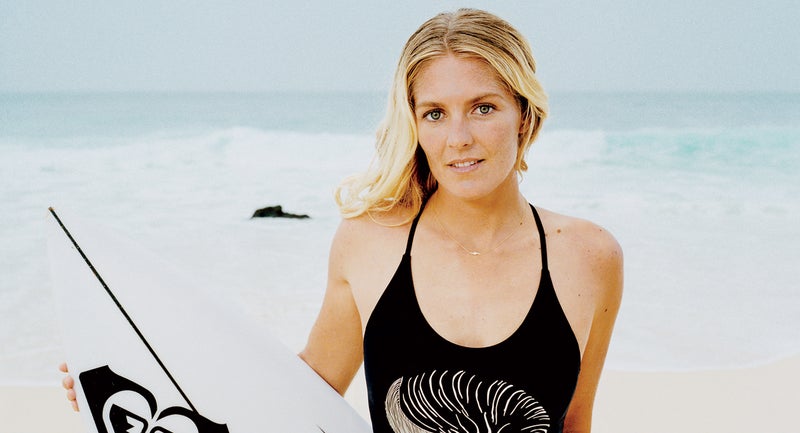 "I've always had the ability to remove myself from a situation and adopt a third-person point of view. In November in Maui, at the last event of the season, I lost in the quarterfinal and thought I'd blown the world title. That was probably the angriest I've ever been with myself. But no one died. I'm still here. I can get over it pretty quickly and move on."
"Imagine being paid to do something you absolutely adore doing. You have the freedom and flexibility to do it whenever you want and no real schedule or routine. How can you not be happy?"
"Australians aren't obsessed with material things the way Americans are. We enjoy what we have. This is a beautiful country, and everyone lives around the coast. We go to the beach."
"Women have a better perspective on things. Like if a huge wave comes in, a guy will put his head down and go for it, whereas a girl will stop and think, If I paddle for this wave and don't make it, I'll probably face-plant on the reef. Maybe it's common sense."
"When I was attacked, everything came crashing down. I'd finally had something taken away from me. As much as it was horrible, it was also one of the most valuable experiences of my life. You can get so wound up in things that have already happened. But you can't ever rewind and alter the results, so there's no point in thinking, Why me? What have I done wrong?"
"After the incident, I really had to stop and look at everything. It made me think about what else I could achieve. It also gave me perspective and a little faith in the universe and the way things work."
"I like to keep things simple. One reason I've never had a coach is that I hate that feeling of somebody pushing information into my head. I've seen a lot of surfers who are naturally talented paddle out into a heat after they'd spent two hours on the beach with their coach. You can just see that their brain is overloaded. Instead of feeling what they're doing and listening to their instincts, they're thinking about it—and they make mistakes."
"I don't particularly like getting up early. It's funny, everyone thinks that surfers are all about dawn patrol, but the only people in the water at that time are the ones who have to surf before they go to their office jobs. When surfing is your job, you go to the beach when normal people go to the office."
"I'm extremely competitive, but it's really the performance of surfing that I get excited about—nailing an incredible ride in front of thousands of people. I'll take that over a great ride all alone any day."
"Just smile. That's something a lot of people need to do more often."
Check out a gallery from Morgan Maassen, one of surfing's best photographers who's shot Gilmore for years.
Join Outside on a quest to boost happiness: 
Strategies for a Healthier, Happier Life
5 Ways to Gain Control Over Your Technology
What Dogs Can Teach Us About Being Content
The Science of Happiness, Illustrated
*The print version of this story mistakenly identified Layne Beachley as Hawaiian. She is Australian. Outside regrets the error.
Trending on Outside Online