Introducing a Dog to Water for the First Time
Most dogs don't like being left on shore and will follow their handler right in. You just need to be willing to get wet—and to take things slow.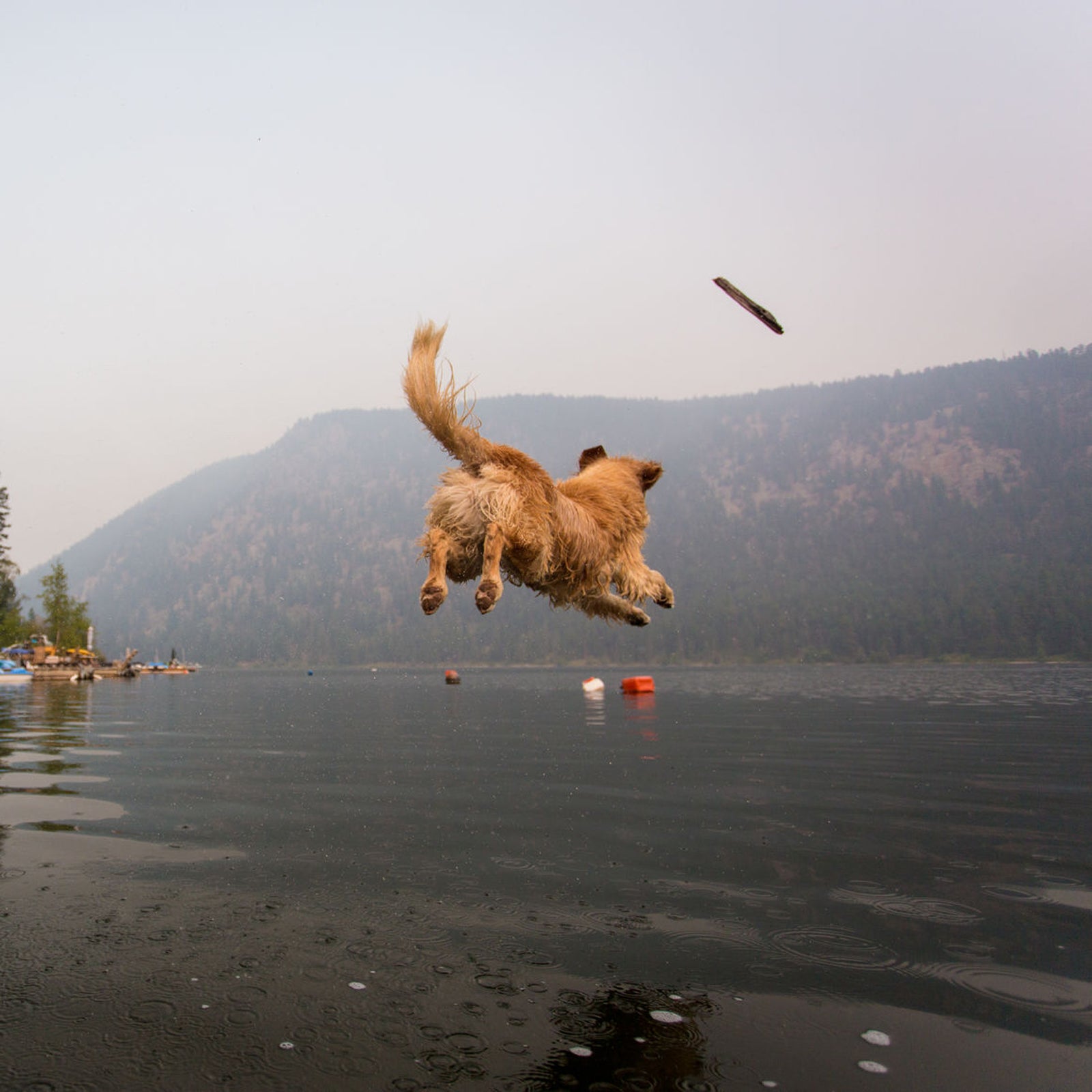 Christian Tisdale/Stocksy(Photo)
Heading out the door? Read this article on the new Outside+ app available now on iOS devices for members! Download the app.
Introducing a young, inexperienced dog to water, whether it's a hunting dog or otherwise, is a matter of desensitization. We accomplish it just as we would any new situation—progressively. In case it needs to be said: Never "teach" your pup to swim by tossing him off a dock or forcing him into the water. That's a recipe for a land-loving dog.
Start off in shallow, warm water, where the pup can easily stand. You should introduce your pup to water only after he understands basic obedience skills and the two of you have developed a trusting relationship. No problem if you've had a kids pool in the dog's yard—actual swimming is different. If you make your intro to water slow and fun, you should end up with a dog that views swimming as a great reward.
The best way to ensure that your dog goes in the water at the first introduction is to get into the water with the pup. Most dogs don't like being left on shore and will follow their handler right in. I begin with several sessions of heel work in the shallows, with no expectations for swimming. Once he's relaxed, we start to play with a bumper (retriever), or favorite toy (other dogs). Make sure there are no drop-offs or other spots where your novice pup could lose his footing and get dunked. Usually, after a few quick retrieves in elbow-deep water, the dog forgets about the water altogether.
Slowly and progressively toss the object farther from shore. We're talking only a foot or two of additional distance with each toss and only a few tosses each day to avoid boredom. Water introductions can take several days depending on the dog. When your pup is showing no hesitation toward the water, toss the object far enough to require him to swim to reach it. Usually, that's all it takes.
No? He won't pick up his feet and start to swim? Lead the dog out with you until he's got to swim. Quickly, they catch on and the swimming reflex is triggered.
How to Introduce a Dog to Water with Fetch
Once you've got him swimming, try this gradual build-up to water retrieves:
Wade out with the dog at heel. Toss the bumper just far enough to require him to swim.
Heel the dog back to the bank.
Once he's calm, send him for the bumper. Making him wade out with you to throw the bumper requires him to remember the location of the bumper. It builds calmness, focus, and problem solving ability. Throwing an object and immediately sending your dog can make him uncontrollable.
Meet your dog in the water to take the bumper to avoid any fraps on the bank.
And keep the distractions low. No other dogs, kids, boats, gunfire, real birds, or any of that. Remember Wildrose Law #6: Solve one problem at a time.
With a solid introduction to water, layering progressively more complicated skills—like directional signals—will be easy.
This article originally appeared on Outside K9, the former dog blog of Outside magazine, on August 7, 2009.
Lead Photo: Christian Tisdale/Stocksy