Remembering California Coast Conservator Peter Douglas
Heading out the door? Read this article on the new Outside+ app available now on iOS devices for members! Download the app.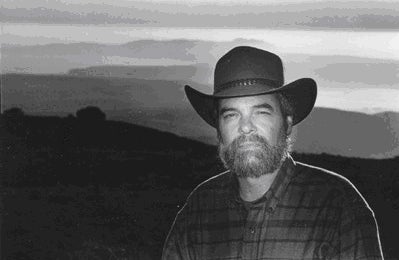 Peter Douglas    Photo: Courtesy of California Coastal Commission
The next time you find yourself on a stretch of pristine California coastline, you can thank Peter Douglas for what you don't see, such as high-rises or offshore oil-drilling platforms. The 69-year-old, who died April 1, fought hard against coastal development throughout his storied career as an attorney and the director of the California Coastal Commission.
His and the commission's long list of conservation victories includes blocking the Pebble Beach Company from developing a golf course that would have cleared thousands of trees. His work to protect public access led to the development of a number of state parks all along the state's 1,100 miles of coastline. Tomales Bay in Marin County, north of San Francisco and Crystal Cove State Park in Orange County are two examples. 
Unsurprisingly, Douglas was not universally liked. By fighting to keep coastal land public, he pushed against the interests of private landowners, including movie stars who tried to restrict the public from beaches in Southern California. 
"It's natural when you are prevented from exploiting a resource without any constraints, there are people who get very angry about that," Douglas told the San Jose Mercury News. "They don't want to be told what to do. But the reality is that the coast belongs to everybody. When you buy coastal property, you have a special responsibility. That means the use of your property has more oversight because it's necessary to protect the long-term best interest of future generations of Californians."
But for its many victories, the commission (which has 12 government-appointed members and must approve any coastal development plan, of just about any size) lost a key tool when the U.S. Supreme Court ruled it "could not require landowners to dedicate public pathways to the beach through their property as a condition of granting a building permit," notes the newspaper.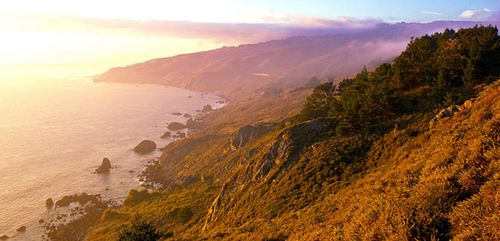 California Coast  Photo: Flickr/NathanF
Douglas was born in Germany but his family moved to Southern California when he was 8. He grew up surfing and working on the water. He graduated from UCLA Law School in 1969 and began working for Assemblyman Alan Sieroty who tried to pass a law in California that would have regulated coastal development. 
Though Sieroty failed, Douglas kept up the fight and took the vote to voters, introducing Proposition 20 in 1972. Its passage, despite heavy oppostion from industry and land developers, led to the formation of the California Coastal Commission. He led the commission as executive director from 1985 until late last year, his lung cancer, which he battled for many years, having spread. 
At that time he decided to stop his medications and hit the road, taking a long road trip to visit friends and special places throughout the state.
"I've always been a survivor," Douglas told the Mercury News last fall. "It's not in my nature to sit and mope or wallow in despair. I'm going to make the most of every moment I have left."
Michael Sutton, vice president of the Monterey Bay Aquarium, told the Mercury News: "There's no doubt Peter will go down in the history books alongside the likes of John Muir and other great champions of our environment."
–Mary Catherine O'Connor
@mcoc 
[Via: San Jose Mercury News]