What should be in an emergency survival kit you take while hiking or canoeing?
What should be in an emergency survival kit you take while hiking or canoeing? -John (Edmonton, Alberta)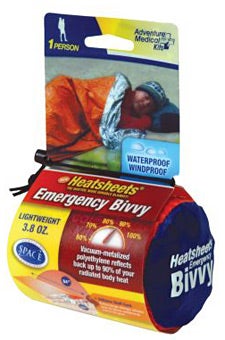 Heading out the door? Read this article on the new Outside+ app available now on iOS devices for members! Download the app.
Oh, good question. I suppose the starting point is to ask yourself this question: "If I am stuck put there for an extra 24 to 48 hours, due to an injury, getting lost, or encountering a hiker/boater who needs my help, what do I need to survive?"
The emergency bivvy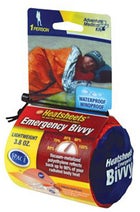 The emergency bivvy
The usual starting point—and a good one—remains the "10 essentials." This list, developed by The Mountaineers in Seattle, dates back to the 1930s. Comments in parentheses are mine:
Map
Compass
Sunglasses and sunscreen (depending on where you are going)
Extra clothing (enough to keep you warm if you are forced to bivouac)
Headlamp/flashlight (headlamp)
First-aid supplies
Firestarter (such as a candle)
Matches (waterproof – and/or waterproof lighter)
Knife
Extra food (a few extra energy bars would be fine)
There are more recent amendments. Some variations call for "shelter," which makes sense. That needn't be elaborate; a simple survival blanket (Adventure Medical Kits Emergency Bivy, $16) or even an inexpensive plastic painter's tarp would be fine. Anything to keep you dry. And sometimes the word "navigation" replaces "map and compass." That could mean a GPS unit, obviously. And I'm fine with that—there are plenty of documented cases where a GPS and a wireless phone have enabled someone to call in help to within 50 feet of their location. But keep in mind that GPS units take batteries, and batteries go dead.
Some updated lists also call for "hydration," although I'm not sure what the point to THAT is. You can't carry enough water to survive more than a day or two, in any event. Just pack some method to clean what water you find.
For paddling, you might want to add 50 feet of BlueWater R3 Rescue Rope (75 cents foot) and an Essential Gear Four LED Waterproof Strobe ($25).
And of course, don't forget to pack your common sense. Even if that is ALL you pack. Have fun!