The World's Best Ocean Researchers Are Surfers
When it comes to managing coastlines, surfers could help fill a critical data gap for understanding the future of waves and beaches.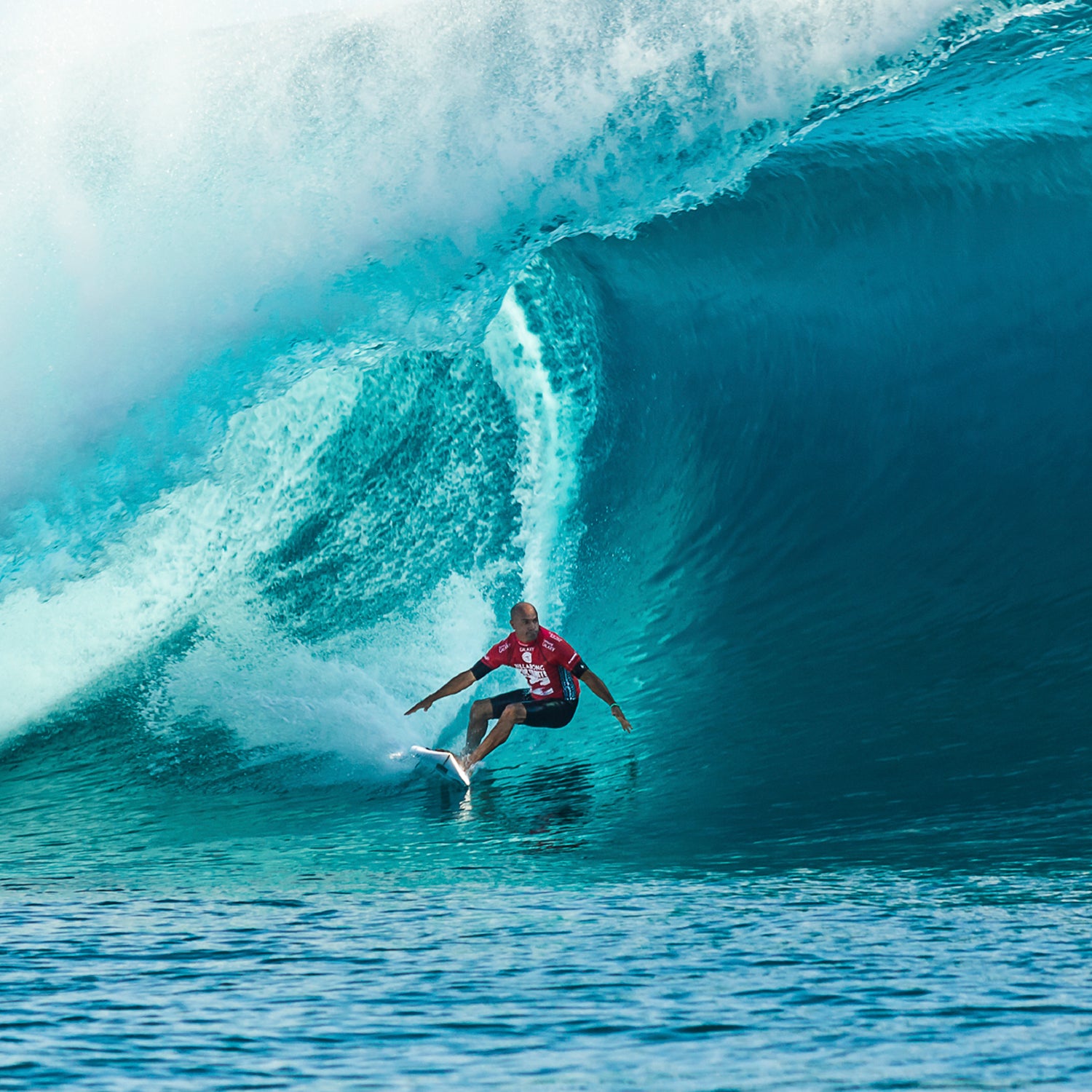 MaFelipe/iStock(Photo)
Heading out the door? Read this article on the new Outside+ app available now on iOS devices for members! Download the app.
Surfers are constantly on the search for a good wave, and being in the right place at the right instant is a skill born of experience and dedication to the ocean. By studying waves and feeling the ocean's rhythm, surfers are a valuable source of what is commonly known as "wave knowledge." This broad term encompasses the collective wisdom of people who devote their lives to the water, and with each passing yearit's becoming more important on our coasts as coastal populations grow larger, development continues, and climate change wreaks greater havoc.
Coasts are regions of ongoing transformation. They're home to the majority of earth's inhabitants and economic activity, and are subject to shifting demographics and changing climate. They're also where the waves are, and waves, we're learning, are valuable. That makes the decisions for coastal managers—from the California Coastal Commission, for example, to municipal planning departments—all the more challenging: To build a harbor or preserve a wetland? To permit a seawall or let the ocean reclaim a structure? These actions have implications, and in some cases the relevant expertise to support informed decision-making has been lacking. 
Our understanding and stewardship of natural resources is increasingly informed by the so-called "local knowledge" of resource users themselves. This could come from a commercial fisherman who's trawled a patch of ocean for his entire life and knows better than anyone where the fish are. It could come from indigenous people who have lived on a stretch of shore for millennia and recognize shifts in habitat that occur over generations. In either case, as scholars, elders, and expert users have argued, such individuals have a lot of perspective and insight to offer contemporary resource managers and decision-makers.
That insight can also come from surfers—a group that the late oceanography professor and early North Shore surfing pioneer Ricky Grigg called "magical oceanographers." Research I conducted that was published in the May issue of the academic journal Marine Policy suggests that surfers' intimate familiarity with the coastal ocean constitutes a significant repository of knowledge that could fill a data gap for coastal management—if only we knew how to channel it.
In the spring of 2014, I surveyed more than 1,000 California surfers in the spring of 2014, hoping to gain a better understanding of the length and strength of their connections to waves. Many surfers I heard from had developed lifelong relationships with specific surf-spots, visiting the same surf-spot daily or weekly over years or, in many cases, decades. In so doing, they learn the seasonal cycle, the pulse, and the personality of their favorite waves, and they learn how coastal development can affect them. 
One respondent described how his waves "have deteriorated since [the city] began grading the bluff and sand dunes in the mid to late 1980s…The sand dunes provided a constant flow of fresh sand to the beach and the constantly changing sandbars that make for better surf at this spot." Natural dunes aren't just good for waves, they're good for ecosystems and they protect coastlines.
We face tough decisions about how we continue our lives on the coast as climate change and sea level rise beset the earth, and as near-shore populations continue skyrocketing. Balancing these forces against the preservation of good waves and fun beaches requires that management agencies consult with biologists, geologists, economists, and planners; perhaps theyshould also consult local expert surfers. When it comes to waves, surfers are more than another stakeholder group, they are coastal resource experts whose local knowledge can inform decision making.
Dan Reineman is a postdoctoral research fellow studying coastal sustainability at Stanford. For more information on this and other surf research, visit www.science4surfing.org.
Lead Photo: MaFelipe/iStock