Is Pee Sterile? The Short Answer: Nope.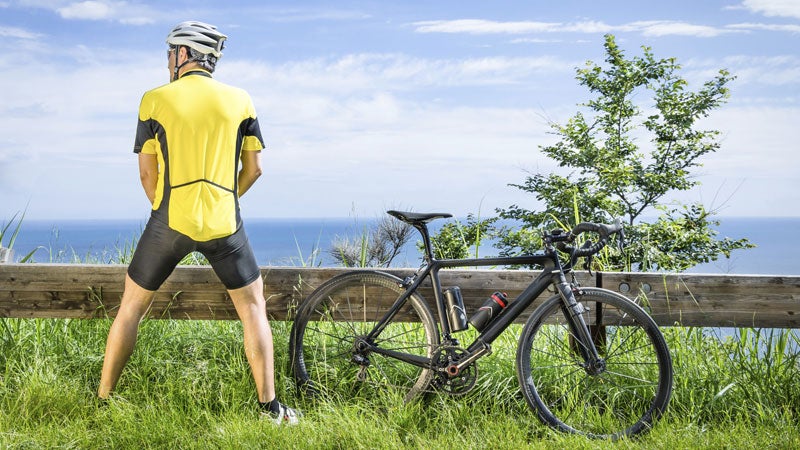 Heading out the door? Read this article on the new Outside+ app available now on iOS devices for members! Download the app.
Bear Grylls might want to rethink his beverage of choice. According to findings presented today at a prominent microbiology conference in Boston, the common myth that urine is sterile is flat-out wrong.
Is Pee Sterile?
"Doctors have been trained to believe that urine is germ-free," says Linda Brubaker, dean of Loyola University Chicago's Stritch School of Medicine and one of the study's investigators. "These findings challenge this notion, so this research opens the door to exciting new possibilities for patient treatment."
Here's What the Science Says
The Loyola team wanted to understand why some women affected by overactive bladder don't respond to conventional treatments. After evaluating urine samples from 90 women using a cutting-edge DNA-based detection method, the researchers determined that women with overactive bladders have detrimental bacteria in their urine—and that everyone's pee contains some bacteria.
"While traditional urine cultures have been the gold standard to identify urine disorders in the past, they do not detect most bacteria and have limited utility as a result," Paul Schreckenberger, the head of Loyola's clinical microbiology laboratory, said of the detection technique.
These new findings are merely the latest to suggest your pee might not be as safe as you think. Earlier this year, a study found that when people pee in pools, uric acid binds with chlorine and produces harmful chemicals—even if pros like Ryan Lochte and Michael Phelps do it all the time.
By better understanding the bacterial compositions of healthy humans—because remember, some bacteria are good—scientists hope to develop more effective treatments for all sorts of ailments, including bladder problems.
So, Bear, while we can't guarantee your piss will make you sick, we can also assure you it isn't as clean as you suspect. When it comes to TV adventurers, we still cast our lot with Les.
Trending on Outside Online