Gear Guy
Is 3D-Printed Gear Worth Buying?
High-quality, affordable 3D-printed products are already on the market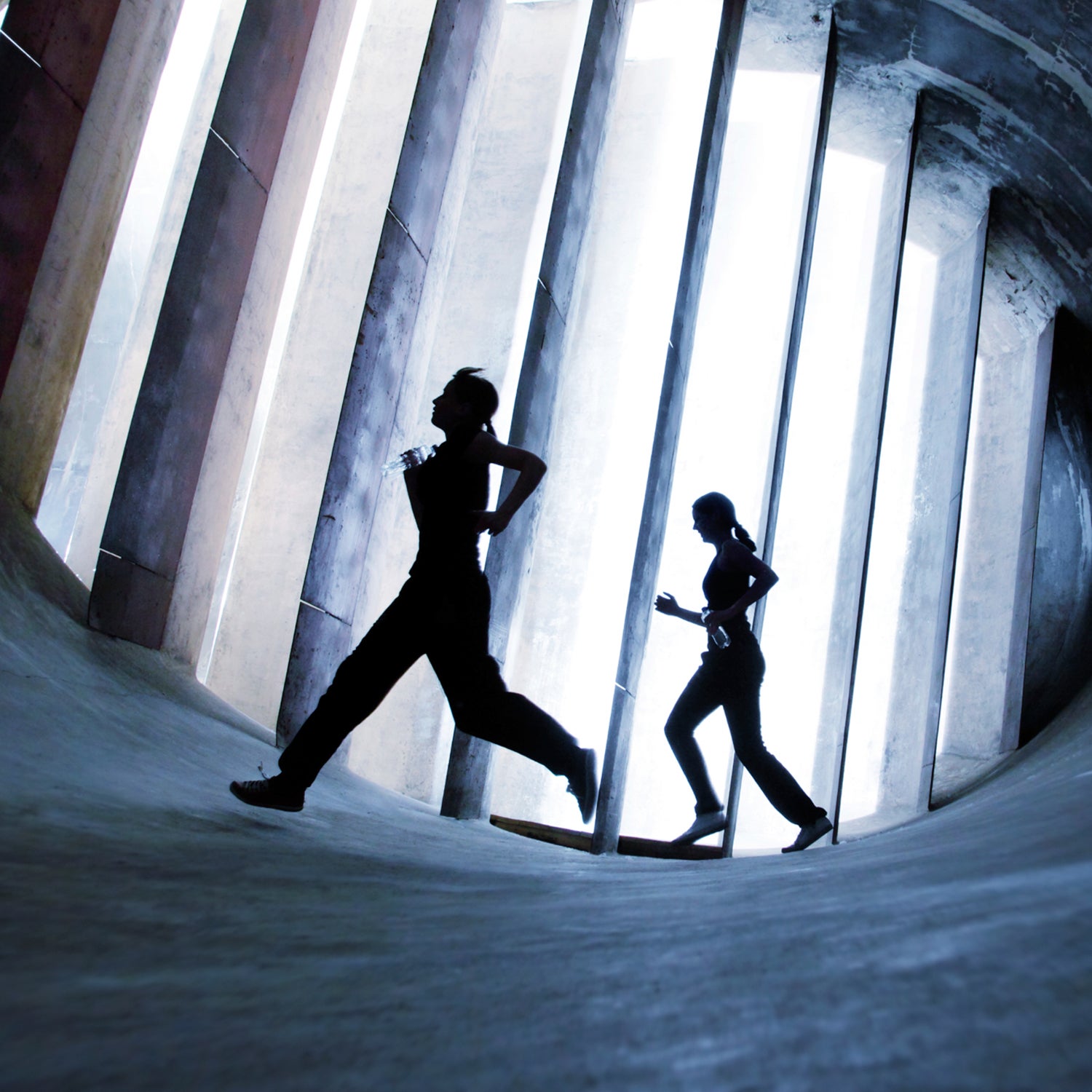 Heading out the door? Read this article on the new Outside+ app available now on iOS devices for members! Download the app.
Three-dimensional printing, which converts a digital file into a solid object, has been getting a lot of hype. Earlier this year, engineers built the world's first 3D-printed kayak and full-suspension mountain bike. On Tuesday, HP announced a bold strategy to make the technology more accessible to the public.
This doesn't mean you'll be printing powder skis in your living room anytime soon, but you will benefit from cheaper, better gear. In fact, you already are. Many outdoor gear companies are using 3D printers to streamline supply chains and refine products. The winner? You. Here are six ways manufacturers have harnessed this technology.
Pearl Izumi EM Road N2
For its 2015 line, Pearl Izumi beefed up the upper on its best-selling EM Road N2 running shoes using 3D printers. The printer puts down layers of ink that, when dry, turn into a stretchy, durable material designed to hug your foot. The stuff is much thinner—and lighter—than the synthetics Pearl Izumi used in previous generations of the shoes. The process also results in a lot less leftover fabric. "Any negative space you see on the old shoes was cut away," says Mike Thompson, Pearl Izumi's run product line manager. "Now all that's left is a small amount of ink in the tray." I love the EM running shoe line and have found the new shoes to be as supportive and lightweight as the company claims.
Gerber Legend Hunting Knife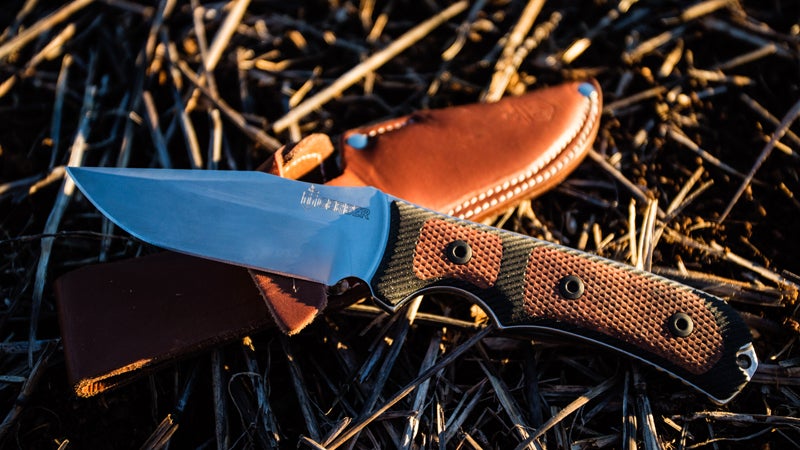 In honor of its 75th anniversary, Gerber used 3D printing to build the handle of this limited-edition Legend hunting knife. Designers first printed the art on the handle's composite section. Then they inlaid Oregon maple into the knife, combing the wood and metal portions with 3D printers. "The composite represents the future, and the wood celebrates the past," says Andrew Gritzbaugh, Gerber's marketing communications manager.
Normal 3D-Printed Earphones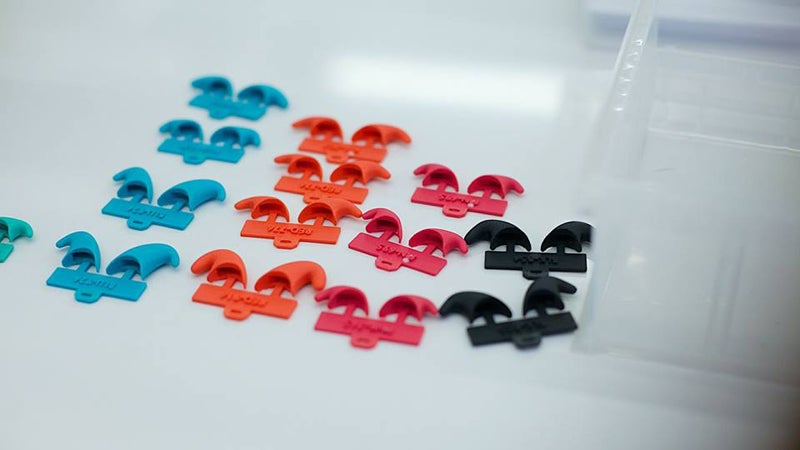 Take a photo of your ear, and New York City–based Normal will use that image to build customized earphones for you. The 3D-printed earbuds are designed to fit your ears and your ears alone, meaning the fit is exceptional. Normal also has an app that lets you choose the color of the buds and wire.
ICEdot Crash Sensor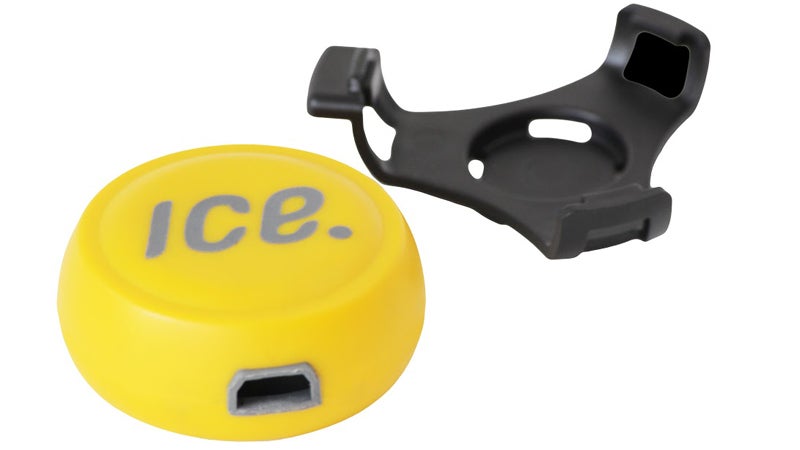 Tulsa, Oklahoma–based ICEdot uses 3D printers to build prototypes of its helmet-mounted emergency crash sensor. The technology enables the company to test many different designs without having to spend lots of money on a final mold, says ICEdot CEO Chris Zenthoefer. "Iterative design changes don't cost a lot of money, thanks to 3D printing," he says. The company outsources design tweaks to Flextronics, a 3D-printing company in Milpitas, California, and receives a field-ready prototype to test within a few days.
Appalatch Knitwear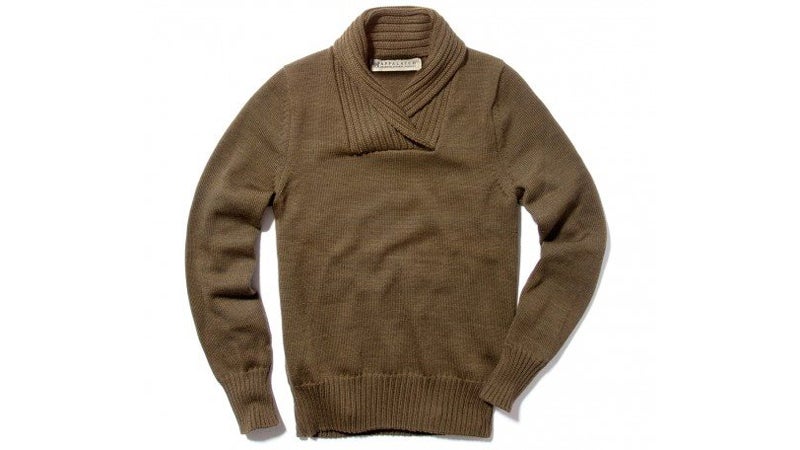 Asheville, North Carolina–based clothing company Appalatch successfully funded a Kickstarter project in December 2013 to purchase a Stoll knitting machine that uses a process much like 3D printing to knit custom sweaters. Send in your measurements, and the machine sews a sweater in any dimension imaginable. The company also uses American-grown wool, keeping materials and labor completely in the United States.
3D-Printed Kayak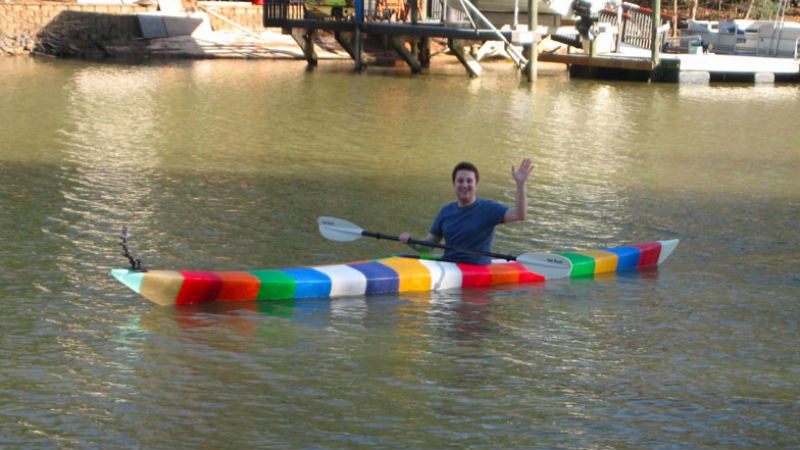 Jim Smith of Grassroots Engineering created a kayak from his personal, homemade 3D printer. It took him 42 days to print the 28 pieces required for the multicolored ABS plastic hull. The entire boat cost approximately $500—about a third of the price of modern touring boats. Even if we did have our own DIY printers, most of us wouldn't spend a month and a half meticulously putting together a boat. That's why there's Confluence, the kayak powerhouse that owns Dagger, Wilderness Systems, Perception, and Wave Sport. The company bought a 3D printer two years ago. It currently uses it to build prototypes to test design details and fit, but as more materials become compatible with 3D printers, Confluence plans to consider mass-producing consumer boats.
Lead Photo: iStock/mammamaart