8 High-Tech Bike Gadgets for Spring Training
From a unique heart-rate monitor to a cutting-edge computer built into a pair of sunglasses, this is the brand-new gear you need to get faster this season.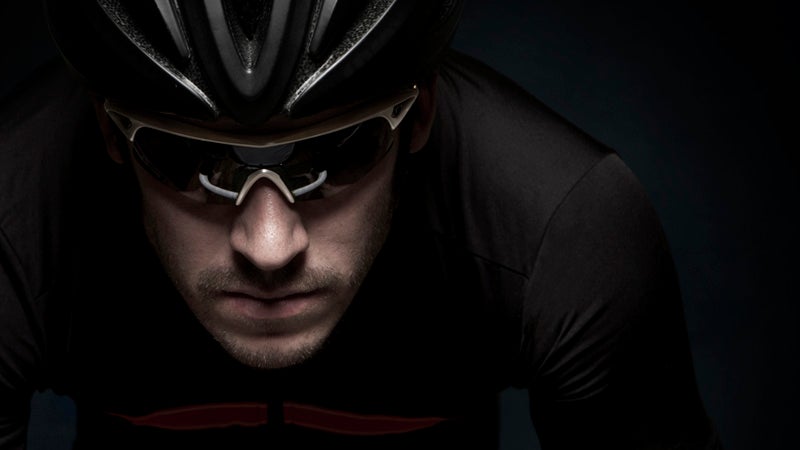 Getty Images/iStockphoto(Photo)
Heading out the door? Read this article on the new Outside+ app available now on iOS devices for members! Download the app.
For some cyclists, every ounce of gear and every megabyte of data matters. And while high-tech gadgets alone won't make you a better rider, more information usually can't hurt. So we've compiled a list of brand-new gear designed to give you an edge during this training season. If you're not faster by the time you roll up to the start line, don't blame the tech.
---
See.Sense ($67)
Smart cyclists put their safety first, especially during long training sessions. The See.Sense light, available in April, emits a bright LED beam that's smart enough to know where you are. An accelerometer can sense when you're slowing down or circling through a roundabout. The gadget monitors ambient light, shining brighter in dimmer situations. The main rear light costs $67; the front and rear set runs $116. Lasts 12 hours per USB charge.
---
Wahoo Fitness TICKR ($60)
The Wahoo Fitness TICKR is unique among heart-rate monitors because it syncs over either ANT+ (for fitness gadgets and watches) or Bluetooth Smart (for iPhones—sorry, no Android compatibility yet). Lights on the sensor glow when connected and when the TICKR reads your pulse correctly. The TICKR X version—it costs $99 and will be available in June—tracks cadence using a built-in accelerometer. 
---
Bike2Power BikeConsole PowerPlus Mount ($90)
This case is not only waterproof and highly durable, but also comes with a built-in battery for charging your phone. The safety lock opens easily, so it's a cinch to extract your device quickly if you want to take a hasty selfie during your ride. The case can withstand drops of about seven feet. There are versions for the iPhone 5 and 5S, the iPhone 4, and the Samsung Galaxy S3 or S4. 
---
Garmin Fenix 2 ($400)
Sometimes, it's all about your data—cadence, heart rate, power, and miles traveled. The Garmin Fenix 2 is a powerful, smart watch that can sync to both the Garmin HRM-Run heart-rate sensor chest strap ($99) and the Garmin Speed/Cadence Bike Sensor ($60). There's a GPS sensor on board. Plus, you can share live data using the Garmin Connect and Basecamp apps.
---
Pearl Izumi P.R.O. Leader ($270)
This lightweight cycling shoe features a slick Boa retention system. A carbon sole makes this model lightweight (8.4 ounces) and plenty stiff for optimal power transfer. The upper proved highly breathable and comfortable during our tests. 
---
Recon Instruments Jet ($599)
Available later this spring, the Recon Jet is a cycling computer you wear like a pair of sunglasses. As you ride, you can glance at a display that seems to hover in the air. Its computer tracks speed, distance, elevation, and more. The Jet connects over Bluetooth Smart or ANT+ to your smartphone, heart-rate monitor, and cadence sensors. In case all that isn't enough, the device will let you install extra apps for checking up on weather and social media.
---
Hincapie Power Tour Vest ($130)
The cycling-wear company's waterproof layer vents sweat directly to the outside of the fabric. Other innovations include LTX Wind Repel (a hydrophyllic finish pulls moisture away from the body while a hydrophobic finish seals you in), RegulatorTek with ThermoCool (for evaporative cooling), and Breathable TempoMesh (a mesh that adjusts to body movements). The pockets are large enough for snacks and a phone. 
---
BioLogic Bluetooth Smart Speed/Cadence Sensor ($46)
BioLogic's sensor attaches to your frame with twist ties. And while it can be a bit finicky to position, once secured, it will connect reliably to your smartphone. The BikeBrain app is the real selling point here. A training mode tracks speed, distance, laps, intervals, and other factors, and you can customize the view to show the data you want. The device will serve you faithfully for about 700 hours
Lead Photo: Getty Images/iStockphoto