Aaron Gwin's Bombproof Wheel
Much as we hate to say it, the downhill champ's run on a bare rim is testament to just how good gear is getting.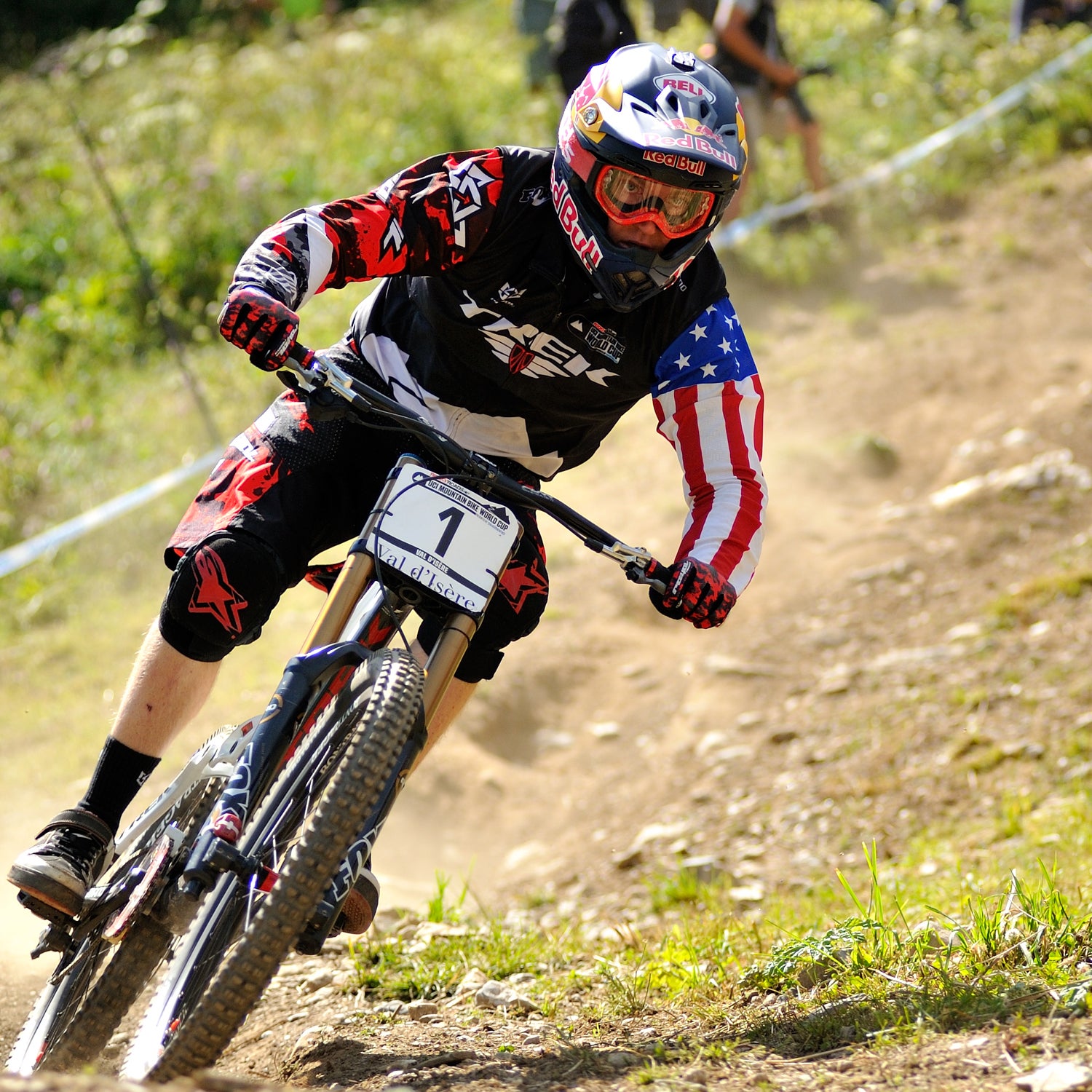 Heading out the door? Read this article on the new Outside+ app available now on iOS devices for members! Download the app.
I like to complain about cycling gear. As the editor in charge of reviewing bikes at Outside, it's my job to log a lot of saddle time in new equipment and separate the worthy from the chaff. 
Road bikes can be so stiff they jangle your fillings free. Chamois in brand new bibs rubs raw spots, and shoes with Boa closures fail. Rims crack, hubs seize, cranks fall off, and—my biggest gripe—tires shred, fall apart, and fail at the sidewalls.
While my friends and colleagues who are not so entrenched in the product world are usually thrilled to be using a particular piece of gear just because it's new, I'll often take the same sample and immediately name three reasons it's not good enough to make it into the magazine. 
All that bellyaching makes me feel like the eternal grouch.  
But the video of Aaron Gwin racing at the World Cup last weekend in Leogang, Austria, cheered me up. Sure, you could focus on the tire that he burped and flatted 10 seconds into his run. But the real story is that wheel, a DT Swiss EX471 laced to a DT hub, which survived four full minutes of world-class downhilling—without a tire. And the EX471 isn't even officially rated as a downhill rim.
There's footage out there in which Gwin's team manager, Eric Carter, while watching the run in question, says, "I won't believe it if that rim makes it down, man." And yet it does.
It's testament to two-time World Cup overall champ Gwin, no doubt. The man is faster than you or me, even with one wheel. But it also speaks to just how durable and well-made much of the bike gear on the market has become. (And yes, it used to be really, really bad.)
You have to hand it to Gwin for the best run of the weekend, even though he finished dead last. Meanwhile, Gwin's sponsor Specialized must be as crabby as a jaded gear reviewer given that their star racer was aboard DT wheels and not the company's own Roval model.
Watch the man's heroic feat below: