We're Living in the Age of the Long-Travel 29er
Turns out big wheels and deep suspension play nice together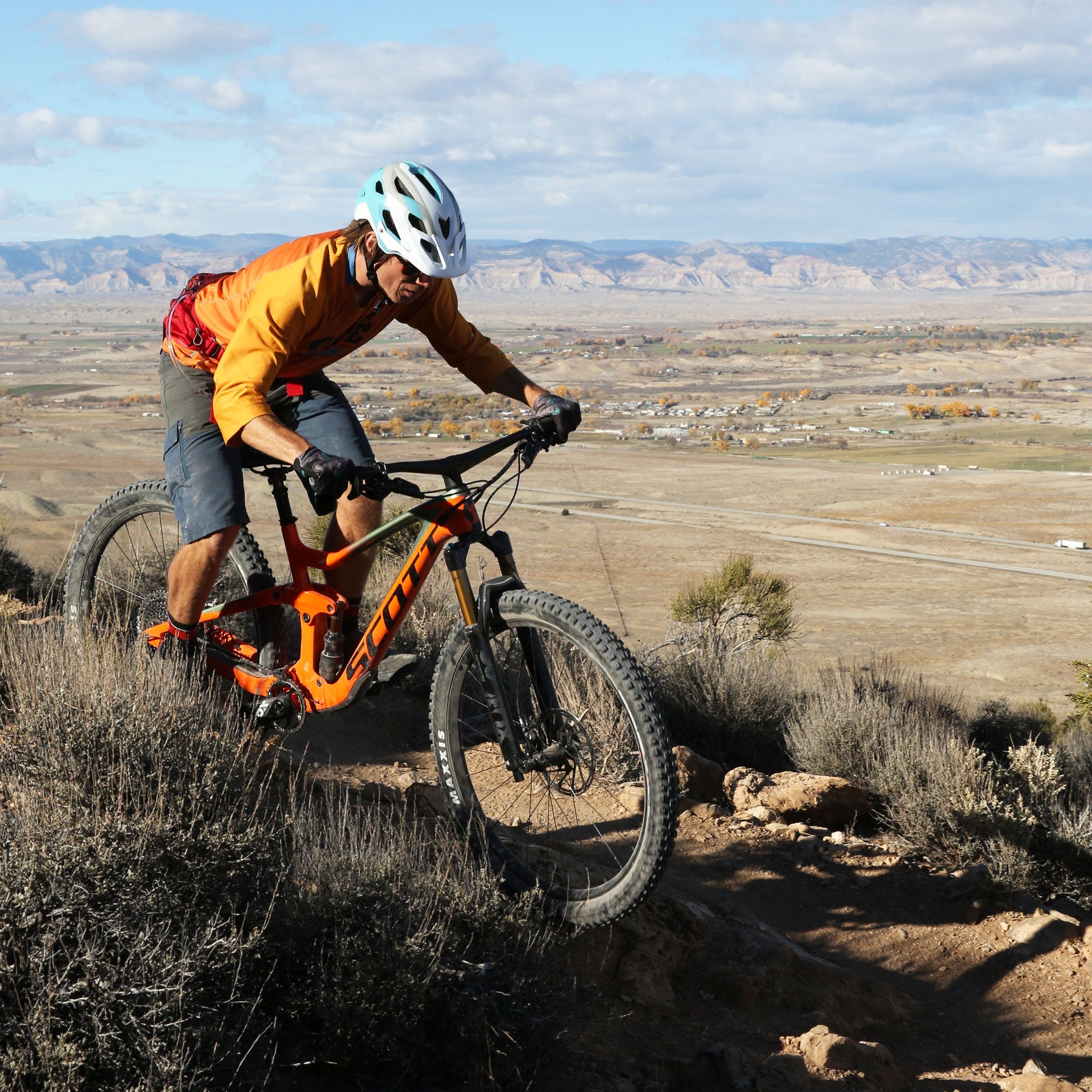 Courtesy Scott(Photo)
Heading out the door? Read this article on the new Outside+ app available now on iOS devices for members! Download the app.
Only a few years ago, it was widely held that while 29ers were great for cross-country riding, their long wheelbases, heavy hoops, and floppy handling made them unwieldy and unworkable for enduro and downhill. Times have changed.
That's partly because manufacturers have refined the bikes' geometries. Head angles on 29ers are now slacker, top tubes are longer and mated to shorter stems for more stable handling, bottom brackets are lower, and rear triangles are tighter. Components like wider bars and dropper seatposts have made a difference, too.
Long-travel 29ers aren't completely new, of course: BMS, Specialized, and others led this charge a few years back. (And, admittedly, the prices can be hefty with all those improvements.) But 2019 is the year of wide-scale adoption, with over a quarter of the mountain bikes in our test in this genre. Here's a look at a few of our favorites.
Ibis Ripmo ($7,800)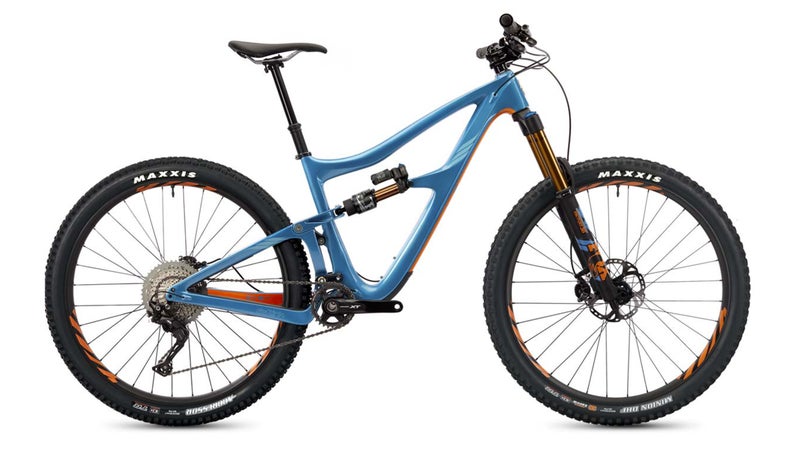 It's testament to just how big these bikes have gotten that the Ripmo—with 145 millimeters of rear travel and a 160-millimeter fork—is the smallest in this bunch. Not surprisingly, it's also the best all-arounder. The combination of a slack-but-not-ridiculous head angle (65.9 degrees) with a steep seat tube (76 degrees) gives this bike plenty of feel for the trail in spite of all the squish. In fact, it's the Ripmo's climbing performance that surprised us most, with exceptional pedaling efficiency and enough clearance that we routinely cleaned technical uphills that stymied most of the other bikes. This iteration of the DW-Link suspension is also the best we've ridden, plush while descending despite the pedaling capabilities. Ibis also purposefully kept the seat tube short so you can run as long of a dropper as you like (though check Ibis's recommendations carefully, as a few testers with short inseams were hitting saddle to tire). And we really appreciated Ibis's attention to detail, including the threaded bottom bracket for durability, reliable Shimano brakes, and wide house-brand rims that stretched a huge contact patch out of the 2.6- and 2.5-inch Maxxis Minion tire combo. The sum of all those parts is precisely what earned the Ripmo Outside's 2019 Gear of the Year award.
---
Mondraker Foxy Carbon RR 29 ($7,200)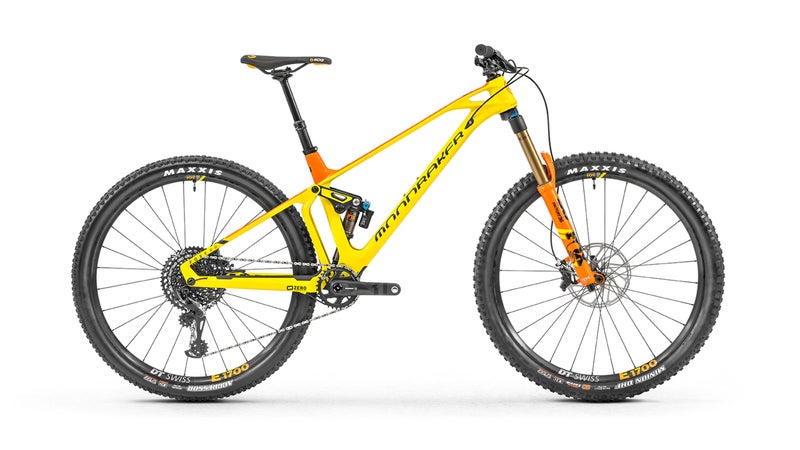 The Foxy Carbon 29 wins the award as this test's most distinctive ride, both for its color scheme and unique long geometry. To wit, the top tube is over an inch longer than the Ibis Ripmo's, while the chainstays are identical (435 millimeters). That lends this Mondraker the feel of a tractor trailer when going downhill, which is good in some ways. The bike is exceptionally stable, to the point where you almost couldn't tip it over if you wanted, and it plowed over drops and obstacles, no matter how badly we set up for them. On the other hand, in tight terrain and for very picky riding, the long wheelbase meant you simply couldn't get through quickly or easily. But its shock setup (a 150-millimeter Fox Float DPX2 mated to a 160-millimeter Fox 36 Float fork) made for surprisingly deft and chipper climbing. The Foxy definitely leans toward the premium end of the spectrum, as the frameset accounts for most of the $7,200 price, only leaving room for lesser components (a SRAM X01/GX mix) and alloy rims. This is the giant-slalom ski of mountain biking, optimal for open terrain and very fast speeds but probably not the top pick for places that are tight and treed. Still, many testers couldn't resist its good looks and shocking stability.
---
Fezzari La Sal Peak Pro ($6,600)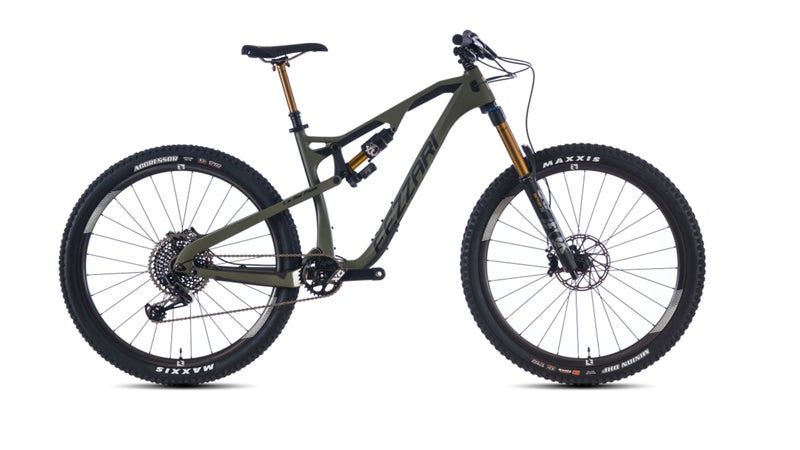 Though the La Sal Peak has the same suspension numbers as the Mondraker, the two bikes couldn't feel more different. The top tube here is almost three inches shorter than the Foxy, which—combined with a super-steep, 78-degree seat angle—gives the bike the very short, very upright riding stance of a city cruiser. It feels odd at first, but it didn't impede performance, and we quickly got used to the comfy positioning. This bike even climbed almost as well the Ripmo. And though it wasn't as stable as the Foxy, it definitely felt crisper and more precise. Also, almost miraculously for a rig this size, there's space for two bottles inside the main triangle, which will please those who prefer to roll without a pack. As a direct-to-consumer brand, Fezzari's big sell is value, with this model coming in several thousand dollars less than competitors with comparable specs and a $3,600 base model that's one of the best deals going in high-quality enduro bikes. We also love Fezzari's 30-day guarantee, which allows you to buy with the confidence of knowing that, should you not love the bike, you can return it for a full refund. The La Sal Peak Pro doesn't quite have the same curb appeal as some of the other bikes, but if you're looking for a great deal on a big bike, it's hard to beat.
---
YT Capra 29 CF Pro Race ($5,200)
With 170 millimeters of travel both in the front and rear, the Capra 29 is a beast, a true big-wheeled enduro sled built for slashing descents and screaming over obstacles. Thanks to middle-of-the-road geometry (a 65-degree head angle and 435-millimeter chainstays), it has a familiar feel, much less aggressive than its suspension would suggest. Like the La Sal Peak, the Capra uses a Horst Link suspension, but here it feels a bit more forgiving at the beginning of the stroke, though a little less so at the end. But unlike much of the competition, YT takes a different approach with components, including an 11-speed, 9-46 cassette mated to an XTR derailleur, carbon Renthal Fatbars, and eThirteen wheels and tires—most of which testers liked just fine. One note on the eThirteen TRSr tires: while the soft rubber was calmingly grabby on descents and in rocks, it gave the sensation of riding through quicksand when climbing. Likewise, the very-low bottom bracket made for lots of pedal strikes on uphill tech. Then again, this bike is just nominally built for pedaling up, mostly to link the big descents. It really shined at high speeds in messy, junky, rocky terrain. It does fine in the wild but would be our top choice for frequenting bike parks. And once again, the direct-to-consumer sales model makes for exceptional value, almost 25 percent less than even the Fezzari, and with an aluminum base model that goes for $2,600.
---
Scott Ransom 900 Tuned ($7,500)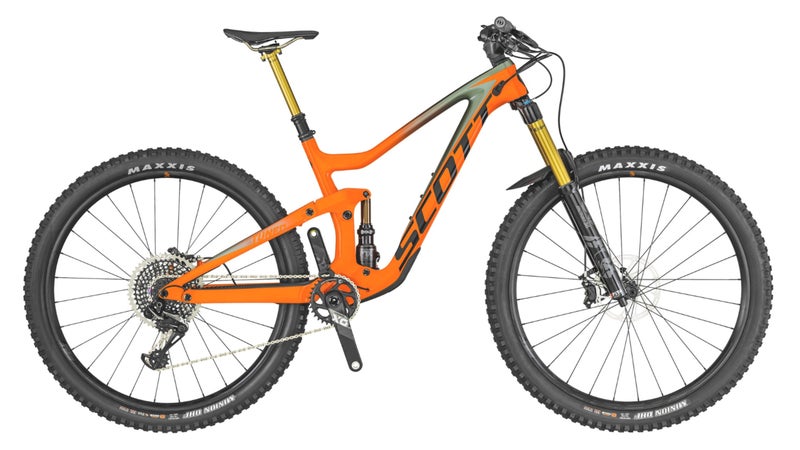 Except for the fact that it's such a specialty item, aimed at shredding truly big, nasty terrain, the Ransom could easily have been our pick for Gear of the Year. It has 170 millimeters of travel—same as the Capra 29—but like all Scotts, it feels lighter (29.1 pounds), nimbler, and far more efficient when climbing than those numbers suggest. And though some of the proprietary bits and pieces seem gimmicky at first (for instance, the one-piece bar-stem combo and TwinLoc technology that provides a three-stage adjustment of both fork and shock from a single lever), the truth is, the parts feel good and work exceptionally well. The spec is dead-on, too, with SRAM Code RSC brakes for max stopping power and 2.6-inch Maxxis Minion tires for unmatched contact and grip. After the Ripmo, the Ransom is the next-best all-arounder, as deft up as it is down, which is darn impressive for a bike with this much travel. It's a brute of a bicycle that somehow still manages to move like a ballerina.
Lead Photo: Courtesy Scott
Trending on Outside Online