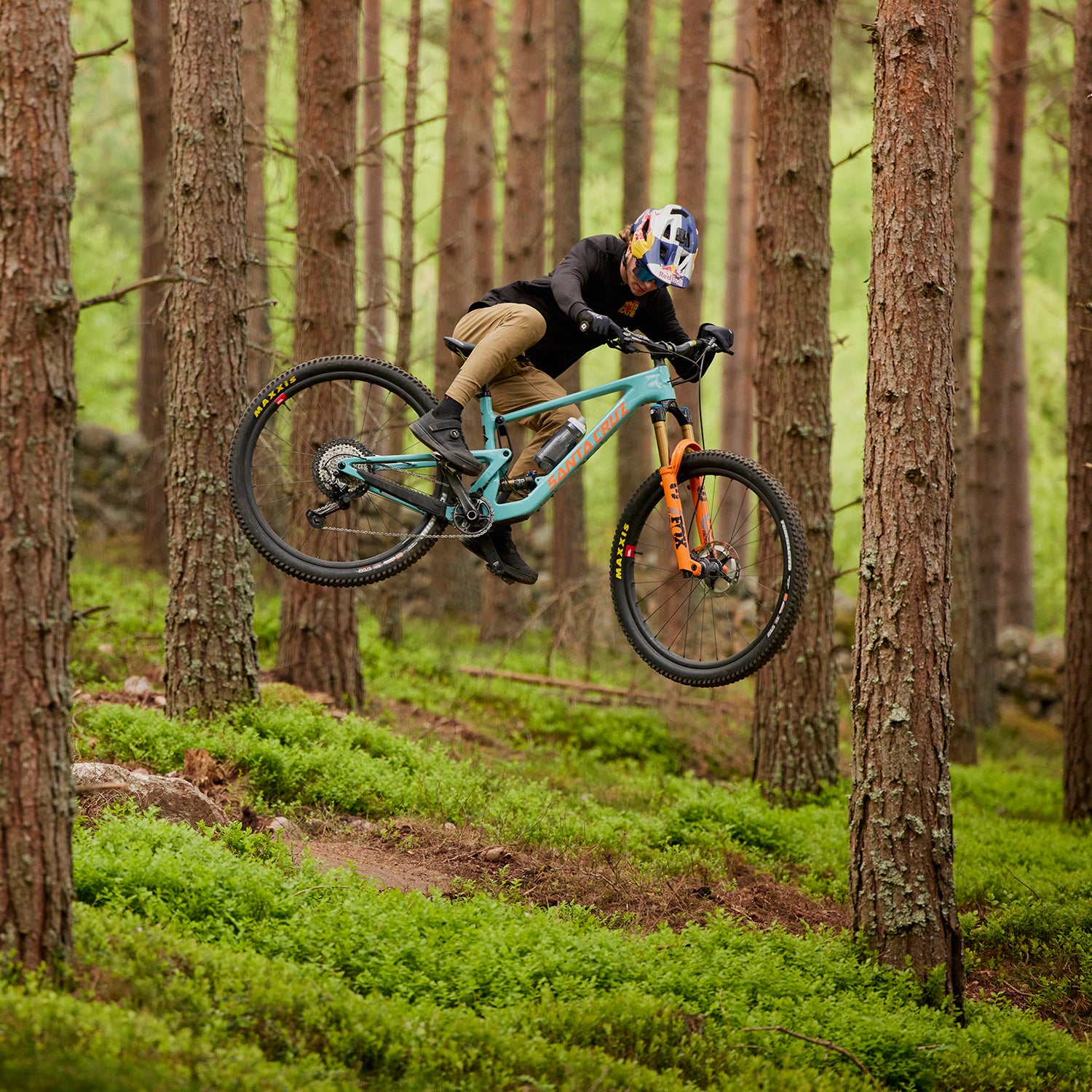 Courtesy Maxxis
Heading out the door? Read this article on the new Outside+ app available now on iOS devices for members! Download the app.
It's often the little things that come together to make one of those magic days on the trail. Your tires are gripping beautifully, your hands aren't slipping on the bars, and you fly over any obstacle without a sweat. These six pieces are the products that will make those impeccable days happen more often.
The Winners at a Glance
OneUp Composite Pedals
Silky Saw Gomboy
PNW Loam Grips
Truck ZL Biking Gloves
RaceFace Covert Kneepads
Maxxis Forekaster Tires
How We Test
The Pinkbike crew tests mountain bike accessories ceaselessly throughout the entire year, including at their many field tests throughout the year. Josh Patterson, Outside's lead bike tester and writer, is doing the same, and constantly has his eyes on the market. From the rainforests of Squamish to the dusty late summer trails of Whistler to the technical terrain in the Front Range of Colorado, the mountain bike gear we test sees it all.
Meet Our Lead Tester
Josh Patterson has been riding and wrenching on bikes for 20 years and, with a master's degree in journalism, has been writing about the sport for over half of that time. He's a cycling generalist who finds joy in riding road, gravel, and mountain bikes, which made him the ideal candidate to manage Outside's Gear Guide bike coverage for the past four years. He grew up in the Flint Hills of Kansas and was an early adopter of gravel racing and participated in the first Unbound 200. He's now based in Fort Collins, Colorado.
The Reviews: The Best Mountain Bike Gear of 2023
OneUp Composite Pedals ($60)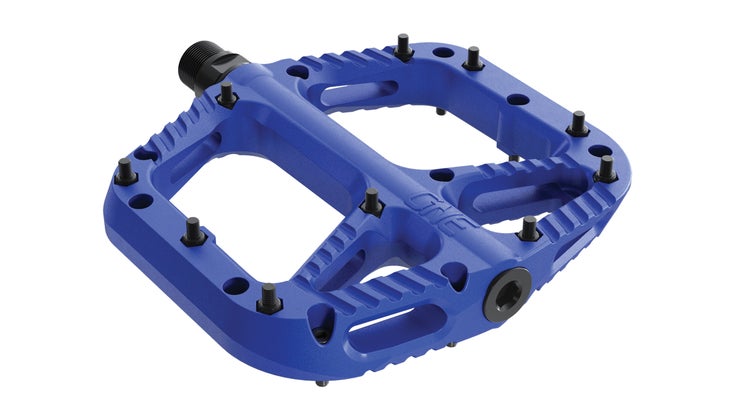 Flat pedals are great tools for building confidence and taking on challenging sections of singletrack without worrying about being clipped in. During testing we found that more expensive doesn't always mean better. OneUp's Composite Pedals are refreshingly affordable and offer better grip than competing pedals that cost three times as much. Many options at this "entry level" price point are designed to be used, abused, and discarded. OneUp, on the other hand, stands behind its pedals with rebuild kits and easy to follow instructions, so riders can enjoy these pedals for years to come.
Silky Saw Gomboy ($55)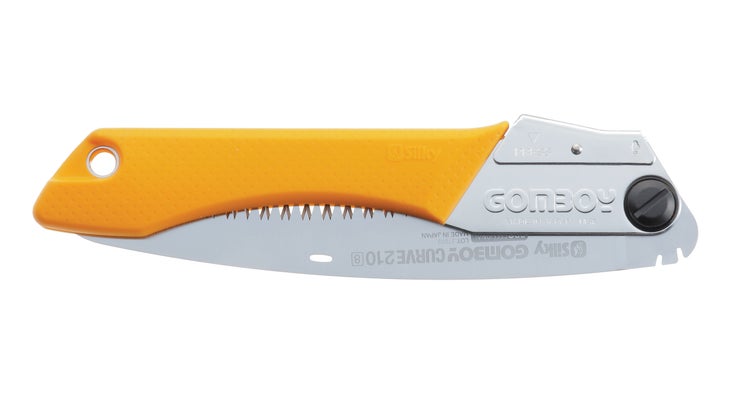 Participating in dig days is a right of passage for mountain bikers, but you don't have to wait for an organized work day to help keep your trails clear of brush and debris. Silky Saw's Gomboy is a great little saw to keep in your pack for impromptu brush-clearing sessions. The 210 millimeter version is the perfect just-in-case saw, with large teeth and curved blade that make quick work of branches and deadfall.
PNW Loam Grips ($24)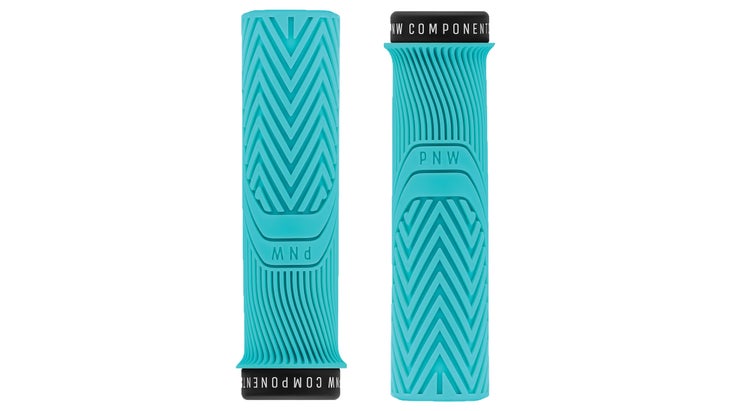 Good grips might not be quite as important as a well-fitting saddle, but they're a very close second. PNW's Loam Grips have a secure hand feel and a tacky rubber compound that damps trail chatter and vibration. The Loam Grip comes in the 30 millimeter version we tested as well as an 34 millimeter XL version for those with bear paws. If you're into color coordination, you'll be glad to read the Loam grips are available in a rainbow of color options.
Truck ZL Biking Gloves ($32)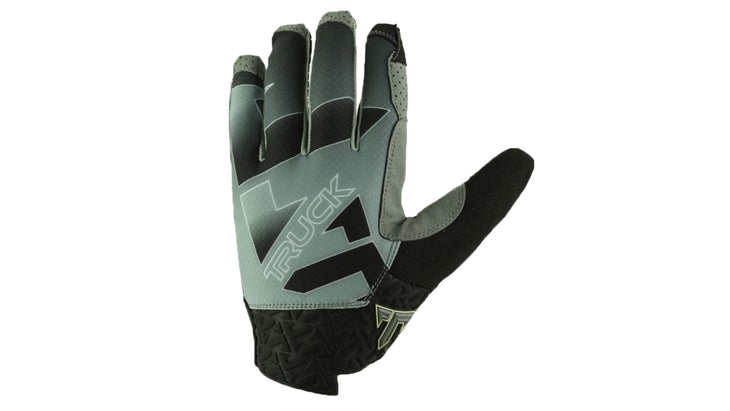 The Truck ZL is a minimalist glove that will protect your hands without getting in the way. The synthetic palm is seamless for comfort and perforated for excellent ventilation. We appreciate that the thumb and index fingers have conductive stitching for smartphone accessibility, allowing us to easily snap mid-ride pics and check our location on Trailforks.
RaceFace Covert Kneepads ($100)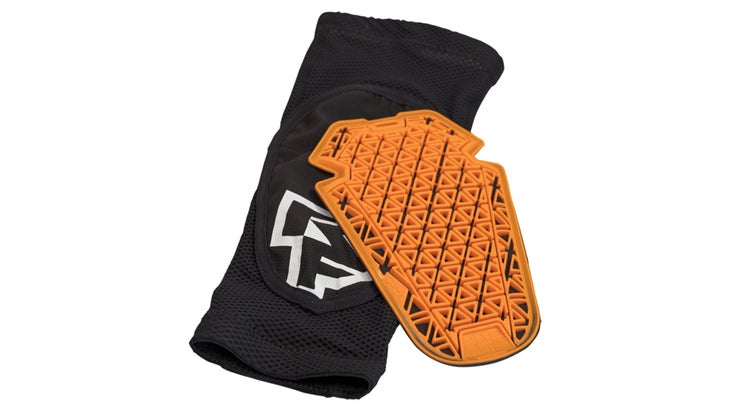 RaceFace's Covert Kneepads are the best barely-there knee protection we've tested. They have an incredibly low profile design, allowing them to be worn under slim-fitting trail pants. The Covert is also comfortable enough to be worn during all-day epics. Under the abrasion-resistant fabric is the new D30 Ghost armor. This slim reactive impact protector is extensively ventilated and very flexible while pedaling, yet strong enough to take a hit and protect your knees—we tumbled through the dirt on trails in Squamish, Utah, and Colorado to verify this claim.
Maxxis Forekaster Tires ($95.00)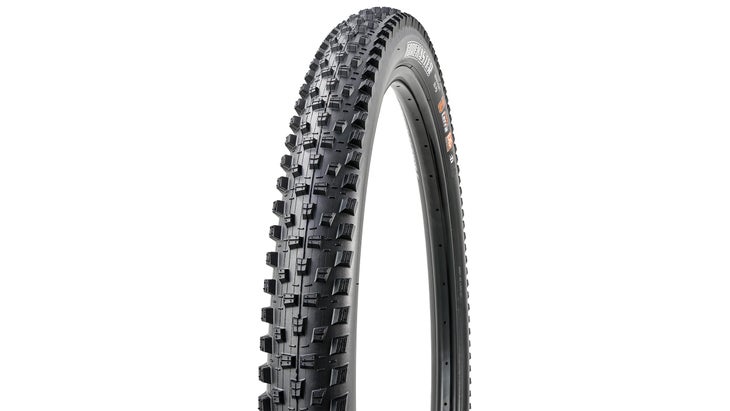 The original Maxxis Forekaster was a wet-condition tire. Maxxis kept the name but built the new version as an all-arounder with a tread pattern that rolls quicker than its trail and enduro tires and with more edge grip than the company's cross-country quiver. The Forekaster performs well as a front and a rear tire. When mounted to rims with a 30 millimeter internal width, these 29 x 2.4-inch tires have a round profile and a well-spaced tread pattern that bites into the dirt and corners predictably. Maxxis calls the Forekaster a Goldilocks tire; we call it a reliable companion for aggressive trail riding on short-travel trail bikes.
How to Buy
If you're anything like us, you can spend hours reading about and searching for every type of knick knack there is to buy for your mountain bike. To narrow down the options, first consider what you absolutely can't live without, and what you're most trying to focus on with your riding. Want to learn how to get air and feel a bit more stable? Start with pedals. Just moved to a new area with really slippery terrain that needs more grip? Head to the tire section. Your local bike shop will be able to point you in the best direction for your specific region first. Then, consider buying used at your secondhand gear shop. If it's not about safety—like water bottles or apparel, then go for it. If it might save your life (or at least save a scraped up knee), it's worth it to buy new.
When it's time to upgrade your gear, don't let the old stuff go to waste–donate it for a good cause and divert it from the landfill. our partner, Gear Fix, will repair and resell your stuff for free! Just box up your retired items, print a free shipping label, and send them off. We'll donate 100 percent of the proceeds to The Outdoorist Oath.
Lead Photo: Courtesy Maxxis