The Best Mountain Bikes of 2016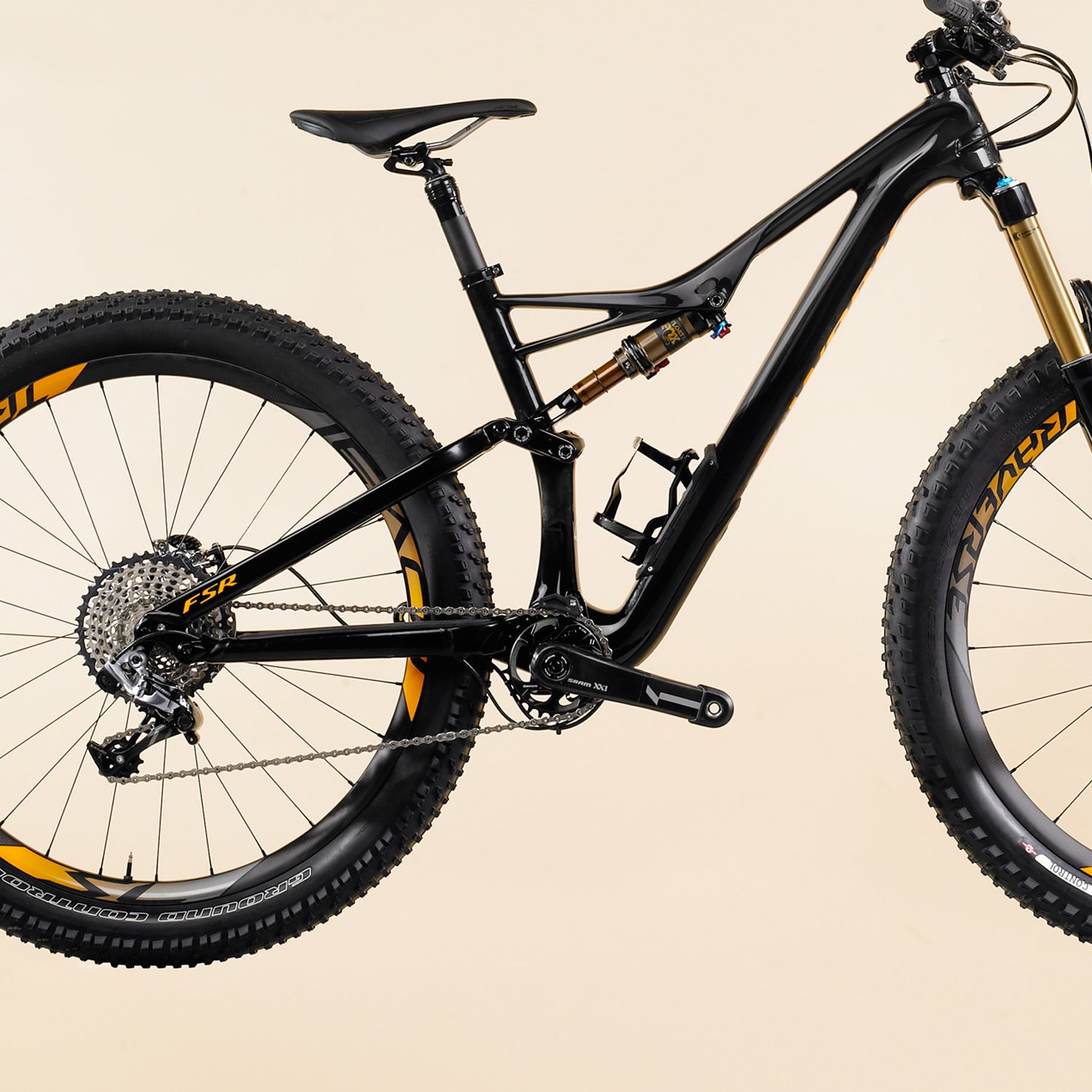 Heading out the door? Read this article on the new Outside+ app available now on iOS devices for members! Download the app.
Plus-size is fast becoming the new normal in mountain bikes. One year ago, you had only a few niche options in this category, loosely defined as including anything with 2.8-to-3-inch tires. At this year's test we evaluated eight of the rigs, including our Gear of the Year winner, and another dozen are coming to market this season. These mid-fat machines add grip and confidence without the heft of a full fat bike, making them ideal for loose, sandy trails and super ­capable on bigger-hit riding. While the development is still in its infancy, with manufacturers debating rim widths and rubber dimensions, we believe it's a significant advance for dirt steeds. Of course, there are still plenty of great "standard" mountain bikes out there (including four in this section), and depending on where you live and how you ride, one of those might be the best option. But as far as the bike industry is concerned, bigger (at least a little bit) is definitely better.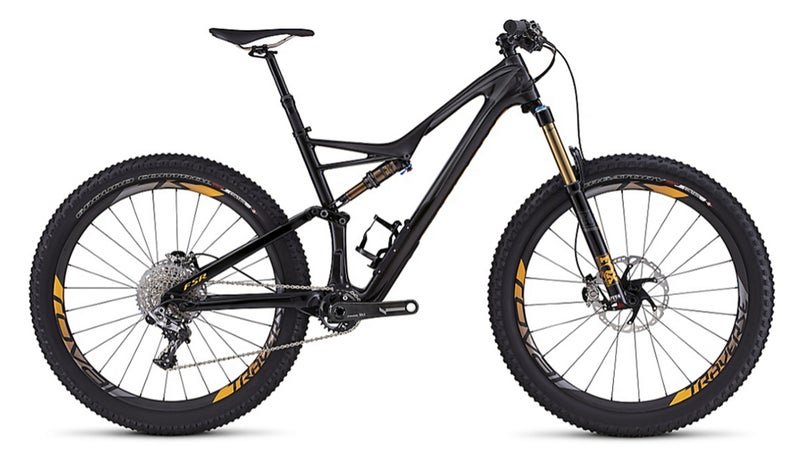 Specialized S-Works Stumpjumper FSR 6Fattie
Gear of the Year
Behold the finest trail bike money can buy—plus-size or otherwise. Several features set this 135-millimeter ripper a step above its competition, including superb tire clearance, feathery but burly carbon Roval Traverse SL wheels, and the genius SWAT design, which hid a spare tube, tools, and sundries inside a down-tube hatch behind the bottle cage. Specs are just right, with a micro-adjustable IRcc dropper post and hard-scrabbling stock tires (meaty Purgatory up front, fast-rolling Ground Control in the rear). But this bike's balanced and capable personality really won us over. The big, grippy tires had testers burning down chutes and precipitous rock drops with careless abandon. Its uphill manners amazed everyone, offering Velcro-like traction in loose chunk and steeps. It doesn't ride portly—it just feels like the next step in the evolution of mountain-bike design.

Price $3,500 to $8,600 Weight 28.3 lbs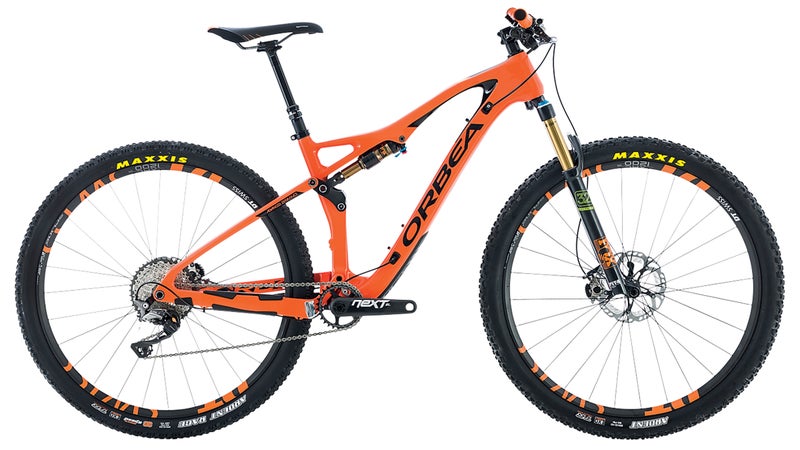 Orbea Occam TR M-Ltd
 Best For: Going faster. 
The Test: This full-carbon 29er epitomizes the new cross-country race bike, with more travel (120 millimeters instead of the traditional 100), wider bars for better control, and a slacker, shorter stance for descending confidence. "I never imagined a cross-country rig could be this self-possessed," marveled one tester. Historically known for staid wheelsets, DT Swiss came out swinging with the carbon XRC-1200s, which are nearly as light as road wheels yet exceptionally stiff. That said, we'd have liked for this rig to come with a Fox 34 fork, which would have added only a bit of weight: a few testers complained that the 32 felt anemic when pushed hard.
The Verdict: The Porsche Cayenne of mountain bikes.

Price $3,999 to $7,999 Weight 24.8 lbs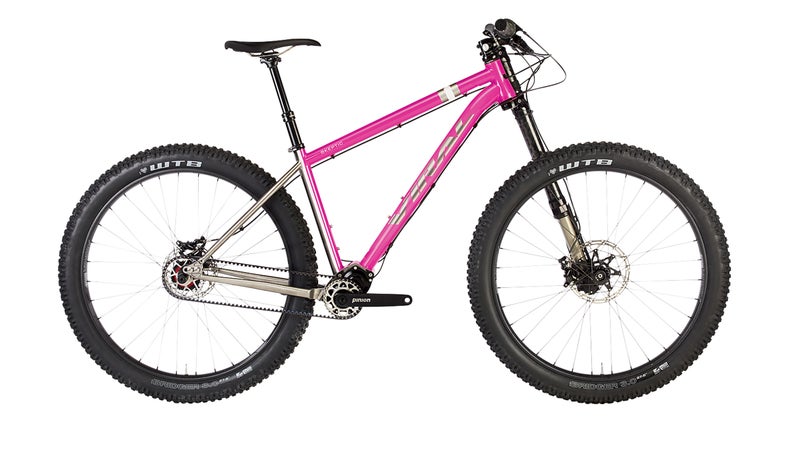 Viral Skeptic
Best For: Rediscovering a love for rigid rigs. 
The Test: From the mind of Niner founder Steve Domahidy, this 27.5+ oddity might be the plushest hardtail we've ever ridden. The titanium tubes feel like they're stuffed with Tempur-Pedic foam, and the three-inch WTB tires cut the rough like shag carpet. Inside the bottom bracket, the Pinion gearbox—a 12-speed with almost double the range of today's biggest 1×11 options—pushes a Gates Carbon Drive belt system. The result is a well-geared machine that's quiet and low maintenance, with a relaxed posture that makes easy work of even the techiest trails. SRAM's new Level brakes proved reliable, and the Race Face Turbine dropper is a great addition. Our only quibble: it's quite heavy at more than 30 pounds. 
The Verdict: An all-mountain play bike for your inner geek.

Price $5,000 Weight 30.8 lbs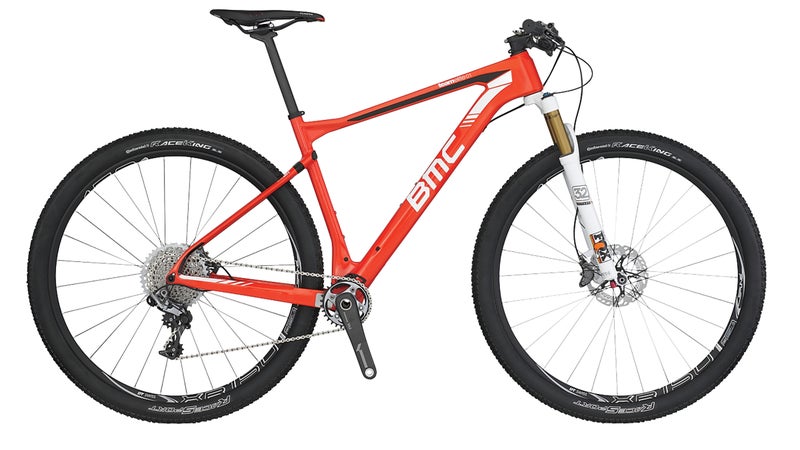 BMC Teamelite TE01
​Best For: Winning XC races in comfort. 
The Test: This carbon 29er is a race ­weapon, but thanks to an elastomer bumper built high on the seat stays and designed to take the edge off the rough, it dismantled the trail, not our backside. The setup yields just 15 millimeters of vertical compliance (also known as frame flex, a measure of comfort). That doesn't sound like much, but when one of our testers raced the Teamelite TE01 in a nine-hour en­durance event, he experienced none of the backache or numb hands typical on a hardtail. Rear traction was grippier, too. The soft-tail design doesn't affect weight—the bike tipped the scales at just 20 pounds, even with the bar-mount-controlled 100-­millimeter Fox Float fork. And while the SRAM XX1 1×11 drivetrain is the right choice for a racer, the 30-tooth front ring left us spinning out on flats. 
The Verdict: Swiss precision and a touch of backside suspension equal a fast, surprisingly pleasant ride.

Price $4,599 to 10,599 Weight 20 lbs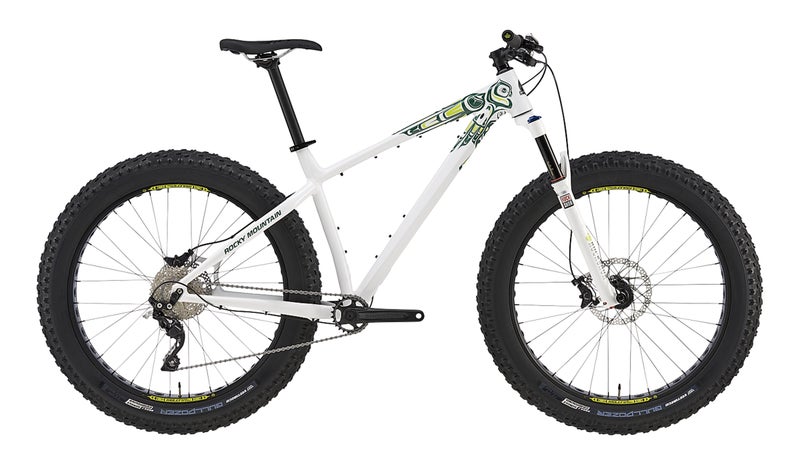 Rocky Mountain Blizzard -50
Best For: Checking out the fat-tire trend. 
The Test: Slip-sliding down snowy singletrack on the Blizzard made us feel like a giddy kid with his first sled. "This could make skis obsolete," one tester claimed. Yet, with its short reach, slack 67.6-degree head angle, and 120-millimeter RockShox Bluto fork, this bike is just as fun in the dirt, where the big tires smooth out rock gardens like steam­rollers. The price is right, too, especially considering the solid Shimano SLX parts. We do suggest upgrading the Sun Ringlé wheels and the 4.7-inch Bulldozer tires, which spin about as well as their heavy-machinery namesake. Replace them with something stiff and light, like the carbon Reynolds Dean and Bontrager Barbegazi. 
The Verdict: Big fun, and one of the sharpest-looking bikes in the test.

Price $2,599 Weight 33.1 lbs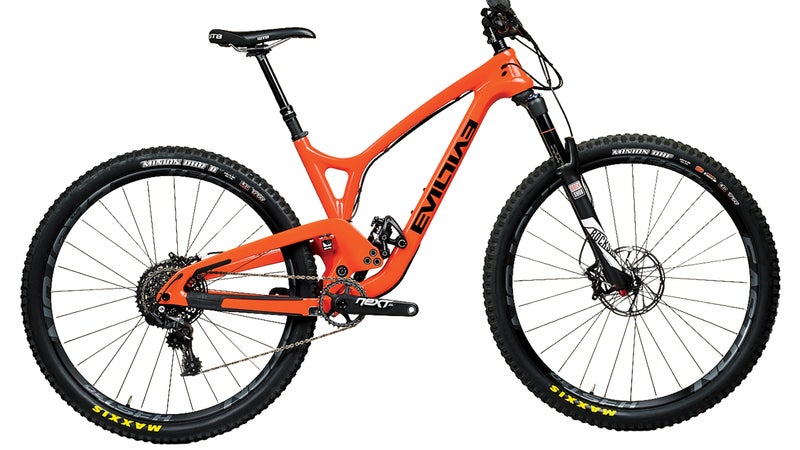 Evil The Following
Best For: Shredders and 29er skeptics. 
The Test: With just 120 millimeters of rear travel, this all-mountain carbon 29er pedals like a hardtail but is more capable than far bigger bikes. The secret? The DELTA suspension (shorthand for Dave's Extra Legitimate Travel Apparatus), the third system from bike guru Dave Weagle. "The best shock tune out of the box I've ever ridden," gushed one tester. "Confidence inspiring in corners and way quicker handling than most 29ers, it makes you want to go fast." The build is equally inspired, with a 130-millimeter RockShox Pike fork and a stiff Race Face Next SL crank. But while we loved the handling of the Easton Heist wheels, we beat up the soft rims. If it hadn't been for the advent of plus-size, the Following would easily have won Gear of the Year. 
The Verdict: The consummate all-around bike for those who like to hang it out there.

Price $4,999 to 6,599 Weight 28.1 lbs
Devinci Troy Carbon RR 
Best For: Pretty much everything. 
The Test: With 150 millimeters of travel and a moderate 67.5-degree head angle, this is a superb all-around machine. "It just does what you want it to," raved one impressed tester. The parts range from excellent (the confident 150-millimeter RockShox Pike RCT3) to solid, though for the money the portly SRAM X01 crank and Avid Elixir 9 brakes underwhelmed. Still, the bike is reasonably lightweight even with those parts, allowing us to rail the Troy hard uphill and down—we even picked off a few Strava segments around Sedona, Arizona. It was especially popular with women and shorter riders, as the stand-over height is low. Trade in your collection of bikes for this one. We promise you won't miss them. 
The Verdict: A true shape-shifter, ­sprightly enough for all-day trail rides yet rugged enough for enduro.

Price $2,399 to 6,599 Weight 27.5 lbs