The Best Road Bikes of 2016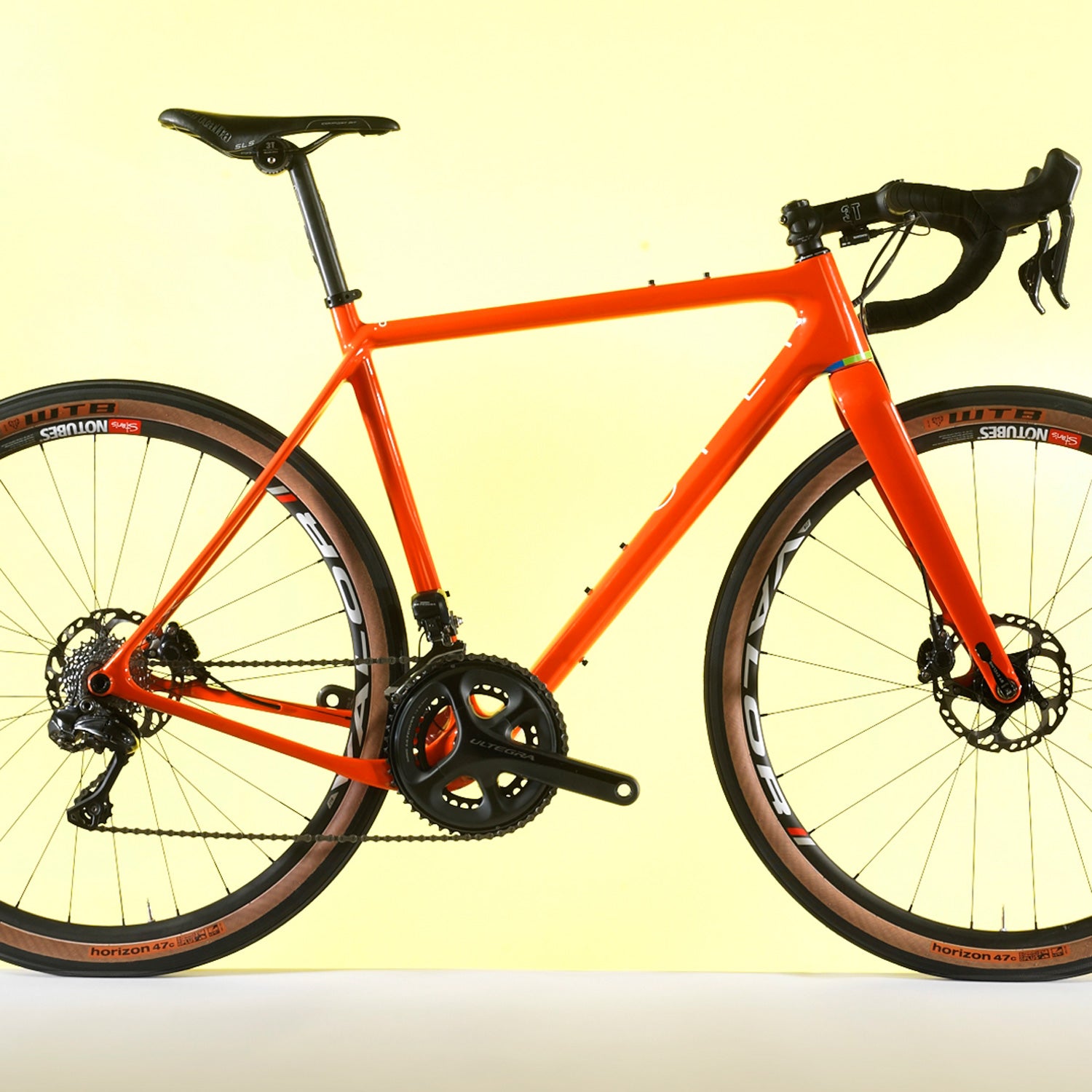 Inga Hendrickson
Heading out the door? Read this article on the new Outside+ app available now on iOS devices for members! Download the app.
We're witnessing a sea change in what road bikes look like and how they perform. Manufacturers are realizing that consumers don't need the lightest, most aggressive designs used by professional riders, and they're turning out machines that are more versatile and user-friendly. While the racing world has resisted disc brakes, for instance, bike companies are keen on their advantages and are pushing to make them standard. Modern geometries lean toward stability, and smarter tube shapes continue to boost comfort. Tires and rims are getting wider, improving traction and ride quality. And as the gravel market grows—with bikes like our Gear of the Year winner built to handle asphalt, dirt, and even light trails—the roadie is becoming more capable and fun, no matter where your next adventure leads.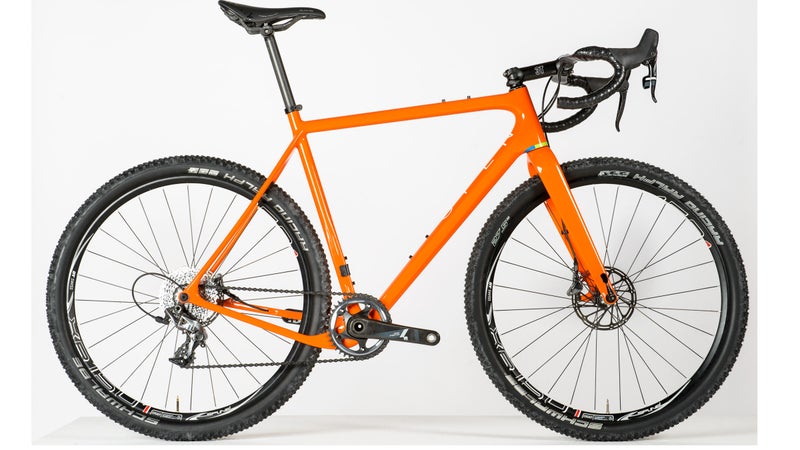 Open Unbeaten Path 
Gear of the Year
The Unbeaten Path is the rally car of road bikes: blazingly fast and light (just over 17 pounds with skinny tires) yet muscly enough for gravel and slickrock trails. This carbon machine gets the adventure recipe right by mating road geometry with mountain-bike tire clearance. The UP can accommodate everything from 700c wheels with 40-millimeter tires to 650b hoops with 2.1-inch rubber—more than half an inch wider than most bikes in this class. Details are spot-on, too, with powerful braking, thanks to 160-­millimeter discs; stiff mountain-size through-axles at the front and rear; and four sets of bottle bosses, including one on the top tube for an integrated feedbag. "It's the universal road bike," said one tester. "There's nothing it can't do well." 

Price $2,900 (frame only)  Weight 17.6 lbs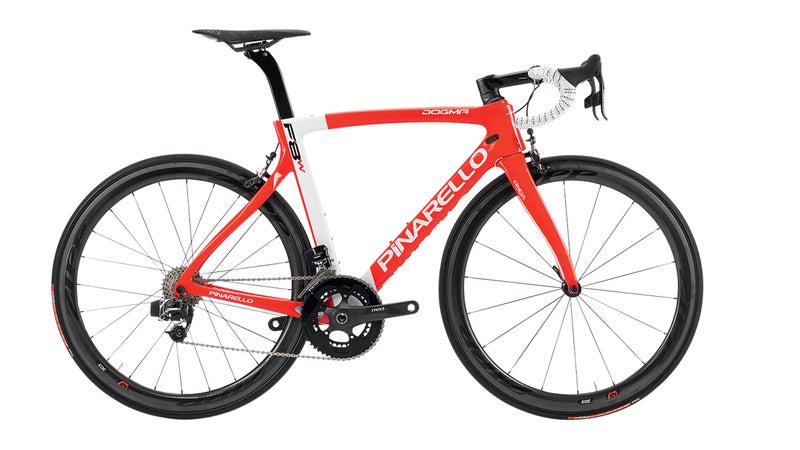 Pinarello Dogma F8W
Best For: Pro-tour victors. 
The Test: Only two companies got early ­access to SRAM eTap—the world's first wireless electronic drivetrain—and Pinarello took advantage by building an eTap-specific model of its Tour de France–winning frame. The new components are a revelation, with a unique shifting mechanism (the right lever shifts up, the left shifts down, and both at once move the front derailleur), and no wires means easy installation. The frame is equal to the high-tech parts, with best-in-test power transfer, solid handling on everything from steep climbs to snaky descents, and a surprising amount of comfort given its race pedigree. 
The Verdict: You can have perfection—provided you're willing to pay for it. 

Price $11,500  Weight 16 lbs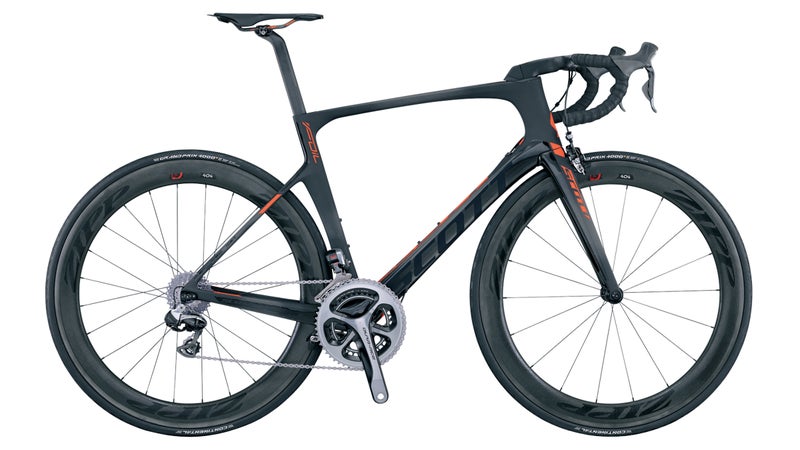 Scott Foil Premium
Best For: Free watts. 
The Test: The second coming of the ­aerodynamic Foil is stiffer, lighter, and slipperier than its predecessor. But the most impressive stat is the 89 percent increase in vertical compliance. Translation: In addition to being faster and more efficient, it's also more comfortable. "Not harsh like most aero bikes," a tester said. The Shimano Dura-Ace Di2 drivetrain is the smoothest available, and the brakes outperform any rim variety. The Zipp 404 Firecrest wheels felt more stable in the wind than previous versions. Our only niggle: some riders found the seatpost and integrated stem too flexy. 
The Verdict: An all-around excellent ride that just happens to cheat the wind. 

Price $12,000  Weight 15.4 lbs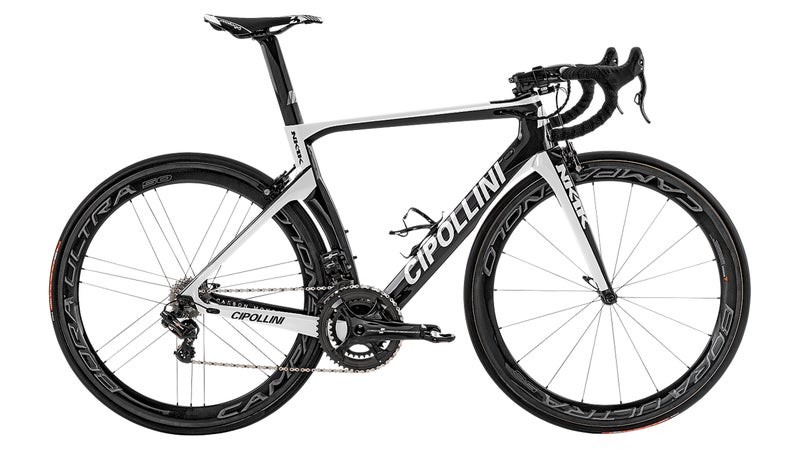 Cipollini Nk1k 
Best For: Racing and looking the part.
The Test: The Nk1k is fast and flashy, like company founder Mario Cipollini, the Italian sprinter who racked up 191 wins. The brand dubs this its "everyman" model, with a taller headtube and shallower seat-tube angle, but that's like calling it a street-legal Ferrari. This machine was the stiffest in the test—­aggressive in its angles and exceedingly fun if crits are your game. We loved the Shimano Dura-Ace group, although the Campagnolo Bora Ultra 50 wheels made for mediocre braking. But this bike's for blazing, not stopping, and the wild carbon tubes and Cruella De Vil detailing ensure you're seen as you fly past. 
The Verdict: Great for speed demons. If you want the pomp, get the frame and build it yourself for less.

Price $7,299 (frame only)  Weight 15.9 lbs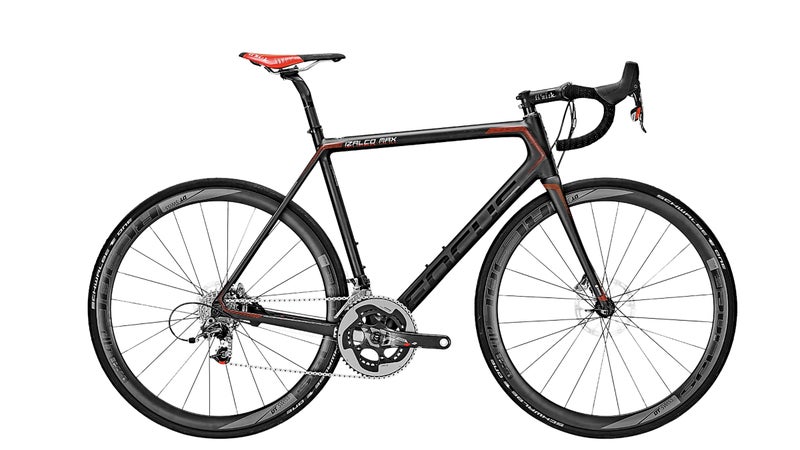 Focus Izalco Max Disc Red 
Best For: Racers who want disc brakes. 
The Test: This year the UCI finally ­allowed season-long testing of disc brakes in the pro peloton. That means fast, hard-edged race steeds like the Izalco Max are now available with superior stopping power. On descents the bike tracks like a freight train (and not of the runaway variety), which we credit to the extra grab and finesse of the SRAM Red hydraulic discs. "You can brake later and carry more speed through turns," raved one tester. Not everyone loved the SRAM Red 22 shifting, but praise was unanimous for the shallow-drop Fizik Cyrano bars and crisp, tubeless-ready DT Swiss RC38 carbon clinchers (complete with through-axles).
The Verdict: With a different group set, the Izalco Max would have easily earned our Gear of the Year award.

Price $6,800 Weight 16.1 lbs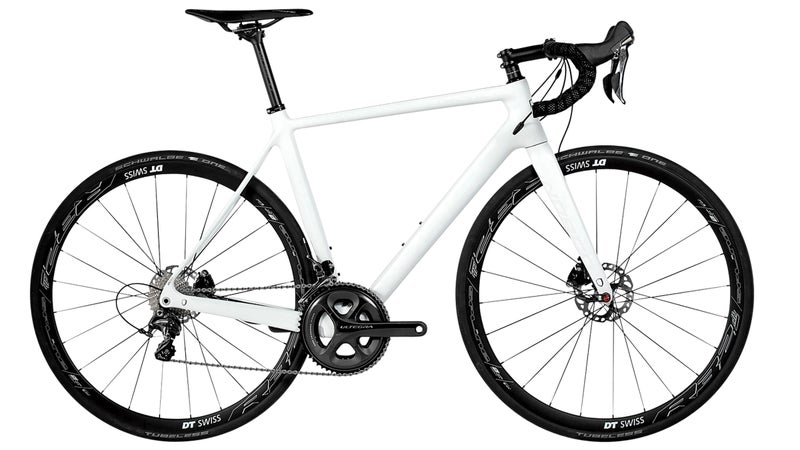 Norco Tactic SL Disc Ultegra 
Best For: Everyday riding. 
The Test: This cruiser was the sleeper of our test. Its understated looks belie tons of value: through-axles front and rear; a full ­Shimano Ultegra drivetrain and hydraulic brakes, which offer the best feel and ergonomics for the money; clean internal cable routing; and solid, tubeless-ready DT Swiss R32 wheels. The slightly shorter reach and taller headtube gave the Tactic an easygo­ing feel, though the tight chainstays still made for quick acceleration. That said, it's not the lightest roadie around (alloy wheels don't help), and a few testers noted that 
the 140-millimeter rotors yielded less power than other disc brakes.
The Verdict: An adventure machine that sits right at the intersection of performance and value.

Price $2,025 to 7,015 Weight 18.1 lbs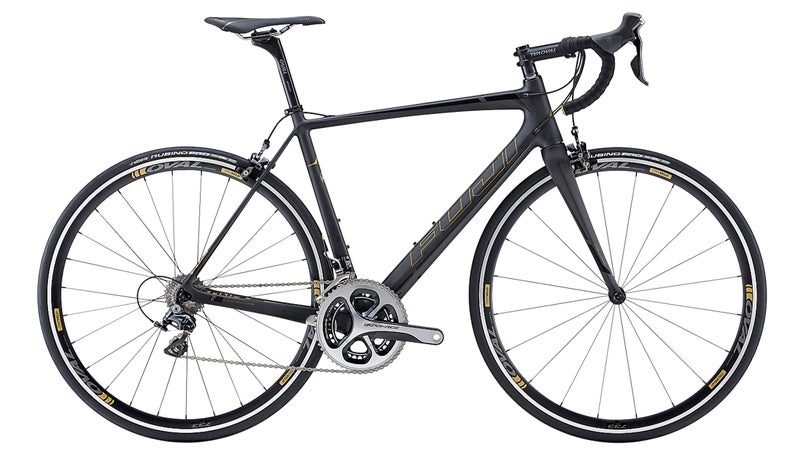 Fuji SL 1.5
Best For: Scratching your competitive itch for less. 
The Test: Year after year, Fuji delivers the best bike value of our test. Case in point: the SL 1.5, which is as good as racers costing twice as much. For less than five grand, you get a complete Shimano Dura-Ace group set (the gold standard in components), and a bike that's lighter than UCI standards—14.4 pounds, less than any other in this issue. This carbon race rig was balanced on the flats, explosive on steep climbs, and rooted on even the most technical descents. Sure, Fuji saves money by using its house-brand Oval components, but we've found these to be as refined as anything else out there for the money. You can always get better wheels, but not for this price. If only there was a disc-brake model. 
The Verdict: We'd proudly pit this against most other race bikes on the market. 

Price $4,740 Weight 14.4 lbs