Bike Snob
How to Not Get Your Bike Stolen
Riding bikes is easy. Keeping bikes is the hard part.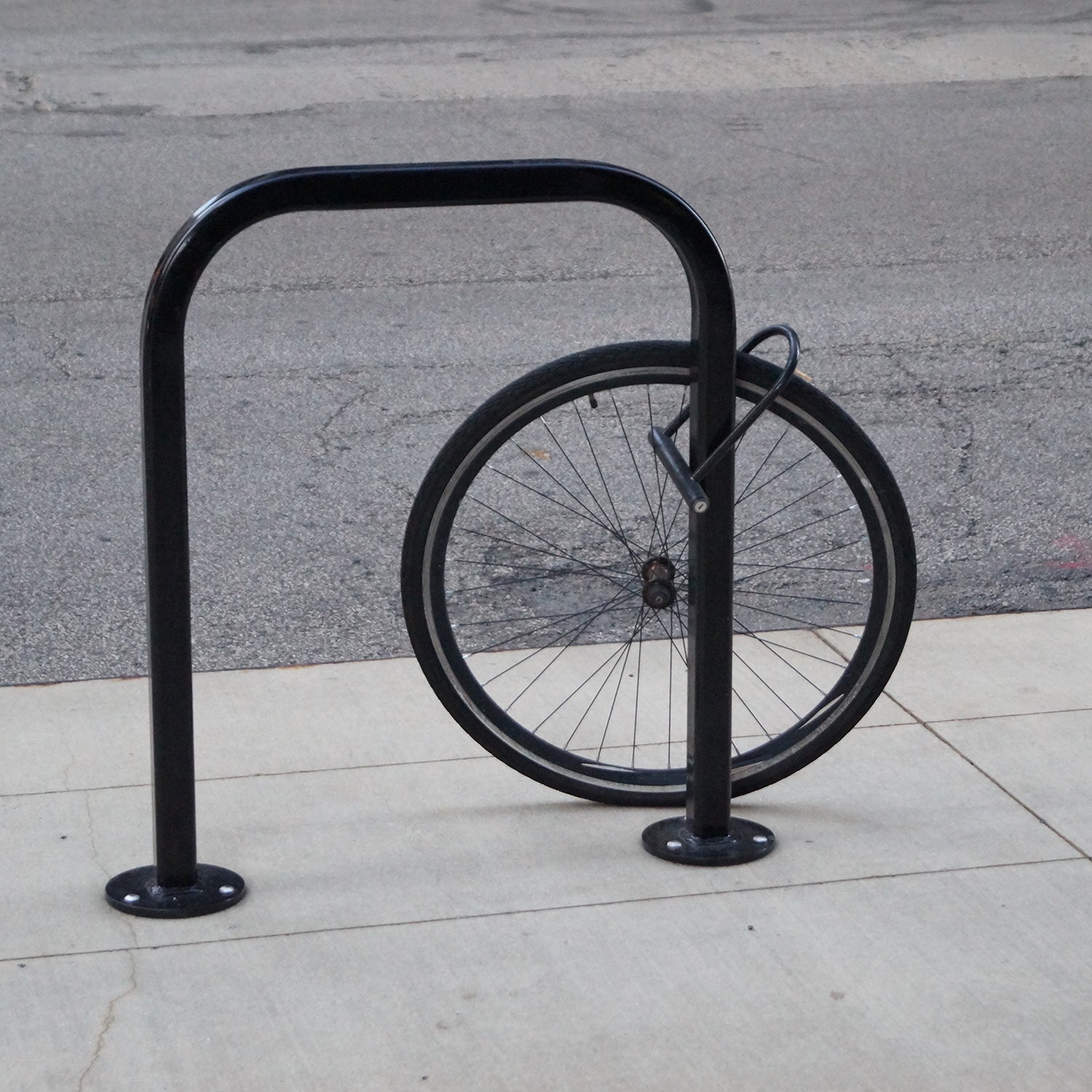 Uli_B/iStock(Photo)
Heading out the door? Read this article on the new Outside+ app available now on iOS devices for members! Download the app.
There's no vehicle more liberating than the bicycle: it's lightweight, mechanically simple, profoundly efficient, and blissfully free from onerous registration and licensing requirements. (Unless you live in one of those places where they're selectively enforced.) Unfortunately, these same attributes are also what make bikes so easy to steal. Just as effortlessly as you throw a leg over your bike, a thief can roll it right out of your life. Thanks to the current bike boom, there are also a lot more bikes to steal, with bike thefts up 24 percent in 2020 over 2019.
Besides "sharing" the road with motor vehicle traffic, thwarting bike thieves is probably the biggest challenge you'll face as a cyclist. (Seating stubborn tubeless tires is a distant third.) Moreover, if you actually use your bike to its maximum potential—for shopping, for transportation, for socializing, for recreation—you'll need to leave it unattended from time to time.
So how do you make sure your steed will still be waiting for you at the hitchin' post when you saunter out of the local watering hole?
Attitude
Obviously securing your bike requires locks, but your mindset is your first line of defense. Thieves prey upon laziness and inattention, and we've all left our bike unattended and unlocked at one time or another. "I'll just be a minute, it'll be fine," we tell ourselves—but a minute is all it takes. Train your mind and cultivate discipline. Any time your bike leaves your sight, no matter how briefly, you should remind yourself that this could be the last time you'll ever see it, and then take every step necessary to decrease the likelihood of that scenario.
Also, if at all possible, you should own a dedicated "lock-up" bike in addition to your pride and joy(s)—a serviceable yet non-precious sacrificial lamb you won't be devastated to lose. Save your "good" bike for those days when you know it will be under you or beside you at all times. Bike theft can be soul-crushing, but they can't crush your soul if it wasn't invested in the bike in the first place. Forget all that n-plus-one stuff—the ideal number of bikes to own is n plus whogivesashit.
Hardware
When it comes to spending money on bike parts, some consumers are understandably skeptical: many components are governed by the law of diminishing returns, which is why the only practical difference between Shimano Dura Ace and 105 is several paychecks and the weight of a few loogies. However, when you're talking about locks, the "bang for your buck" scale is far more linear. And an expensive well-engineered lock is indeed vastly more secure than its flimsy and inexpensive department store counterpart.
When shopping for a lock, don't even look at the price tag—get the toughest lock you can reasonably carry (your bike, after all, is likely worth a lot more than the lock). Heavy-duty chain locks like the New York Legend from Kryptonite are not only strongest, but have the extra length that allow you to secure your bike to a wider variety of stuff, and may even allow you to secure a wheel or two as well. However, unless you ride a cargo bike, a chain lock may be too much to schlep on a regular basis. In this case, a well-engineered U-lock like Kryptonite's Evolution or New York (supplemented by auxiliary locks, see below) is a good alternative.  Folding locks like those from Abus's Bordo series also provide good security while giving you a little more size to work with than a U-lock.
Cable locks are fairly useless on their own in all but the lowest-risk areas, though they do make decent secondary devices for securing wheels to frames, as well as adding an extra layer of inconvenience for thieves when used in conjunction with something more robust. Using a U-lock without an auxiliary cable lock is like going commando. Using a cable lock by itself is like walking around in your underwear. When locking up in high-theft areas like Manhattan, I've had good results securing my very non-precious sacrificial singlespeed with an Evolution U-lock and a braided steel cable. Shop from reputable lock companies like Kryptonite and Abus, and skip the nifty Bluetooth lock you saw on Kickstarter.  If you're fortunate enough to have a good local bike shop, ask for their recommendation, as they've often got the best perspective of what's going on in the streets.
Technique
Even the best lock is only as strong as whatever you attach it to, and there's no point using the New York Fahgeddaboudit/You Talkin' To Me?/I'm Walking Here! lock if you're gonna go ahead and affix it to a chainlink fence that can be cut in seconds with a pair of tin snips. Material strength isn't the only concern, either. Locking your bike is a logic puzzle, and while some common objects may seem like immutable parts of the streetscape, they may be easily undone in a way that is not immediately apparent. Example: I once locked my bike to the leg of a mailbox, which the thief then unbolted from the sidewalk. Bye-bye, Cannondale.
Inspect what you're locking to. Grab it. Shake it. Is it loose in the ground? Is it a closed loop, or is there some way a thief might be able to get your bike off of it without cutting your lock, like taking a key off a keyring? If you're using a chain, wrap it tight to take up the slack so the thief has as little as possible to work with. If you're using a U-lock, try to position it so there's no room for the thief to insert a prybar. Always lock your bike by its frame, not by your wheel or your seatpost or some other easily removable part of your bike.
Most importantly, take your time. It's surprisingly easy to miss your frame when U-locking your bike to a signpost at an odd angle. Before you walk away, study your lockup job and look for any mistakes. Remember reading Wacky Wednesday as a child? (Or to your child?) Apply the same degree of attention to locking your bike.
Pilfer-Proofing
Some thieves are general practitioners and steal the whole bike, while others specialize in removing components. Wheels, saddles, and accessories are the most commonly snagged items, but ultimately no part of your bicycle is safe, not even your cockpit. (Yes, I have had my cockpit stolen.)
Of all your bike's parts, the wheels are the big-ticket item. "Quick-release" axles are exactly what they sound like, so if your bike has them don't leave it for any length of time without either locking both wheels to your frame, or else replacing the skewers with something keyed or otherwise theft-proof, like these wheel locks from Pinhead. Add some theft-proof bolts to your seatpost clamp and stem while you're at it. All it takes to nab that Brooks saddle or that Thomson seatpost are a few twists of an Allen wrench. As for your cockpit, if you're running a fancy stem, carbon bar, and high-end shifters, that's as tempting to a pro bike thief as a 12-point rack is to a buck hunter—and taking that trophy is a small matter of undoing a few hex bolts and cutting a few shifter and brake cables.
And of course take any blinkies, saddle bags, Bluetooth speakers, or genitalia-themed novelty lighting with you when you leave the bike. (Better yet, avoid the genitalia-themed novelty lighting in the first place.)
Route Choice
Most bike thieves prefer to work unseen, but bikejackings can and do happen. (Delivery workers on e-bikes are especially vulnerable.) If you live and ride in an area where thieves target bicyclists, plan your route accordingly, particularly at night. While bike paths and greenways offer safety from motor vehicles, their secluded and separated nature can also leave you vulnerable to assailants as you're unable to quickly change your route. Stick to roads where you can quickly change course in the event of a roadblock, or where there's enough activity to discourage such brazen thieves in the first place.
Demand Better Bike Parking
While bike theft has traditionally been a "you're on your own"-type problem, there is policy you can support that can make things better for everyone. Bike lanes are just one aspect of bike infrastructure. Tell your city to provide riders with more bike parking (New York City will install 10,000 new bike racks in the next year) and to support next-generation parking solutions. The more secure parking options you have, the less likely it is that you'll have to improvise and potentially lose your bike in the process. In the meantime, browse some Dutch bicycle parking porn to see what's possible.
Or, you know, just get a folding bike and take it inside with you. Problem solved.
Lead Photo: Uli_B/iStock
Trending on Outside Online