The Gear I Used to Bike Across Death Valley
Everything one cyclist packed for a blistering, long-distance pedal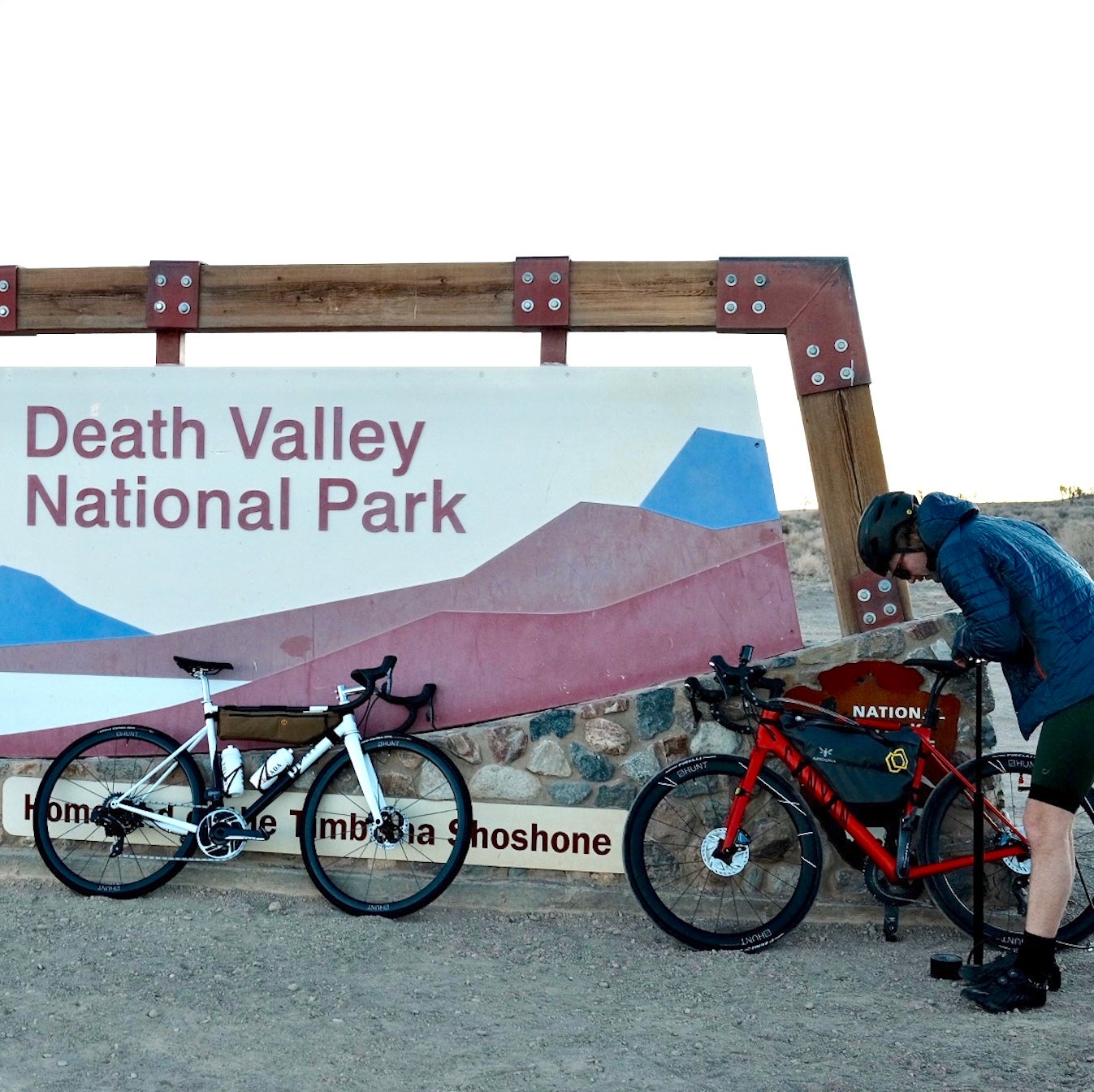 Courtesy James Lynch
Heading out the door? Read this article on the new Outside+ app available now on iOS devices for members! Download the app.
I expected the heat from the incessant sun. But at sunrise, it was the cold that gave me grief, numbing my fingers as I fumbled with my tire's Presta valve. I wanted to make sure everything was perfect for my ride across Death Valley, but I was challenged before I even started.
The idea was simple: ride west to east along California State Route 190 across Death Valley National Park. I'd start at the entrance sign near Darwin, California, and pedal 68 miles to the entrance sign near the Nevada border. It was a chance to challenge myself outdoors only a few hours' drive from my home in Los Angeles.
The distance didn't worry me too much. But the 8,000 feet of climbing, combined with the desert heat? That's what cast doubt when I told friends my plans earlier that week. I tried to ignore the uncertainty as the morning sun crested the eastern mountains and warmed my face. I tucked my chin into my jacket and started into the valley.
If I was going to do this, it had to be now, not only before rising global temperatures made the place uninhabitable, but in early March, when temperatures usually hovered around 80 rather than peaking deep into the triple digits.
The relatively mild heat didn't concern me nearly as much as vehicles. On climbs, descents, and flats, the scariest moments came from cars passing uncomfortably close, uncomfortably quickly, heading—where? I couldn't be exactly sure. Heat doesn't hit you hard at 80 mph. It creeps up, sucking energy until all that is left in its place is the doubt. Why am I so tired? How many more miles do I have to climb? Why am I doing this?
I hit my darkest moment around mile 58. The road extended cruelly straight into the mountain pass. I had already climbed thousands of feet, but there were ten miles and thousands more feet to go. It was 95 degrees. I stared at the asphalt between my handle bars, sweat dripping onto my headset from the tip of my nose, and tried to think of little more than the up and down motion of my legs.
Then, something caught my eye at the side of the road: the nickel-sized purple flash of a spring wildflower surrounded by a sea of lifeless brown dirt. The two of us, survivors in an inhospitable place. Just another unexpected surprise. I kept pedaling.
About seven and a half hours after my dawn start, I rolled out of California and into Nevada. As I touched the eastern welcome sign, I felt relief, joy, and appreciation for the beauty and challenge of this unforgiving place.
I relied on my bike and extra gear to keep me moving through Death Valley. From grippy bar tape to a carbon fiber wheelset, here's what I brought with me on this long-distance desert ride.
---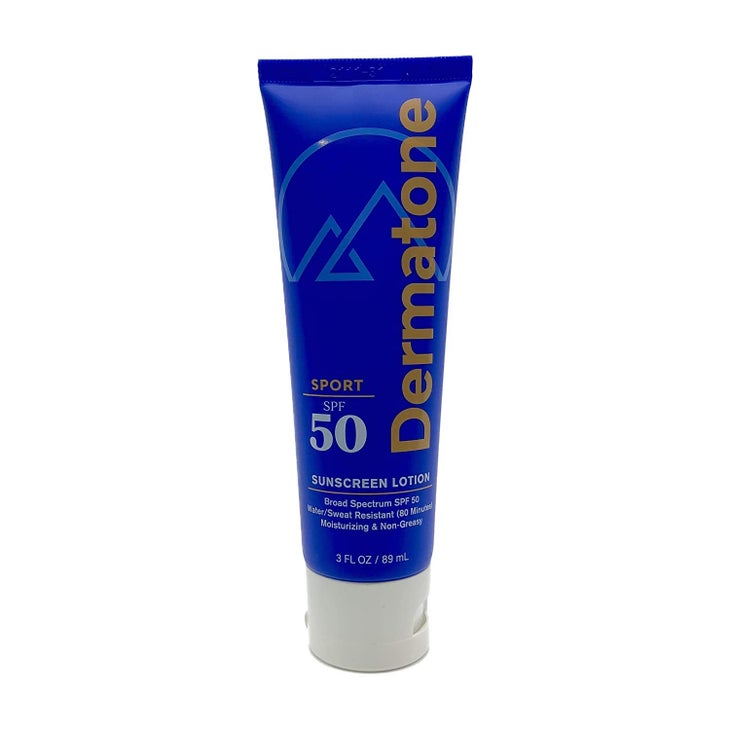 Dermatone SPF 50 Sunscreen ($19)
My skin is not made for the California desert sun. That's why I rely so heavily on SPF 50 sunscreen on big outdoor days. My favorite is this Dermatone sunscreen in a three-ounce tube. It isn't greasy and didn't make my hands, and therefore my handlebars, feel slippery. I reapplied a few times during the ride to avoid burning, even on my especially sensitive cheek bones. Another perk: It doesn't get runny when mixed with sweat, so I never had to deal with stinging eyes.
---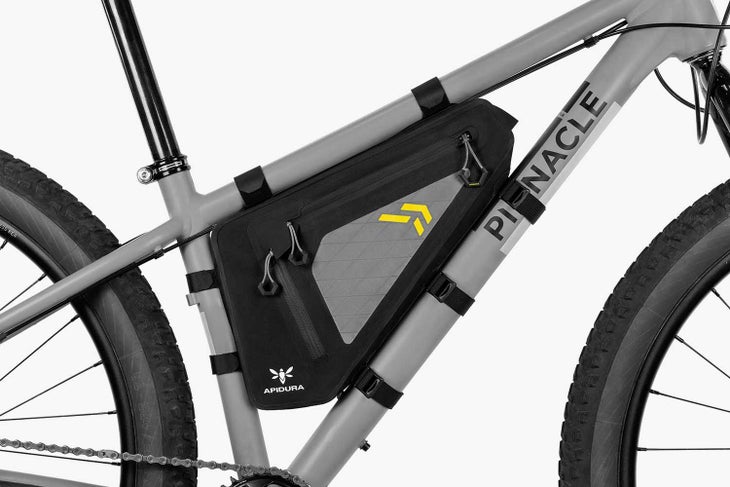 Apidura Backcountry Full Frame Pack ($189) + 3L Bladder ($63)
Staying hydrated was one of my biggest concerns on this trip. There was only one place—Stovepipe Wells—about halfway through where I could refill. Bottles tucked into my jersey weren't going to cut it. The Apidura Frame Pack and 3L Bladder did the trick nicely. The triangular bag straps with Velcro to your bike's frame without getting in the way of  your legs. The bladder fits snugly in the bottom of the frame bag near the bottom bracket. Not only is it easy to fill and load the bag, but the bladder's low placement lets you carry a lot of water without feeling sluggish or top heavy. My bike felt almost as nimble as when completely bare. A long tube and valve snakes out of the bag and attaches near the handlebar for easy drinking, even one-handed. The bag even had plenty of room for my tools, extra layers, and snacks.
---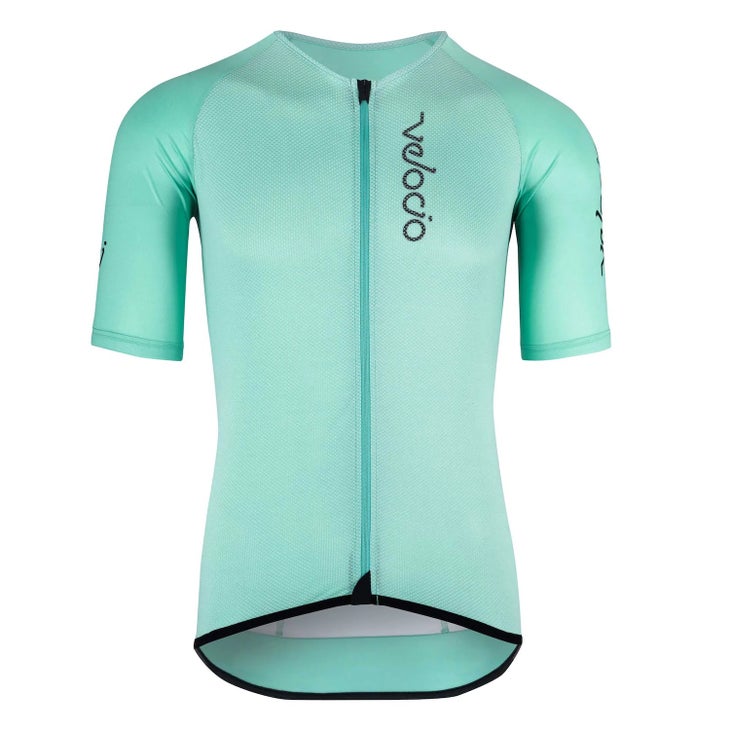 Velocio Radiator Mesh Jersey ($149)
There is nothing worse than a sweaty jersey sticking to your chest and chaffing. The Velocio Radiator Mesh jersey was a lifesaver. The front mesh is made of Polartec Delta fabric, a plastic-based knit that uses hydrophilic and hydrophobic yarns to disperse moisture and increase cooling. It felt great when a breeze hit my chest. Even with all that air flow, it still offers sun protection. The recycled polyester fabric on the shoulders and back has UPF 30 protection to prevent burning while you're bent over your bars. This has quickly become a staple for hot, sunny rides.
---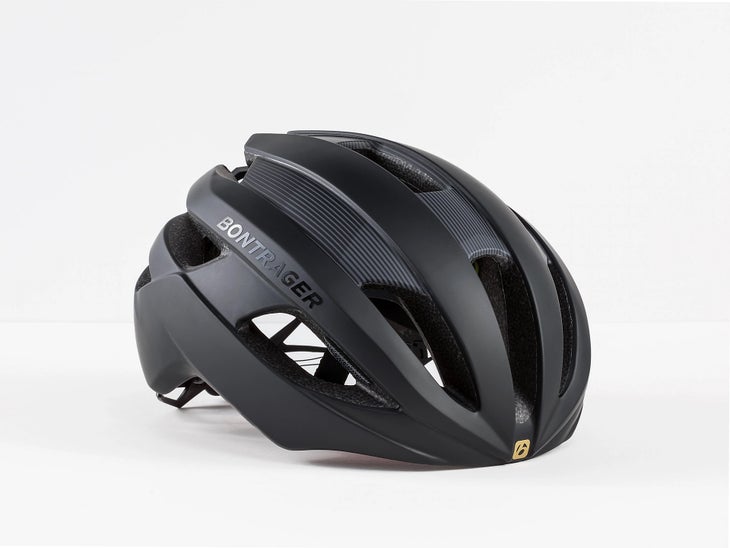 Bontrager Velocis MIPS Road Helmet ($225)
When the afternoon heat came, my head stayed comfortable thanks to this Bontrager helmet. Not only does it have the features you want, like a BOA tightening adjustment and aero design, it is also specifically designed for high air flow to keep your head cool. This is one of those helmets you forget you're wearing because it is so comfortable. It is exceedingly lightweight, so it didn't bother my neck even after hours of looking up over my handlebars. I also have an exceedingly large head which means I don't fit in most cycling caps. Thankfully, the pads on the inside are supremely comfortable and do a great job of soaking up sweat without causing any rash or irritation.
---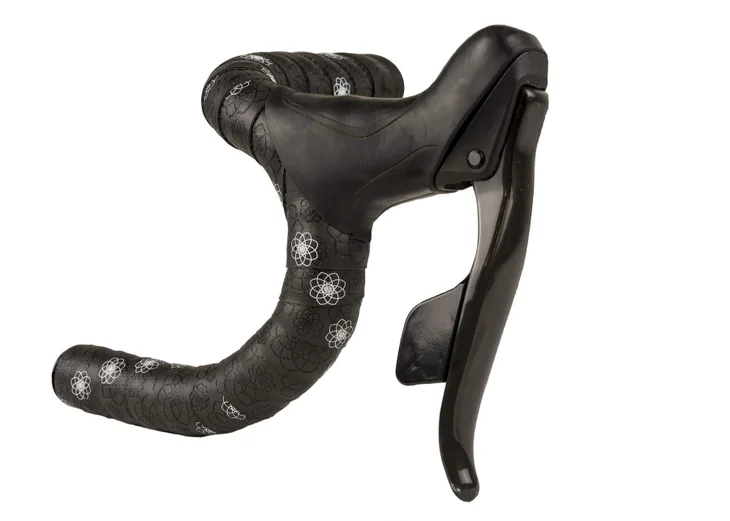 Silca Bar Tape ($46)
The last thing you want is to slip off your bars on a descent because of your own sweat. Embarrassing and terrifying. This Silica Bar Tape is particularly tacky and grippy, even when wet. Even though it's thin, the tape feels as cushioned as a much thicker tape. This is a huge relief after hours of road chatter. But it also wraps tightly to prevent bumps and wrinkles. It costs a bit more than other tapes, but for long rides, a tactile grip is absolutely worth it.
---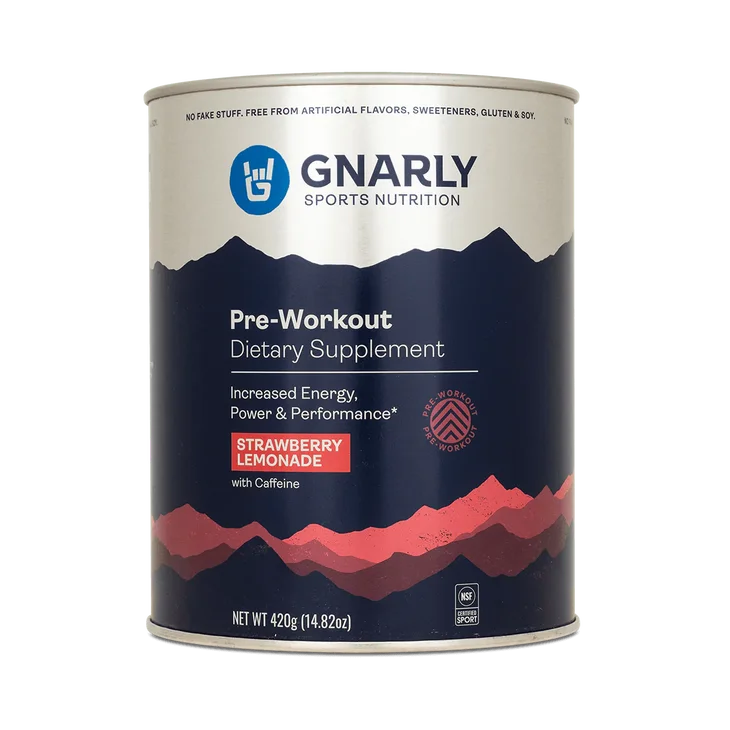 Gnarly Nutrition Pre-Workout ($42)
Of course you need water on a big ride, but you also need to replace the salt and calories you lose through rigorous movement. I started my day with Gnarly Nutrition Pre-Workout, a flavored powder mix with beta alanine, citrulline malate, and caffeine (there's also a non-caffeine option).. While I love coffee, it never sits well in my stomach on long rides. This pre-workout was the perfect way to get my fix without turning my stomach. It tasted great, though I ended up diluting it with water so it would last longer through my ride. When I needed more mid-ride, I drank water blended with Honey Stinger Rapid Hydration Mix.
---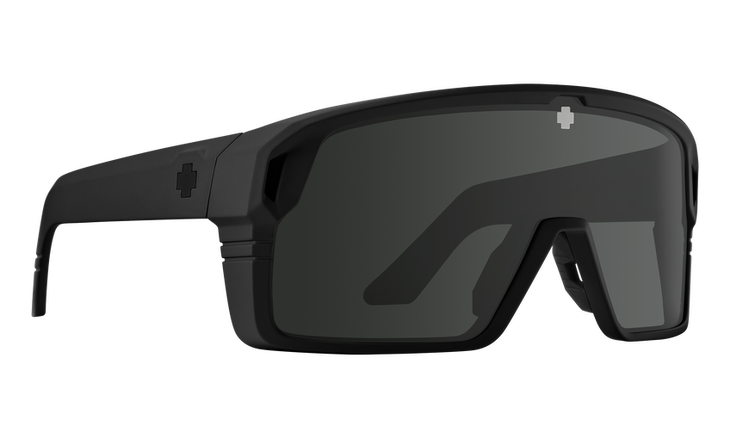 Spy Monolith Sunglasses ($190)
When shade is minimal, wide coverage becomes essential. These sunnies are massive, which may seem ridiculous, but I was grateful for how much of my line of sight was protected from the sun. The glasses vent well so you never have to worry about any fogging, and the lens curves with your face to minimize distortion, even looking out  over desert expanses. The thick arm and rubberized nose keep the glasses in place at any speed, no matter how sweaty your face gets.
---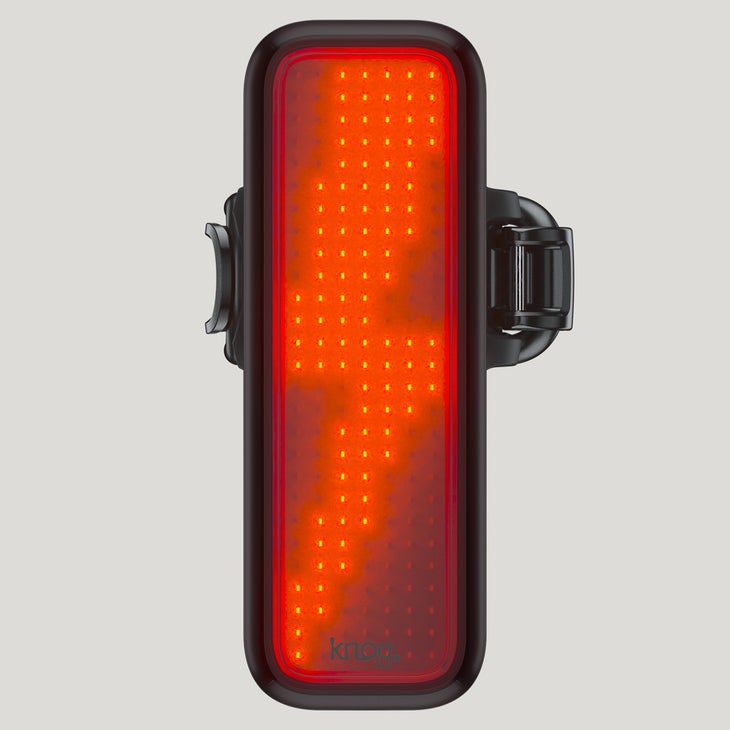 Knog Blinder V Bolt ($50)
When drivers are distracted by great views, visibility gear reminds them of the cyclist in front of them. This Knog rear light puts out an impressive 100 lumens to grab people's attention in daylight, and you can change the light pattern from solid to a variety of blinks. My favorite graphic flash pattern is the lightning bolt, which makes me even more noticeable. When it needs more juice, the USB charging plug is built in so you don't need a cord, just a cube. One fewer cord to pack is always appreciated when you're distracted by your other gear.
---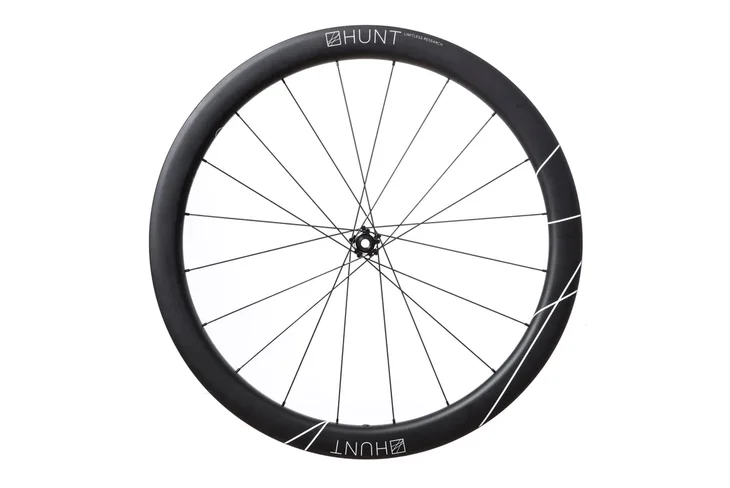 Hunt 48 Limitless Aero Disc Wheelset ($1,399)
If you're looking to make a big change without buying a new bike, wheels are one way to modify your current setup. Before this ride, I switched from aluminum wheels to these carbon fiber Hunt wheels with new hubs. I was hoping for more speed with fewer watts, and I got what I paid for
The change was noteworthy. The bike felt far snappier, my speeds increased, and the bike felt lighter beneath me, even when weighed down with all my gear.I couldn't believe the change these Hunt wheels made on the flats and on my descents. Just be careful with strong breezes because the wider wheel can catch more wind than you expect.
Lead Photo: Courtesy James Lynch
Trending on Outside Online