King of the World's Hardest Mountain Bike Race
Meet Josh Kato, who last week set a blisteringly fast course record on the 2,745-mile, self-supported Tour Divide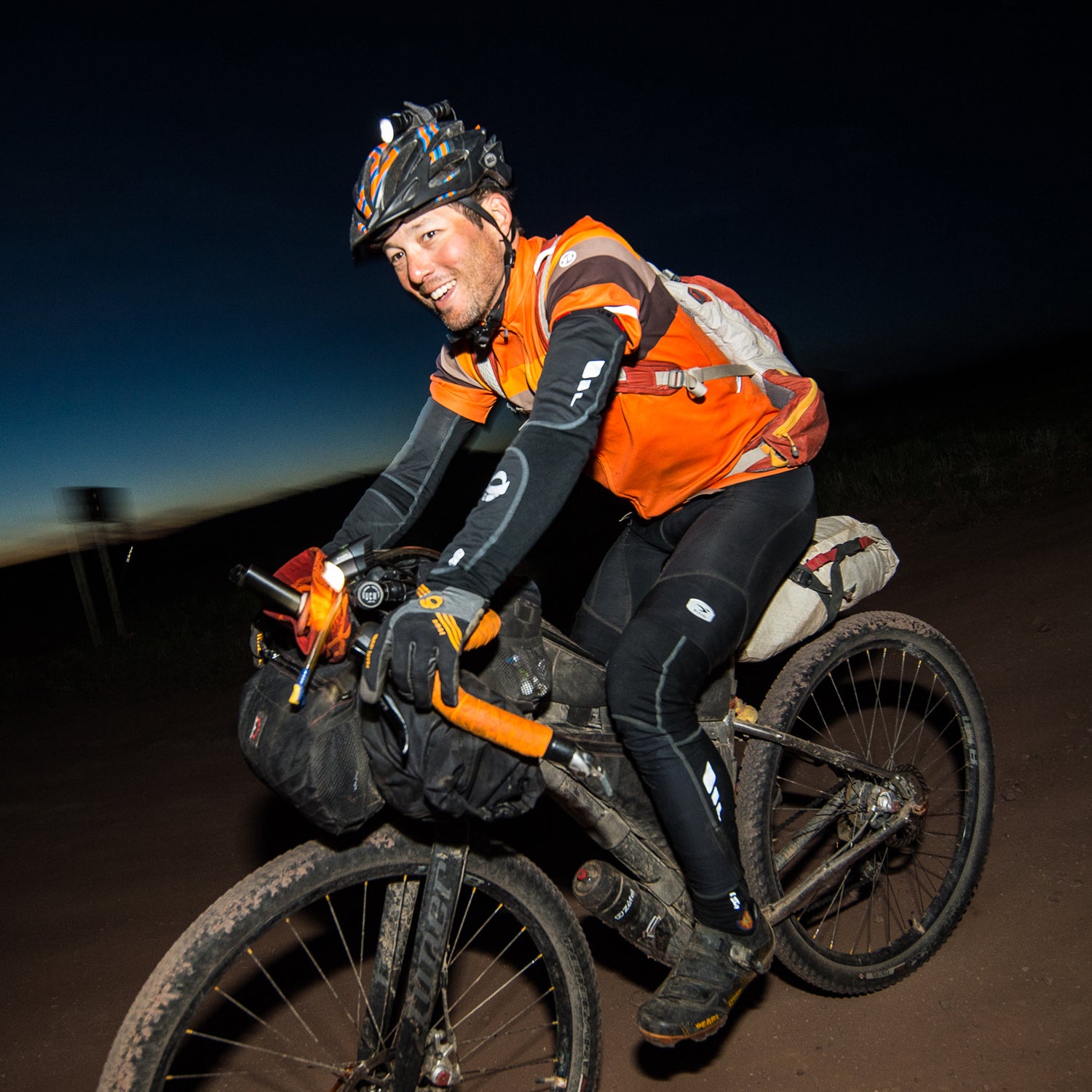 Heading out the door? Read this article on the new Outside+ app available now on iOS devices for members! Download the app.
Earlier this week, Josh Kato, a 40-year-old nurse from Washington State, won this year's edition of the Tour Divide, setting a new course record of 14 days, 11 hours, and 37 minutes. 
That's over a full day quicker than the previous record, set by Jay Petervary in 2012, and it also bested—by 18 minutes—the unofficial fast time on the course put up by Mike Hall in the fire-rerouted 2013 edition. 
Simply put, Kato covered the 2,745-mile distance faster than anyone, ever, averaging almost 190 miles a day.
The speedy finish was partly a function of this year's warm weather, which made for a fast passage up north where snow-choked passes have brought riders to a slow grind in previous years. 
Favorable conditions aside, winning was no easy feat, as the race stayed uncharacteristically close. Kato rode between tenth and third place until the very last day, when he caught and dropped the lead duo of Jay Petervary and Neil Beltchenko with less than 100 miles to race. In the end, he finished just 25 minutes ahead of Petervary and 45 up on Beltchenko—the equivalent of a sprint finish in the context of such a long race.
We caught up with Kato a few days after his win as he was on his way north to do a bit more bike touring on the Divide route with his wife, who finished the event last year while Kato was forced to drop out because of injury. 
How, we wanted to know, did a relative novice with almost no ultra experience beat one of the most seasoned endurance racers out there? Humble and easygoing, Kato seemed as surprised as anyone at what he had accomplished.
OUTSIDE: First off, congratulations. From what I understand, this ride was first and foremost about making good on last year?
JOSH KATO: By the time I got to the Jackson Lake, [Wyoming], area last year, it was pretty clear that my race was over. The hamstring tear was the main problem that prevented me from continuing to race. I physically couldn't turn the pedals over anymore. I just wanted to finish, and it was a big downer that I couldn't do it. 
You rode almost 700 miles last year, in mostly wet, cold conditions, with a torn hamstring, an infected wound, and a fractured fibula. Did you ever think back on that hardship and consider not returning to the Tour Divide? 
Before the Tour Divide, I hadn't raced in 24 years. I had never really done an ultra-endurance race, so I went into it not knowing how it would all play out. 
I think everyone out there deals with something at some point. You think that if you just work through it, whatever the trouble is will eventually just go away. For me, anyway, it was always about an internal dialogue to see whether or not I could do it. 
But despite all the trouble, I was still having fun out there. So as soon as I realized I couldn't go on, I knew I was going to come back. It kind of gnaws at you. You put so much time and effort into it, you kind of have to see it to completion.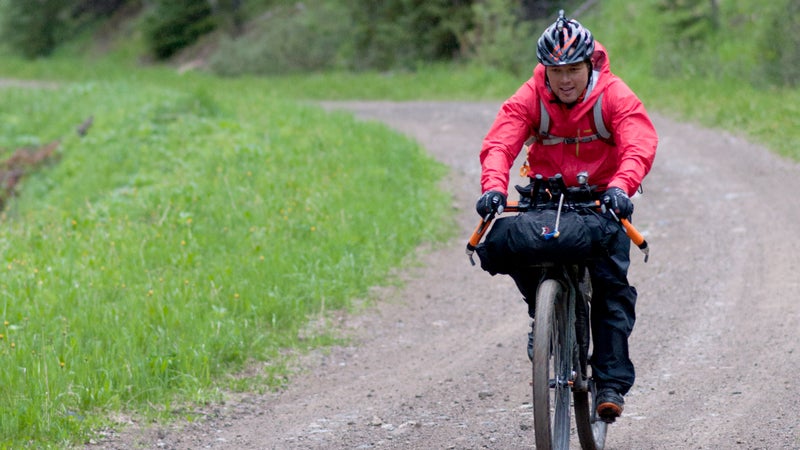 How do you prepare for a race this long?
I spent a lot of time riding. Definitely there were times when friends would call and ask if I wanted to do something on the weekend, and I'd have to say, 'No, I have to ride.' But I don't think I did a monumental amount of training. Just rode my bike a lot. But it lead into a peak in the middle of the Divide, and with those long days I just felt like I was getting stronger and stronger and stronger.
What about gear?
After last year, I definitely had some psychosomatic responses of, 'If it's anything like that, I don't know if I will be able to do it again.' It was miserable. For eight days, I don't think any of us could feel our hands or feet. We were never warm or dry. 
So I think I over-prepared this year in terms of gear. I carried a lot more. When it was sunny all the way, I was waiting for that freezing rain to come, it never did. In terms of weather, the worst day this year was better than the best day last year. The effort that Jefe put in last year, it was phenomenally unbelievable to me. It was probably the top effort that I've ever seen on this course. The course was super fast this year.
Going into the Divide this year, what was your goal?
I just wanted to finish. The goal was to get to Antelope Wells and have a great experience doing it. And I did. I had a lot of fun out there. 
When you lined up, did you ever consider that you might win? 
No. [He laughs and shakes his head.] Never. That was never… there were five, seven, ten guys who I thought would be ahead of me. My goal was never to beat anyone ahead of me or behind me. I just wanted to get there as fast as I could, to do my own race and have my own internal dialogue.
"The more you love riding your bike, the faster you go. It's just a series of fun experiences and the micro-memories in my brain."
What did a typical day on the Divide look like for you?
You just ride your bike. [Laughs.]
In terms of sleep, I think I averaged something between four and five hours a night. But mostly I let my body determine that for me. Before the race, the longest day I had done in training was 137 miles, and my longest ride ever was 167 miles. This year, my first day was 180 miles. 
Procuring food was grab-and-go at the gas station. I found that sitting down for a meal was causing my body to revolt. So it was just small amounts of food and eating as I went. Maybe that saved me some time, too. But it wasn't about that. It was just a question of listening to my body.
Were you racing with a plan?
At the beginning of the race, I came across some guys who had their plans. They were really intent on what they were going to do, they had graphs and charts attached to their bikes, and they knew where everyone was and who they wanted to beat. 
I think that approach spends so much time figuring out strategy that you lose the focus of just getting out and riding your bike. So I just tried to make it about taking a bike ride and having fun. 
When did you realize that you were doing well and could maybe be a contender?
I didn't really follow the race while I was in it. When you are riding, you can't get the tracker to load anyway, so I wasn't really connected with what was going on. In Montana, I met up with Dylan Taylor, who ended up fourth overall. He and I couldn't get rid of each other for a while, so we had a lot of fun riding together. And at some point, he said to me, 'Don't have any regrets. Don't finish thinking you could have gone faster.' That really kicked me into gear.
Did it ever dawn on you that you could actually win?
I had seen Jay P on the first day, at mile 50. And the next time I saw him was at Abiquiu, [more than 2100 miles later]. Both he and Neil were there when I rolled in, and they took off before me. I actually called my wife and said, 'Hey, guess who I just saw?' Seeing them, I realized I was having a pretty good run, probably what will be my best race ever. Then I started bumping into them more after that. I saw them in Cuba, then on the road after Cuba. And I started thinking, 'Wow, I'm right up here with these guys. Maybe I should try.'
Describe the end of the race.
I saw them again on the road to Grants, and I had a 240-mile day and was just beat. I slept in a ditch, and those guys kept going, and I thought they were gone. So at Pie Town, I chilled, ate my pie, relaxed, and took my time. I didn't expect to see them again. On a map, I set out a point I had to get to no matter what, just because it was the end of the race. I made it there, but on the way, probably only a mile from my stopping point, I saw Jay and Neil camping on the road. After I passed them, I got to my point and basically fell off my bike and went to sleep. It was 3 a.m., and I slept like two hours.
I caught them again the next morning at the CDT. And that's really where I didn't know what to do. You have these two guys who are super strong, experienced racers, and I lost my racing instincts 20 years ago. On the highway out of Silver City, I definitely felt like the odd man out. I was feeling pretty nervous. At some point, I even asked them, 'What's the plan here guys?' and they just kinda laughed at me.
But we got toward the Separ road, about 60 miles from the end, and my legs started getting that feeling again like I had a lot left in them. I knew Jay P was not just going to ride it in, so I figured the farther I could put myself ahead of him then, the less behind him I would be by the finish So I just started going as hard as I could, and I never really looked back.
You ran out of water near the end though, right?
Yeah, I was completely out of water with 45 miles to go. And when I got to five miles to go, my legs started seizing up severely. And at that point, I really thought to myself, 'I'm not going to finish this thing.' There was a culvert by the side of the road with water in it. I rolled off the bike, got two liters of water in my stomach, took a third with me. And it was enough, my cramps went away, and I rolled into Antelope Wells. I've definitely had some GI upset since then. [Laughs.]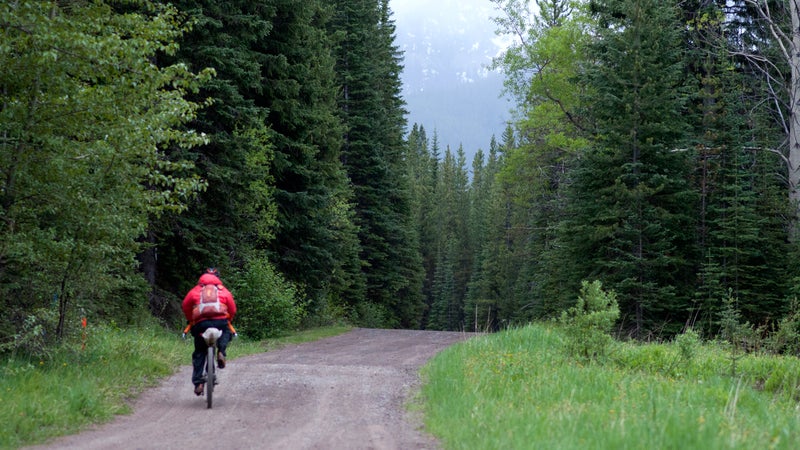 What was it like to realize that you won?
It seems sort of surreal. Those guys are awesome athletes, and I'm just a nurse. It still hasn't completely sunk in. It doesn't seem normal. There was a 20-minute difference between us. That's the difference between adjusting your shoe a few times. In my mind, it's pretty much a draw because of how tight it was between us.
But there was never any talk of a draw, of riding it in together. If you slow up for someone, you aren't staying true to yourself or the race. That would be cutting off the prime rule of the Divide: to get done with the race as fast as you can. And that's what I tried to do. I guess that's what I did.
What do you take away from the experience?
The more you love riding your bike, the faster you go. I just had a lot of fun. And the times I was going the fastest were the times I was having the most fun. It boils down to all those little occurrences on the trail. Riding in the dark with no lights on and ending up in the middle of an elk herd. Waking up to a coyote that was pissed off at me cause I was sitting in front of its den. And all those people in those little tiny places along the way. It's just a series of fun experiences and the micro-memories in my brain.
There were definitely times when I felt horrid. But no matter how bad you feel, you know you're going to feel better eventually. Being a nurse, I see people in the hospital all the time, and what they really want is to just be out of there having fun. So those people were a constant reminder to me to just enjoy being out there.
Lead Photo: Eddie Clark