A 12-Year-Old Died on an E-bike. Is the Manufacturer to Blame?
The bereaved Steinsapir family is suing Rad Power Bikes after a tragic accident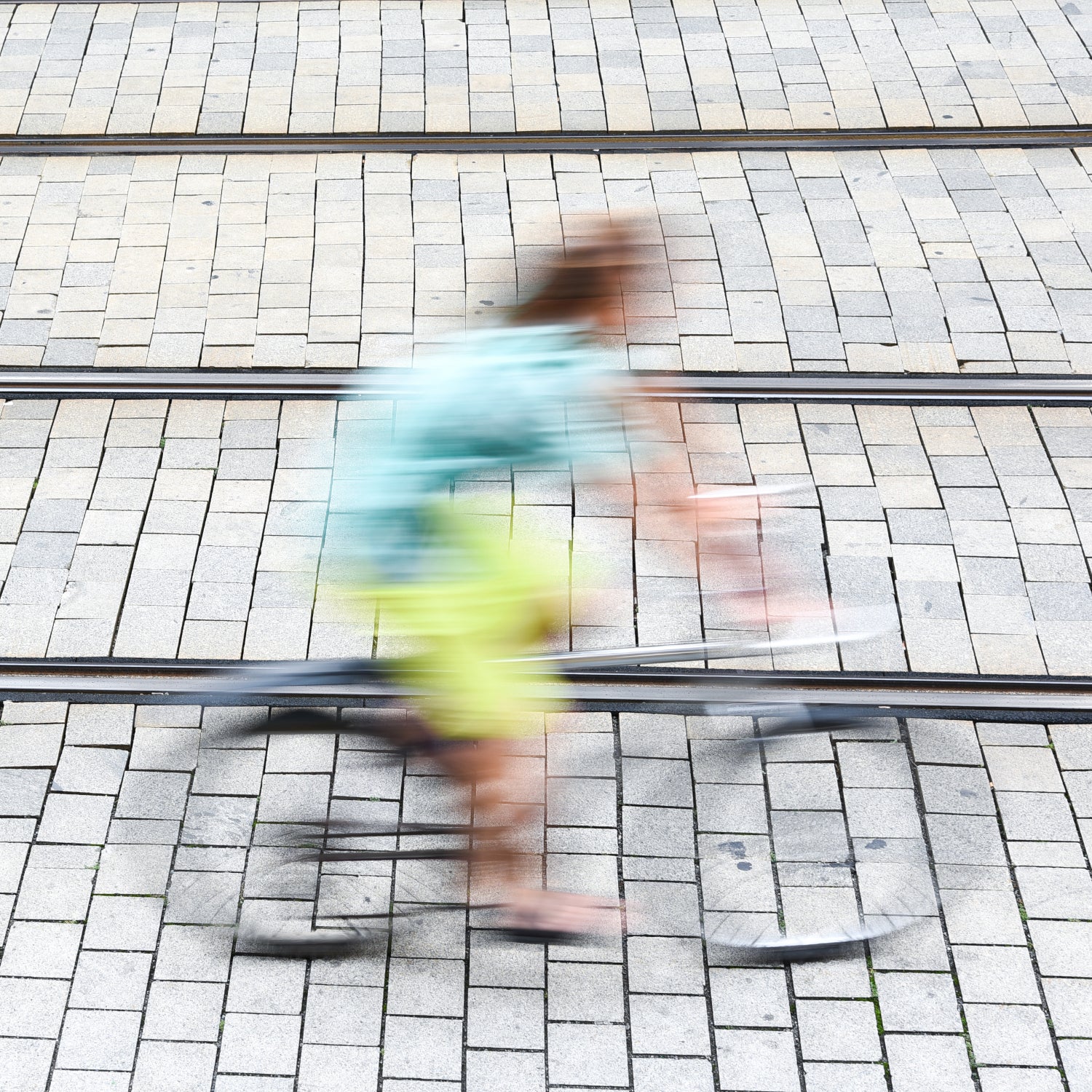 Paolo Carnassale/Getty
Heading out the door? Read this article on the new Outside+ app available now on iOS devices for members! Download the app.
On January 31, 2021, 12-year-old Molly Steinsapir climbed aboard a Rad Power RadRunner e-bike behind an 11-year-old friend, and together they rode up a hill in Pacific Palisades, California. Both wore helmets, and Steinsapir was riding on the rear rack. As they descended, Steinsapir's friend lost control of the bike and they crashed. The wreck resulted in a few scrapes and bruises for her; she got up and tried to wake up Steinsapir, who lay unconscious in the street. Then, she ran for help. Steinsapir suffered a traumatic brain injury, and, after several surgeries, died on February 15.
On August 1, Molly's parents, Kaye and Jonathan Steinsapir, filed a wrongful death suit in Los Angeles County against Seattle-based Rad Power Bikes, one of the country's largest manufacturers of electric bicycles.
Both parents are also lawyers; Jonathan is a trial lawyer who has represented Michael Jackson's estate for more than a decade. Among other things, they're seeking damages against Rad for selling an allegedly defective product and for death caused by negligence. The suit claims that the bike's design made it hard for the girls to control their speed as they sped downhill, specifically because of where the steering axis is placed in relation to the front wheel.  As the  suit lays out, the bike in question—the RadRunner—has "disc brakes in conjunction with a quick-release mechanism for detaching the front wheel." This setup is common on a wide range of bikes, and the Steinsapirs claim that it is "a known safety hazard in the industry." The suit goes on to argue that the quick release came loose as Steinsapir's friend was applying the front brake, which allegedly caused the wheel to wobble and ultimately caused the crash. The plaintiffs also say that the surviving girl—who we're not naming because she's a minor—attempted to turn off the bike, but that the electrical power failed to shut down. It's not made clear how turning off the power would have slowed a heavy bike moving downhill, and one notable aspect of this suit is that the blame is placed entirely on the equipment.
In addition, the suit claims that Rad practiced "inappropriate marketing of e-bikes to children" and did not "adequately warn about the dangers of children operating e-bikes." The owner's manual that comes with the bike states (on page 49 out of 57) that the bike is designed for use by people 18 and up. The bike Steinsapir was riding belonged to her friend's 13-year-old sister.
One of the arguments the case makes is that, without the motor, the girls wouldn't have been on the top of the hill in the first place. "Part of their appeal is they take you places you wouldn't normally be able to go, which includes uphill," Olivier Taillieu, one of the lawyers  who filed suit for the Steinsapirs, told the Los Angeles Times.
The suit asks for damages in an amount to be determined by a jury. The lawsuit also names the helmet-maker Giro Sport Design Inc., arguing that the helmet Molly wore was defective. The defendants have not filed a reply as of this writing.
---
Losing a child is the most horrible thing I can imagine. I have two kids, ages one and three, and without a doubt they, and my wife, are the most precious things in my life. Not a day goes by that I don't have thoughts of what it would be like if one of them was suddenly gone.
Despite my anxiety about these possibilities, my wife and I are determined to give our kids the freedom that we believe was critical to our childhoods—and that includes riding bikes, both with us and alone.
My family uses a Rad Power Bike RadWagon 4, a longer, more cargo-oriented bike than the RadRunner. Both kids fit in Thule seats on the back, and, yes, you can ride up to 20 miles per hour on this rig, even faster when you're fully loaded and going downhill. You can, of course, also go this fast on a fully loaded conventional bike while going downhill. What changes with an e-bike is that you can travel farther, and up steeper inclines, at faster clips.
Are there nicer e-bikes on the market than the ones Rad makes? Certainly. As part of my job as gear director at Outside, I've tested many of them. Rad's bikes are better than an entry-level option, but they are far from the lightest, fastest, or most heavy-duty on the market. And quality correlates to safety. On more expensive bikes, the acceleration is smoother, the components are more functional, and the brakes are generally better. My main complaint about the RadWagon is that it doesn't have hydraulic disc brakes, instead using a less effective mechanical version, which don't have the stopping power that their more complicated counterparts do. As a result, it can take too long to stop, especially with two kids on board. But my wife and I know that's an issue, and we ride more cautiously because of it. If this was a dealbreaker for us, we would get rid of the bike, but it's not. I like riding with my family too much, and I simply can't afford a nicer e-bike, so we use the $2,000 RadWagon.
I've been testing bikes for years, and I'm equipped to assess the dangers. Entry-level cyclists—Rad's target audience—should certainly be careful. Since the bikes are sold direct-to-consumer, and come boxed up to your door, the company recommends that if you aren't experienced working on bikes, you should go to a shop to have the bike assembled. I agree with that recommendation, and I'd suggest that, while you're there, you should ask the mechanics for any advice about riding safely.
But the fact is that any time you step on a bike—e-bike or human-powered—you put yourself in danger, and many of us aren't careful enough day to day. For example, how often do serious cyclists actually give their bike the recommended mechanical once-over before they ride? Many times, I've taken off only to realize that the skewer on my front wheel was loose, or that my brakes weren't working properly, or that I hadn't tightened all my bolts to the correct torque specifications after fixing something. If I had crashed, any of those issues should be on me, not the company that made the bike.
---
It's obvious that e-bikes, like regular bikes, have the potential to cause accidents. And more speed, whether in a vehicle, on a bicycle, or on foot, can mean more serious injury. As a kid, my brothers, friends, and I always searched out the steepest hills to bomb down, riding in zigzag patterns on our single-speed BMX bikes to gain elevation, or getting off and pushing if we needed to. There were no motors involved, and no parental supervision. I can't remember how many times I rode behind a friend on a BMX bike, my feet on the rear axle pegs and hands on their shoulders, speeding down hills. Any one of us could have wrecked and ended up in the hospital, or worse. But instead all I have are scars and good memories to go with them. Molly Steinsapir was making one of those memories when things went wrong.
You could argue that the two girls shouldn't have been on an e-bike in the first place, but how many kids end up where they shouldn't be? Pushing limits is part of growing up. It's how children learn self-preservation, resiliency, and personal boundaries. As a parent, you can only partially draw that line, and the child will do the rest.  If they're anything like I was, or my offspring appear to be, they will push past those lines and learn some lessons. As parents, all we can do is educate, encourage good decision-making, and hope that our children are lucky enough to grow old relatively unscathed.
The Steinsapirs are heartbroken, rightfully so, and they have the right to take a company to court. But as someone who works with outdoor brands every day, I can't help but think about what kind of effects this could have on the people who work there, as well as the consumers that use their products. This brand is making e-bikes accessible to people across the country and getting them out of their cars and onto bikes, with real environmental benefits.
Whatever Rad Power Bikes does in response to the suit, now or in the future, they will never be able to make a bike that's completely safe, no matter how much they spend on components. Riding any kind of bike is perilous; no  lawsuit is going to change that.
Lead Photo: Paolo Carnassale/Getty
Trending on Outside Online