We Endorse: Winter Cycling Pants
With bike pants this good, you'll never ride in tights again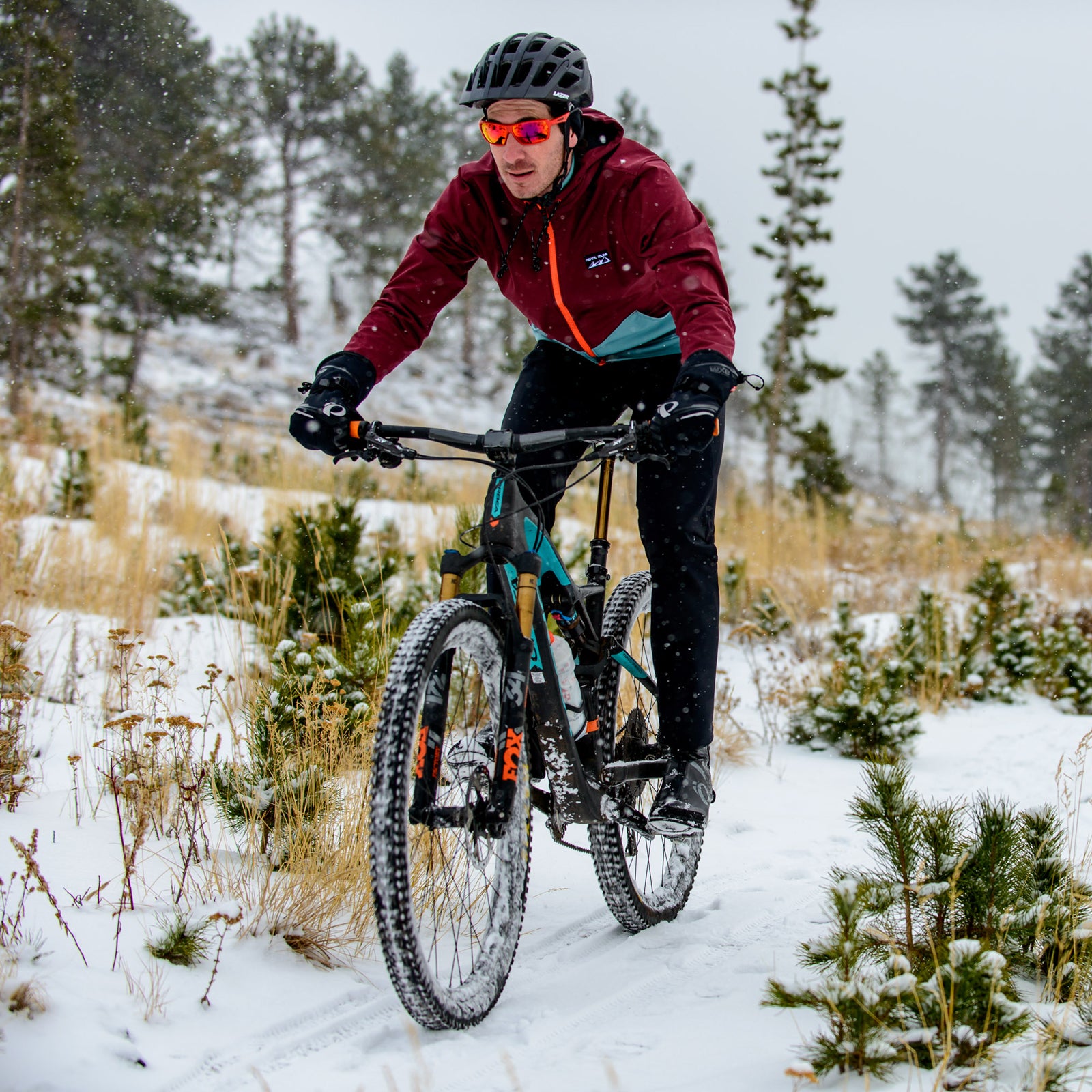 Heading out the door? Read this article on the new Outside+ app available now on iOS devices for members! Download the app.
As a longtime roadie, I have something I need to get off my chest: I've never loved tights for winter cycling.
I have several rational complaints about most tights: the crotch always seems to be caught in a tug of war between the shoulder straps and knees; models with built-in chamois are actually a plot by Big Bike to make you buy a redundant set of winter-specific cycling bottoms that must be washed after each use; stretchy ones don't block wind, while the wind-blocking ones don't really stretch.
But mostly, I just don't like how they look. This is irrational because I've always been fine with the shorts-and-knee-warmers combo, and the difference between those and tights is about nine inches of exposed lower leg. Nonetheless, you will never change my mind.
I've used a pair of fleece-lined softshell ski-touring pants from Stio (sadly not part of the current lineup) for winter mountain bike rides for a few years. But the cut of running or skiing pants is not quite right for riding, and often wear prematurely from saddle contact. My only other non-tights option for cold-weather spins is a pair of ancient, beloved Roach Indy freeride pants (complete with codpiece!) that fit great, but lack insulation or any real weather protection.
A new-ish development in cycling clothing, however, has freed me from reconciling my dislike of tights and staying warm or bowing to my slavish vanity and coming home with shins red from the cold: The winter cycling pant.
No, I am not suggesting pants for aerobic winter sports are a fresh invention. The genius of the newer crop of cycling-specific trail pants for cold weather is how they pair the fit of those old Roach pants with modern softshell fabrics for comfort and performance you couldn't find even a few years ago.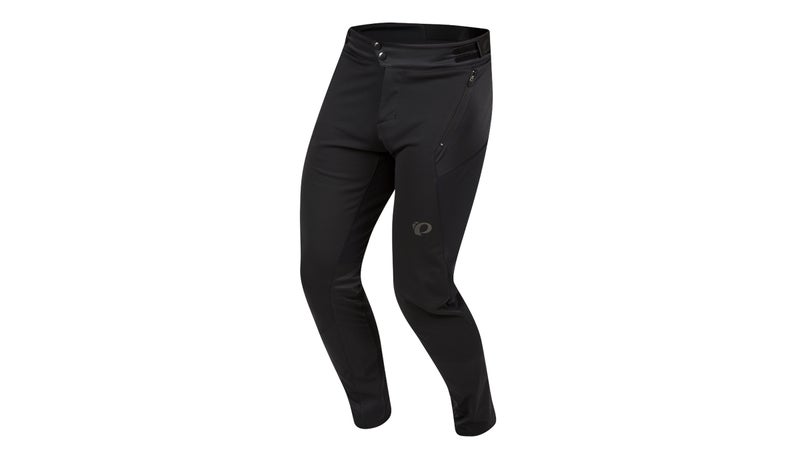 A sterling example: Pearl Izumi's new Summit AmFib Lite pants, which feature a stretch, water-resistant and windproof, lightly insulated, softshell front paired with thermal fleece fabric panels in the back for better range of motion and a cut that's made for riding. But wait, jackass, you might be thinking. Did you not just say wind-blocking tights don't stretch?
I did. Winter cycling pants aren't tights, but they're not exactly Hammer pants either. Think of them as similar to slim-fit jeans. Four-way stretch in softshell fabrics is still a relative term, but since Pearl and other companies aren't trying to make tights, there's a little extra literal wiggle room because of the looser fit. I like the look far better, but what impressed me most was how the AmFib Summit Lite's work—as good or better than tights.
On one cloudy gravel ride, temps hovered in the mid-30s. A relatively warm snowstorm the night before turned one of my usual winter loops into a slushy mess. I wore shorts and knee warmers under the pants. With a rear fender to tame the worst of the rooster tail off the back tire, the water-repellant front panels kept my legs from getting wet and chilled. On a second ride a couple of days later in the same temperatures, but this time dry and sunny, I never felt too warm. On the road, the windproof front offers some welcome protection for descents and the fit is close enough to not flap at speed.
Last week, I used them for a mountain bike ride, surfing and plowing through snowy trails on a bitter cold day. With the same layering system, I stayed warm and comfortable even with temps in the mid-teens. (Note that your mileage here may vary. Colorado's bright winter sun and famously dry air means it often feels warmer than the thermometer reading. If you ride in cold and humid climates, opt for the regular Summit AmFib pants, which have thicker insulation, or something like $100 Club Ride's Fat Jack.)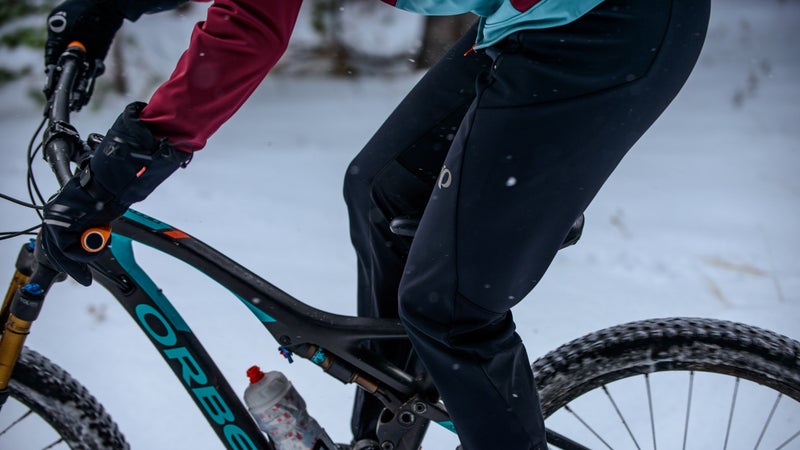 The AmFib's fit is fantastic: the pants never felt constrictive and moved well on and off the bike, preventing me from getting hung up on the saddle. The ankle openings squeeze over winter shoe cuffs, but they're snug enough to keep spray and spindrift out and not snag on the drivetrain. In a strange bit of alchemy, while ski pants don't really fit for riding, I found the AmFib Summit Lite pants works great for other winter sports. You can use these for cold trail runs, Nordic skiing, or snowshoeing, if that's actually a thing and not some myth REI dreamed up to sell people winter-specific clown shoes.
Since technical outdoor clothing is expensive AF, that versatility is especially welcome. For $150 ($185 for the thicker AmFib Summit pants), you get a pair of pants that works for multiple winter sports and, because there's no evil integrated-chamois conspiracy, can be used multiple times between washings. So far, through about 15 uses and maybe five trips through the laundry (warm wash and rinse, tumble dry extra-low), I've seen no signs of wear.
Pearl isn't the only company making pants like this nor is it the first to the scene. Gore Wear has several offerings, like the C5 Windstopper Trail Pants ($180), which have a slightly snugger fit and fewer pockets than the Pearls. Club Ride's Fat Jack and Revolution ($130) are looser-fit options. And there's 45Nrth's Naughtvind pant ($275) for hardcore winter riding.
But bike-specific winter pants are still rare enough that these offerings are the loose-fitting let-your-hair-down exceptions in a world of uptights. I hope they become more popular among cycling clothing makers but, for now, I'm just happy that I finally have a winter apparel option that works as well as tights and looks better, while keeping my irrational knee warmers.
Lead Photo: Courtesy Pearl Izumi