Sponsor Content: Hammerhead
Plan, Track, and Map Your Next Ride with a Smarter Head Unit
Want all the data but none of the difficulty? Hammerhead has merged a smartphone-like experience, easy device integration, and intuitive customization into the ultimate route-planning device with its sleek Karoo 2 GPS cycling computer.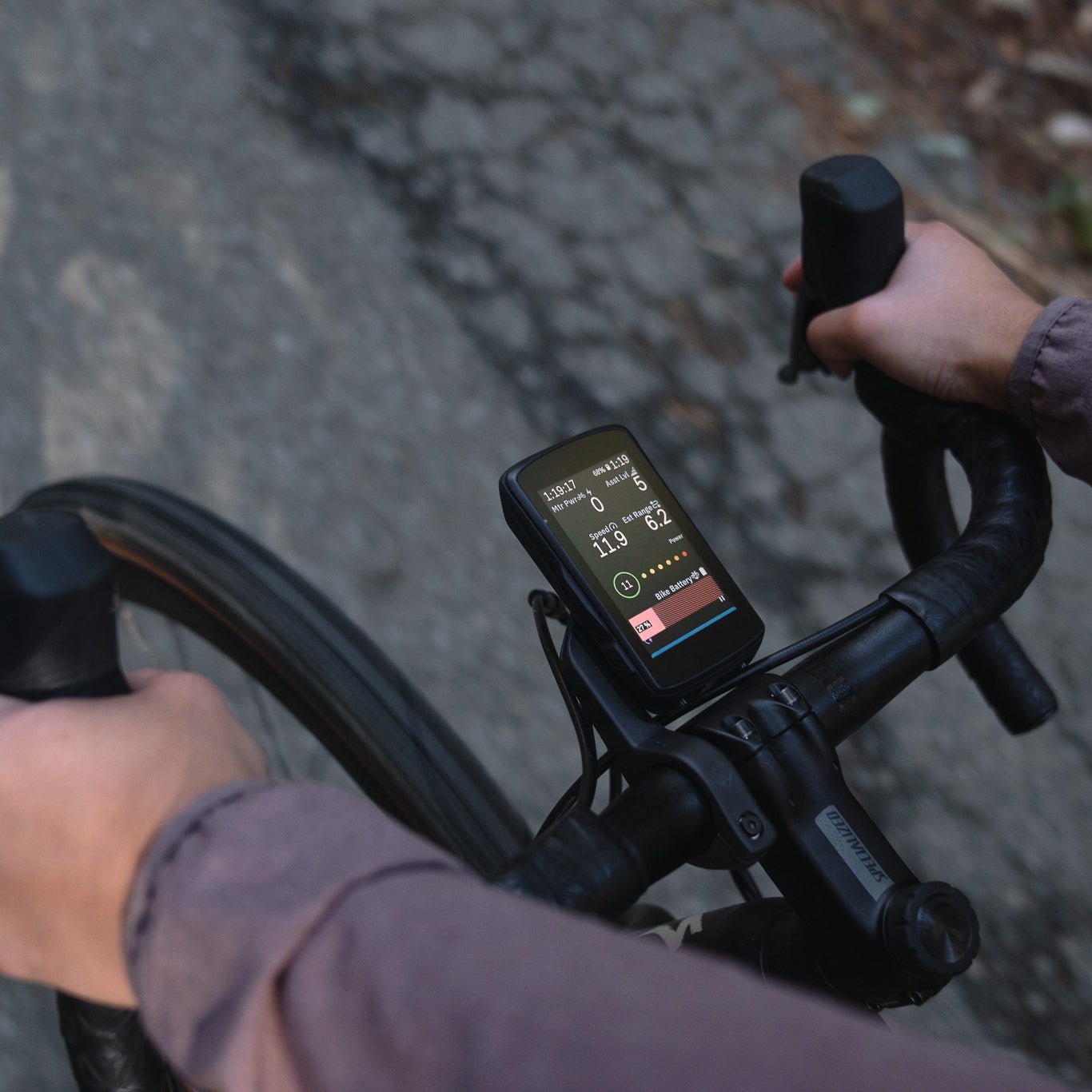 Hammerhead
They say good design is invisible. That's especially true in the pared-down world of cycling. The best gear fades into the background because it's only there to help the ride take center stage. That pure efficiency is harder to accomplish on a GPS device, which  must provide complex information, but that's often burdened by complex prompts. So, when Hammerhead designed the Karoo 2, it took inspiration from a device that's already solved that problem, one that's likely lurking in your pocket right now: the ubiquitous smartphone. 
And when a technology brand tries to pack that experience into a small, durable, bike-specific device, it raises some questions. Fortunately, Joe Cruz has answers. The philosophy professor, adventure cyclist, and Karoo 2 user can simplify the cerebral to frame all that Hammerhead (a subsidiary of SRAM) has accomplished.
"When you interact with a touch device, any kind of lag plays an outsized role in your experience," Cruz explains. "But the Karoo 2 is fast. It's fast like your phone is fast—it makes a huge difference when, on this very bright color screen, you run your thumb over it and it moves like you're pushing a physical object." The Karoo 2's functions can still be accessed with its physical buttons, but the touchscreen is designed to work even when wet. Bringing that familiar phone-like sensation to your handlebar helps get you in and out of your tasks while keeping you present.
You'll also notice that speed and ease of use in customizing the sleek head unit's screens. Of course, you can choose what metrics you want in your data fields, plus whether you're gathering info from a heart rate monitor, power meter, your e-bike battery, or none of the above. But you can also have multiple profiles on one device, each with its own unique collection of features tailored to a particular bike or riding style. "I have a few of these," Cruz explains. "Ones for training rides, bikepacking trips, or leisure rides. One just for bikes without power meters."  For example, the CLIMBER feature lays out every upcoming climb, giving you its distance, elevation, and gradient breakdown. You don't even need to be on a preloaded route for it to work. But maybe you're not in the mood for that, anyway. "When I go on a training ride, I have the CLIMBER feature on," says Cruz. "But on a bikepacking ride? I don't want to know."
Whatever the bike or the goal, what you do want to know is where you're going. So, the Karoo 2 (now available for the limited-time Summer Sale price of $259) comes with free access to Hammerhead's global maps, complete with points of interest like campsites, cafes, and public restrooms. Combined with its smartphone-like interface, that makes it uniquely easy to plan routes natively on the device. It opens the door to impromptu adventures when you don't have to even reach into your pocket to set a course or modify a plan. "On a bikepacking trip in Japan, we popped out of the [bullet-train] station on our return to Tokyo," remembers Cruz. "Our friend Shuntaro had recommended a noodle place that we had to visit. We put it into our Hammerheads (we had rented a pocket Wi-Fi device), and off we went. Perfect ending to a great trip." Alternatively, Hammerhead integrates directly with mapping services like Ride With GPS, Komoot, and Strava. The companion app forwards phone notifications to the device, but it's not a route-creation gatekeeper. Make a route with any major planner linked to your profile, and it'll download to the device automatically over Wi-Fi.
A wireless connection is how the Karoo 2 gets its regular software updates. Like, very regular. "Hammerhead will workshop good ideas that come from their customers and if it's persuasive, that thing will be on your head unit in a matter of weeks," Cruz explains. "And it's seamless; one day, I start up the machine, there's an update available, I touch the button, and four minutes later, I have whatever new functionality they've built into it."
That rapidly evolving software plus the advanced hardware are why the Karoo 2 is so intuitive. As Cruz puts it, "Good product design in this space gets out of the way when you want it to, but is a resource when you need the resource." In other words, until you need it, it's invisible.
____________________________________________________________________
Hammerhead is a cycling technology company with a mission to inspire and empower all people to unlock their athletic potential through cycling.
Lead Photo: Hammerhead
Trending on Outside Online