The Spoke Word: Shimano Di2 Mountain Bike
Heading out the door? Read this article on the new Outside+ app available now on iOS devices for members! Download the app.
We're entering the midway point of the Outside bike-test week in Tucson, Arizona, and we've had a pretty special toy to play with during the first part of the week. The photos are below. It's not part of our test, but it probably offers a hint of what life will be like in a few years. It's a full-suspension mountain bike built up with Shimano's Dura-Ace Di2 electronic road components. Sub-20 lbs for the whole package, sans pedals.
The bike came to us from Tucson's Fair Wheel Bikes. For the past two years, this shop—and especially service manager Dane Higgins—has been instrumental in helping keep our bike test running smoothly. It's also, as you might suspect, an awesome shop. They are known for highly customized, one-off bikes and hard-to-get lightweight components. They have glass cases full of components from boutique companies like KCNC, Schmolke, KNC, and Kaiser that would blow away in a mild breeze. Pick any part on your bike, Fair Wheel has a lighter version.
So the fact that they've got  fully functional full-suspension mountain bike that weighs under 20 lbs isn't surprising. Cool, yes; but this is what they do. The integration of Di2 onto the Spanish-made MSC Koncept frame, however, takes this bike somewhere else.
First, the mechanics at Fair Wheel had to manufacture their own shifter pods to handle the electronic controls for Di2. They accomplished this by wiring the Di2 system into old Shimano Flightdeck buttons and mounting them on the bars. They originally had to position them on the tops of the bars but eventually figured out a way to mount them underneath, where they belong.
The cassette is a mix of Shimano XTR and SLX cogs with custom spacers to handle the narrower spacing of a 10-speed system. The chain is from Taiwanese lightweight specialists KCNC, as are the chain rings, cranks, brake rotors, headset, bars, and stem. Brakes are Magura Marta hydraulics. A custom carbon bracket from Parlee secures the Di2 front derailleur in place.
There's more tech geekery in the wheels. The carbon Edge Composites rims are mated with magnetic hubs from Soul-Kozak, a Polish company. Where most rear hubs use springs to push the pawls into place, the Soul-Kozak hubs use opposing magnets. (Pawls are retractable metal nubs that push out of place when you stop pedaling, so the rear wheel can spin independently of the cranks, but then pop up to engage the hub when you start pedaling again). I would love to do a long-term test with these hubs, but my hunch is that, all other things being equal, eliminating the springs could only enhance durability.
SRAM's fantastic XX mountain-bike group has brought the benefits of 2×10 gearing to the dirt world in a full production package (two chain rings in front and 10 cogs in back, as opposed to the 3×9 systems on most mountain bikes). Word is that Shimano engineers have already had a look at this bike. I wonder how long it will be before we see production 2x mountain-bike groups coming out of Osaka.
Oh, yes, the Fair Wheel bike is fully rideable. We had it on the trails yesterday.
—John Bradley
Twitter: johnwbradley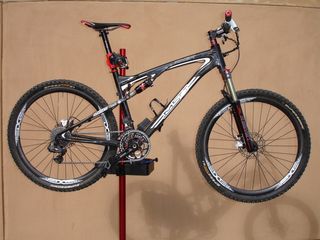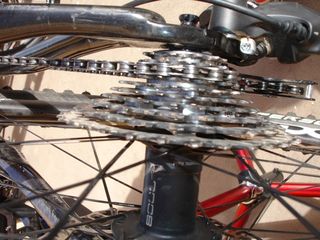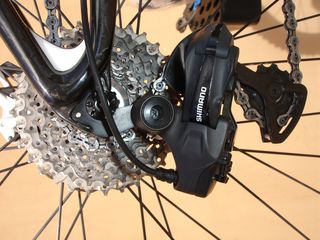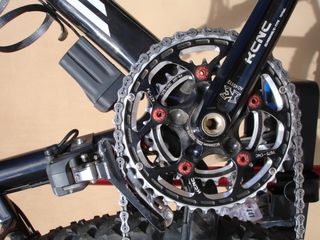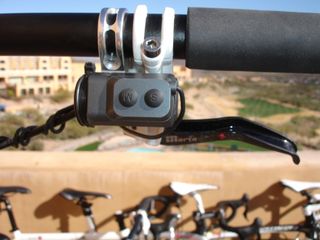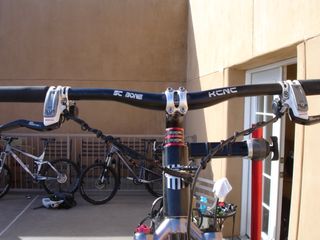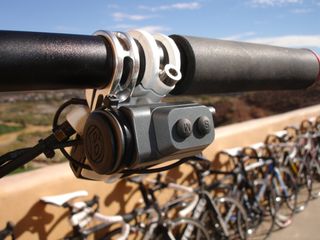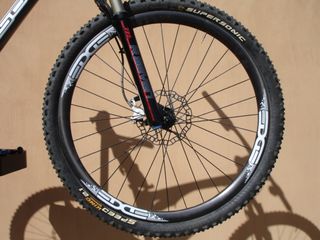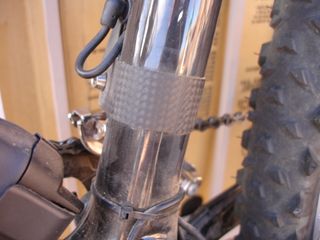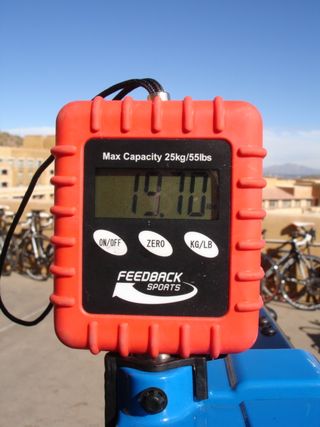 Trending on Outside Online