Sven Cycles x River Cottage: The Forager
This hand-built bike is made for foraging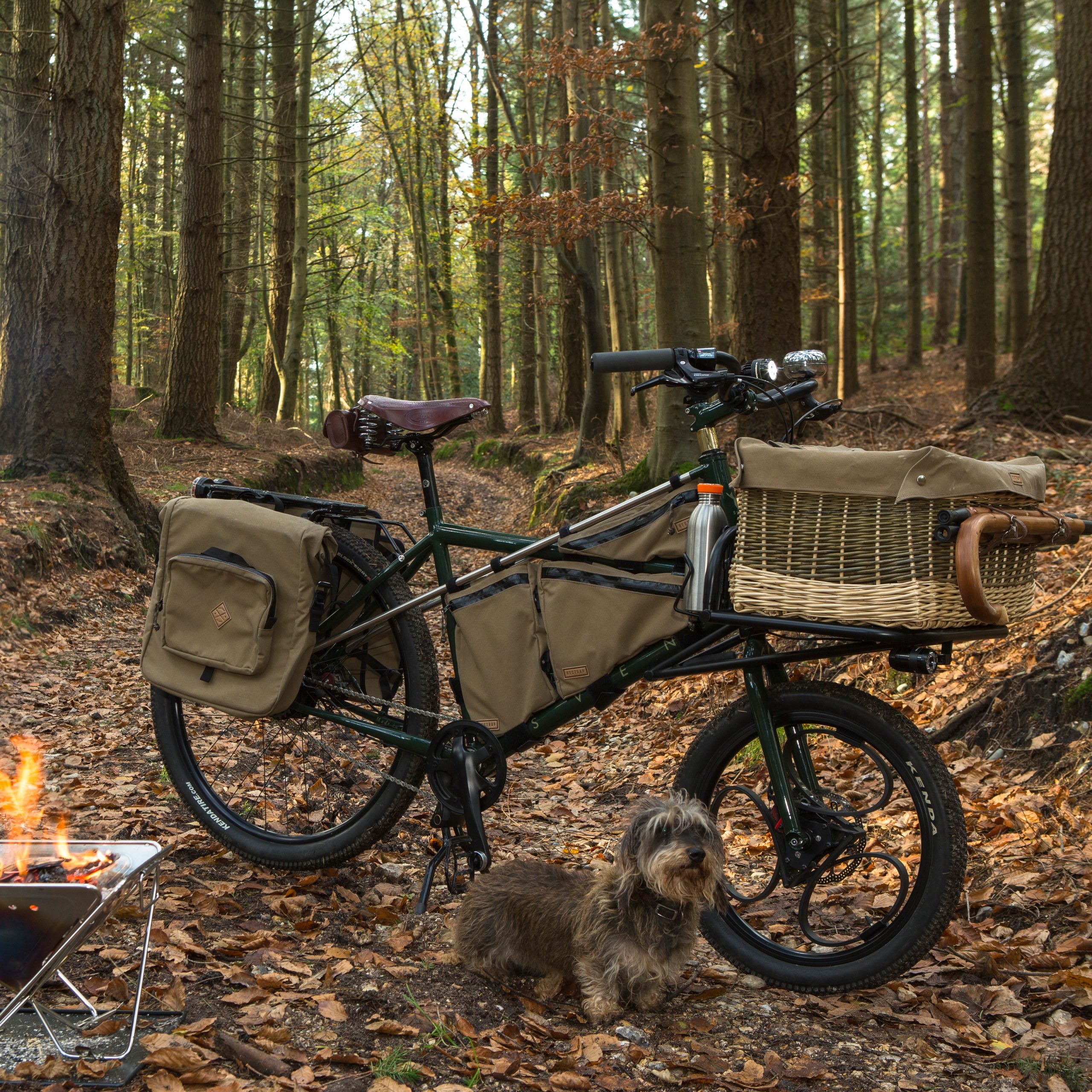 Heading out the door? Read this article on the new Outside+ app available now on iOS devices for members! Download the app.
There's a purpose-built bike for just about every type of riding. From snowbound fat bikes to continent-crossing touring machines, it's easy to rack up a hefty stable of two-wheeled steeds. Now aspiring trail-to-table chefs have a new bike to lust after: the Forager, built as a collaboration between a custom-frame designer and one of the UK's leading food advocates.
When Sven Cycles founder Darron Sven Coppin fired off an email with his foraging-bike idea to his neighbors at River Cottage, he didn't expect a reply. After all, River Cottage, which started as a television show, is a world-renowned culinary school, farm, and study in all things local eating. It's also home to celebrity chef, television host, and England's most vocal localvore, Hugh Fearnley-Whittingstall. A business like that wouldn't have time for a small British company building handmade bikes, Coppin thought. So he was shocked when, a few days later, he met with Fearnley-Whittingstall and River Cottage's executive chef, Gill Meller, to design the ultimate food-focused foraging bike for the English countryside.
Inspired by the rugged, decidedly British aesthetic of the original Land Rovers, the trio set to work on making the bike as comfortable and capable as possible. Most noticeably, the front wheel features shock-absorbing technology from Nottinghamshire's Loopwheels. Made in England, the Kickstarter-backed design comes equipped with integrated suspension for a more comfortable ride. Meanwhile, a dynamo hub powers lights and includes a USB-charging port, so your devices will be juiced up as long as you're riding. An internal hub with disc brakes makes for a reliable, smooth, maintenance-free ride even in the mud.
Of course, it's principally a foraging rig, so Coppin and the River Cottage crew took extra care to outfit the bike with locally produced, bespoke cooking gear. Leeds-based bag and accessories maker Restrap produced a custom set of frame packs. Upcycled pots and pans nestle securely into the bags, along with a fire pit, recycled cutlery, and a particularly handsome cutting board fashioned from a boat deck.
And it wouldn't be an English bike without a leather Brooks saddle.
High British country living doesn't come cheap. The impeccably styled and fully equipped Forager clocks in at $5,670. You can check out the Forager bike in person at the UK Handmade Bicycle Show starting April 15 or see it on Channel 4's River Cottage.