Gear Guy
When Do You Need a Gravel Bike?
I'd like to do more biking on dirt roads in the countryside, but my road bike just can't hack it. I've been hearing about new "gravel" bikes. What's the deal?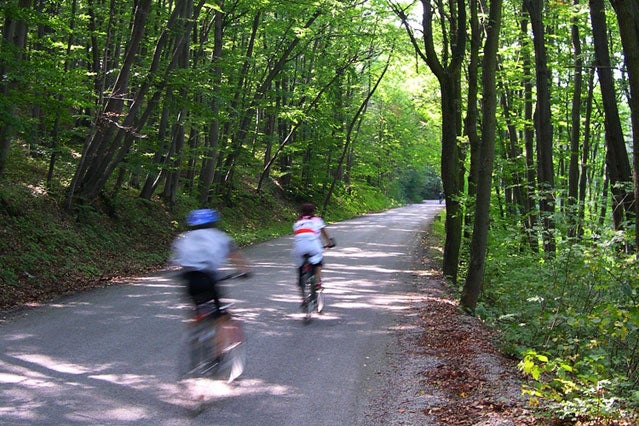 stockex(Photo)
Heading out the door? Read this article on the new Outside+ app available now on iOS devices for members! Download the app.
I know what you mean. It's hard to know whether to bring a road bike or a mountain bike on some rides.
In one of the big annual events in town here, you have to inch up a dirt road that seems to reach up to the sky, gaining 1,000 feet of elevation in less than a mile. When I brought my mountain bike, I used the lowest gear and thumbed my noses at the breathless road bikers who had to tack from side to side just to make any headway. The mountain bike also handled potholes and washboard on the way down. But then, over the rest of the 60-mile trek, I noticed road bikers getting the last laugh: their smaller tires and better posture made the flats a lot faster and easier.
It turns out, bike makers are now developing rigs that excel on dusty, unimproved roads. "Up until last year, we were modifying cyclo-cross bikes for dirt roads. You put on a mountain bike cassette for supergearing up the hills and a small chainring up front," says David Robb, manager of the West Hill Shop in Putney, Vermont. "But now brands are pushing a bike specific to dirt road adventure riding." Some brands, like Salsa, are leading the charge, while others, like Giant, are just testing the waters.
The bikes are usually called "gravel" models, but they cover a wide range of surfaces where no gravel is seen—networks of overgrown fire roads for camping adventures, Sunday rides over hard-packed country roads, and competitive races over backroads and rutted pavement. They are often built with a frame shaped for a more comfortable ride on the long haul. Another key feature is disc brakes, which are usually only found on mountain bikes. "Discs have four times the stopping power as cantilever brakes. When you're doing 40 on a gravel road, it gets so sketchy, you'll definitely want them," says Robb.
When picking out a gravel bike, decide whether you want it for racing, adventure, or commuting through mud. Racing models are stripped down and designed for speed over comfort. Adventure frames offer a gazillion braze-ons for lugging gear and supplies. A gravel bike pitched toward commuters favors a comfortable frame over maneuverability on trails. Over the next few pages, we pick the best of each flavor for 2013.
Salsa 2013 Warbird Ti
Redline 2013 Conquest Disc
Kona 2013 Rove
The Best Gravel Bikes: Salsa 2013 Warbird Ti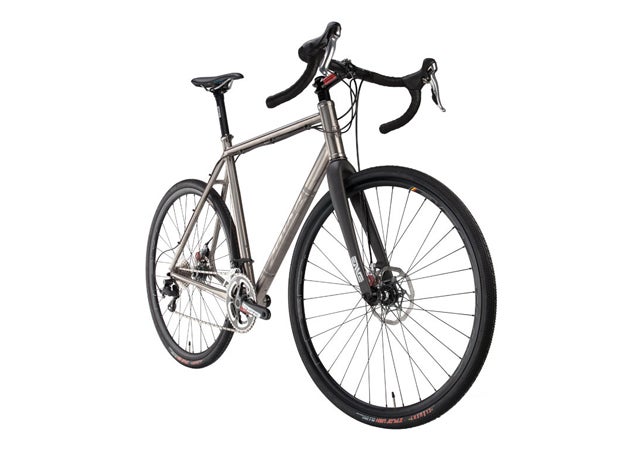 In general, bikes come in a bewildering number of varieties, from "credit-card touring" models to "dirt jumpers." Now, there's a clear need for a category called "gravel racer." The $3,899 titanium Warbird Ti is the ultimate machine for gravel competitions, a growing trend in cycling that includes races like the 102-mile Heck of the North in Minnesota and the 200-mile Dirty Kanza in Kansas. The sport is simple and compelling—you cover long distances over muddy, dirt roads as quick as you can to win.
The Bird's made from titanium, a light material with superior stiffness, comfort, and strength for its weight. Its streamlined frame sheds mud easily, and its disc brakes hold fast in any weather conditions. The frame places the rider in an aggressive position, like a cyclo-cross rider, except that unlike cyclo-cross, the cables run under the top tube of the frame (where a cyclo-cross rider would lift up the bike). Compared with some of Salsa's other gravel bikes, the Warbird can only handle smaller tires (38 millimeters wide) and doesn't have the same comforts needed for adventure, like multiple eyelets to hang bags, racks, and fenders. (For touring and exploring on dirt roads, check out Salsa's Vaya line.)
The Best Gravel Bikes: Redline 2013 Conquest Disc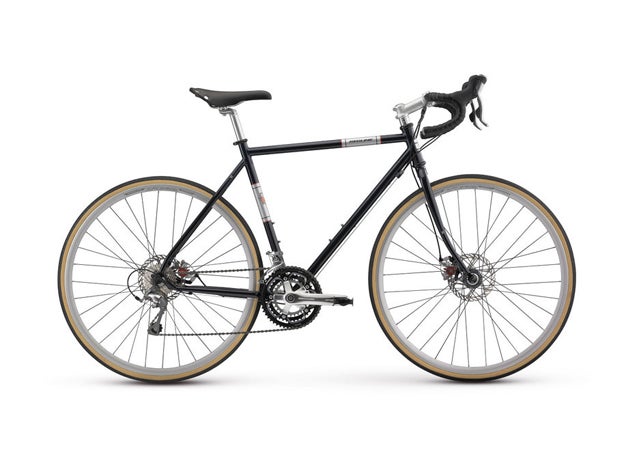 Redline made some adjustments to its cyclo-cross bike, matching it well to gravel-grinding events like the 112-mile D2R2 in Western Massachusetts. Designers at the company adjusted the bottom bracket for stability and comfort. And instead of cantilever brakes, they added Avid BB7 disc brakes to lend stopping power on monster downhills. To scramble back up those hills, the FSA Vero 50T X 34T crankset has a smaller chainring gear up front than Redline's other cyclo-cross models. The result, the $1,600 aluminum-framed Conquest Disc, performs well as a commuter dog all week but shines on B-roads on the weekends.
The Best Gravel Bikes: Kona 2013 Rove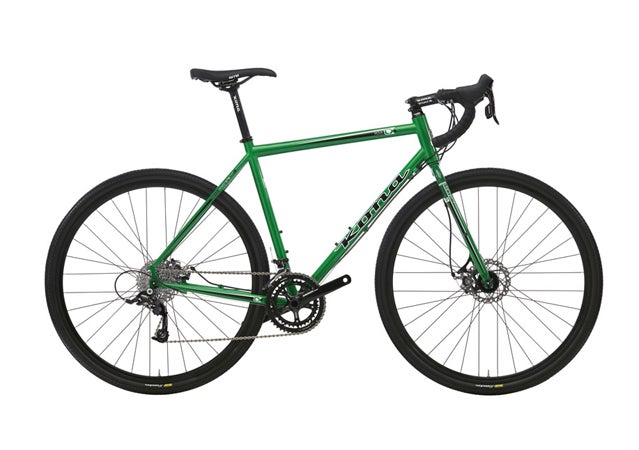 Compared with the Redline Conquest's aluminum frame, the Kona Rove's Chomoly steel frame will feel a little more compliant and comfortable on long rides. The $1,699 Rove has larger tire clearance (it comes with 32c tires, but goes up to 40c), and it has many places to screw in fenders, racks, and accessories for storage. Think of it as a multi-tool—a perfectly good cross bike, but with disc brakes and a 36-tooth chainring up front for tackling dirt road tours.
Lead Photo: stockex
Trending on Outside Online