The 13 Best Bikes of 2013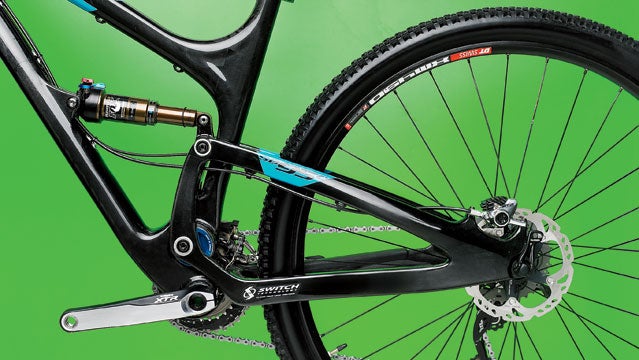 Photo by Inga Hendrickson(Photo)
Heading out the door? Read this article on the new Outside+ app available now on iOS devices for members! Download the app.
Yeti SB-95
Our Favorite Bike of 2013

THE TEST: Cross-country racers and down-hill devotees alike loved this five-inch-travel carbon trail master. Thanks to Yeti's ingenious rear-travel system (the pivot actually reverses direction midcompression for a consistent feel throughout), it pedaled with the efficiency of a bike several pounds lighter but skipped through ledges and stair steps with the ease of a downhill rig. Add to it a 120-millimeter Fox 34 fork, a tapered head tube, and front and rear through-axles and you get dead-accurate descents and surprisingly fluid climbs. The only thing missing was a dropper seat post, a must on a bike this capable.
THE VERDICT: Our favorite new bike of 2013. 26.8 lbs
Orbea Occam S40 29er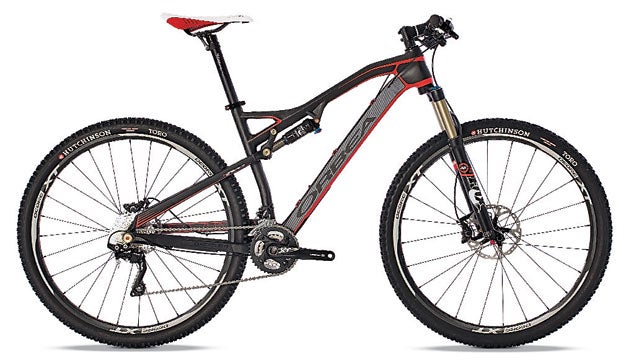 Cross-Country Favorite

THE TEST: At 26 pounds, this four-inch-travel ride is burlier than most race bikes. While the Occam still carved up flowy singletrack, it was most at home on chunky trails. That's because it features a slack-for-this-category 69-degree head-tube angle (for stable descending), a short 70-millimeter stem (for aggressive handling), and front and rear through-axle hubs (for holding a line through rough terrain). It's also super plush, thanks to the Fox CTD fork and shocks. One ding: at this price, we wanted better components than Shimano SLX.
THE VERDICT: It's on the heavy side for a race bike, but the comfort and agility make it ideal for 
all-day rides. 
26 lbs.
Ellsworth Evolve Carbon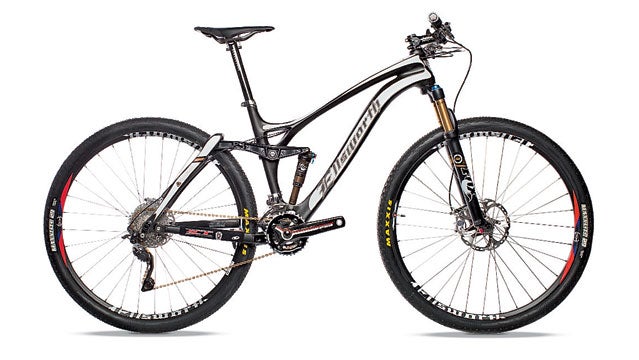 Cross-Country Splurge

The Evolve is lighter and quicker than its 4.7-inch suspension suggests, and it's one of the most efficiently pedaling full-suspension bikes you'll find. ($7,495 as shown); 22.6 lbs
Focus Raven 
4.0 29er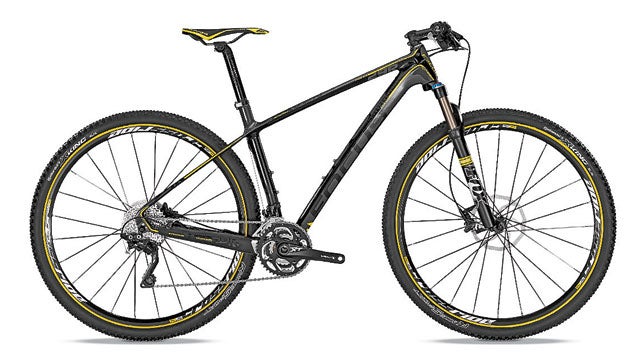 Cross-Country Steal
It might be a carbon hardtail, but the thin, flattened-out top tube and chainstays calm trail chatter for a ride that's the next best thing to suspension. 24.5 lbs
Santa Cruz Tallboy LT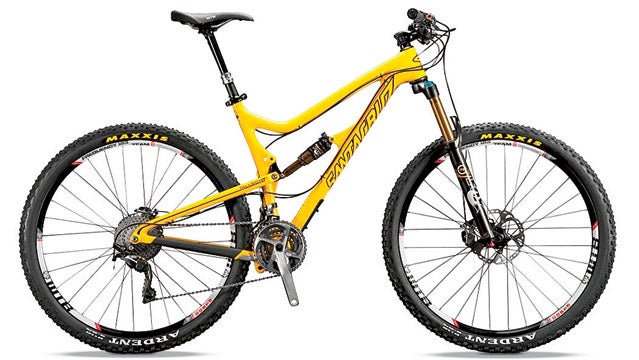 Trail Favorite
THE TEST: "Try and find someone who doesn't like this bike," crooned the tester who gave the Tallboy LT the only perfect score any of the mountain bikes in our test received. Where some long-travel 29ers feel overbuilt, this 5.5-inch carbon big-wheeler feels smaller than it actually is. We railed it through rough terrain, and thanks to its proprietary rear-suspension system, it still managed to pedal crisply. With its mix of SLX and XT components, plus a RockShox Sektor RL fork, this is a ton of bike for the price.
THE VERDICT: The best-descending trail bike here. ($8,601 as shown); 28.7 lbs
Intense Tracer 27.5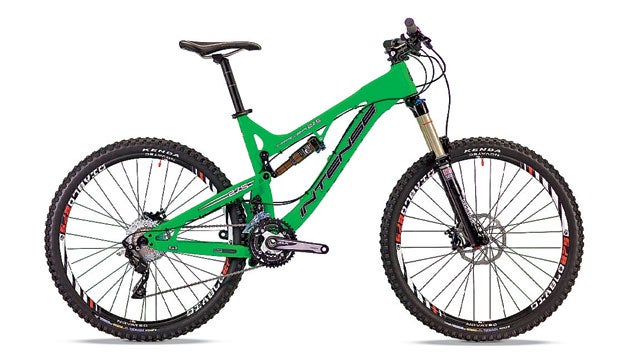 Trail Splurge
It rides like the Tallboy LT, but 650B wheels make the Tracer a good option for smaller riders and those who like steeper terrain. 31.3 lbs
Diamondback Mason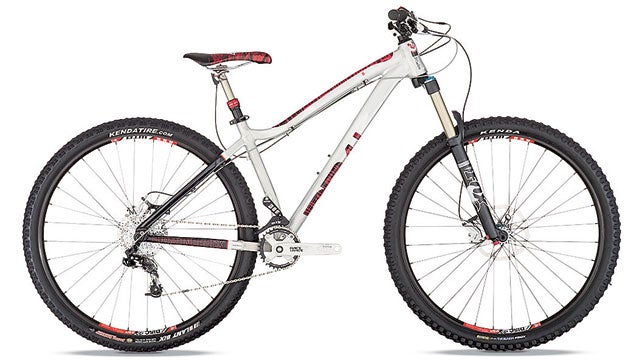 Trail Steal
An all-mountain hardtail might sound like a strange concept. With a 5.5-inch fork and a dropper seat post, the Mason proves that it isn't. 30.1 lbs
BH G6 Ultegra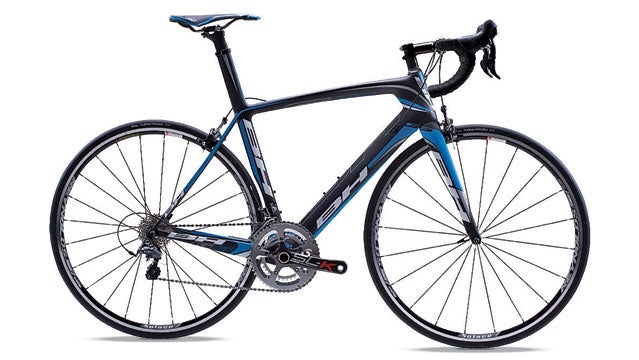 Aero Favorite

THE TEST: Thanks to an hourglass front profile, foil-shaped tubes, and wheels neatly tucked into carbon recesses, this aero roadie was so quick it made testers' eyes water. "Sharp and fast as a bird of prey," one wrote. And while the speed that many aero bikes gain often comes at the expense of stiffness (too noodly) or ride quality (too harsh), the G6 was refined enough for all-day jaunts. Testers loved the responsive Ultegra drivetrain 
and the frame's electronic-shifting compatibility.
THE VERDICT: The G6 resoundingly answers the question "Should I go aero?" Yes, you should go aero. 15.3 lbs; 
NeilPryde Alize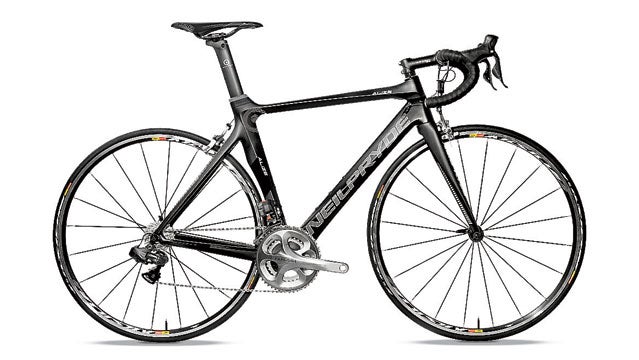 Aero Splurge
Internal cabling, carbon dropouts, sleek composite shaping—every design tweak NeilPryde made on the ultrafast Alize is a nod to aerodynamics. 16 lbs
Scott Speedster 20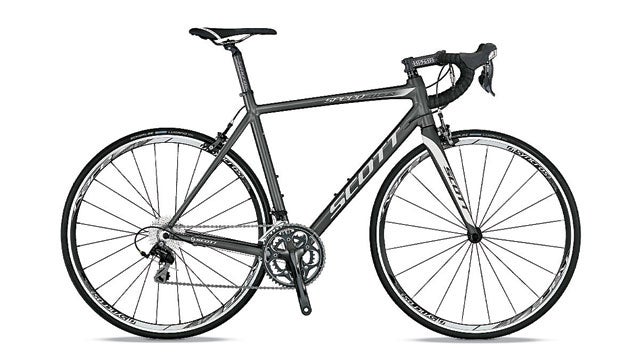 Aero Steal
This aluminum model, based on the flagship Foil, gets a full aero remake with a truncated airfoil shape, integrated cable routing, and low-profile wheels. 19.6 lbs
Kestrel Legend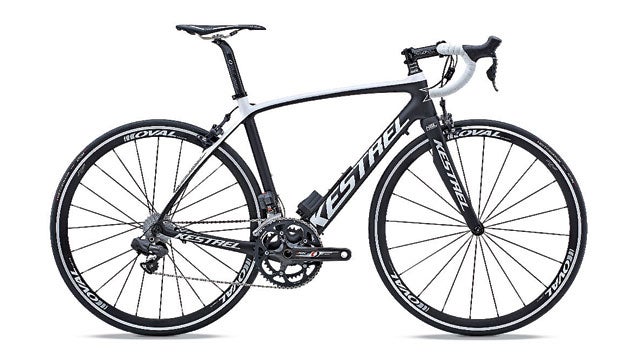 Endurance Favorite

THE TEST: The Legend mates Harley-plush riding with Ducati handling. How? Part of it comes from the design of the 1.7-pound frame: a cylindrical top tube flows straight into flattened-out seatstays, which makes the bike flexible enough to absorb both the buzz of chip seal and big hits on pocked pavement. And while the head tube is tall enough to take the bend out of your back and the weight off your hands (a very comfy combo), it's so well balanced that the steering remains quick.
THE VERDICT: Speed and comfort are not mutually exclusive. 16.5 lbs
Foundry 
Thresher B1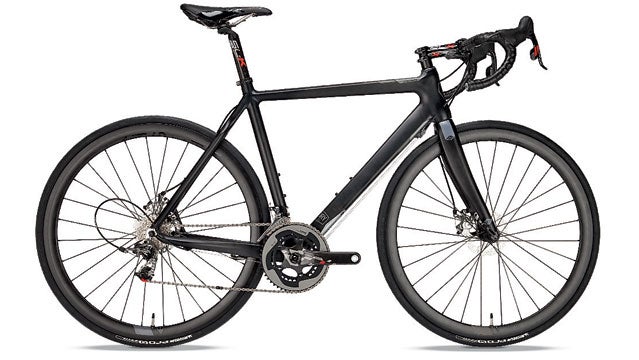 Endurance Splurge
The sculpted, matte-black carbon frame gives the Thresher a bump-silencing ride, and its through-axle, oversize fork accommodates huge tires and disc brakes for less labor on the levers. 17.9 lbs
Felt Z4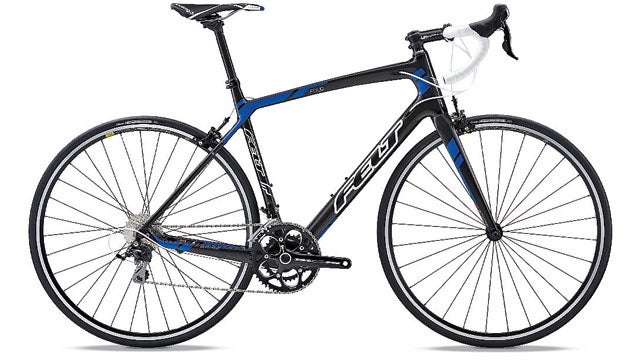 Endurance Steal
With the same stable compact geometry as Felt's top-shelf Z models and a high-value 105 drivetrain, the carbon Z4 might just be the best deal going in endurance bikes. 16.9 lbs
Lead Photo: Photo by Inga Hendrickson
Trending on Outside Online