2019 Bucket List
You Should Take a Bike Clinic
Often, getting better and gaining confidence on the trails means going back to the basics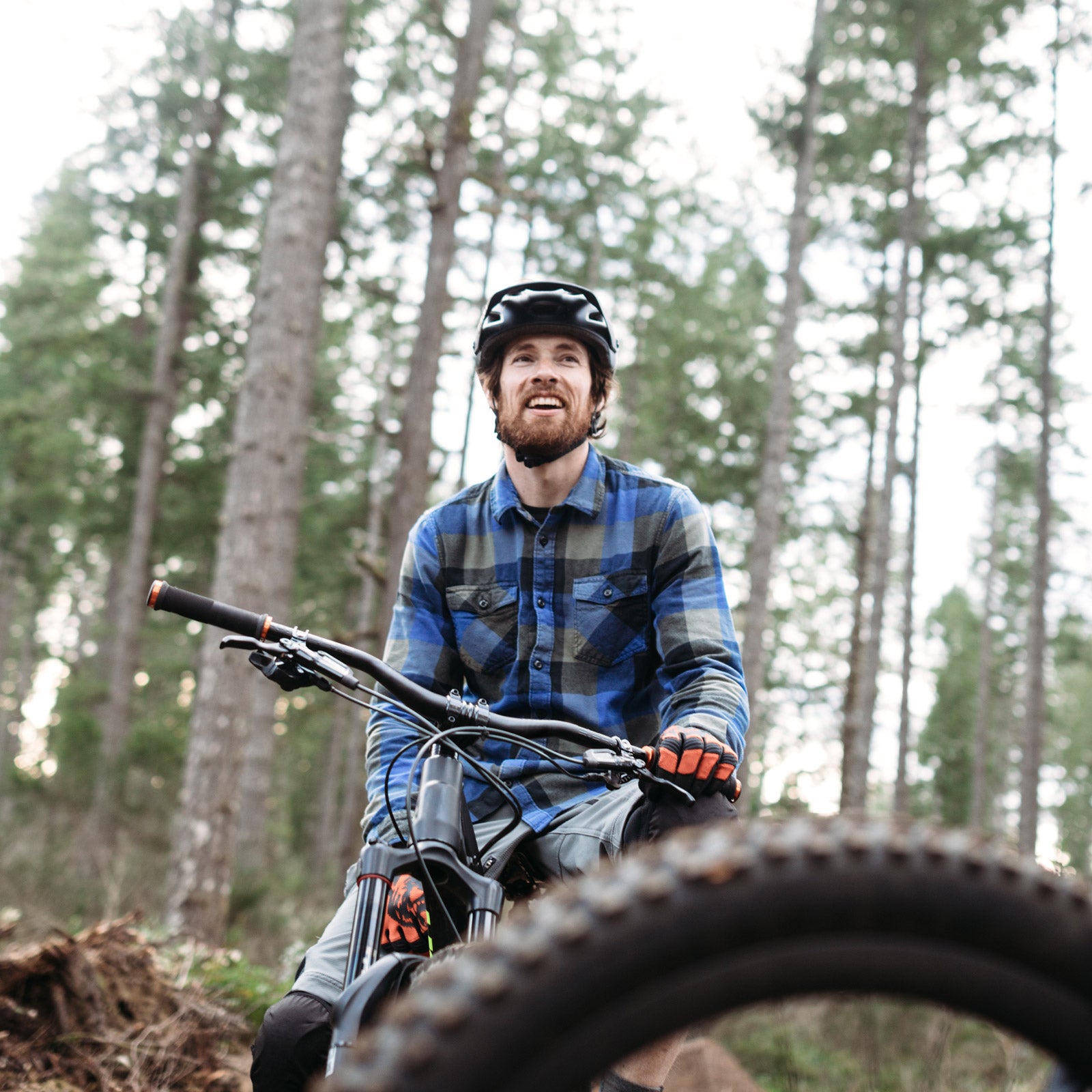 RyanJLane/iStock(Photo)
Heading out the door? Read this article on the new Outside+ app available now on iOS devices for members! Download the app.
Last spring, when I found out that pro mountain biker and trials specialist Ryan Leech was teaching a clinic at the Sedona Mountain Bike Festival, I jumped at the chance to sign up. Leech has been riding pro for decades, and his preternatural abilities on the bike are well documented. The opportunity to ride with him felt like a chance to sit down and talk tricks with Houdini.
Leech has been coaching for two decades and says he loves helping people realize their potential on a bike. "I think every one of us can benefit from skills practice," he told me. "There's maybe this feeling that clinics and classes are for beginners, and it's true that you can see big improvements when you just start out. But we all have things to learn. I'm still always learning about riding bikes."
I could immediately relate to his point. I have been riding dirt since I bought my first mountain bike almost 30 years ago, so I fancy myself a reasonably good cyclist and always figured that I'd be best served riding more and practicing on my own rather than taking a class. "It's always so nice to just go for a ride and get your exercise and dump your stress," Leech agrees. "Skills practice might not be as gratifying. But when you practice, again and again, that's when those things solidify and become second nature."
I signed up for a two-hour clinic on jumping, which is one of my weaknesses. I started riding road bikes when I was ten and raced on the road for years, then cross-country dirt and endurance events, all endeavors where getting your wheels off the ground is a penalty. Which is to say I've never really worked on jumping—actually, I've avoided it like the flu. As bikes have become more capable and my riding style has changed over the years, I've figured out how to get myself through jumps and drops. But it's mostly survival. I figured even some basic pointers from Leech might go a long way.
The day of the clinic dawned gray and blustery, and only two others showed up: a 70-year-old rider who had taken up mountain biking later in life and was looking to become more confident on all terrain, and a twentysomething recent convert who was amped up and brave but inexperienced.
I had anticipated practicing big moves and dramatic bike handling, but the clinic turned out to be all about mastering very basic skills. We started on flat ground, learning the mechanics of picking up the front wheel—the first step in every jump. Once we all had a basic grasp of that, we practiced lifting the rear wheel shortly after the front, sort of like a delayed bunny hop. The systematic approach reminded me of a day I once spent with five-time World Cup downhill champ Aaron Gwin doing laps on a series of three flat S-turns. "Riders often just want to get to the end result," Leech says. "But what's important—what's sometimes difficult—is to take a big step backwards and really start all over again. You have to relearn some basic building blocks. It takes time, but that is what leads to real improvement."
"There's maybe this feeling that clinics and classes are for beginners, and it's true that you can see big improvements when you just start out. But we all have things to learn. I'm still always learning about riding bikes."
After an hour on the flats, we moved to a flow trail with some tabletops. Even here, Leech discouraged us from getting too much speed or trying to clear the jump. Instead, he wanted us to keep practicing the front lift/back lift on a slight rise. We did this over and over. At first, I felt good about one out of ten times; by the end, it was maybe three or four of ten. I never cleared the tabletop. Yet the muscle memory of lifting my front wheel and then my back wheel started to click.
And then the clinic was over.
Afterward, I sat down with Leech. He told me that while he occasionally does clinics like the one I'd just taken, most of his business revolves around a subscription-based service that allows riders to download classes and practice on their own time. "The one-hit YouTube videos can be intellectually nourishing, because you get to learn the whole thing in five minutes. But you're never going to master it that way," he tells me.
After the clinic, I subscribed to Leech's service ($19/month or $171/annual) and downloaded a step-by-step tutorial on jumping. It expanded on the in-person tutorial, breaking down jumps into very basic steps that I have been able to practice over and over on my own time. I still spend most of my riding time training for fitness and pedaling for fun, but I've tried to add one day a week at the local jump park where I work on skills. At first, it was frustrating and just felt like work. But as I began to improve, the skills days became more and more gratifying. That's the thing about clinics—there's no real sense in taking one unless you commit to spending time afterward practicing what you've learned and honing your skills. You can do that on your own, but I appreciated Leech's subscription service for the ongoing motivation, as well as the continuing instruction.
The more I do practice jumping, the more rote it becomes. At our annual bike test in Grand Junction a few weeks ago, the terrain was techy with lots of jumps and drops. I wouldn't say I looked or felt as confident or pro as Ryan Leech lobbing off launch after launch, but for the first time ever, I felt like I wasn't going to bury myself trying.
Lead Photo: RyanJLane/iStock