Seven Elements of the Perfect Campsite
Finding a place to put a tent is easy if you follow these steps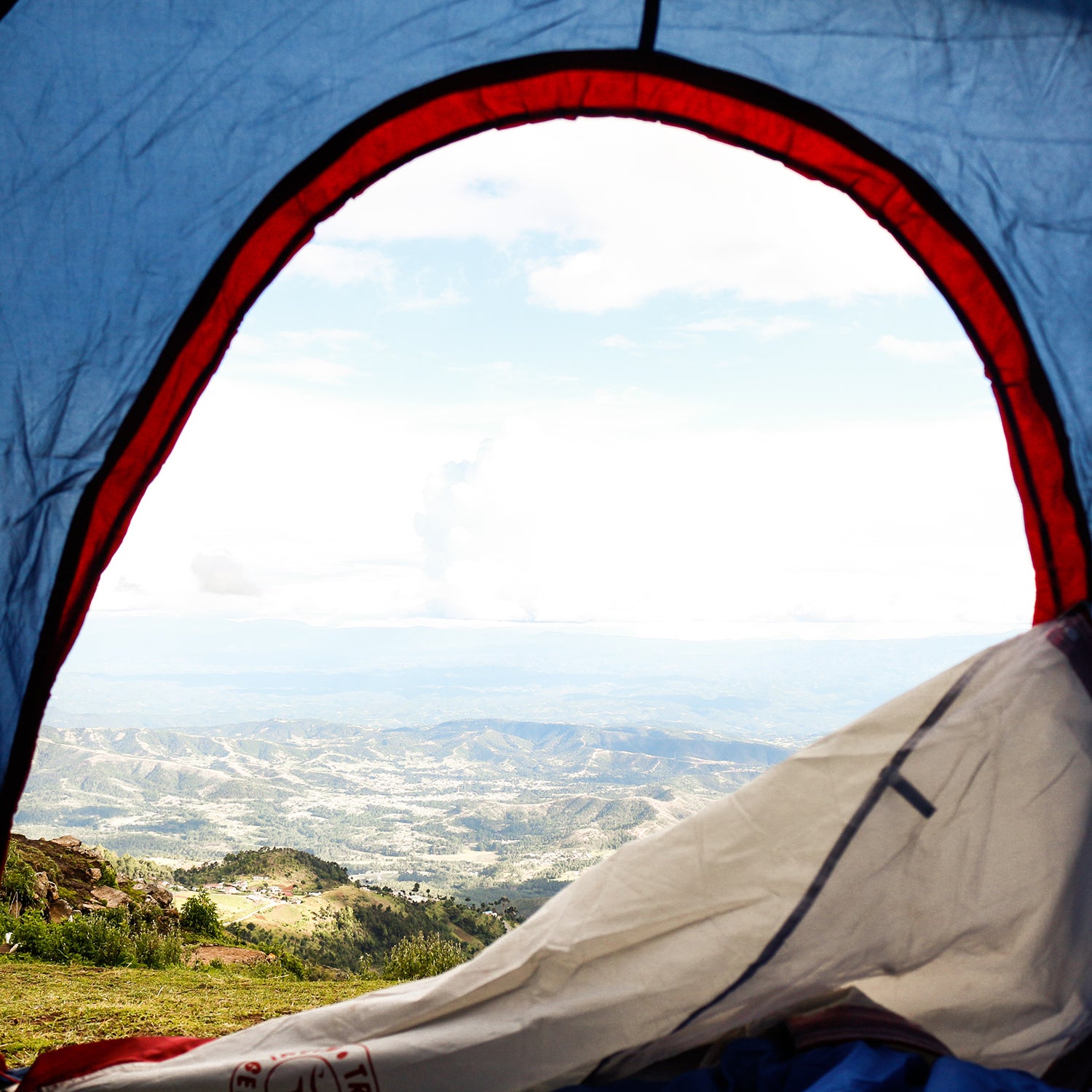 Heading out the door? Read this article on the new Outside+ app available now on iOS devices for members! Download the app.
Let's get this out of the way: there's no such thing as the perfect campsite. 
Once, during a late summer float trip on Arkansas' Buffalo National River, I thought I found the perfect site. I had dragged my then-girlfriend (now-wife) on a canoe trip with the promise of escaping a brutal heat wave, but rather than a refreshing paradise we found a very low river that felt like bathwater. After dragging our canoe over gravel bars for the better part of a day, I spotted a spring running into the river from a gravel beach. The spring water was maybe 70 degrees, and at that moment, it was Nirvana. After soaking in it, we set up camp and I relished in finding such a "perfect" site and thus saving the trip. 
Fast forward to 2 a.m. when we woke up to a pack of wild boar surrounding the tent who also happened to be enjoying that same cold spring. 
So forget the perfect campsite. But here are seven tips to help you find a great campsite and make it even better.  
Give Yourself Enough Time 
When you're headed out for a weekend of camping in a new-to-you area, be it a backpacking trip or car camping off a U.S. Forest Service road, estimate how long it will take you to find a campsite and immediately double it. The last thing you want to do is make camp in the dark. For a little extra insurance, bring a solid headlamp that puts out around 300 lumens (read: plenty bright), like the Black Diamond Spot. 
Be Close to Water
Despite my aforementioned experience with the hogs, I try to camp near a water source whenever possible. It keeps things like washing dishes and collecting drinking water a lot easier. Plus, nothing beats jumping in a cold lake or river at the end of a long day of hiking. (Just be sure to familiarize yourself with regional regulations, though it's safe to assume you should camp at least 100 feet away from water.) If there's no water to be found and you're car camping, pack a few of these water containers and a camp shower kit—it'll make life a lot nicer, even if you just rinse off your muddy gear at the end of the day.  
Aim for Privacy 
If you're just getting into camping, you might be tempted to head to an established campground at a national or state park. You can absolutely find some killer campsites in places like that, but if you're willing to give up the bathroom (you're not missing much), you'll find a lot more privacy by what's known as dispersed camping, typically done in a national forest or on BLM land. Check local regulations, but in most cases that means simply finding a vacant campsite off of a forest service road, which are usually a lot prettier and much less crowded than a major established campground. Look for fire rings left by previous campers to save you some work and limit your footprint. For help figuring out where you can and can't camp, use the Ultimate Campgrounds app. 
Plan for Bad Weather
Nothing kills good camp vibes like a thunderstorm, but it doesn't have to ruin your trip if you're prepared. A little planning goes a long way in this department, so look for a site that's as level as possible and has decent drainage so it won't flood on you if it rains. (I once spent the night on a picnic table in the Grand Canyon because I neglected to do this.) Whether you're backpacking or car camping, having a footprint for your tent can help keep things drier inside. Most manufacturers sell footprints (like this one for the REI Half Dome 2) separately, but you can also get by with a good old fashioned tarp. Just be sure it doesn't stick out past the tent body, or water will pool.
Pick a Site With Enough Space
This seems like a no-brainer, but it's easy to think there's enough space for your tent without considering the added square footage of the rainfly, vestibule, and guy lines. Chances are you're going to pitch the fly even if it doesn't rain (it's worth the five minutes to save yourself a rainy midnight wake-up call), so make sure there's enough space to do that properly. Before your trip, pick up some proper tent stakes like these from MSR—they stand up to a lot more abuse than the ones that come with most tents, and then you can use the old ones as extras in case you get a lot of wind and really need to stake things down. 
Ditch the Bugs
Mosquitos suck, but pick the right spot and you can avoid them altogether. Avoid low-lying spots like valleys, hollows, and depressions—you'll stay warmer that way, too, as cold air tends to settle there. That's easier said than done in the South or North Woods: basically, you want to be in either a desert or very dry, high-alpine environment. When all of that doesn't work, bring a Thermacell Lantern or their more backpacker-friendly version—the stuff works.
Bring a Book
When you've given yourself all that extra time to find that roomy, private campsite off of a forest service road next to an idyllic river and Thermacelled every mosquito within a quarter mile radius, you'll have some time on your hands. Bradford Angier's How to Stay Alive in the Woods is a classic, fitting read, though there's no shortage of great adventure reads out there. 
Lead Photo: Mel Elias/Unsplash