Are polycarbonate water bottles safe?
Are polycarbonate water bottles safe? Rumors are floating around the Internet that certain chemicals leached from polycarbonate water bottles may increase the risk of miscarriage and cause birth defects. Should I throw away all my Nalgenes, or is this just typical Web fear-mongering? Randal Canmore, Alberta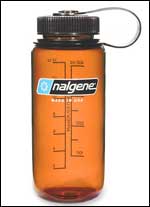 Heading out the door? Read this article on the new Outside+ app available now on iOS devices for members! Download the app.
Alas, not entirely fear-mongering. A 1998 report out of Case Western University showed that polycarbonates, used in the ubiquitous Nalgene bottles, can leach bisphenol-A (BPA), a chemical that mimics the hormone estrogen. Effects have been shown to include impaired reproductive organs of rats and mice, reduced sperm counts in rats, and changes in tissue that resemble early-stage breast cancer. Those most at risk are pregnant women and newborns, followed by young children, and women who might get pregnant.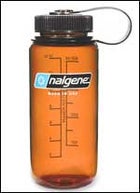 Lexan Wide-Mouth Loop-Top Bottle

On the other hand, Nalgene bottles have been around for years, and no clear link between them and any health problems have been established. So what to do?
As is so often the case, be prudent. First of all, are you in the at-risk group? I think not. Secondly, bisphenol-A starts to leach out of polycarbonate bottles only after very heavy use and repeated washings with harsh detergent. So instead use a mild detergent such as Dawn (you've gotta wash them, otherwise they load up with bacteria). And simply replace the bottles once a year or so, or when they become cloudy-looking.
In short, no reason to panic. But reason to perhaps change your ways a little.