Gear Guy
How to Buy a Car-Camping Kit Used
We asked a gear consignment pro how to save money and still sleep well outside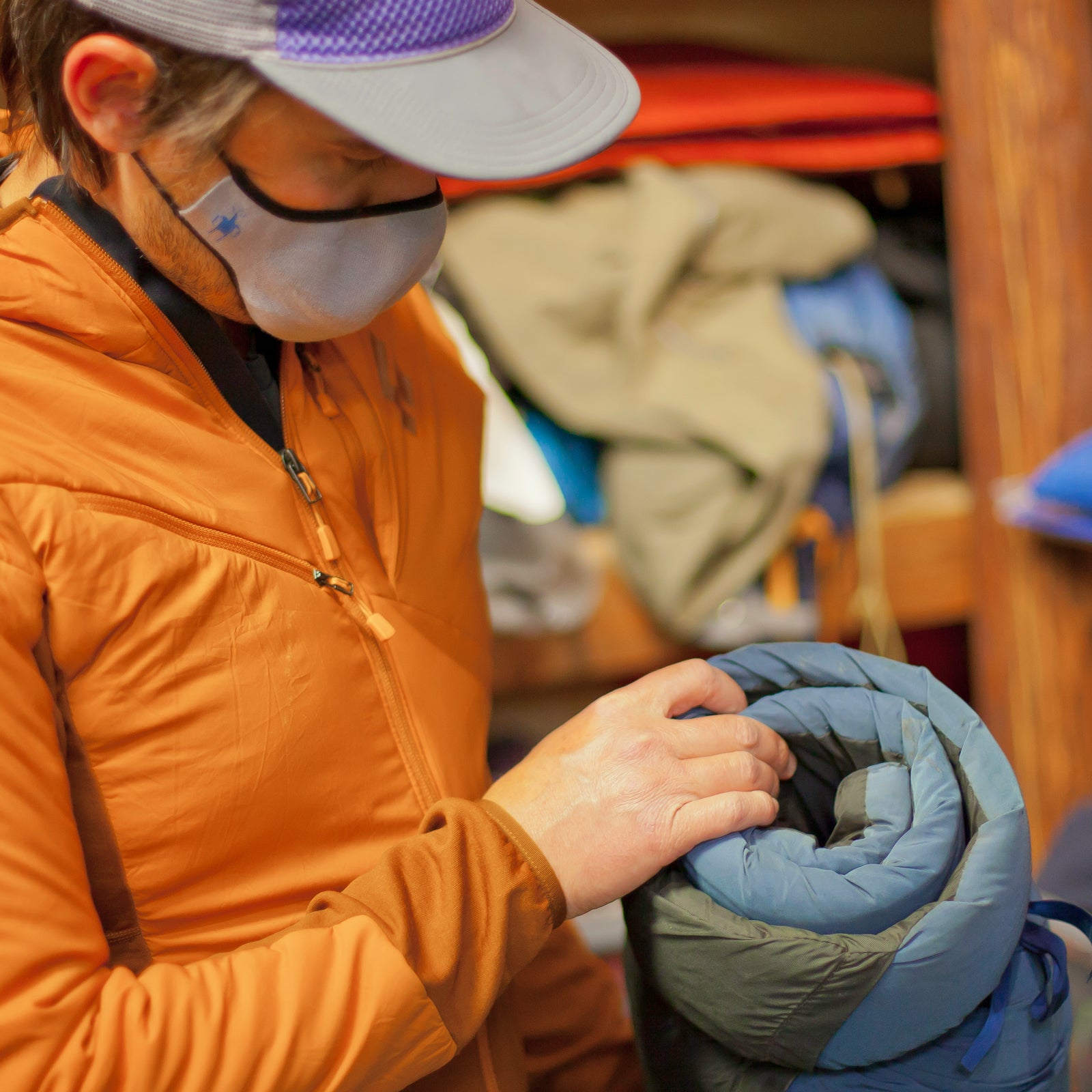 Heading out the door? Read this article on the new Outside+ app available now on iOS devices for members! Download the app.
Car camping is wonderful because it's so accessible. Vehicles let us bring luxuries, offer an easy exit in case of disaster, and make it so we don't have to be so picky about our gear. It's also how the majority of people get introduced to sleeping outdoors. For those who haven't experienced that yet, the good news is that you can put together an entire car camping kit from used gear and comfortably sleep outdoors all summer. I asked Matt Endress, manager of Get N' Gear, an Ashland, Oregon, outdoor gear consignment shop, for tips on how to pick the right items. Besides these things, you should have anything else you need at home already.
Tent
Endress says that tents depreciate in value quickly, so it's relatively common to find good deals.
Sniff It
The way a used tent smells can clue you in on whether the plastic it's made from is in good shape or not. "Plastic tends to deteriorate over time and smell is a dead giveaway. If it's funky like Playdoh," he says, don't buy it.
Check the Poles
Look for tents with either aluminum or fiberglass poles since they're the most reliable. If they're broken, or the tent is missing one, beware. What might seem like an easy replacement or quick fix might become a nightmare. "You can find a cheap tent with a broken pole," Endress says. "But all of those tents use different lengths and it's really hard to get cheap replacements because they have to be cut to size." If the poles are metal, watch for discolorations where they might have been bent and re-bent back into place, causing weak spots. Heavily used fiberglass tends to splay at the ends of poles. Both should be avoided.
"Rethreading the shock cord [that runs through many aluminum poles] is something that you can do pretty easily since you can buy lengths of it online," Endress says. "It's an easy way to salvage a good tent."
Set It Up
This one may seem like common sense, but it is important that you erect your new-to-you tent in your living room or backyard—even the shop if they'll let you—before bringing it into the field. Making sure you have a fully functional shelter before relying on it in the field will hedge your bets against a camping disaster.
Pads
Inflate It
Always test a used sleeping pad to make sure it holds air. "Dunk it in water [pinhole leaks will release bubbles under water], then leave it inflated overnight," Endress says. It's hard to conduct a thorough test in a store, so make sure that the business has a refund policy before making the purchase, just in case. Or you'll be stuck making repairs yourself.
Go Big and Comfy
"People spend a lot of money on sleeping bags, but if you are trying to stay warm, the most efficient way is solid, fitting baselayers, and a good pad," Endress says. "A lot of coldness comes from the bottom." We recommend spending a little extra money on a nicer pad with a solid R-value so you stay extra comfortable and warm.
Sleeping Bags
Don't Stress About Weight
"Sleeping bags start getting expensive when you are talking about warmth-to-weight ratio, but when you're car camping that doesn't really matter," Endress says. "When I go with my kids, I bring a bunch of blankets and pillows."
Look Closely
"Check the zipper, and don't be afraid to shove your nose in the bag," Endress says. If it smells funky, steer clear.
Rating Matters Less than Wear
If you do go with a sleeping bag, pay close attention to the loft—the fluffiness of the insulation—of the used bag, rather than the weight. The puffier the bag, the more warmth it is going to deliver. "Down loses loft over time," Endress says. "The rating means nothing after a long period." Pick it up and feel how fluffy it feels. Pay attention to how it is stored. The loft has likely deteriorated dramatically on sleeping bags that are tightly packed for an extended period of time. "Be very wary of any down [or synthetic] sleeping bag that has been packed in its stuff sack for a while," Endress says.
Sometimes used bags can still retain some loft, but only in bunched up areas around the seams. Look closely for this because it can make the bag significantly less warm. You want one that has its loft spread as evenly as possible throughout the panels. "When it's bad, it's like having really good insulation in your house, but a window open," Endress says.
Stoves
Don't Overthink It
Camp cooking can be very simple. If you prep most of your meals at home before you take off, you may require less gear. If you bring chili in a Tupperware container, all you need is a pot and stove to heat it up—you could even do it over the fire.
Check the Return Policy
"The store is probably not going to have it hooked up to gas," Endress says. "Make sure you get a receipt and fire it up right when you get home."
Go Coleman
"Coleman stoves have been made bascially the same way for decades and are hard to beat," Endress says. On top of being reliable, these two-burner classics are simple machines that can be fixed with minimal training. Learning how to replace o-rings and clean out the pipes of an old Coleman means you will never have to buy a new stove again.
Coolers
Keep It Simple
"A cooler is a cooler," Endress says. "You can get them dirt cheap. Any garage sale is going to have them."
Don't Sweat the Insulation
"Check that it actually seals, and look for cracks, but as far as insulative properties, unless you are a hunter and need to keep game in a cooler for three days before you to get back to civilization, you don't need a crazy insulative cooler," Endress says. But how you pack it can make a difference.
Lantern
Replace the Mantles
You can buy a gas lantern and easily replace the mantles, Endress says. It's much cheaper than buying one new.
Go LED
There is an unmistakable charm in the light an old propane lantern gives off, but LED lanterns are much easier to work in the field, Endress says.
Lead Photo: Sarah Jackson