Gear Guy
How Do I Buy a Tent?
Everything you need to know before you head out camping this summer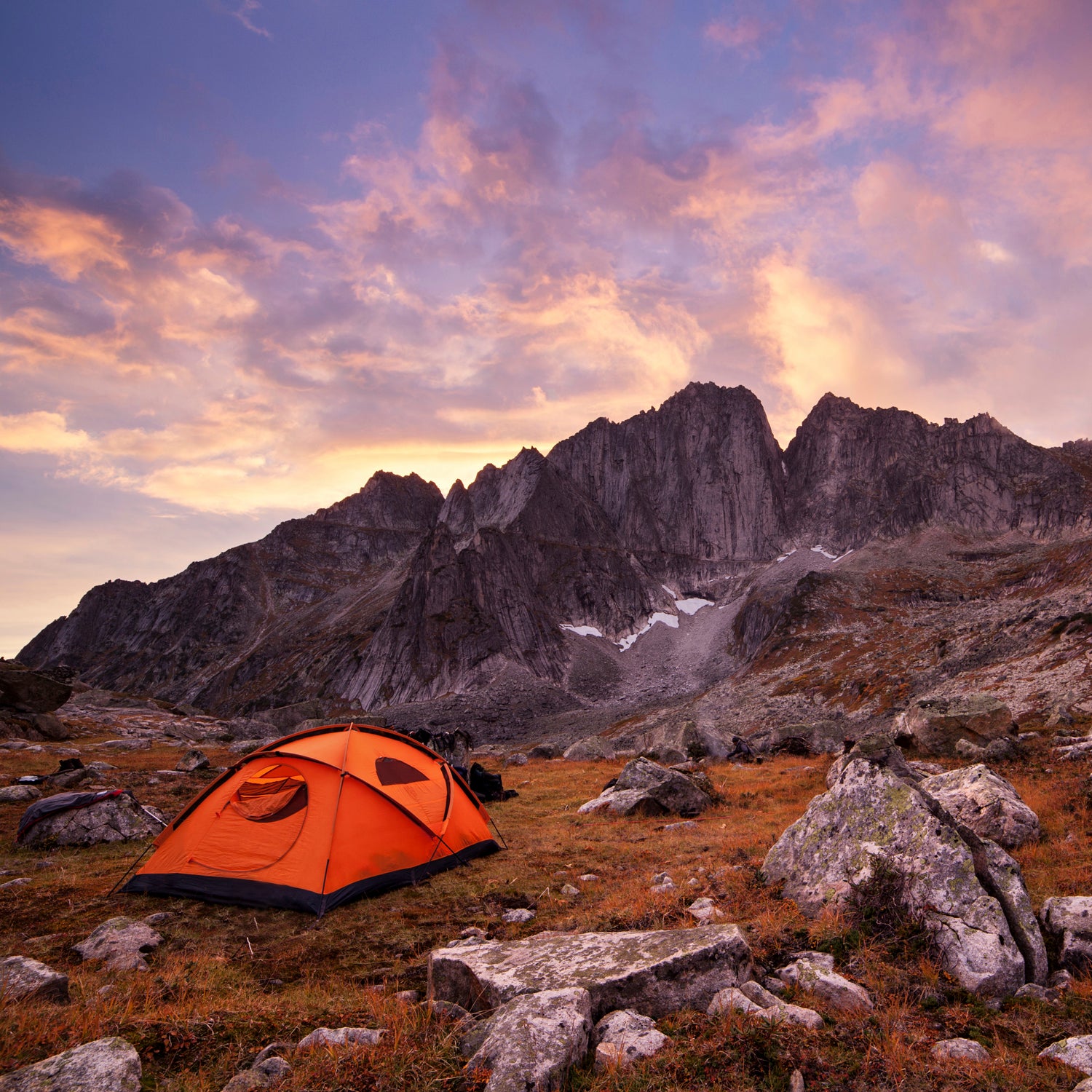 Heading out the door? Read this article on the new Outside+ app available now on iOS devices for members! Download the app.
There are lots of tents on the market, which makes choosing the right one tricky. Big ones, little ones, models for car camping and thru-hiking. We've put together this simple guide to help you buy the right tent.
---
Decide on Use
It's best to be brutally honest with yourself here. Do you really need that ultralightweight tent, or can you get away with something a little heavier (and thus less expensive) because you'll just be out for overnight and weekend trips? Will you have time to go backpacking, or should you just buy a simple car-camping tent?
---
Decide on Size
Rule of thumb: If you're car camping, buy a giant tent. Bigger than you need. Be obnoxious. You'll appreciate the extra space to roll around in, and you'll have plenty of room for dogs and kids. If you're backpacking, buy a tent that's one person bigger than you need. Just you and your partner? Go for a three-person tent. Again, you'll have more room to store gear, and the weight penalty isn't huge.
---
Pay Attention to Weight
If you'll be huffing a tent on your back, buy a backpacking-specific model, which will likely be made from lightweight materials. Sometimes people ask me about nonfreestanding tents with guylines rather than dedicated tent poles. They're great if you're thru-hiking because they're ultralightweight, but for regular users, freestanding tents are much easier to set up and still pretty packable. If you're car camping, weight isn't an issue.
---
Know What Kind of Weather You'll Be Camping In
Backpacking on the Olympic Peninsula? You'll need a good three-season tent with a bomber fly and a good vestibule to store gear out of the rain. Car camping in the Southwest? You can get away with a two-season tent—just make sure it can protect you from the sun and has lots of vents to keep air flowing when temps rise. You'll need a four-season tent only if you're winter camping in high-alpine environments.
---
Pay Attention to Packability
Weight is the most important consideration, but you still need to make sure your tent fits in your backpack or easily straps to the outside of it. Once you buy, practice packing the tent in its stuff sack, and think about the best way to distribute the load among multiple packs.
---
Pitch Before You Buy
It's one thing to read about dimensions and occupant capacity and another to actually get inside a tent to test its roominess for yourself. One three-person tent design might feel bigger than another three-person tent, so try to visit a camping store that has your tent pitched before pulling the trigger.
---
Research Durability
This isn't as much of an issue for car-camping tents, but definitely read reviews for backpacking tents. Most shelters these days are pretty well made, but see what users are saying online before you plop down a couple hundred bucks.
---
Research Ease of Use
This is another online search or, better yet, a conversation with a camping store employee. Most tents these days are pretty intuitive, but some are easier than other to set up in a gale-force wind or in the pitch dark. Tip: Always practice setting up your tent in your backyard before you go camping.
---
All set? Here are some buying recommendations.
Ultralight Backpacking
These are the tents you'll use to set speed records or for thru-hikes on the Pacific Crest, Appalachian, or Continental Divide trails.
What to Buy: We love everything we've used in the Hyperlite Mountain Gear line, particularly the Eco II Ultralight Shelter, which will keep you safe from both rain and bugs yet weighs just over half a pound.
---
Backpacking
These are the tents you'll want for weekend or weeklong backpacking trips when speed isn't an issue.
What to Buy: REI's Half Dome tents are a general favorite that I've used for years. They're easy to use, fairly light, and affordable.
---
Car Camping
These are the tents you'll use at established sites or as a base camp when you're parked off a forest road.
What to Buy: I gave my brother and his family a Coleman 6P Fast Pitch Cabin because it's easy to assemble, thanks to color-coordinated poles.